When searching for the perfect family pet many people are drawn to Goldendoodles. These dogs have an easygoing personality, are nonshedding, hypoallergenic, and extremely cute. However, it is not easy to find reputable Goldendoodle breeders in Louisiana since there are no breeders listed with the Goldendoodle Association of North America (GANA).
We have searched and done our own research to help you find Goldendoodle puppies in Louisiana that we believe are reputable, ethical, and fair. These Goldendoodle breeders appear to truly love their dogs and want the best for the puppies that are born in their operation. In addition, these breeders also care for their adult dogs which is important. Most of the breeders on this list utilize the guardian program so their adult Goldendoodles are a part of a family instead of left in a kennel. If a breeder looked like a puppy mill we did not include them.
1. Huntington Farms Goldendoodles Louisiana
Huntington Farms Goldendoodles in Covington, Louisana is what we would consider a veteran breeding operation. Still family-owned and operated on an original 10-acre farm, this operation has grown by leaps and bounds since its founding in 1973.  They originally started as a Golden Retriever breeder and loved that this breed could also help around their farm. Their original name used Huntington Farms Golden Retrievers.
However, once the Goldendoodle craze hit and they realized how wonderful the temperament of the Poodle combined with the Golden Retriever, they started breeding Goldendoodles. Even though this is a little bit of a larger operation, they do not use guardian homes. Instead, they keep all of the dogs on site unless they use an outside stud service or borrow from another Golden Retriever, Poodle, or Goldendoodle breeder.
If you would like to be the proud pet parent of a Huntington Farms Goldendoodle you will need to put down an $800 deposit to reserve your puppy. However, the final price will depend upon the size of the Goldendoodle that you want. Micro or mini Goldendoodles are $3000 while Medium Goldendoodles are $2800. These are one of the larger Goldendoodle breeders in Louisiana.
Goldendoodle Puppy Information
Generation: F1, F1B, Multigenerational Goldendoodle puppies
Size: Micro, Mini, Medium, Standard Goldendoodle puppies
Goldendoodle Breeder Details
Location: Covington, LA
Email: lindsey@huntingtonfarms.com
Facebook: Find Them on Facebook
Telephone: 985-237-0357
2. Ruby Doodles of Louisiana
The owner of Ruby Doodles in Houma, Louisiana has dog breeding in her blood. While growing up she helped her mother with her dog breeding business and has raised several types of dogs. This was something that she loved and would always desire to be a part of. When it was time for her to get her first dog as an adult, it seemed like the Golden Retrievers from her past was a given.
However, she didn't want to deal with the shedding all over her house and car. When she found the Goldendoodles was mostly nonshedding and hypoallergenic, she brought her first one home and started a breeding program. All of the breeding Goldendoodle adults are health tested for genetic conditions. In addition, her Goldendoodle puppies in Louisiana come with a health guarantee for two years.
They don't just stop at breeding Goldendoodle puppies. They also offer grooming services, stud services, boarding, and training services. All of their Goldendoodle puppies are $2200 and require a $200 deposit to reserve a dog. The deposit goes to the final cost of the puppy.
Ruby Doodles also uses guardian homes so check out that program if you are interested. A guardian family provides the dog with a loving family while they are under breeding contracts. For females, this is typically four litters. Once the dog retires it lives with the guardian family for the rest of its life in a loving home. During the breeding contract, the dog is only with the breeder for breeding and whelping.
This could be a total of 9 weeks out of the year or possibly 18 weeks out of the year depending on when the cycle falls. If you want to be a guardian Goldendoodle puppy owner, then you can also contact them.
Goldendoodle Puppy Information
Generation: F1, F2, F1B, Multigenerational Goldendoodle puppies
Size: Mini, Medium, Standard Goldendoodle puppies
Goldendoodle Breeder Details
3. Ben's Best Buddy Goldendoodles LA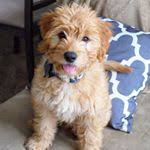 Ben's Best Buddy Goldendoodles, or BBBG, is a small breeding organization but is starting to grow in the Louisiana area. They have four adults in their breeding program right now and all of them live on-site as family pets. However, because of the growth they are hoping will happen as they add dogs to their program, they will be adding a guardian program and are looking for families right now. They do say on the website that they will be adding one or two families maximum per year. If you are interested and live in the area go ahead and fill out the application. Typically guardian Goldendoodle puppies in Louisiana come at a discounted cost.
If you want a puppy, the waiting list may be a little bit longer than the typical Goldendoodle breeder in Louisiana. They have already reserved the puppies from their summer litters and won't have any more until early to late spring. If you would like to have a Ben's Best Buddy Goldendoodle puppy you will want to get on the waiting list now.
The price for the Goldendoodle puppies will range anywhere from $1600 to $2200 depending on the size you want. The deposit is the same for all of the dogs. If you want to save a spot on the list you will need a $200 deposit.
They do offer a two-year health guarantee on all their Goldendoodle puppies but it only covers genetic conditions. The actual puppy contract has more details. Lastly, they also send new Goldendoodle owners home with a bag of food that the puppy has been eating, treats, and toys to help them transition.
Goldendoodle Puppy Information
Generation: Multigenerational Goldendoodle puppies
Size: Mini, Standard Goldendoodle puppies
Goldendoodle Breeder Details
4. Golden Fido Goldendoodles Louisiana
Golden Fido Goldendoodles exclusively breeds Goldendoodles. They breed several different types of generations and have multiple litters a year. There is currently a brand new litter that was born a few days before writing this with two more litters due by the end of August. This breeder does have many breeding pairs and will have three more litters by the end of the year.
The website didn't say if they used the guardian program or not. Typically if a breeder uses a guardian program for their breeding adults there will be a section for information. We assume that these Goldendoodle puppies in Louisiana are all raised on-site.
There is a waiting list for their Goldendoodle puppies so if you are interested then you will need to contact Golden Fido soon for details, pricing, and deposit information. They will ship the puppies and they offer a two-year health guarantee on all of their puppies.
Golden Fido does welcome calls or text messages within normal business hours to ask questions and get information about the breeding program.
Goldendoodle Puppy Information
Goldendoodle Breeder Details
5. LaBro Doodles LA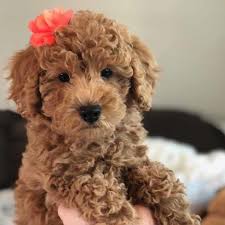 LaBro Doodles is a very small family breeding operation located in Central Louisiana. All of their Goldendoodle breeding adults are family pets that live in their home. Because of this, they only have a few litters a year at the most.
There is not very much contact information on the website other than a contact form. If you want to contact them or ask questions about how to reserve a Goldendoodle puppy then you need to fill out this contact form.  They do have a litter due for late summer or early fall so if you are interested make sure you contact them soon.
Goldendoodle Puppy Information
Generation: F1, F1B, F2, F2B, Multigenerational Goldendoodle puppies
Size: Medium, Standard Goldendoodle puppies
Goldendoodle Breeder Details
Conclusion for Goldendoodle Breeders in Louisiana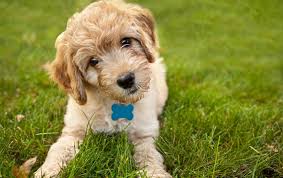 Find Goldendoodles puppies in Louisiana is a difficult task because there are so many options to choose from. You don't want to buy from a puppy mill or a backyard breeder because you may get unhealthy dogs that will cost you a lot of money in medical bills. Instead, we have done a significant amount of independent research to find Goldendoodle breeders in Louisiana that are reputable breeders. However, we always suggest that you contact a potential breeder and ask them several questions about their dogs. Doing your own research and asking many questions will help you find the perfect Goldendoodle puppy.
Garrett loves animals and is a huge advocate for all Doodle dog breeds. He owns his own Goldendoodle named Kona. In addition, he volunteers at the Humane Society of Silicon Valley, where he fosters dogs and helps animals. Garrett enjoys writing about Doodles and believes that dogs can teach humans more about how to live than humans can teach a dog.
Why Trust We Love Doodles?
At We Love Doodles, we're a team of writers, veterinarians, and puppy trainers that love dogs. Our team of qualified experts researches and provides reliable information on a wide range of dog topics. Our reviews are based on customer feedback, hands-on testing, and in-depth analysis. We are fully transparent and honest to our community of dog owners and future owners.