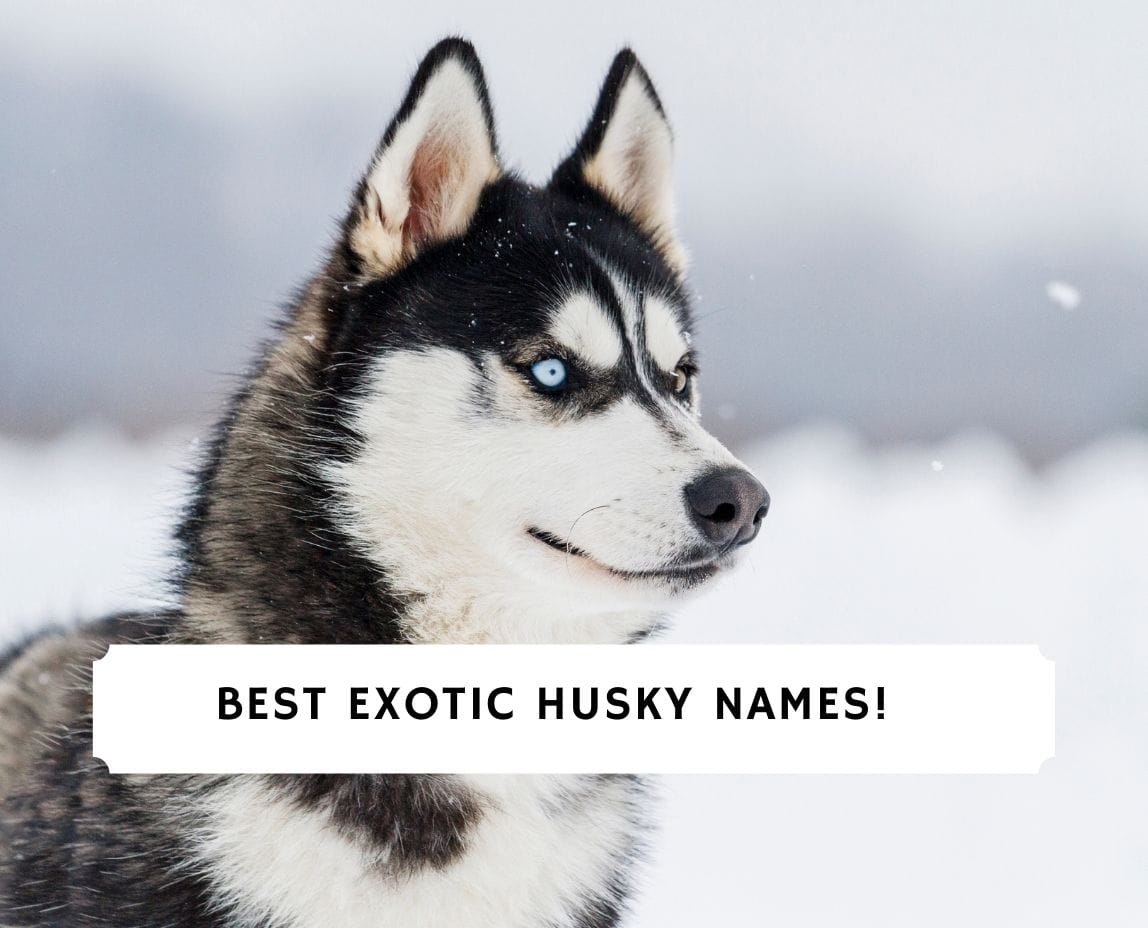 Huskies are such beautiful dogs. They have some of the most interesting and unique personalities. If you plan to bring home a Siberian husky to your household, it serves well that you might want to consider an exotic name that is complicit in this exotic breed.
You can't choose just any name for a husky. It's got to be something that really blends with the breed and the personality of the breed. We've put together some exotic husky names to give you a bit of inspiration so you can choose wisely!
Before scrolling down this list, you might like: 6 Best Siberian Husky Breeders in California!
18 Exotic Husky Names
Each of the names below will be covered with a meaning or a reason that the name we recommend could be a great choice. Happy name choosing!
1. Bolt
Usain Bolt is a fast runner but that is not the only reason this could be a great name for a husky. Some of them might have the features or personalities of a bolt and they love to run! This is a fun and classic name that you simply can't go wrong with.
2. Atka
If you look back at the tribe origin of the Siberian husky, there are a lot of names with unique meanings that can be fitting. Atka is one such name. This name translates to the word "king" and every husky is a king by both right and nature.
3. Balto
You've heard of Balto, right? This is the name of a famous husky from the 1920s that helped save hundreds of lives in a village that was riddled with sickness. Balto helped to get a serum to a village and became a here. There is even a Balto statue in Central Park. You can't go wrong naming your husky after a hero of the same breed.
4. Casper
If you happen to be able to get your hands on an all-white husky, what better name than Casper? It's a beautiful name from a friendly ghost. Your pure white husky can easily relate and the name will be very fitting as well.
5. Loki
You remember when we said that huskies like to make their owners laugh. These silly dogs can be pretty mischievous. Whether you're familiar with Thor or even various gods and their titles, this can be fitting. Loki is the god of mischief, very fitting for a silly husky.
6. Eclipse
An eclipse is a rare phenomenon that often leaves people in awe. Your husky might just relate. They are a rare phenomenon and people often are awed by their looks and personality. Their colors might even go well with the picture of an eclipse.
7. Jazz
This name is just fun and we think it's the perfect name for a husky. If you think about jazz music, it's the perfect blend of notes that might be upbeat or slow and tender. It's a soothing sound with plenty of talent behind it. Jazz just seems to be the perfect fit for an exotic husky name.
8. Zazu
No, we sure don't mean the bird from The Lion King when we recommend the name Zazu. This word actually has a meaning that refers to movement. Huskies are fearless and fast and they like to be on the move. These personality traits make the name Zazu a great fit!
9. Storm
Your husky, particularly a dark-colored husky, might be representative of a stormy day or a winter storm. The name storm might be very fitting. They are a storm of movement and personality. This is another classic you really can't go wrong with.
10. Buddy
Your husky is a gentle giant. They are lovable and cuddly and they will always be your buddy. This might seem like a simple name but it is one of the best fits for this friendly breed and it will be exotic just for being used with your husky.
11. Aurora
Perfect for a female husky, they are a star in your life. If you've ever seen the Northern Lights, otherwise known as Aurora Borealis, you know the beauty it inspires. Your dog deserves a name of grace and beauty and Aurora just might be it.
12. Sasha
Here is another unique and female name for a husky. Sasha means "helper of mankind". Your husky is a helper, it's in their nature. They are your helper and light in your life. Sasha is very fitting when you consider the background.
13. Blaze
Huskies are so fast, as is the blaze of a fire. They love to run and move. If you consider the power of fire, the blaze moves. In the right circumstances, the blaze of a fire can be a thing of beauty, much like your husky.
14. Amka
Here is another tribal name for inspiration. The nice thing about this name is it is unique so you probably won't meet many other huskies with the same name. Amka means "one with a friendly spirit". Huskies love everybody and are friendly dogs by nature.
15. Sakari
We really love the tribal names when it comes to an exotic name for husky. They are unique and they have meaning behind them. This name, Sakari, means "sweet" when translated. Our husky is bound to be sweet and silly so it's pretty fitting to use such a name!
16. Alba
Alba is a name inspired by the winter. It's a description of snow but it fits the husky breed with their thick coats and their love for cool weather. Alba means "bright" or "white" when translated from the Latin language.
17. River
A river is a winding waterway. It can be long and winding. It can be deep and full of life. It can be quick and fast. All of these fit well with the husky persona. It might even be a great fit for the colors of your husky's coat. You can't go wrong with a name like River.
18. Apache
Apache can have a lot of meanings but it typically will relate to a warrior or perhaps a fighting helicopter with a hearty reputation. Whatever though it triggers for you, Apaches are strong and fierce, so a great name for your husky.
Other Exoctic Husky Names to Consider
Thor
Kona
Kair
Rocky
Ace
Simba
Hunter
King
Blue
Blaze
Koda
Skye
Odin
Storm
Nala
Ghost
Maya
Hawk
Glacier
Sierra
Timber
Chief
Boomer
Wolf
Zues
Comet
Cooper
Mako
Max
Celeste
Elke
Micha
Willow
Zia
Wind
Ripley
Quinn
Moose
Neo
About Huskies
The Siberian Husky has a very exotic look and appeals to them. They are very smart and they learn to problem solve quite quickly. They love people and families but they can also be slightly protective.
These dogs are very active and they love to play and be on the move. Walking, jogging, hiking, and more will keep your husky entertained. They have thick coats that are designed for cold weather so they prefer the cool weather. Remember that these dogs were often used as sled dogs in some of the coldest regions and their coats are designed for the cold.
Huskies are known for their silliness and their ability to talk some. They tend to have a bit of an attitude that goes with the breed but it's more sass than anything. Additionally, they love to make their owners laugh.
These dogs are absolutely gorgeous and unique in many ways. They have tons of fur and they shed quite a bit of hair. This dog breed also likes to chase small animals and they love to dig. Huskies are used to being part of a pack as part of their origination and breed so leaving them isolated or alone for extended lengths of time is a bad idea. We hope you found an exotic Husky name for your dog.
You will also like: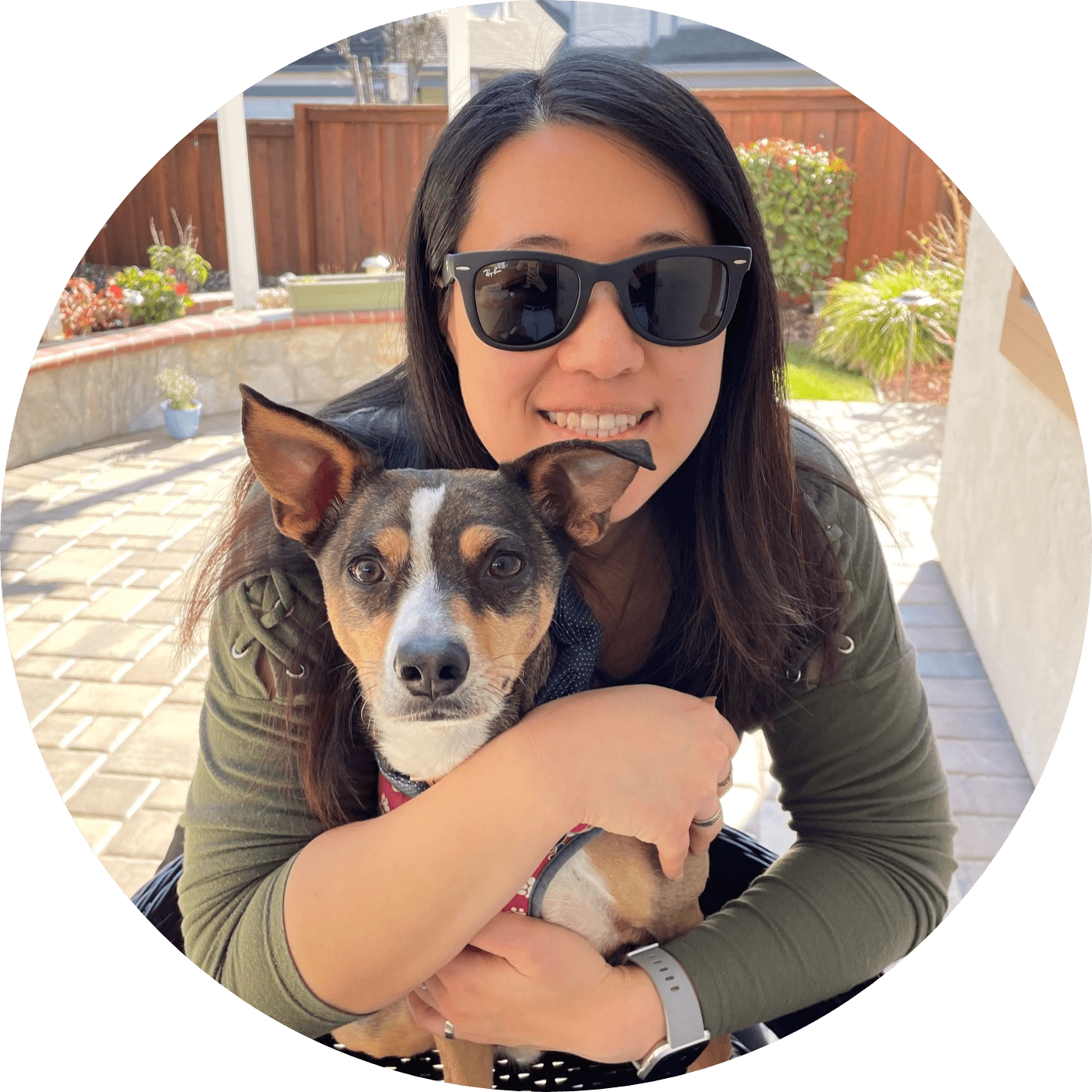 Dr. Sabrina Kong graduated from the Royal Veterinary College in England in 2016 and has been working at a small animal clinic in Northern California since then. She grew up in the Bay Area and got her bachelor's degree from Cal Poly San Luis Obispo. She also became a Certified Canine Rehabilitation Practitioner through a program at the University of Tennessee.
When she isn't in the clinic taking care of her four-legged patients, she enjoys traveling and trying new foods with her friends and her three-legged dog, Apollo. She adopted Apollo from her clinic when he was a puppy with numerous health issues. Dr. Kong truly cares about taking care of animals.