This guide to dog breeds that start with M features a wide range of breeds both casual and recognized. Humans have been breeding dogs since ancient times, and as such, there are many breeds today starting with every letter of the alphabet.
Some of the dog breeds starting with M include the Mackenzie River Husky, Magyar Agár, Mahratta Greyhound, Maltese, Manchester Terrier, Maremmano-Abruzzese Sheepdog, McNab Herding Dog, Miniature American Shepherd, and many others.
This list is made up of many rare dog breeds that start with M, such as the Malshi and Mucuchies, and the Magyar Agar. It also features popular breeds such as the Mastiff and Miniature Pinscher. Keep reading below as we describe more dog breeds that start with M.
Before reading this list of dog breeds that start with M, check out these other lists of dog breeds covered by our team at We Love Doodles: Skinny Dog Breeds and Dog Breeds That Whine a Lot.
Mackenzie River Husky
Average Height: 66-74 cm
Average Lifespan: 12-14 years
These sled dogs are found mostly in Alaska and Canada but are not recognized as a breed by the American Kennel Club (AKC).
Originally bred from Huskies and other breeds such as the Newfoundland, Staghound, and St. Bernard, these hardworking dogs also went by names like the Old Crow dog, the Porcupine River dog, and the Hay River dog, depending on where they lived.
Magyar Agár
Average Height: 45-70 cm
Average Lifespan: 12-14 years
Hungarian sighthounds, known as Magyar agár, have been around for at least a thousand years. They got their name from the Magyar people, who first bred and owned them.
The Magyar Agar was initially used to aid hunters in their pursuit of deer or rabbits. Its long-distance running ability and resemblance to the Greyhound led to the breed being nicknamed the Hungarian Greyhound. These dogs are now popular both as show animals and as household pets.
Mahratta Greyhound
Average Height: 56 cm
Average Lifespan: 10-12 years
This uncommon sighthound, which is seldom seen anywhere other than its native India, is not considered to be a legitimate breed. It has been given its name in honor of the Indian province where it first appeared.
Their breed makeup is a mystery, but one ancestor could have been the Saluki. The Mahratta Greyhound is an accomplished hunter that can bring down dangerous prey such as a panther or boar.
Maltese
Average Height: 21-25 cm
Average Lifespan: 12-15 years
Dog lovers have had a soft spot in their hearts for the Maltese since the fourth century B.C. This is demonstrated by the numerous poems, illustrations, and legends written about this toy breed.
The Maltese, which is also known as Ye Ancient Dogge of Malta, and the Maltese Lion Dog, is a breed of dog that is commonly believed to have been named after the island nation of Malta.
Aristotle, the great Greek philosopher, is credited with saying that the Maltese is "perfect in its small size." Throughout the years, several famous people, including the following, have expressed their agreement with this viewpoint:
Manchester Terrier
Average Height: 41 cm
Average Lifespan: 14-16 years
The Black and Tan Terrier and the Whippet were bred together to develop the Manchester Terrier, which is an expert at killing vermin. This breed of dog was given its name after the city in England where it was first bred.
The dog was forced into the life of a ratter in the horrific blood "sport" of rat baiting, and spectators would place bets on the amount of time it would take for the dog to eliminate all of the rodents that were contained within the arena.
Thought to be the earliest of the Terrier breeds, the Manchester Terrier (also known as the Gentleman's Terrier) nearly went extinct when rat baiting was outlawed. Before repopulation attempts, only eleven Manchester Terriers were officially recognized as remaining in England.
Maremmano-Abruzzese Sheepdog
Average Height: 65-73 cm
Average Lifespan: 12 years
An ancient dog whose ancestors were caught for historical purposes in medieval frescoes, the Maremmano-Abruzzese Sheepdog is an Italian guardian of flocks.
For many years, the Maremmano-Abruzzese sheepdog was thought to be two distinct breeds: the Pastore Maremmano and the Pastore Abruzzese. However, the two breeds are the same.
McNab Herding Dog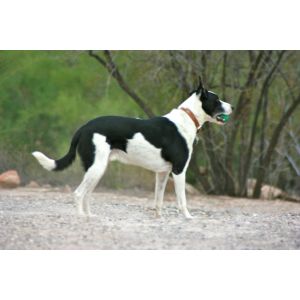 Average Height: 40-63 cm
Average Lifespan: 13-15 years
The McNab Collie, McNab Herding Dog, McNab Sheepdog, and McNab Stock Dog are all names for this breed of herding dog that was popularized by a Scottsman named Alexander McNab. The McNab is a cross between Scottish Collies and dogs that helped herd sheep in the Basque region of northern Spain.
This dog, which has its roots in California's Gold Rush era of the late 1800s, has yet to be officially recognized by the AKC as a distinct breed.
Miniature American Shepherd
Average Height: 36-46 cm
Average Lifespan: 12-13 years
This relatively young breed made its debut in the 1960s. It was originally known as the Miniature Australian Shepherd due to the remarkable resemblance shared between the two breeds.
Members of this working and herding breed excel at dog-themed sports and frequently take first place in competitions such as agility, canine freestyle, and flyball. They are affectionately known as small American shepherds, or MAS, and are a favorite among dog lovers.
Miniature Bull Terrier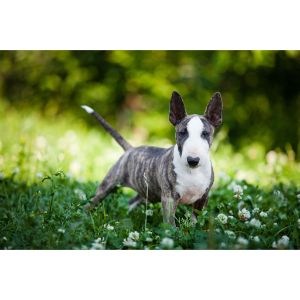 Average Height: 27-33 cm
Average Lifespan: 10-14 years
The Mini Bully is descended from a cross between the Bull Terrier and the White English Terrier, a breed that has since disappeared from the world. This breed was developed in the 1800s for ratting.
The Bull Terrier was developed at about the same time as the Miniature Bull Terrier. However, the Bull Terrier is significantly larger than the Miniature Bull Terrier. The Bull Terrier may reach a height of 20 to 23 inches, whereas the Miniature Bull Terrier only reaches a height of 10 to 14 inches.
Miniature Fox Terrier
Average Height: 24-30 cm
Average Lifespan: 12-18 years
The Miniature Fox Terrier originated in Australia, where the breed was developed by crossing the Fox Terrier with the Toy Manchester Terrier, the Whippet, and the English Toy Terrier.
This breed was developed to combat the increasing number of rodents and rabbits. These small yet resilient dogs, known as Mini Foxies or Little Foxies, may be short in size, but they are long in longevity, typically lasting up to 20 years.
Miniature Pinscher
Average Height: 25-30 cm
Average Lifespan: 12-16 years
Next on our list of dog breeds that start with M is the Miniature Pinscher. Whether you refer to them as Miniature Pinschers, MinPins, Zwergpinschers, or by their affectionate title, "King of the Toys," this lively breed is widely regarded as one of the most popular types of toy dog breeds.
Miniature Schnauzer
Average Height: 30-36 cm
Average Lifespan: 12-15 years
The Miniature Schnauzer is a hybrid between the original Schnauzer and the Affenpinscher. It is widely regarded as the most popular of the Schnauzer dog breeds.
Miniature Schnauzers have become popular as pets because of their lively, curious, and devoted personalities. These pets enjoy being amid the excitement and excitement-filled fun just as much as they are well-behaved within the home during times of relative calm.
Molossus of Epirus
Average Height: 66-75 cm
Average Lifespan: 10-12 years
The Molossoi people used this large breed of dog to protect their livestock from wild animals. It first appeared in ancient Greece and later served as army dogs for Alexander the Great.
The Molossus of Epirus is a rare breed of dog that is closely related to the English Mastiff, the Neopolitan Mastiff, the Greek Shepherd, and the extinct Molossus.
Montenegrin Mountain Hound
Average Height: 46-56 cm
Average Lifespan: 11-14 years
This small game hunter is well-known to pop culture enthusiasts due to the cigar-chewing canine puppet Triumph, The Insult Comic Dog. Formerly known as the Yugoslavian Mountain Hound, this breed has its roots in Montenegro.
Mountain Cur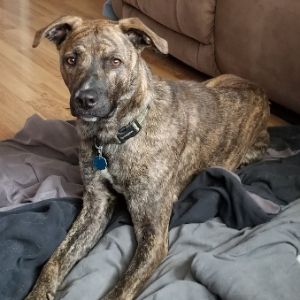 Average Height: 41-66 cm
Average Lifespan: 14-16 years
The Mountain Cur is a hound whose past is intertwined with the history of America. This hound was crucial to the survival of pioneering families because it guarded cattle and homes. It also helped hunters in their pursuit of small game.
According to the American Kennel Club, these working dogs were of such critical importance to the early settlers that to move them to a new place, the canines were either hand-carried or hauled in wagons.
Mountain Feist
Average Height: 25-46 cm
Average Lifespan: 10-15 years
The United Kennel Club did not formally recognize this American dog as a distinctive breed until 2015. It first entered the global market in the 19th century. This dog has a history that is entwined with that of the Treeing Feist breed.
Both breeds have hound and terrier blood running through their veins, which gives them the ability to hunt small prey such as squirrels, opossums, and rabbits with ease. These breeds also have a love for playing with their toys for hours on end.
Mucuchies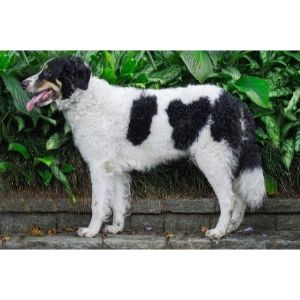 Average Height: 56-71 cm
Average Lifespan: 11 years
Former Venezuelan President Hugo Chavez helped save the endangered Venezuelan Sheepdog from extinction by providing financial support for repopulating the species. To the late, famous politician's credit, there are now over 200 Mucuchies.
Monuments dedicated to a Mucuchies dog named Nevado can be found in Merida and Mucuchies, Venezuela. Nevado was "El Liberator," Simon Bolivar's canine friend, and the town of Mucuchies was the location in the 1800s where the breed was first developed.
Mudhol Hound
Average Height: 73-80 cm
Average Lifespan: 10-12 years
This Saluki-style sighthound from India is another rare dog breed that starts with M. They are known by several different names, including the Caravan Hound, Karwani Hound, Kathewar Hound, Maratha Hound, and Pashmi Hound. The dog was selected for use on many postal stamps that honored India's native dogs. This helped the dogs gain fame in their home country.
The Mudhol Hound was almost lost to history until recent years when breeders in the town of Mudhol made a concerted effort to bring the breed back from the brink of extinction.
Mudi
Average Height: 38-48 cm
Average Lifespan: 13-14 years
This dog, which is now considered an expert in the disciplines of dog agility, search and rescue (particularly in Finland), and other dog sports, was originally bred in Hungary to serve as an all-purpose farm dog.
The American Kennel Club has only recently granted the Mudi, whose name sounds like "moody," full recognition. This lively dog has a healthy amount of suspicion for new people, which makes him a fantastic watchdog as well as a wonderful friend.
Malchi
Average Height: 20-30 cm
Average Lifespan: 12-15 years
These dogs take after their parents in that they are exuberant, full of energy, highly affectionate, and compassionate. They do, however, need attention in the form of early socialization and training to ensure that they can get along with other animals or children.
On the other hand, because they require so little physical activity, they make fantastic pets for people of more senior age.
The Malchi are prideful dogs who often overestimate their physical abilities. This makes them potentially aggressive toward other canine species, including much larger dogs.
The Malchi, in general, is adorable and would be a wonderful pet for a person living alone or an elderly person. They're diminutive in stature, however, their hearts and egos are anything but.
Malshi
Average Height: 38 cm
Average Lifespan: 12-14 years
Malshis are a hybrid breed descended from Maltese dogs and Shih Tzus. They are the cutest, most devoted, and coziest of all lapdogs. Despite their small size, their outgoing personality more than makes up for it. Furthermore, as a low-shedding breed, they may be ideal for dog owners who also suffer from allergies.
Maltichon (Maltese Bichon Frise Mix)
Average Height: 21-25 cm
Average Lifespan: 12-15 years
The Bichon Frise and the Maltese were used to create the hybrid breed known as the Maltichon. The combination of these two breeds results in a dog that is extremely fluffy and requires continuous care.
They are quite needy and will require more high-quality time spent with their human companions. The best owners for them are either seniors or individuals who work from home.
The Bichon Frise is mostly responsible for the intelligence and attractiveness of this breed, as well as its attachment problems. This is because their forebears enjoyed the luxuries of the European aristocracy for many generations.
Owners of this breed should make sure there are lots of engaging toys on hand for playtime and alone time to keep them occupied.
Mastiff
Average Height: 76 cm
Average Lifespan: 6-12 years
There are a few different varieties of Mastiffs, the most common of which are the Bull, English, Italian, Neapolitan, French, and Tibetan Mastiffs. The many varieties of this dog may vary slightly in color and look, but they all have the same calm demeanor, which makes them an excellent choice for families.
The Mastiff's ancestors can be traced back to Egypt and Rome. In 55 BC, they were dispersed among noble families as private property. They were utilized as guard dogs due to their bravery and imposing demeanor.
Mastiffs are typically considered working dogs. They are perceptive, emotional, and kind. They are enormous and friendly, making them a good choice for a family wishing to add a new member to the household.
Malteagle
Average Height: 25-35 cm
Average Lifespan: 12-15 years
The Malteagle is the offspring of a Beagle and a Maltese. The result is a dog who is lovable, energetic, and full of curiosity—an ideal friend. Malteagle owners gush over their pets' infectious joy and cuddliness, and practically everyone agrees that the breed benefited from a longer, fluffier, and less allergenic coat.
Finding a Malteagle can be challenging, but many Maltese breeders would be happy to assist you in bringing this unique designer pet into your home. The Malteagle is a fantastic choice if you want a dog mix with a terrific personality.
FAQs
What kind of sheepdog starts with M?
There are many sheepdog breeds that start with M, but the most popular is the Maremmano-Abuzzese Sheepdog. This breed was originally an Italian sheepdog that is depicted in ancient Roman works. The McNab Herding Dog from Scotland, Mucuchies (Venezuelan Sheepdog), and Romanian Mioritic Shepherd Dog are a few more sheepdog breeds that start with M from across the globe.
What are huge dog breeds that start with M?
The Mastiff, Molossus of Epirus, Mudhol Hound, and Maremmano-Abruzzese Sheepdog are all extra large dog breeds that start with M. The dogs on this list range in size from 65-80cm (25-31in) tall. Most of these were bred to be guardian dogs for different purposes. They range from gentle giants to independent herders.
What does it mean if a dog is a ratter?
Ratting means the dogs hunt and kill rats. This has historically been functional as a way to reduce the rat population on farms. However, the controversial rat-baiting that took place in the UK in the 1800's turned ratting into a bloodsport. The Manchester Terrier and Miniature Bull Terrier were both both developed for ratting.
Conclusion For "Dog Breeds That Start With M"
From the ancient Maltese to the gentle giant Mastiff, now you know a diverse set of dog breeds that start with M. Each breed has such unique personalities and histories. Family and friends will be just as fascinated to know how many breeds starting with the letter M exist.
If you're searching through the options to find your next companion, we hope this introduction to the M category has been useful. Embrace the journey toward responsible pet ownership, because your companion just may be a great friend for years to come.
For more guides similar to this list of dog breeds that start with M, you can check out these other lists of dog breeds from our team:
You can learn more about dog breeds by watching "Top 10 Best Dog Breeds for Your First Dog" down below:
Garrett loves animals and is a huge advocate for all Doodle dog breeds. He owns his own Goldendoodle named Kona. In addition, he volunteers at the Humane Society of Silicon Valley, where he fosters dogs and helps animals. Garrett enjoys writing about Doodles and believes that dogs can teach humans more about how to live than humans can teach a dog.
Why Trust We Love Doodles?
At We Love Doodles, we're a team of writers, veterinarians, and puppy trainers that love dogs. Our team of qualified experts researches and provides reliable information on a wide range of dog topics. Our reviews are based on customer feedback, hands-on testing, and in-depth analysis. We are fully transparent and honest to our community of dog owners and future owners.