Here's what you need to know if you're searching for Doberman rescues in North Carolina. Adopting a pet from a shelter helps to end the pet overpopulation cycle. Due to a shortage of accessible homes, 8 to 12 million dogs, cats, and kittens are killed each year. You save a cherished animal by taking them into your care and free up shelter space for another animal in need when you adopt a dog or a cat.
Before scrolling down this list of Doberman rescues in North Carolina, you can check out these other recommendations from our team at We Love Doodles: Best Great Dane Rescues in North Carolina and Best Australian Shepherd Rescues in North Carolina.
Find a Doberman Rescue Near Me in North Carolina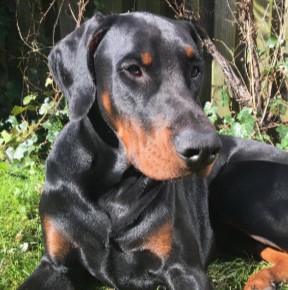 Animal shelters and rescue organizations are teeming with happy, healthy creatures simply waiting for a new home. Depending on the breed, you might potentially save money on housebreaking and training. Dobermans, however, put aside more money on training. Here are some notable rescue shelters in North Carolina that will help you find your new friend.
Doberman Product Recommendations: Best Plaque Removers For Dogs and Best Training Collars For Stubborn Dogs.
1. Doberman Rescue of the Triad
Doberman Rescue of the Triad was founded to find homes for abandoned, mistreated, or neglected Doberman Pinschers. Their mission is to find suitable homes for unwanted or abandoned Doberman Pinschers. They get animals from various sources, including people who are relocating, people who can no longer afford to maintain their pets, dogs that have been abandoned, kennels that are closing, and cruelty instances reported to Animal Control.
All animals are transported to the veterinarian right away for a thorough checkup. Heartworms are tested on all animals. They are given their first set of distemper vaccines and rabies injections if they are heartworm negative. They are treated for any ailments with which they have been diagnosed.
If the animals are healthy, they are promptly spayed or neutered and given to foster care so that their disposition may be monitored. The animals are then available for adoption. Potential owners are rigorously scrutinized. They must provide a veterinarian referral and important information about the dog's living environment. There is an adoption contract that includes several provisions about the care of potential adoptees.
Doberman Rescue of the Triad Details
2. Second Chance Pet Adoptions
Second Chance Pet Adoptions, based in Raleigh, NC, provide assistance and care to dogs and cats in need throughout North Carolina. Since 1987, this non-profit rescue group has taken in abandoned or stray cats around the Triangle Area, making it Wake County's oldest no-kill rescue. They rely on volunteers to foster animals until a suitable adoptive can be identified. In addition, the group does community outreach to encourage ethical pet ownership and minimize the number of animals in shelters or foster care.
Second Chance Pet Adoptions Details
3. Paws Place Dog Rescue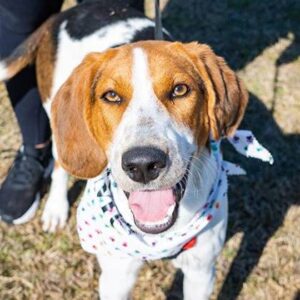 Paws Place Dog Rescue, started in 1999 in Brunswick County, is more than just a no-kill shelter. Their ultimate objective is to find loving homes for every dog we rescue, regardless of how long it takes. Paws Place is a non-profit, no-kill shelter committed to dog rescue, rehabilitation, and adoption.
Animals who come into the care will be cared for before being placed in their ultimate home, thanks to volunteers' wonderful hearts and homes. The foster home is an important element of how a dog becomes adaptable, allowing it to find a permanent home with the proper family.
A Paws Place dog has a variety of requirements for a foster home. Some dogs want a peaceful environment to recuperate following surgery or heartworm treatments. The foster will be needed to administer prescription drugs on occasion. All drugs will be provided by Paws Place and instructions on how to administer them. If you have any queries, they are always available via phone.
All food, medical care and medicines, collars and leashes, bedding, kennels, toys, and treats are provided by Paws Place Dog Rescue. They will also provide you with a list of medicine and feeding instructions and the contact information for a member of the foster team. You may contact them at any time, and they will check in with you daily.
Paws Place Dog Rescue Details
4. Red Dog Farm Rescue
Red Dog Farm is an animal rescue organization located north of Greensboro. This non-profit organization is dedicated to rescuing, rehabilitating, fostering, and eventually re-homing animals of all kinds and sizes in the counties of Forsyth, Rockingham, and Guilford.
Before adoption, their animals are housed in foster care, with the organization generally caring for 50-100 animals at any given time. In addition to dogs and cats, various other species, such as ferrets, rabbits, guinea pigs, horses, farm animals, and others, are available for adoption.
Red Dog Farm Rescue Details
5. The Humane Society of Charlotte
The Humane Society of Charlotte believes in trying to better our society by forming new, loving families and imagining a world without homeless or unwanted animals. HSC is not associated with other animal care organizations, and the government does not fund them.
The Humane Society of Charlotte has a no-kill philosophy based on saving all animals who come to them. They think that no healthy, treatable, and behaving animal should be killed in the community. They only euthanize animals whose prognosis is poor, their quality of life is jeopardized, or those that endanger public safety.
Your first destination should be the HSC website if you're thinking about adopting. All available animals are mentioned, along with images and a personality description. On the day of your appointment, arrive at least 10 minutes before your planned appointment time.
You'll check in with our Customer Service team before meeting with an HSC Adoption Counselor. You'll have a quick discussion about your expectations, lifestyle, animals you're interested in, and any previous experience you've had with pets. Their Customer Service staff will contact you through email immediately after adoption and again within a few days to check-in and handle any issues.
The Humane Society of Charlotte Details
6. Easy Coat Doberman Rescue
The Doberman Pinscher has a particular place in the hearts of Easy Coat Doberman Rescue since there are so many of them being thrown on the street, abandoned at shelters, and discovered mistreated and neglected. They devote their lives, time, money, hearts, and homes to rescuing as many Dobermans as they can ethically.
They are a private organization rather than a public animal refuge. They frequently have Doberman Pinschers needing new everlasting homes and foster homes. They rescue Dobermans from shelters across the East Coast, but they also get the owner to surrender on occasion. If you are interested in adopting a Doberman, please see our current adoptable dog list by clicking on the link below.
Easy Coat Doberman Rescue Details
7. Bluegrass Doberman Rescue
Bluegrass Doberman Rescue was founded to give a much-needed service to the Doberman rescue community in Kentucky. Even though the rescue was only founded in 2017, the volunteers behind it have over ten years of experience rescuing, rehabilitating, and rehoming Dobermans.
They are dedicated to finding permanent homes for purebred Dobermans and educating the public about this sometimes-misunderstood breed. They recognize that not everyone can afford a Doberman, but they are also available to help those who do.
They feel that this rescue should be a joint effort amongst rescues and volunteers to aid this lovely breed of dogs that we all adore. The application is received and examined; references are contacted if there are no issues. Once the references have been accepted, a BDR volunteer will schedule a house visit.
During the visit, all members of the home must be present. After completing the house visit, all information is transmitted to the BDR application review board. After your application has been evaluated, you will be advised of its status. The more information supplied in the application and the availability of references, the easier and faster the approval procedure will be.
Bluegrass Doberman Rescue Details
8. Catering to Cats & Dogs
Catering to Cats and Dogs is a non-profit committed to rescuing and rehoming animal pets in Charlotte, North Carolina. Catering to Cats & Dogs began as a rescue organization in 2008. They began with ten cats and no dogs but have since expanded to care for over 130 dogs and more than 100 cats at any given time.
Until their future homes can be located, all animals are housed in foster care with caring volunteers. Volunteers operate the group, and they are always seeking more volunteers! All dogs at Catering to Cats & Dogs are spayed/neutered before adoption.
Catering to Cats & Dogs Details
Conclusion For The "Best Doberman Rescues in North Carolina"
For more guides similar to this list of Doberman rescues in North Carolina, you can check out:
Before you adopt a Doberman companion from a rescue shelter in North Carolina, you can learn more about this dog breed by watching "6 Ways Dobermans Are Different From Other Dogs" down below: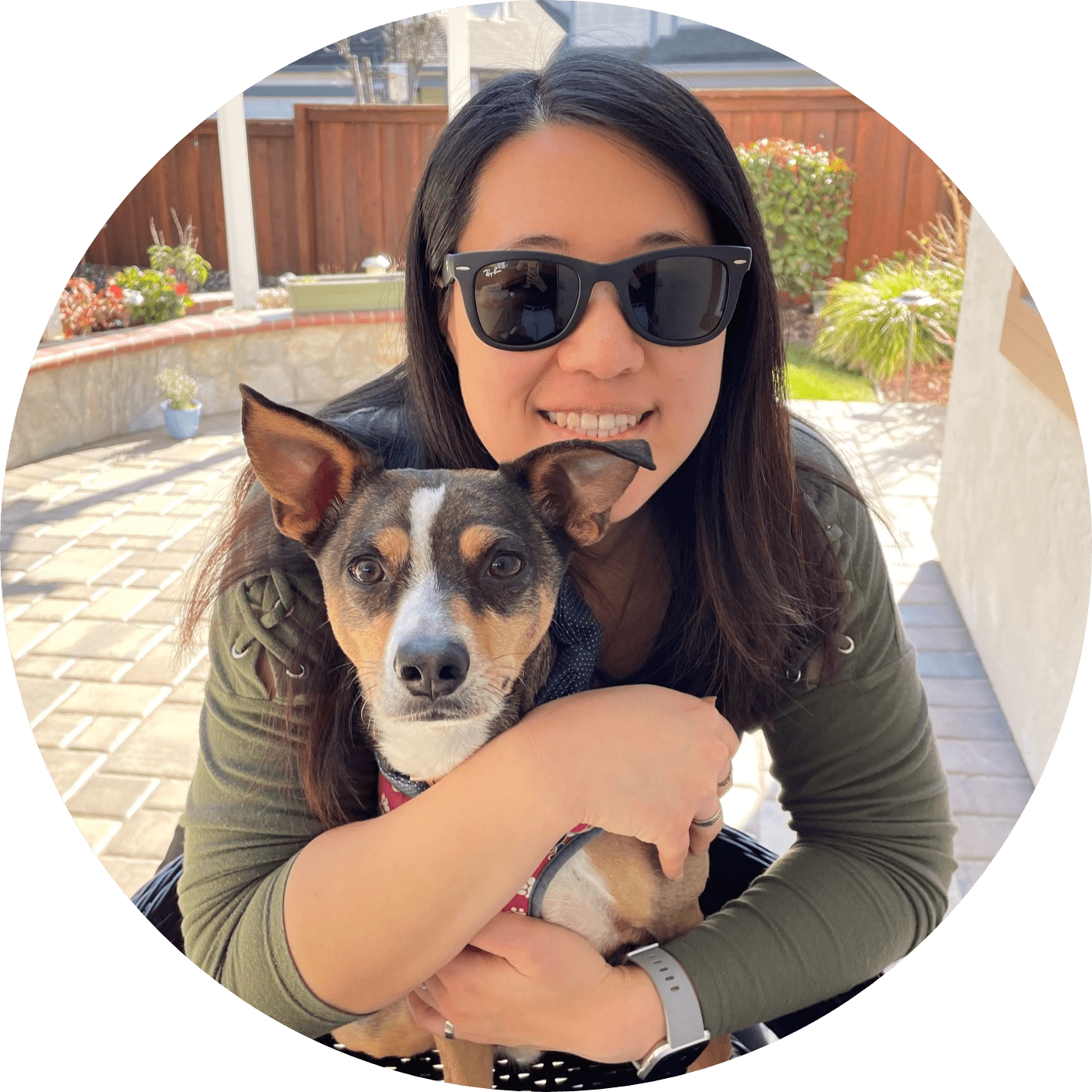 Dr. Sabrina Kong graduated from the Royal Veterinary College in England in 2016 and has been working at a small animal clinic in Northern California since then. She grew up in the Bay Area and got her bachelor's degree from Cal Poly San Luis Obispo. She also became a Certified Canine Rehabilitation Practitioner through a program at the University of Tennessee.
When she isn't in the clinic taking care of her four-legged patients, she enjoys traveling and trying new foods with her friends and her three-legged dog, Apollo. She adopted Apollo from her clinic when he was a puppy with numerous health issues. Dr. Kong truly cares about taking care of animals.