The Doberman Poodle mix is a lively and proud breed that takes the best traits from its parent breeds to create a lovable hybrid dog. This breed may be surprising to some dog lovers and enthusiasts, especially since its parent breeds are quite different and may not seem like a likely match.
Doberman Poodle mixes are stunning dogs with a lot of energy that can easily keep up with any family on an outdoor adventure. These dogs also love doing activities that mentally stimulate them, whether that be keeping watch or hiking.
Doberman Poodle mixes can be perfect additions to a family home. They also make ideal companions for anyone who loves adventure, travel, and discovering the world. Read on to learn more about Doberman Poodle mixes and how they behave, present, and interact with others!
Before scrolling down this Doberman Poodle mix guide, you can check out these other Poodle mixes from our team at We Love Doodles: Chow Chow Poodle Mix Guide and Mastiff Poodle Mix.
What Is a Doberman Poodle Mix?
A Doberman Poodle mix is a hybrid dog breed that comes from mixing the Doberman Pinscher with the Poodle. Sometimes called a Doodleman Pinscher, this hybrid dog breed acts differently than either parent, having a unique personality and presentation.
Doberman Pinscher
Doberman Pinschers are loyal, alert, and courageous dogs who do not let fear stop them from doing whatever they feel like. These dogs love having a job to do and will gladly spend their time looking for threats or dangers.
Dobermans are affectionate and enjoy taking breaks from watching the home to snuggle with their owners, play with small children, or cuddle up in their beds at night. These dogs prefer homes without other dogs but will tolerate them and enjoy their presence if properly socialized.
Dobermans are large dogs that grow up to 28 inches tall and can weigh 100 pounds. They may live up to 12 years, making them ideal for families who want plenty of time to make memories with their lovable pup.
Poodle
Poodles are medium-to-large dogs who are very active and intelligent. They are confident and take pride in their tasks and achievements. Although Poodles are a little self-centered, they are affectionate and will gladly spend plenty of time with their loved ones. They also love small children and will become puppies again when spending time with rowdy kids.
However, Poodles may prefer to spend less time with other dogs. Typically, this breed prefers a home without other dogs where they can be the center of attention and get all the love their families have to offer.
Doberman Poodle Mixes: An Overview
Doberman Poodles offer a family, couple, or individual unprecedented companionship, love, and adventure. This dog breed takes the best traits from both parents and creates a stunning combination that will make all your friends and family fall in love.
Temperament
Doberman Poodle mixes are calm, making them perfect for a family home. These dogs are mild-mannered and open to meeting new friends, family, and others.
This breed mix may be perfect for extroverts who love meeting others since Poodle Doberman mixes are happy to stop people on the street for an introduction.
Additionally, this hybrid dog breed is gentle and won't have urges to bite or hurt others unless it feels threatened.
Doberman Poodle Mixes and Small Children
Doberman Poodle mixes are calm and work well in a home with small children. These dogs may be heavy, but they are self-aware and know when roughhousing becomes too much. This dog breed will dote on young children and keep them safe from any perceived threats or dangers.
Doberman Poodles will gladly spend hours chasing around small children before pausing to stroll around the home and check for safety. A Doberman Poodle mix will also stop to ensure a child is okay when they cry or seem injured.
Doberman Poodle Mixes and Other Dogs
Doberman Poodle mixes are aloof towards other dogs unless they have known that dog all their life or that dog was in the home before them. Although Doberman Poodle mixes won't get aggressive with other dogs in the house, they will ignore other dogs if they don't like them.
This dog breed might also get jealous when another dog gets more of its owner's attention than it does. Jealousy won't result in aggression, but it may cause your Doberman Poodle mix to get more intense and clingy with you.
Size
Your Doberman Poodle mix can weigh up to 100 pounds, but most weigh around 50. This breed is usually around 20 inches tall but can grow as tall as a Doberman at around 28 inches.
However, some mixes using a miniature Poodle may result in a Mini Doberman Poodle mix. This dog breed will be much smaller – only about 10 inches tall and weighing no more than 25 pounds. Although possible, the Mini Doberman Poodle is uncommon and requires careful consideration and patience to breed.
Colors
Doberman Poodle mixes are typically dark in color, with black or dark brown coats. On rare occasions, a Doberman Poodle can be light-colored or white. However, this is uncommon.
A Doberman crossed with a white Poodle can cause a chestnut or apricot color. These puppies sell quickly, meaning the most common and inexpensive Doberman Poodle mix puppies are black or brown.
Training
A Doberman Poodle mix may be a larger dog and can weigh up to 100 pounds, making training a vital component to keeping both your dog and family safe. Doberman Poodle mixes are easy to train and eager to please their owners. These dogs will thrive in a training session and listen to their owner's voices in a crowd.
Training sessions can be simple with this dog breed since they won't be too focused on playing with other dogs in the training group. Instead, these dogs will want your attention and that of other humans in the area.
Exercise Needs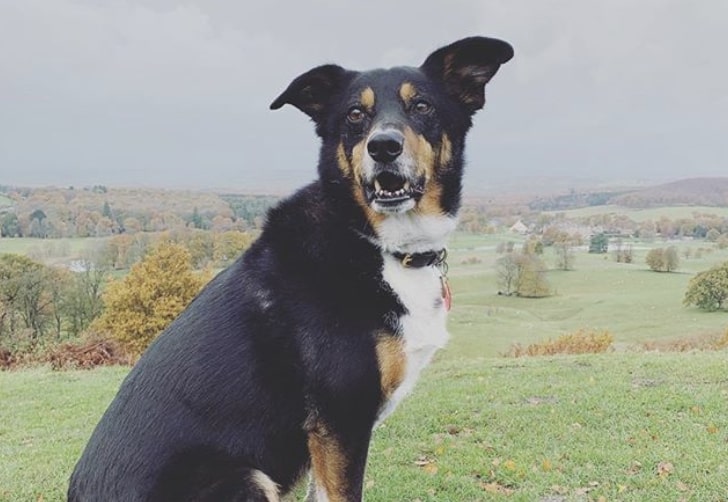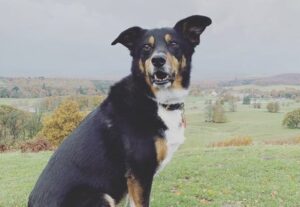 A Doberman Poodle mix will likely need plenty of exercise and outside time. Consider taking them for a daily 30-minute walk to ensure they exercise well and won't suffer from canine obesity.
Your Doberman Poodle mix may also get exercise by playing outside with small children, chasing others, and strolling around the home as they look for threats. Consider using a schedule to ensure your Doberman Poodle mix is getting regular exercise.
Feeding Requirements
You may need to keep a special eye on what your Doberman Poodle mix eats, as a poor diet can lead to bloating. Bloating in a Doberman Poodle mix can be life-threatening and may require medical intervention.
Choose a high-quality food brand that doesn't have any by-products, fillers, or artificial dyes and ingredients. Give your dog a serving of wet food every few nights to give them a break from kibble.
You can also make a meal for them once in a while. Be mindful of the wet food you choose, and be careful not to give your dog too much at one time.
Social Behaviors and Needs
Your Doberman Pinscher Poodle mix will likely need to spend plenty of time with their loved ones. These dogs adore spending time with extended family they are familiar with and will be happy to meet new people too.
However, these dogs may not be ideal for dog parks since they will be aloof and somewhat cold to other dogs they come across. They may play for a short time and get bored, preferring the company of humans over other dogs.
Energy Level
Doberman Poodle mixes have tons of energy and will likely have you on your toes. You may see your Doberman Poodle experiencing bursts of energy that cause them to zoom across the couches, the living room, or the backyard.
Playing with children in the home can be a perfect way to help your Doberman Poodle mix purge its high energy reserves and keep them calm. Consistent daily walks will also help this breed eliminate some energy without damaging anything in your home.
Grooming Needs
Doberman Poodle mixes may shed mildly, meaning they will likely need routine brushing and washing to keep allergies at bay. These dogs will also need to have their common areas cleaned regularly to remove stray dog hairs.
You may also have to take your Doberman Poodle mix to the groomers often to have their hair trimmed, brushed, and cleaned. This dog breed has stunning hair that grows quickly and curls, meaning it needs frequent brushing – at least once every two days.
Lifespan
Although a Doberman will only live for up to 12 years, this hybrid dog breed can live much longer due to its Poodle genetics. On average, a Doberman Poodle mix will live around 13 to 15 years.
Common Health Issues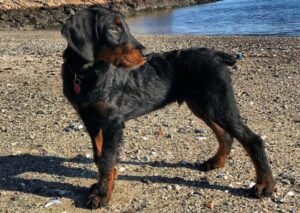 Doberman Poodle mixes can get bloated easily, which may be life-threatening. Bloating can happen when a dog gets constipated, and its stomach fills with gas, liquid, or food. Monitor how much your dog eats and drinks to prevent bloating.
Doberman Poodle mixes are also susceptible to heart conditions, joint and hip dysplasia, and blood clotting. Keep an eye on how your Doberman Poodle mix behaves to rule out any issues. Always take your dog to the veterinarian if you have any concerns.
Are Doberman Poodle Mixes Good Guard Dogs?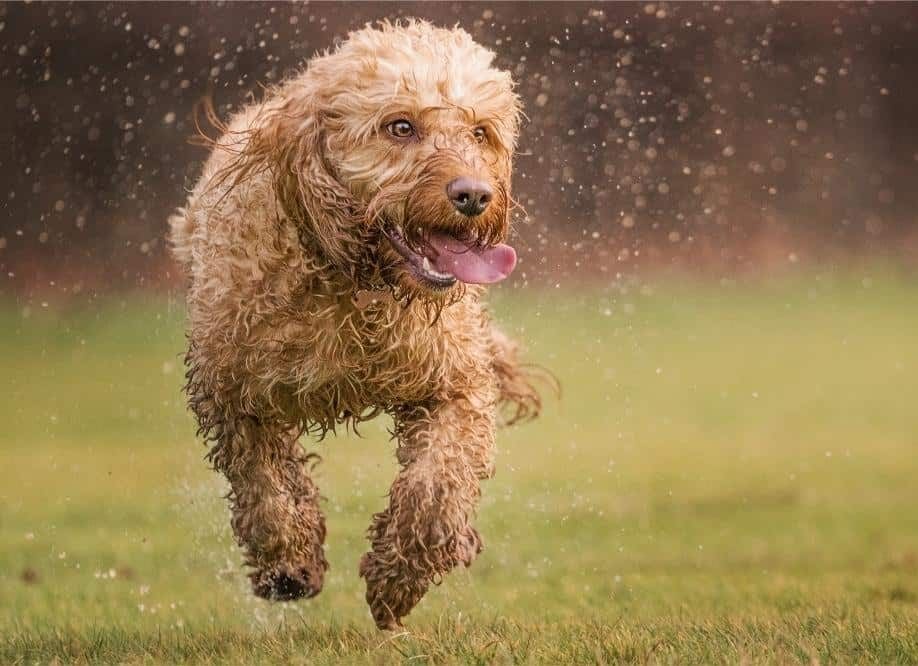 Doberman Poodle mixes are perfect guard dogs. They thrive on watching an area and protecting their homes. This dog breed will be happy to spend a day by the window looking for threats and checking in on each family member periodically.
This trait gets passed down to offspring because Poodles are equally observant, even if they are less protective or aggressive.
Where Can I Find a Doberman Poodle Mix for Sale?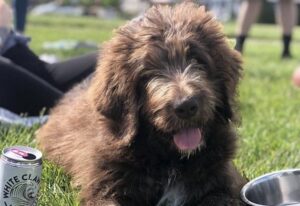 You can find a Doberman Poodle mix in several places, but some locations are better than others. The best place to purchase a Doberman Poodle is from a local breeder. Unfortunately, many people do not realize this and purchase their puppies from less reputable sources.
While it may not be likely that you'll find a Doberman Poodle mix at an animal shelter, it may be a good idea to check and ensure you don't miss out on adopting a pup in need.
Local Breeders
A local breeder is the best place to purchase a Doberman Poodle mix since most will follow strict protocols to ensure their dogs are healthy and treated properly. Local breeders are generally happy to provide tours of their facilities and show off how they treat their dogs.
Many local breeders will have a website that catalogs the dogs and puppies they have for sale and their plans for future litters. These facilities also tend to offer warranties for buyers who want a layer of protection for their puppy purchase.
Puppy Mills
Puppy mills are another location that offers a constant stream of puppies of all breeds. However, puppy mills are unregulated and keep their dogs in poor conditions. Puppies will often be separated from their mothers too early, won't have enough room to play or grow, and will go unbathed and ungroomed for months.
Avoid purchasing your Doberman Poodle mix from pet stores since many pet stores will source their puppies from puppy mills. Poor conditions in puppy mills will sometimes cause puppies to bond with one another due to the inhumane conditions they experience. Bonded puppies may become depressed when separated.
Animal Shelters
An animal shelter is the best place to adopt your Doberman Poodle mix. However, finding a Doberman Poodle mix in an animal shelter isn't easy. Regularly check your local animal shelters to see if any Doberman Poodle mixes are available while you save up for one from a breeder.
You may get lucky and find one for yourself and your family at a lower cost!
Frequently Asked Questions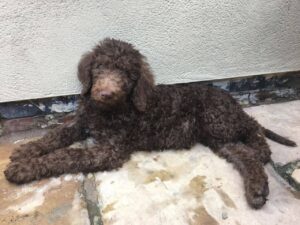 Many dog lovers and enthusiasts have questions about Doberman Poodle mixes. We hope these answers can give you insight into this stunning dog breed!
What is a Doberman Poodle mix called?
A Doberman Poodle mix can have multiple names, but the most popular names for this hybrid dog breed are "Doberdoodle" and "Doodleman Pinscher."
How much is a Doberman Poodle mix?
A Doberman Poodle mix may cost several hundred to several thousand dollars. The amount they cost depends on the dog's age, the seller, and the dog's pedigree.
Do Doberman Poodle mixes shed?
Doberman Poodle mixes shed mildly. While Dobermans will shed a lot, Poodles don't shed at all, meaning that Doberman Poodle mixes won't leave trails behind, but your floors will still require plenty of vacuuming.
Is a Doberdoodle hypoallergenic?
Doberdoodles are hypoallergenic and will not make allergies flare up much unless their area hasn't been cleaned in a long time.
Should I Get a Doberman Poodle Mix?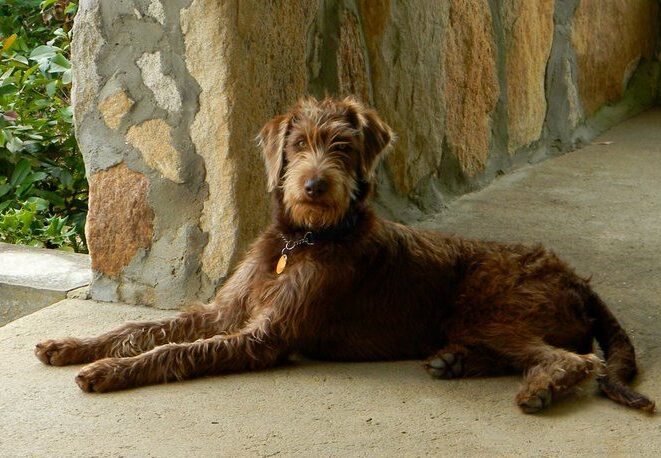 Doberman Poodle mixes are a unique and rare dog breed. While many may not be aware of this dog breed or understand its appeal, it can be perfect for family homes or individual adventurers.
A Poodle Doberman mix is a vigilant watchdog who will be happy to protect and serve your family, keeping you safe from any dangers or threats. Additionally, Doberman Poodle mixes will adore small children and spend plenty of time playing in the backyard with them.
However, they will need some downtime to rest and relax after being exposed to rambunctious children.
Doberman Poodle mixes may be hard to find, but many local breeders in dozens of cities across the country may be able to help. Remember to steer clear of pet stores or dedicated puppy sellers since they are likely getting their puppies from poor sources with undesirable conditions.
For more Poodle mix guides from our team at We Love Doodles, you can check out:
If you find the Doberman Poodle mix fascinating, you can learn more about other amazing breeds by watching "The 5 Best Poodle Mix Breeds for Seniors | Which Poodle Mix Breed is Best for you?" down below:
Garrett loves animals and is a huge advocate for all Doodle dog breeds. He owns his own Goldendoodle named Kona. In addition, he volunteers at the Humane Society of Silicon Valley, where he fosters dogs and helps animals. Garrett enjoys writing about Doodles and believes that dogs can teach humans more about how to live than humans can teach a dog.
Why Trust We Love Doodles?
At We Love Doodles, we're a team of writers, veterinarians, and puppy trainers that love dogs. Our team of qualified experts researches and provides reliable information on a wide range of dog topics. Our reviews are based on customer feedback, hands-on testing, and in-depth analysis. We are fully transparent and honest to our community of dog owners and future owners.