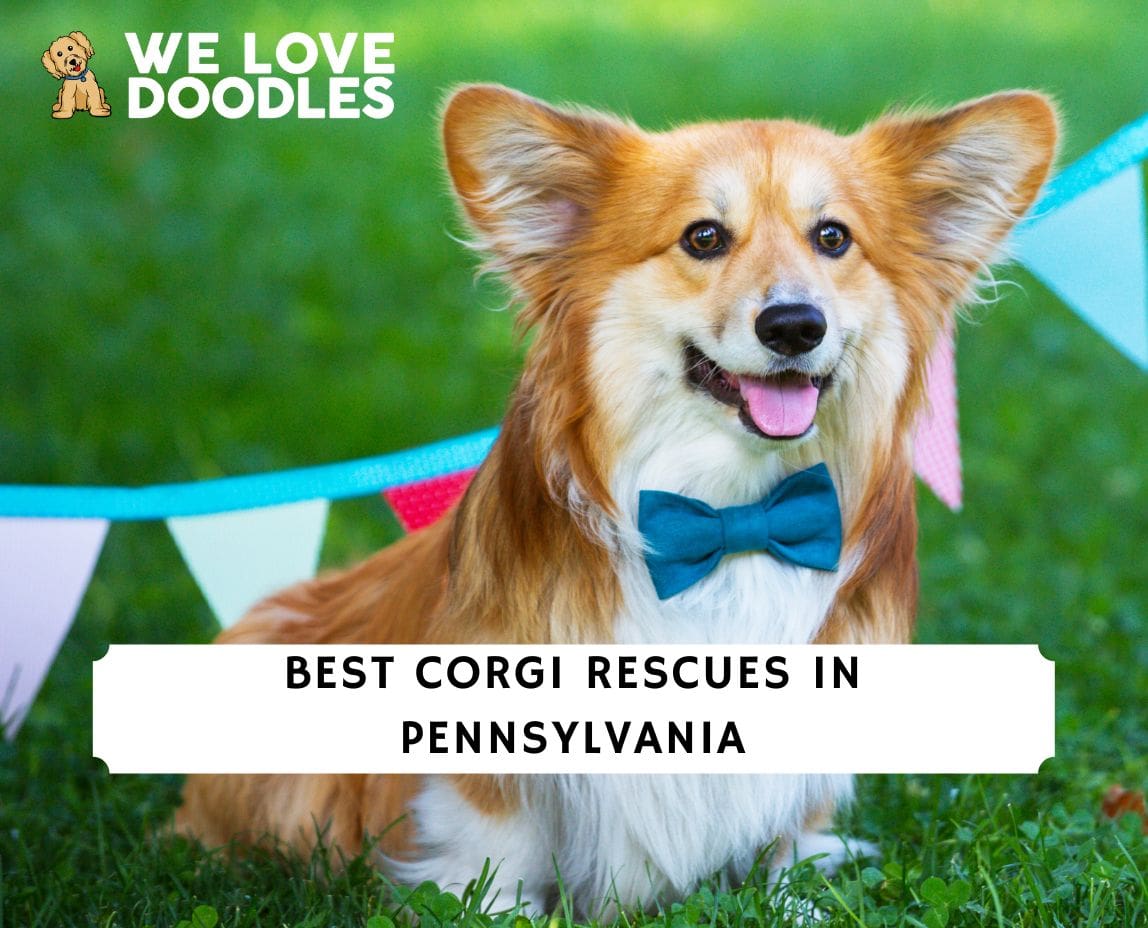 If you're searching for Corgi rescues in Pennsylvania, then here's what you need to know. With their short stubby legs and soulful eyes, they are one of the most popular breeds in the United States, with a steady placement at the top of our list. Corgis are a type of herding dog that originated in Wales.
They were originally bred to help farmers move their cattle from one pasture to another. Today, they are one the world's most popular breeds, beloved by millions. Corgis are medium size dogs with little legs and longish bodies.
Their certain disproportionate size has made them a frequent addition to many famous households, most notably that of Queen Elizabeth. Gentle, loving, and affectionate, they make awesome family pets. However, with the popularity of the Corgis also come a high number of surrendered Corgis to shelters.
Before scrolling down this list of Corgi rescues in Pennsylvania, you can check out these other recommendations from our team at We Love Doodles: Best French Bulldog Rescues in Pennsylvania and Best Doodle Rescues in Pennsylvania.
Find a Corgi Rescue Near Me in Pennsylvania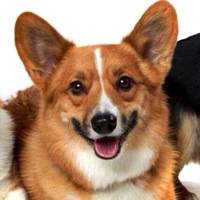 If you are looking for a rescued Corgi, this guide is perfect for you. Here's a list of Corgi (and some non-Corgi) rescue centers you can think about when looking for your new best friend.
Corgi Product Recommendations: Best Elevated Dog Beds and Best Dog Cologne That Groomers Use.
1. Cardigan Welsh Corgi National Rescue Trust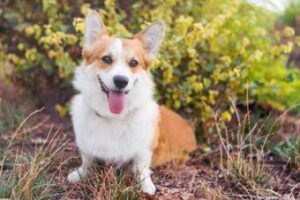 The Cardigan Welsh Corgi National Rescue Trust (CWCNRT) cares for purebred Cardigan Welsh Corgis. They pay attention to the dogs' rehabilitation needs, then place these dogs in their permanent homes. They strive to educate the public, especially the potential adopters, on how to take care of Corgis.
To apply for adoption, visit their website to access the adoption form and check out their available dogs. If no dogs are listed, the potential adopter may contact the Regional Coordinator, which will reach out to you when a suitable dog becomes available.
Cardigan Welsh Corgi National Rescue Trust Details
2. East Coast Corgi Rescue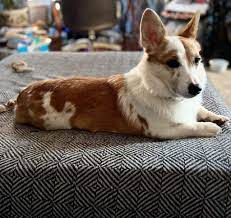 Aside from receiving surrendered dogs and working on rescues, The East Coast Corgi Rescue is an organization that finds both foster and adoptive families. Families who want to learn about Corgis but cannot commit for a long time can think about being a foster parents to help a dog in urgent need.
Families who want to proceed with the adoption process can visit their website and fill in the application form, which will be reviewed in a few weeks to months, depending on the volume of applications. Volunteers from East Coast Corgi will contact prospective adopters if they pass the initial screening.
Adopters can be matched with a purebred or mixed Corgi, and the adoption fee of $250 to $600 will go to your new Corgi's medical expenses. They accept applications from residents in Pennsylvania and nearby states such as Washington DC, Maryland, Virginia, Delaware, and New Jersey. Puppies and dogs in need of special attention will require prospective adoptive owners with years of experience.
East Coast Corgi Rescue Details
3. Mayflower Pembroke Welsh Corgi Club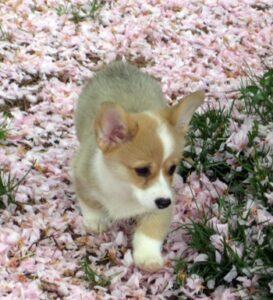 Corgi lovers founded the Mayflower Pembroke Welsh Corgi Club in 1977. They continue to be true to their mission of preserving and protecting this wonderful breed. The American Kennel Club licenses them to run events according to the AKC's standards. They have public events, including adoption days, rescue, testing, and training.
They are based in the Northeast area, but they have also expanded to neighboring states as their volunteer members moved. To adopt a Corgi from Mayflower, prospective adopters must download, read, and fill out the form found on their site. They do not post all available dogs on the site, so an adopter should pass the initial screening before being presented with a suitable dog.
Once the application is accepted and you're matched with a dog, a volunteer will call and arrange for a home visit and meeting with the household members. An adoption fee of $500 or so is required to cover your puppy's medical expenses. Mayflower wants everyone to be involved in the adoption process, and they strictly prohibit someone from adopting a dog as a present.
Mayflower Pembroke Welsh Corgi Club Details
4. Pembroke Welsh Corgi Club of the Potomac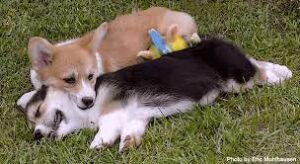 The Pembroke Welsh Corgi Club of the Potomac (PWCCP) Rescue get their dogs through different scenarios. Some might be rescued from kill shelters or surrendered by families who cannot take care of the dogs anymore because of a drastic lifestyle change such as a death or migration.
Not all Corgis in PWCCP came from a bad and abusive experience, and this club doesn't take in dogs with aggression or biting problems. All dogs in the program have undergone needed medical treatments, come with up-to-date vaccinations, and are already spayed or neutered.
Most of their Corgis are adult Corgis over the age of five, and interested adopters can fill in the downloadable application form available on their website. After being screened, prospective adopters will be matched to a Corgi, and a visit can be arranged to the current foster home caring for the Corgi. It is encouraged that all family members go to the foster home and any existing pets.
The foster family, who by now might know the Corgi fairly well, also screens the adoptive family to make sure that there's a good match. The adoption fee of $250 goes towards expenses, and the adoption contract comes with a return clause, meaning if the adopter, for some reason, needs to give up their dog, the group will take the Corgi back for rehoming.
Pembroke Welsh Corgi Club of the Potomac Details
5. Coastal Sheltie Rescue
Coastal Sheltie Rescue is an organization based in Virginia, focusing on Shetland Sheepdogs but occasionally having other similarly-sized herding breeds like Corgis for adoption. Coastal serves nearby states such as Maryland, Delaware, and Pennsylvania and takes in dogs surrendered by owners who cannot look after them. This non-profit foster home accepts small homeless dogs and aims to match these dogs to caring families.
This group, formed entirely by volunteers, also educates these families on how to take care of their adopted pets. Their website contains the information needed by potential adopters and a detailed list of adoption requirements. If you meet all the requirements, you can fill out the application form and schedule an appointment to visit a foster home.
Coastal Sheltie Rescue Details
6. Renee's Rescues
Renee's Rescue is a volunteer group focused on rescuing dogs from inhumane breeders and puppy mills. They are originally based in Delaware but focus on Lancaster, Pennsylvania. They relocated dogs into foster homes until they are ready for their forever homes.
To adopt a view, you can check out their "dogs for adoption" page on their site and fill out the form to start the adoption process if you see something suitable for you. While their short-term goal is to save pets and place them in loving homes, their long-term goal is to spread awareness of animal breeding and safety. As a non-profit group, they appreciate donations to continue their good cause.
Renee's Rescues Details
7. Faith Canine Rescue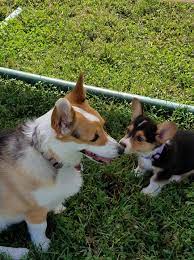 Faith Animal Rescue is an organization that started its mission in Korea, rescuing dogs from meat factories and shelters. With the help of several partners, they care for dogs of all sizes and rehome dogs rescued from the Korean meat trade to loving families in the United States.
To adopt a dog from Faith, fill in the adoption form on their site to start the process. It takes up to 10 business days for the adoption to be approved, after which you and your household members will be interviewed. Once approved, the adoption agreement has to be signed, and an adoption fee of $700 to $1,200 has to be paid.
The adoption fee is relatively high because it covers the pooch's cargo fee, medical expenses, spaying and neutering, vaccination, and microchipping. In addition, the shipping costs include an IATA-approved travel crate and the US customs fee. To inquire about Faith Canine Rescue and the purebred and half-bred Corgis they have, adopters may contact Catherine Pyo through the following details.
Faith Canine Rescue Details
Conclusion For The "Best Corgi Rescues in Pennsylvania"
Corgis are loving, happy-go-lucky dogs and will make a wonderful addition to any household, even with young children and sedentary family members. We wish you the best of luck in your search and hope you find your new best friend soon.
For more guides similar to this list of Corgi rescues in Pennsylvania, you can check out:
Before you adopt a Corgi companion from a rescue shelter in Pennsylvania, you can learn more about this dog breed by watching "Things to Know If You Want a Corgi Puppy" down below: