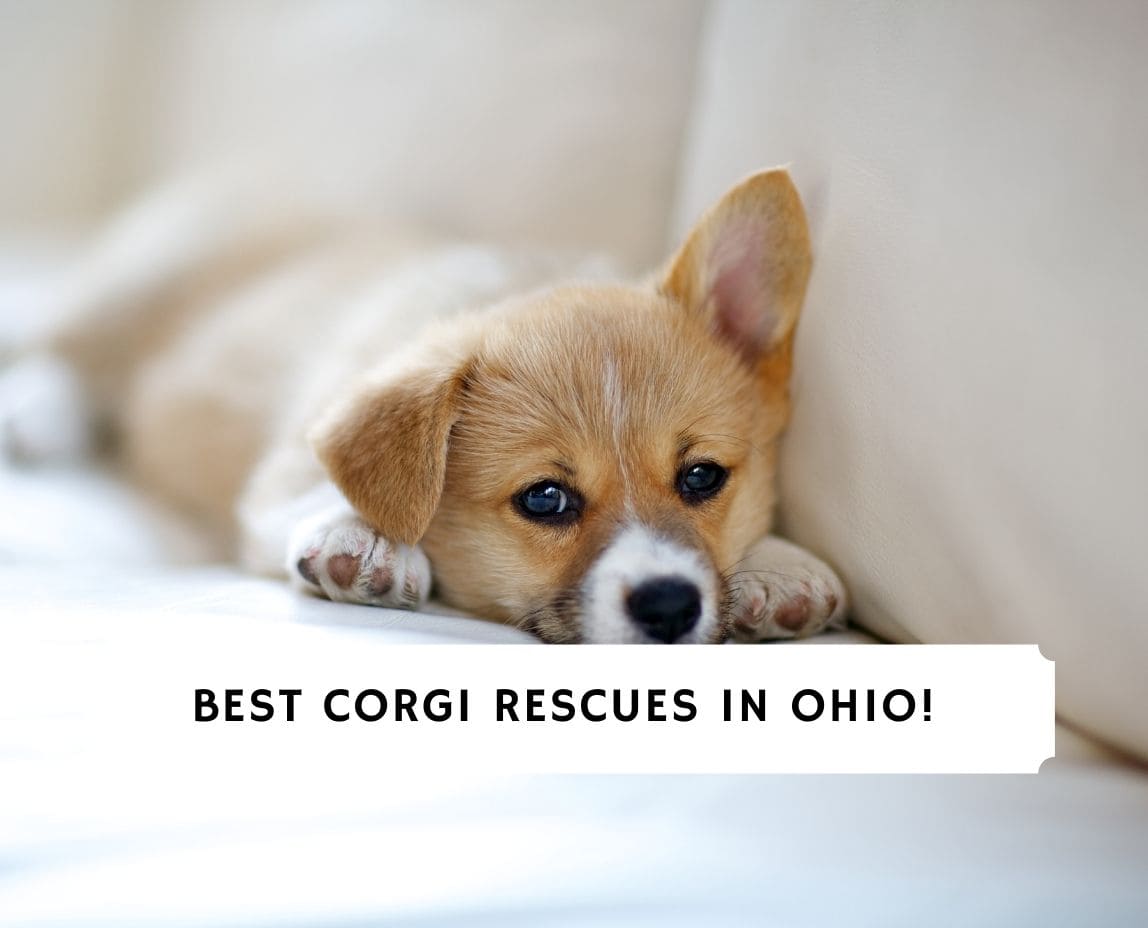 In the state of Ohio, there's a large community of Corgi owners supporting rescue shelters for this breed. Formerly known as the Pembroke Welsh Corgi dog breed, they're both popular and beloved by anyone lucky enough to care for one.
A wonderful companion pet that's special in every way, the Corgi is a popular family dog with a beautiful coat, short stature, and loving personality. However, there are several Corgis that are put up for adoption for various reasons like financial issues, health issues, or living changes. If you're looking for Corgi rescues in Ohio, then we've got a list that can help you find your dog.
The Corgi rescue shelters on this list provide vaccinations, spay or neuter surgery, training, and many more services for animals and dog-owners. In addition, many Corgi shelters on this list have a need for fostering and volunteer work if you're not ready to adopt. Now, let's learn more about the best Corgi rescues in Ohio!
Other articles you would like: Dog Rescues in Ohio and Golden Retriever Rescues in Ohio.
Rescues in Ohio for Corgi Adoptions
Below are five rescue shelters serving Corgis in Ohio and some in surrounding states. Each of the Corgi rescues cater to the entire state of Ohio. Are you ready to find out where you'll find your next adult or Corgi rescue puppy?
#1. Ohio Valley Pembroke Welsh Corgi Club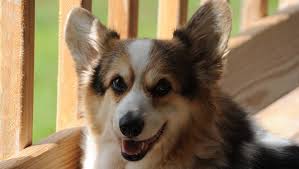 The Ohio Valley Pembroke Welsh Corgi Club is located in the neighboring state of Kentucky but serves Ohio Corgi lovers. This is a club for licensed breeders of Corgis, and although they're not a Corgi rescue, they do offer shelter and rehoming services for the midwest region – including Ohio.
Before being placed in a new home, each Corgi is examined for behavior and health issues. Before adoption, each Corgi is vetted to ensure the new home will be an appropriate fit. This includes conducting a home visit or a similar service to ensure the quality of the new home. Their ultimate goal is to make sure that any adopted Corgi never ends up in a rescue again.
Although this is a members-only club, their rescue shelter does not require you to become a member to foster or adopt a Corgi. In addition, they're currently looking for new volunteers – an application is conveniently located on their website.
Corgi Rescue Information
#2. Ohio Corgi Rescue (Rescue Me!)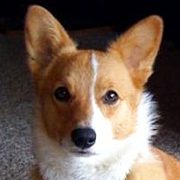 The Ohio Corgi Rescue (Rescue Me! Network) offers adoptions in Ohio for Corgi adults and puppies that need new homes. The dogs on the site will change from day to day, so check back often to find Corgis of all ages that need forever homes!
Although their address is located in Washington, D.C., this shelter is actually a remote program operating across the country including Ohio. Their founder is committed to saving all dog breeds from poor living conditions and high-kill shelters.
If the Corgi rescues are not yet spayed or neutered, Rescue Me will provide this service before rehoming the dogs. Committed to reducing the overpopulation of Corgis and other dog breeds, they're an ethical organization that also educates the community on these issues.
Corgi Rescue Information
#3. Howelling Kennels Corgi and Cattle Dog Rescue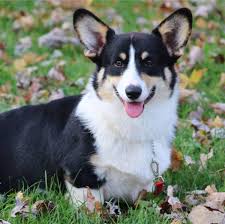 The Howelling Kennels Corgi and Cattle Dog Rescue is conveniently located in Springville, Ohio. Both the Corgi and Cattle Dog are considered herding dogs, and this rescue shelter focuses on finding good homes for adoptees of both breeds.
For health reasons, they've shifted their practices to allow for virtual home visits and photographs rather than actual visits to the home. This allows community members to support the organizations remotely and safely. To adopt a Corgi from this rescue, visit their website, or get a head-start by filling out the adoption application.
Corgi Rescue Information
#4. East Coast Corgi Rescue
The East Coast Corgi Rescue is not a physical shelter, but instead relies on community members to open up their homes as foster families. They are available for anyone living on the east coast, including Ohio, who either wants to help Corgis or needs to surrender a puppy or adult dog.
They help owners with transportation, either to one of their foster families or directly to a suitable new home for their Corgis. For instance, on their Facebook page they recently posted an advertisement for Dezi, an older-generation Corgi who needs a new home due to her family moving out of state. With an active social media presence and large website, they have all the information you could need to adopt or support Corgis in Ohio or a neighboring state.
This organization also offers guidance on which Corgi breeders are humane and which ones to avoid. They're committed to humane and ethical treatment of Corgis and need help with fostering the most right now. Fostering a Corgi in Ohio is a great way to get to know this dog breed without any long term commitments.
Corgi Rescue Information
#5. Columbus Humane Society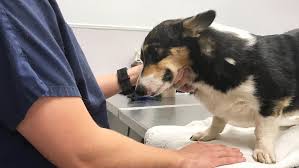 Although the Humane Society focuses on sheltering and rescuing all types of animals, they're known for their work with Corgis in particular. In the past, they've had large numbers of Corgis brought to them from unethical puppy mills and breeding operations.
Like all Humane Society locations, they offer more than just adoption and surrendering services. They also spay and neuter animals as well as provide training and education around pet ownership in general.
This news article discusses a recent event that resulted in many Corgis being surrendered at the same time due to puppy mills and backyard breeders. This is a reminder of the vast need for supporting and loving homes and volunteers to avoid maltreatment of animals, especially Corgis.
Corgi Rescue Information
Why are Corgi Rescues in Ohio Needed?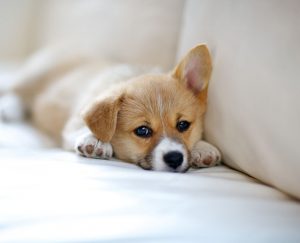 There are many reasons why Corgis are put up for adoption in Ohio and need to be rescued. Below, we highlight some of the most common reasons why this popular breed is put up for adoption. 
Although most Corgis live long and healthy lives, this unique dog breed does have some potential health risks. They run into issues, especially in older age, with hip problems (disc dysplasia) and eyesight loss due to degenerative myelopathy. This can lead to surrendering a Corgi in Ohio if the owners cannot afford the cost or added stress of pet health problems. If a Corgi can't get them then it's considered medical euthanasia.
Also, even though Corgis are small in stature, they're not always ideal for families with small children or small pets. They can be aggressive or territorial, tend to bark, and can cause issues for a family with a new baby, perhaps. Many people have to surrender their Corgi in Ohio because of these issues.
Corgis are members of the herding breeds which means they can be very energetic and less traditionally social than other breeds. This can lead to problems with other dogs in the home, although they're usually trainable in this and other areas of behavior. If you originally had a pet that doesn't get along with a Corgi, then they surrender the Corgi to a rescue.
Corgis are known to shed, as they have a double coat that needs to be brushed frequently. Their luxurious coat is one reason why so many people love this breed, but it can lead to problems for allergy-sufferers. This can contribute to families' tough decision to give them up for adoption or surrender them to a rescue shelter like those listed in this article.
The Welsh Corgi is an amazing choice for most families, but like any breed there are certain characteristics that lead to their surrender. Some of the shelters on this list willingly help families overcome these challenges, but inevitably foster and adoption families are needed every year in Ohio.
Staying Connected to the Corgi Community in Ohio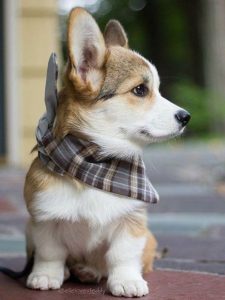 Corgis, also known as Pembrokes, are some of the cutest dogs in the world. A simple look can inspire someone to fall in love with one of these furry friends. If you love your Pembroke Corgi, then there are many ways to stay connected with fellow animal lovers and rescues.
To learn more about this community and connect, try visiting the Corgi-training section of the Simple Guide to Living. Along with helpful tips and tricks, you can also comment and connect with other Corgi enthusiasts. 
Conclusion for Corgi Rescues in Ohio
The Corgi is a popular breed of dog across the United States, especially in the Midwest. With thick coats perfectly suited for colder weather, they make great companions and are a popular choice amongst dog owners around the world. Although some families, unfortunately, surrender their Corgi's to rescues in Ohio, these organizations provide the best possible transition services for these dogs.
This article includes many ways to contact Corgi rescues in Ohio. By volunteering and fostering these adult dogs and puppies, you're contributing to the thriving rescue community for Corgis in the Midwest region. Thank you for your support!
Check out these other articles:
Garrett loves animals and is a huge advocate for all Doodle dog breeds. He owns his own Goldendoodle named Kona. In addition, he volunteers at the Humane Society of Silicon Valley, where he fosters dogs and helps animals. Garrett enjoys writing about Doodles and believes that dogs can teach humans more about how to live than humans can teach a dog.
Why Trust We Love Doodles?
At We Love Doodles, we're a team of writers, veterinarians, and puppy trainers that love dogs. Our team of qualified experts researches and provides reliable information on a wide range of dog topics. Our reviews are based on customer feedback, hands-on testing, and in-depth analysis. We are fully transparent and honest to our community of dog owners and future owners.