There are only a handful of Doodle rescues in Pennsylvania, as most dog rescues don't specialize in the rescue and rehabilitation of a particular breed. We have created a list of the top Doodle rescues operating in the state of Pennsylvania that are involved in rescuing dogs, especially Doodles.
A lot of dogs end up on the street because their owners abandon them when they cannot take care of them anymore. Consequently, these dogs get sick and injured. Besides the physical problems that may arise due to neglect, these abandoned dogs also face a lot of psychological problems.
They lose trust in humans, and it becomes difficult for them to socialize. In addition to that, a lot of kill shelters keep animals in inhabitable places, where they are harmed more than they are cared for. This is where rescue centers come to save these animals abused through neglect and cruel practices by their owners or kill shelters.
Before scrolling down this list of Doodle rescues in Pennsylvania, check out these recommendations from our team at We Love Doodles: Best Dog Rescues in Pennsylvania and Best German Shepherd Rescues in Pennsylvania.
Find a Doodle Rescue Near Me in Pennsylvania
These rescues take on the responsibility of providing a safe and loving environment for these dogs to recover properly. After medical treatments and social rehabilitation, these animals are carefully put into foster homes or adopted by families that are trustworthy and well suited to take care of the pets. Take a look at the Doodle rescues and their details provided below.
Doodle Product Recommendations: Best Luxury Dog Houses and Best Shampoos For Matted Dog Hair.
1.Pennsylvania SPCA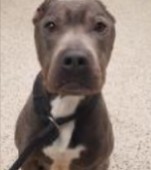 Pennsylvania SPCA is nonprofit pet welfare striving to rescue animals that have faced cruelty and neglect in the community. They offer high-quality, low-cost veterinary services to help sick and abandoned animals recover. Besides offering physical recovery, they also provide social rehabilitation to these pets by finding them suitable foster care homes or adoptors.
Not all animals rescued by this pet rescue in Pennsylvania are kept at the shelter location. A lot of these are kept in foster homes. Therefore, the adoption process for those dogs is slightly different. To adopt a pet from the rescue shelter directly, view their website to see if you are interested in any pets available at the shelter.
You can also visit the rescue center during adoption hours, i.e., 12 pm to 6 pm on weekdays and 12 pm to 5 pm on weekends. You can adopt a pet the same day you visit. All you need to do is bring proof of identification and residence, along with a credit card or cash for payment.
The adoption fee for puppies is $450, and for dogs, it is $300. In case you are interested in an animal that is currently living in a foster home, then you will first of all need to fill out an online adoption application with your necessary details. You can find the link to this application by clicking on the link to the website below.
After reviewing your application, the team at the adoption center will contact you to further discuss the dog's needs and your requirements. Once they have ensured that you and the dog are a suitable match for each other, a meet and greet appointment will be scheduled for your family and the dog at the foster care.
When you are approved by the adoption counselor, you can take the dog home with you. To learn more about the various ways that you can support this Doodle Rescue in Pennsylvania, reach out to them through the contact details listed below.
Pennsylvania SPCA Details
2. Laura's Hope Rescue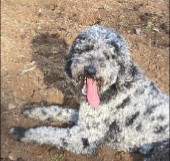 Laura's Hope Rescue is a 501(c)3 nonprofit pet welfare organization that operates through donations and volunteer work alone. They are located in Northeastern Pennsylvania and are dedicated to providing shelter to unwanted pets across the country. Since being founded in 2009, this pet rescue has managed to help 1300 dogs recover and get a second chance at life.
You can apply online for adoption from Laura's Hope Rescue by filling out the application form by clicking on the link to the website below. When your application is submitted and approved by the adoption team, you will be contacted for a phone or home interview.
They will then check to verify your veterinary and personal references. After the adoption team has approved your application, you can take the dog home once you have deposited the adoption fee and signed the adoption contract. The adoption fee is usually $400 for puppies and $300 for dogs over 1 year old.
The adoption center does not charge a fixed adoption fee for senior dogs over 5 years old. Adoption for these dogs is based solely on donations. You can support their cause by providing donations, organizing fundraisers, or even offering to volunteer at the facility. To find out other ways to contribute to their cause, reach out to the rescue team using the details below.
Laura's Hope Rescue Details
3. Wet Nose Rescue
Wet Nose Rescue is a licensed nonprofit State rescue dedicated to providing shelter to neglected and abandoned animals. The function is through the help of dedicated volunteers and loving foster families. To adopt a pet dog through Wet Nose Rescue, you will need to apply online through their website.
You can find the online adoption application form by clicking the link provided below. A volunteer from their adoption team will reach out to you within 48 hours after reviewing your application.
Once your application has been thoroughly reviewed and the team approves of you as a good match for the dog, you can deposit the adoption fee and take the dog home with you.
The adoption fee for puppies under 6 months is $250 and $300 for older dogs. The rescue center keeps doing regular checkups on your home to see if the dog is doing well. In case of any violations in the care of the dog, the pet owner is revoked.
Wet Nose Rescue is always looking for volunteers to help out at the shelter and organize fundraisers. If you want to volunteer at the rescue center or want to adopt a pet dog, contact their team through the information provided below.
Wet Nose Rescue Details
4. Harley's Haven Dog Rescue
Harley's Haven Dog Rescue was created by Dr. Beth Mehaffay in 2011. This nonprofit pet rescue center is named after the very first dog Beth saved, who was named Harley. Harley inspired a passion for rescuing pets in need; therefore, she went on to be a veterinary doctor.
Harley's Haven Dog Rescues has over 50 volunteers and foster homes dedicated to changing the lives of sick and neglected dogs. To adopt a dog from this pet rescue, you will need to submit a pre-adoption form which you can find with the link provided below.
After your application is approved, you can schedule a meet and greet with the rescue team and the dog. The next step in the adoption process involves a two-week foster period where the dog stays with your family. This allows the dog to adjust with your family before the adoption is finalized.
The adoption fee is $350, and this includes the cost of neutering, spaying, microchipping, deworming, flea treatments, and vaccinations. Once you have paid the adoption fee and signed the contract, you can keep the dog with you. To volunteer at Harley's Haven Dog Rescue or adopt a dog through their shelter, you can contact them through the contact details listed below.
Harley's Haven Dog Rescue Details
5. All 4 Paws Rescue
All 4 Paws Rescue is one of the best nonprofit Doodle rescues in Pennsylvania that provides refuge and safety to animals in need. They operate on a foster-based system and rescue all kinds of dog breeds. Since being founded in 2009, All 4 Paws Rescue has successfully rescued and rehabilitated over 13,000 animals.
The rescued animals are placed in homes with families and other pets, where they are given the love and care they need. This helps the rescue team learn more about them and ensure social rehabilitation through behavioral modification before putting these dogs up for adoption.
To apply for adoption through this puppy rescue in Pennsylvania, you will need to fill out an online adoption application, the link to which you can find with the link provided below. This form requires you to provide some general information, including details of your household and current pets.
You will also need to provide verifiable personal references to be approved for adoption. All the dogs listed for adoption at All 4 Paws Rescue are spayed or neutered, tested for heartworm, microchipped, dewormed, and vaccinated.
The adoption fee for a dog is $450, but the organization also offers discounts if you adopt more than one dog and also in case of adopting a senior dog or a dog with special needs. To get in touch with the organization, use the contact details provided below.
All 4 Paws Rescue Details
Conclusion For The "Best Doodle Rescues in Pennsylvania"
Quite a few Doodle Rescues are operating throughout the state of Pennsylvania that are dedicated to rescuing and helping neglected dogs recover. However, in this article, we have only mentioned the top of the most reliable ones that provide high-quality veterinary services.
All of the rescue centers listed above are working as nonprofit organizations based solely on donations and volunteer help. Therefore, you can consider helping them out with their noble cause by donating, raising funds, fostering, adopting a dog, or volunteering.
For more guides similar to this list of Doodle rescues in Pennsylvania, you can check out:
Before you bring home a Doodle companion from a rescue shelter in Pennsylvania, you can learn more by watching "How to Prep For a Rescue Dog" down below: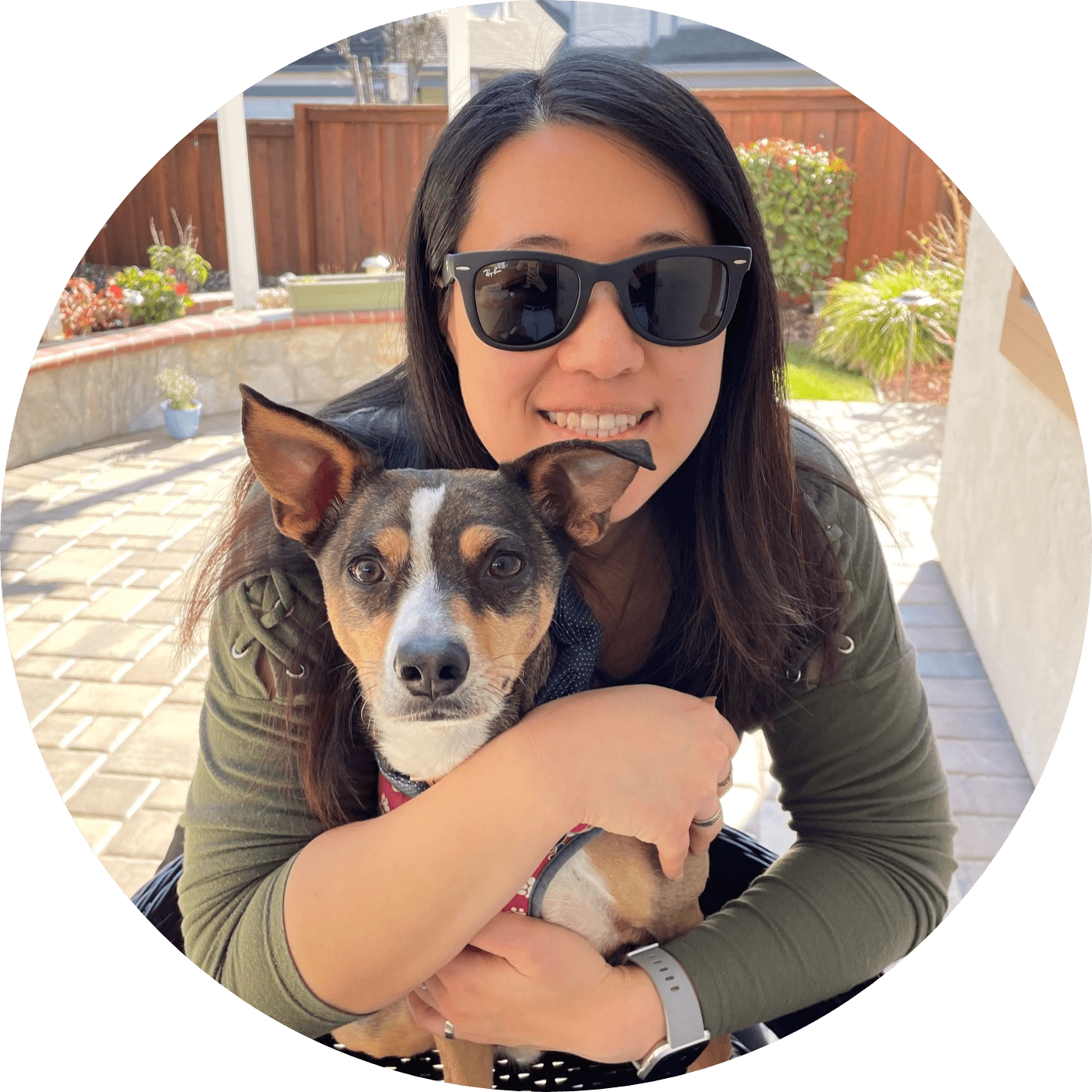 Dr. Sabrina Kong graduated from the Royal Veterinary College in England in 2016 and has been working at a small animal clinic in Northern California since then. She grew up in the Bay Area and got her bachelor's degree from Cal Poly San Luis Obispo. She also became a Certified Canine Rehabilitation Practitioner through a program at the University of Tennessee.
When she isn't in the clinic taking care of her four-legged patients, she enjoys traveling and trying new foods with her friends and her three-legged dog, Apollo. She adopted Apollo from her clinic when he was a puppy with numerous health issues. Dr. Kong truly cares about taking care of animals.