Searching for the best Bully breeders in the UK can be tedious because not everyone can be trusted with this dog breed. Pitbulls or Bully dogs have special and unique needs, and it is essential to choose breeders who focus on the early socialization of Bully puppies to make them compatible and affectionate.
Despite the negative stigma, Bully dog breeds are not generally aggressive and don't bite people for fun. Contrary to popular belief, Bullies are confident and happy in nature with a gentle and loving approach toward their family. If given a loving home environment and early training, they can become suitable pets for homes with both children and adults.
Many people want to own a Bully breed like an American Bully, Bullmastiff, or French Bulldog because they are protective and loyal, which means they will defend you till their last breath. They are outgoing and amiable and almost always want to please their owners.
This breed is relatively low-maintenance because Bully dogs don't require a lot of grooming. However, they do need regular training and long exercise hours to stay healthy and happy.
To help you with the research process, we've shortlisted some of the best and most reliable breeders of Bully dogs in the UK. Let's have a look:
Before scrolling down this list of Bully breeders in the UK, check out these other recommendations from our team at We Love Doodles: Best Mastiff Breeders in the UK and Best German Shepherd Breeders in the UK.
1. Bully Elite
Bully Elite is the first on our list of breeders with Bully dogs for sale in the UK. This family-run Manchester kennel specializes in breeding, raising, and training extra-large American Bullies.
The breeders understand the importance of early socialization for these puppies; hence, all their dogs and puppies live in their family home with three children of different ages. Moreover, Bully Elite dogs get exposure to the outdoors, so they can exercise and play well.
They learn to integrate into family life and desensitize to everyday noises and activities from a young age. The breeders focus on the temperament and health of the dogs before anything else and breed to produce top-quality puppies.
The breeding process starts after thorough temperament assessments and health checkups of the parents by registered veterinarians. All the puppies are born and reared inside the home to ensure safety and hygiene.
When the puppies are old enough, they are socialized in the house. They're exposed to household noises, strangers, other pets, children, and other everyday stimuli, all to get used to the hubbub of daily life. They also receive preliminary obedience training and learn basic commands, so they are easier to manage as they grow older.
Bully Elite usually has only two or three liters every year. Having fewer litters indicates that they breed with consideration for their dogs' health and are not run-on mill breeders.
They have six to seven male and female dogs who are goofy, strong, and energetic family pets. They breed according to the timing that suits the dogs best. All their dogs are highly driven and demonstrate an even temperament. In addition, they are very caring and have super solid nerves. Puppies from these dogs inherit these positive characteristics from their parents.
If you're interested in getting a puppy from them, visit their website to see upcoming litters. If you want to secure a puppy, you will be asked to pay a deposit of £500. You'll pay the rest when you go to collect your puppy once it reaches eight weeks of age. Their first-pick puppy, male or female, costs around 7k, while the fourth-pick costs 4k to 3k.
Bully Elite Details:
2. Big Bully UK
Next on the list of Bully breeders in the UK is Big Bully UK from Milton Keynes. They have been producing XL Bullies for years and have a prospering secondary business of dog supplements for Bully breeds. Customers widely trust them all over the country, and their clients have always had positive things to say about both their dogs and supplements. That's what makes them one of the best Bully kennels in the world.
Big Bully UK not only gives their dogs the best-quality diet but also breeds them according to high standards to raise the best-quality Bully puppies. They specialize in XL American Bullies and put a lot of effort into the selective breeding of their registered, healthy, and up-to-the-mark dogs.
They claim that their breeding program focuses on temperament and health. As a result, they have dogs suitable for family settings and others that are great for foundation stock. The best thing about their dogs and puppies is that they are well functioning, well structured, healthy, and energetic.
The dogs are socialized and trained early; kids of all ages get involved in bathing puppies and bottle-feeding them. These kids also help the mother dogs feed their puppies and choose names for them.
They currently have two litters available in different pairs. One of them has a starting price of £3000 while the other costs around £4000 or more. All of their puppies come microchipped and vaccinated. They are ABKC registered and receive a health checkup from a veterinarian. Big Bully UK does not crop dogs' ears to satisfy customers' cosmetic desires.
If you're interested in buying a puppy from them, you can contact them via WhatsApp or email to learn more about the application process.
Big Bully UK Details:
3. XVBB – XV Bossy Bullies
We can't talk about top-quality Bullies for sale in the UK and not mention XV Bossy Bullies from Preston. They are well known by dog lovers worldwide for breeding and raising high-quality Bulldogs.
XVBB – XV Bossy Bullies emphasizes ethical breeding and cares about their dogs' welfare; keeping them healthy and happy ensures top-quality puppies. Furthermore, they prioritize selective breeding to produce desirable offspring for their physical attributes and excellent temperaments.
The breeders at Bossy Bullies select their dogs for breeding after considering their bloodlines, health and genetics. This helps maintain the litter's quality and predict the puppies' traits and characteristics. They have gold-standard Bulldog bloodlines for the breeding program.
Moreover, the breeders conduct extensive research and analyze gene compatibility before deciding which dam and sire to mate. The experienced team at XVBB does all the research and helps achieve the best results from each breeding.
Their XL American Bully and French Bulldogs are globally sought-after because of excellent muscle structure, even temperament, good looks, and reliable DNA. Hours of research and effort go into each pairing, and they raise their dogs with the ultimate level of love and care. With years of experience behind them, they are one of the best XL Bully kennels out there.
Additionally, all dogs and puppies undergo health tests and screenings with professional veterinarians. The breeders deliver their dogs worldwide and have a long list of applicants during the year. XVBB guarantees the quality of its puppies. They temperament assess all their dogs to ensure they are calm, playful, affectionate, and obedient.
Because they're one of the top XL Bully breeders in the UK, they have a detailed application process. If interested, you can fill out an application form on their website and wait for a call within three days.
The initial deposit for all dogs is £1000, and the full price of each dog varies from £2000 to £6000. This covers all of their current vaccinations, microchipping, a health check by a certified veterinarian, and a flea and deworming treatment. Then, you can take your furry friend home with a complete health and DNA report.
XVBB – XV Bossy Bullies Details:
4. Lions Lair Kennels
Note: We can no longer recommend this breeder as they have shut down.
Last on the list of the best Bully breeders in the UK is Lion Lair Kennels, based in Coventry. It made it into our list of honest and reliable breeders because this is a family-run kennel, and they breed for family pets and working dogs. Their puppies are perfect in structure and have excellent looks and high-driven, energetic personalities.
The primary goal of Lions Lair is to breed puppies that are suitable for a family setting and live a long and healthy life in a good home. Therefore, they put a lot of time and effort into breeding top-quality XL Bullies and pocket Bullies.
Their dogs are cuddly and energetic beings who enjoy family time and the company of kids. Only dogs with 100% clean and verified purebred bloodlines are utilized for breeding at this kennel.
The dogs at this kennel live like family members and get along well with people and pets. Their appearance speaks for their excellent quality. They are available in many different colors, each litter is carefully planned, and the dogs' availability and needs are kept in mind before breeding.
Lions Lair Kennels' ethical outlook makes them one of the most reliable Bully breeders in the UK.
The male dogs are in such good health that they are also booked as studs by other breeders. However, all of them are vet-checked, and the studs are only lent if they pass the health screening.
You can bring your puppy home with their microchip, complete vet examination, and initial vaccinations. Contact them on their website to learn more about the application process and fee.
Lions Lair Kennels Details:
FAQs
Can You Buy an American Bully in the UK?
Yes, you can purchase an American Bully in the UK. It's best to find a reputable breeder like those listed above to find a Bully with good lineage and temperament.
How Much Does an American Bully Cost in the UK?
The price of an American Bully varies in the UK. Expect to pay between £1000 and £7000 for this sought-after breed.
Are American XL Bullies Legal in the UK?
Yes, American XL Bullies are legal to own in the UK. In the UK, it's illegal to own four dog breeds: Pit Bull Terriers, Dogo Argentinos, Fila Brasileiros, and Japanese Tosas. Despite Pit Bull Terriers being on the list, American Bullies are not currently banned.
Conclusion For "Best Bully Breeders in the UK"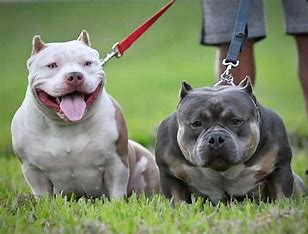 It is important to do comprehensive research to find the best Bully breeders in the UK. Learn as much about the breeders as possible by visiting their website, checking their social presence, reading testimonials, and contacting them via email or phone.
Don't hesitate to ask any relevant questions that come to your mind to make sure you're dealing with an honest and knowledgeable person who truly understands the uniqueness of this breed.
We hope you find a perfect Bully puppy from the list of breeders mentioned above. Remember that Bully breeds might be easy to maintain, but overall they're costly and require a lot of expensive vet bills. However, they will always be a source of ultimate joy in your life.
For more guides similar to this list of Bully breeders in the UK, check out these guides:
Before you bring home a Bully from a breeder in the UK, you can learn more about the breed by watching "12 Things Only American Bully Dog Owners Understand" below: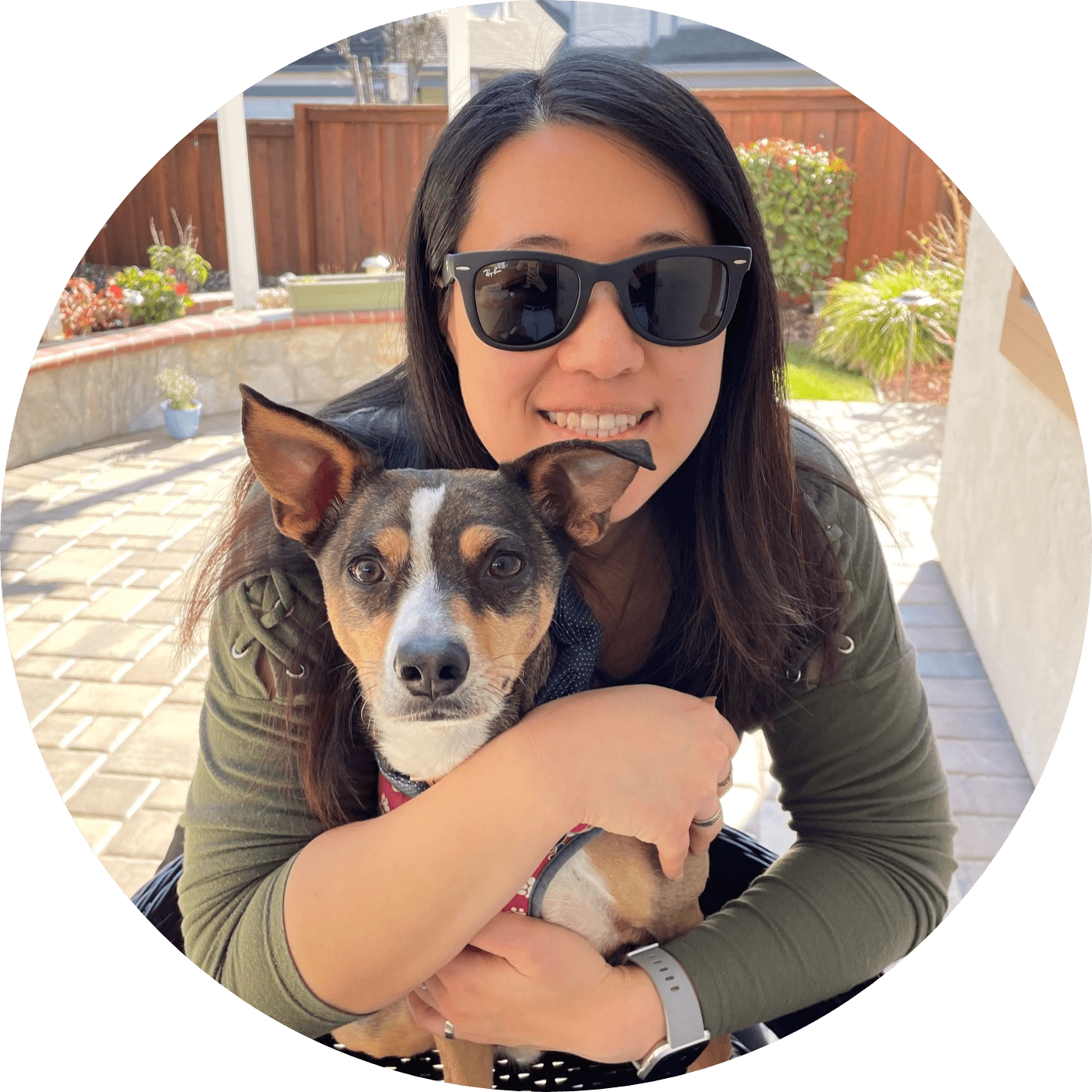 Dr. Sabrina Kong graduated from the Royal Veterinary College in England in 2016 and has been working at a small animal clinic in Northern California since then. She grew up in the Bay Area and got her bachelor's degree from Cal Poly San Luis Obispo. She also became a Certified Canine Rehabilitation Practitioner through a program at the University of Tennessee.
When she isn't in the clinic taking care of her four-legged patients, she enjoys traveling and trying new foods with her friends and her three-legged dog, Apollo. She adopted Apollo from her clinic when he was a puppy with numerous health issues. Dr. Kong truly cares about taking care of animals.