Are you looking for the best Bulldog breeders in the UK (United Kingdom)? You have come to the right place, as we have carefully analyzed and reviewed some of the best Bulldog breeders in the United Kingdom.
The Bulldog is one of the most popular dog breeds in the United Kingdom, and finding a breeder is easy. The immense popularity of this breed has brought up many Bulldog breeders in the United Kingdom.
There are various breeders in this field, and picking the ideal breeder is essential. Finding a Bulldog breeder in the United Kingdom is easy, but finding one with a great reputation, experience, and recognition can be daunting.
To help do your search for the best Bulldog breeders in the United Kingdom smoother and more productive, we have carefully researched and outlined some of the best options in the nation.
Before you scroll further down this list of Bulldog breeders in the United Kingdom, you can check out these other dog-related recommendations from our team at We Love Doodles: Best Dog Breeders in the United Kingdom and Best Goldendoodle Breeders in the United Kingdom.
Find a Bulldog Breeder Near Me in the United Kingdom
To ensure the right fit for a new pet, we go the extra mile to list only the most trusted and reputable breeders. Without further ado, here are some of the best places to buy this dog breed in the United Kingdom.
Bulldog Product Recommendations: Best LED Dog Collars and Best Shock Collars For Large Dogs.
1. LaRoyal Bulldogs
Right at the top of our list, we have LaRoyal Bulldogs – a highly dedicated Bulldog breeder with decades of experience in this field. The Bulldogs from this breeder are bred with respect, reared with knowledge, and raised as a family. This family has lived with Bulldogs for more than three decades.
During this time, they were introduced to the "show scene" and have never looked back. They have been fortunate to win over 25 CCs and awarded the highest of accolades with home-bred Bulldogs, including Best of Breed at Crufts 2013. Sara Lamont is the mastermind behind this great breeding program.
She has a lot of experience with Bulldogs, as she was first introduced to the breed at age six when her family acquired one. Nine years later, in 1997, Sara and her mother, Jackie, founded the "LaRoyal" affix.
Two years down the lane, Sara campaigned Ch Balfour Action Man of LaRoyal JW to 7 CCs and 5 RCCs at age 17.  She bred her first studbook winners two years later and started judging in 2004.
LaRoyal is a small and extremely select kennel. With a few decades of experience, Sara has learned the secrets of breeding healthy Bulldogs puppies. You can rely on this breeder for well-bred, home-raised, and well-socialized puppies.
She breeds for health and temperament, ensuring all breeding dogs are healthy and temperament tested before breeding. The dogs are tested for various health conditions associated with this breed to ensure your puppy does not suffer any congenital health condition down the lane.
All their puppies are sold primarily as companions and pets only. The family knows that raising and carefully placing Bulldog puppies into good homes is a huge responsibility they take seriously.
LaRoyal Bulldogs work with a waiting list, so you must make the initial deposit to get your name on the list. Join the waiting list to be the first to hear their puppy news and availability with the litter.
All the puppies from this breeder go home with the following:
A leaflet containing vital care information
Three generation pedigree
Diet sheet/feeding guide
Lifelong support and advice
Vet checked
Microchipped
Free pet insurance
Kennel club registration papers
LaRoyal Bulldogs Details
Address: Brighton
Website: LaRoyal Bulldogs
Phone Number: 0771-7575-329
Email Address: N/A
2. Buzz Bullz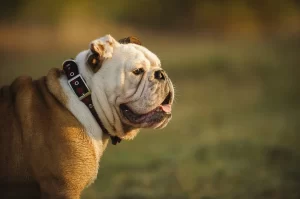 Buzz Bullz specializes in breeding and raising French and English Bulldog puppies. It is one of the United Kingdom's most loved Bulldog breeders because it has been in this field for years and has built many wonderful relationships with pet owners.
This breeding program is owned and managed by the Burrows family, and they pour everything they have into breeding and raising majestic and beautiful Bulldogs. The family comprises Charlotte, Leighton, and children – Shannia and Lucus.
They have been breeding and upbringing healthy and happy puppies for more than 12 years. You can greatly benefit from their years of experience when you buy a puppy from them. You will learn about this breed and how best to care for your new puppy.
This family provides lifetime support to all its customers, meaning you won't be alone on your puppy-raising journey. With more than a decade of experience, unwavering love, and devotion, this family aims to produce loving, healthy Bulldogs with exceptional traits and temperament.
In addition to producing the best Bulldog puppies, this breeder is dedicated to changing and enriching lives. They breed loyalty, companionship, and, ultimately, a bond that becomes unbreakable. Family is everything to them, and all their puppies and dogs are seen and treated as family members.
One unique thing about this family is that they cater to the needs of those looking for companion pets and fellow breeders. Whether you are looking for a family pet/companion or a fellow breeder looking for professional services, they've got you covered. All their puppies go home with GPS microchipping.
The family also takes health seriously, so they ensure all the sires and dams are healthy- and DNA tested to ensure they are safe and healthy for the process. Your new puppy will come home with a 12-month health advice and health guarantee to protect against genetic defects.
With close partnerships throughout the United Kingdom and within the United States, Leighton and Charlotte have created a thriving business and international brand that produces exceptionally high-quality Bulldog puppies filled with championship bloodlines and rich heritage. In less than two decades of breeding and raising puppies, this family has successfully produced 250 litters and 320 studs.
Buzz Bullz Details
3. Britishgold Bulldogs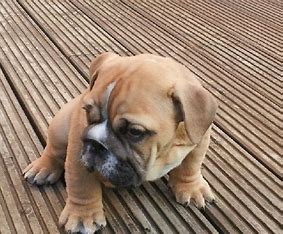 Britishgold Bulldogs is a small family breeding program located in the Midlands, Derby, Derbyshire, England. The breeding program is 100 percent licensed and recognized by most Bulldog and breeding associations in the United Kingdom.
In addition to being licensed, Bristishgold Bulldogs is insured, so rest assured you are dealing with a trusted and reliable breeder. Britishgold comes highly recommended because of its outstanding reputation as a reputable breeder. It is also recognized and in good standing with breeding organizations, like the Kennel Club.
The ultimate goal of this family is to produce quality, healthy, and happy British Bulldogs with the correct temperament in line with the breed standard. All their litter is carefully planned to produce the best quality Bulldogs possible. The process starts with choosing the best sires and dams for breeding.
They consider several factors when choosing their breeding dogs, including health, temperament, conformation, etc. The chosen dogs are health-tested for various health conditions to ensure they do not pass any genetic health issues to the puppies.
Britishgold is a member of The Long Bulldog Society, Yorkshire Bulldog Club, and The British Bulldog Club. This family's involvement in breeding is not business-oriented but birthed out of their love for this dog breed. They've had this dog breed for many years and are willing to teach their customers how best to raise their puppies.
Their dogs and puppies are first their pets and part of the family. All the puppies are brought up and socialized with young children. They also expose them to other pets and various environments and sights.
This breed's health and improvement are the family's number one priority. They do their possible best to breed according to the breed standard. Britishgold has Bulldog puppies all over the United Kingdom and worldwide.
They carefully plan every litter and ensure the puppies are fully vet-checked by a certified Bulldog vet. All puppies go home with a health contract from the Bulldog Breed Council.
The family recently started conducting HUU testing on their breeding dogs to ensure the puppies are not affected. In addition to being recognized by many breeding organizations, Britishgold is licensed by Derby City council.
Britishgold Bulldogs Details
4. Belleview
Bullyview is a licensed breeding program owned and managed by John and Mandy Young. John and Mandy are international show judges and Bulldog breeders with several years of experience.
Located in Essex, United Kingdom, this breeder has puppies and dogs all over the United Kingdom and the world. The couple has judged the Major Trophies at The Bull Terrier Club and the United State's major Silverwood Trophy.
As breeders, the Young family has bred and owned 21 champions, including the breed record holder. John and Mandy focus on their breeding program's three major things: health, temperament, and conformation.
They occasionally have Bulldog puppies available to approved homes in and around the United Kingdom. All their puppies are bred, raised in their family home, and treated as family members.
Since health and temperament are their top priorities, they ensure all the sires and dams in the program are tested for health and temperament. They also conduct DNA tests to ensure no congenital health condition is passed to the puppies.
All stud dogs are fully health tested and normal for kidneys, heart, and BAER. In addition to being born and raised in their family home, the puppies are socialized with children daily.
John and Mandy provide a lifetime of advice and help to all their customers. You can call or email them to ask questions or seek guidance. All puppies are properly vet-checked and up-to-date on vaccinations before leaving for their new families.
Your new puppy also has a one-year health guarantee to protect against genetic defects. They also housebreak the puppies to ensure a smooth and seamless transition to their homes.
Belleview Details
5. Neibull Bulldogs
Neibull Bulldogs also made it to our list of the best Bulldog breeders in the UK because of its high breeding standard and selective breeding program. Located in South Wales valley, this dog breeder specializes in breeding and raising English Bulldogs.
We love this breeder because they ensure their dogs are not only health-checked but also bred according to the breed standard. This prestigious breeding program is known for its excellent and overall high-quality puppies.
We highly recommend this breeder if you want a well-bred puppy with exceptional health and temperament. Neibull Bulldogs is proud of its gold, silver, and bronze certificates for exceptional bloodlines.
With several years of experience in this field, Neibull Bulldogs has built a model to create a breeding program with a 100 percent success rate. All their puppies and dogs are family members and are treated as such.
Whether you want a companion pet or a dog to display in "show rings," you can rely on this breeder. Thanks to their complete devotion and hard work, Neibull Bulldogs have puppies across South Wales and the United Kingdom.
They ensure all puppies are healthy, happy, and well-socialized before going home. The puppies are introduced to children, adults, and other pets to enable them to blend seamlessly into their new homes.
Besides English, this breeder also produces and raises French Bulldogs. They also use early neurological stimulation to raise the puppies, so your new family member will come home potty and crate trained.
In addition, all their dogs are registered with the Kennel Club, microchipped, vaccinated, and dewormed before going. Your puppy will come home with a health history to let you know the vaccines taken and where you need to continue.
Neibull Bulldogs Details
Conclusion For The "Best Bulldog Breeders in the United Kingdom"
Listed here are some of the best Bulldog breeders in the UK you can trust. We listed breeders that registered with some official clubs like DWKC and UKC. You can rely on them for quality, health-tested, and well-socialized Bulldog puppies. However, we recommend you interview or visit (when possible) the breeder before making your final verdict.
For more guides similar to this list of Bulldog breeders in the UK (United Kingdom), you can check out these other dog-related recommendations from our team:
Before you bring home a Bulldog companion from a breeder in the United Kingdom, you can learn more about this dog breed by watching the "Bulldog – Top 10 Facts" down below: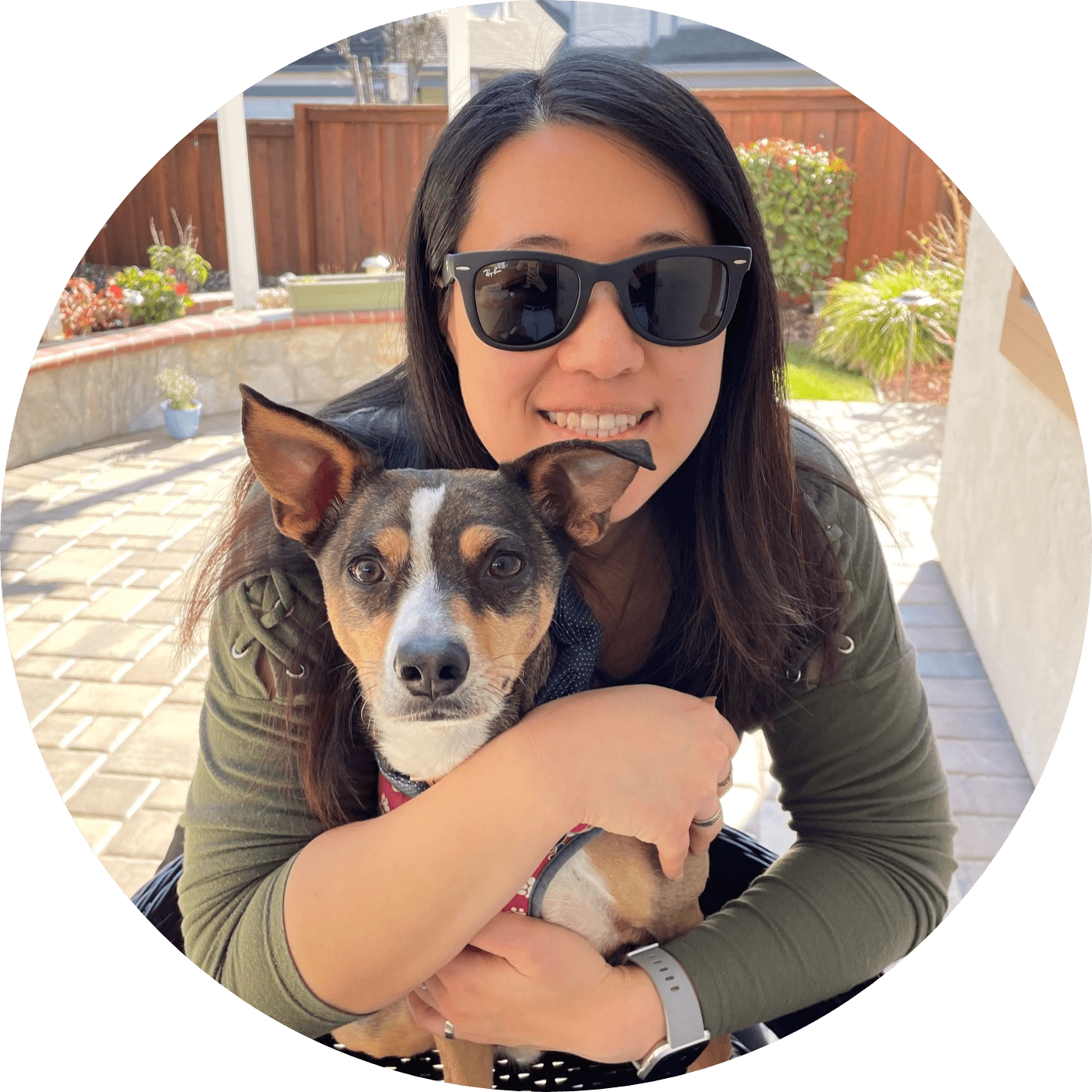 Dr. Sabrina Kong graduated from the Royal Veterinary College in England in 2016 and has been working at a small animal clinic in Northern California since then. She grew up in the Bay Area and got her bachelor's degree from Cal Poly San Luis Obispo. She also became a Certified Canine Rehabilitation Practitioner through a program at the University of Tennessee.
When she isn't in the clinic taking care of her four-legged patients, she enjoys traveling and trying new foods with her friends and her three-legged dog, Apollo. She adopted Apollo from her clinic when he was a puppy with numerous health issues. Dr. Kong truly cares about taking care of animals.