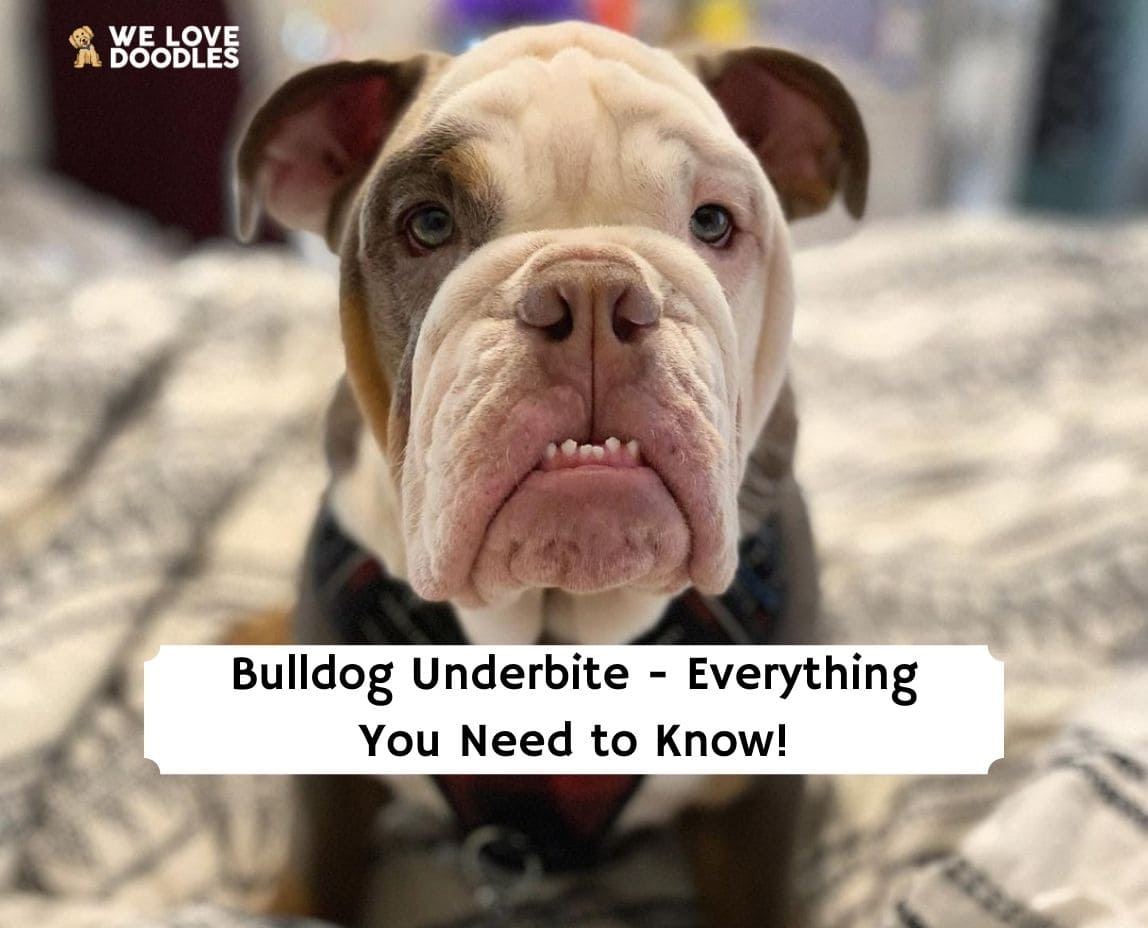 When we think of a Bulldog, the first thing we think of is its stout, strong body. Along with its sturdy build and wide-spaced stance, the Bulldog is well-known for its underbite.
But underbites come in different degrees. In many cases, your Bulldog's underbite won't be a problem. But if it's severe, it may need correction.
Other articles you would like: What is a Brindle Bulldog? and Best Blue French Bulldog Breeders.
What Is an Underbite?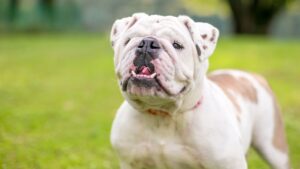 Just as you would see an underbite on a person, a dog with an underbite has its bottom row of teeth jutting out past its top. An underbite may be a malocclusion if it's severe and affects the dog's quality of life.
Malocclusion means that the dog's bite isn't positioned correctly, leading to discomfort, pain, and other problems.
What Causes Underbites in Bulldogs?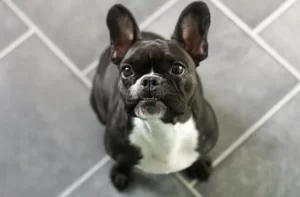 Underbites are a common genetic feature in Bulldogs. In fact, in some kinds of Bulldogs, a slight underbite is part of the breed standard.
While other dogs may have underbites with dental causes, Bulldog underbites have skeletal causes. That's because it's linked to the shape of its brachycephalic face and skull, as we discussed earlier.
Do All Bulldogs Have An Underbite?
Most Bulldogs tend to have underbites. Have you noticed how Bulldogs have pushed in or "smushed-in" faces? That's because their skulls are brachycephalic.
Your veterinarian will usually not worry about your pet's underbite if it's mild and doesn't interfere with the dog's quality of life.
Other Risks of the Brachycephalic Face
The brachycephalic face and jaw we see in Bulldogs can increase the risk of medical problems, like bone conditions. Breathing problems are also common in these dogs with their short-nosed facial structure.
English and French Bulldog Underbites
Two of the most popular Bulldog breeds are the English and French Bulldog. Unfortunately, both tend to have underbites.
French Bulldog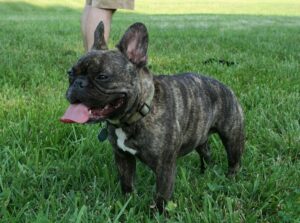 French Bulldogs always have an underbite, but we hope that our pets won't have severe malocclusion. This breed even includes an "undershot" jaw in its breed standard. Most French Bulldog underbites tend to be mild and don't require treatment.
However, if you have a French Bulldog with a severe underbite, ask your vet for advice.
English Bulldog
The English Bulldog breed standards call for an undershot jaw like the French Bulldog. While most of these dogs will have an underbite that is still considered normal, some English Bulldogs will end up with severe misalignment that needs treatment.
Dog Breeds With An Underbite
Several canine breeds tend to have underbites. As we touched on earlier, Bulldogs and other brachycephalic breeds generally have lower jaws that are longer than the upper jaws, which results in an underbite.
As long as the underbite isn't causing problems, it's considered normal in breeds where it's common. Some of these include:
English Bulldog
French Bulldog
Shih Tzu
Lhasa Apso
Pug
King Charles Spaniel
Pekingese
Boston Terrier
These breeds are much more likely to have underbites than others. But technically, almost any dog may have an underbite.
When Does an Underbite Need to be Corrected?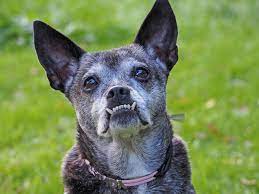 If your veterinarian deems your dog's underbite to be causing adverse effects, it will need to be corrected. Here are some of the potential consequences of leaving an underbite untreated.
Problems With Eating
An underbite malocclusion often causes eating problems. Your pooch may have malocclusion if you've noticed it having trouble chewing and even swallowing.
Signs of Pain and Discomfort
Have you tried to pet your dog's head and noticed he doesn't want anyone touching his face? This behavior could signal pain in the oral cavity and teeth.
Problems With Self-Grooming
Dogs use their teeth for some parts of their self-grooming. For example, they may nibble a bit at their fur or hair, getting out knots and getting rid of loose debris. A Bulldog with a severe underbite will have trouble getting this done.
Why Should a Severe Underbite Be Corrected?
An untreated underbite malocclusion can lead to pain and distress for your dog. As we've already discussed, it can also interfere with his ability to eat and swallow, which is a difficult situation.
Additionally, severe malocclusions may mean that your pet's cheeks, palate, and gums end up injured. The underbite may also damage the teeth themselves.
Correcting Underbite in Dogs
Let's find out how to correct underbite in dogs. First, your veterinarian must be the one to diagnose underbite malocclusion in your canine companion. Once that is done, he will have to refer your dog to a dental specialist.
This professional will do a more sophisticated assessment to determine if the underbite is severe enough to be considered malocclusion and need treatment.
Orthodontics for Dog Underbites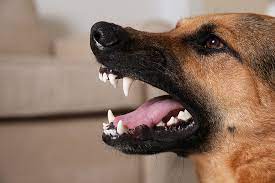 That's right. Dogs can get orthodontic treatment. For example, a dog with a problematic underbite may be a suitable candidate for canine braces. Other forms of treatment may include extraction and filing.
Braces for Dogs
Veterinary dentists generally reserve braces for dogs with malocclusion problems that cause pain and distress. However, putting braces on a dog and maintaining them is a tricky business.
Here are some things to keep in mind if your dog has to get braces:
Your DogMust Be Patient
Maintenance is one of the most challenging parts of having braces on dogs. It requires regular appointments for your veterinary dentist to make adjustments and carry out other necessary tasks.
As the pet owner, you'll have to carry out extra tasks. Clean your Bulldog's teeth and mouth fastidiously.
Age and Health Issues May Be Barriers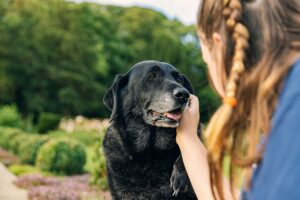 If your dog is older or has underlying health conditions, they probably cannot get braces. That is because they would have to go under anesthesia, which could be dangerous.
In general, young dogs are the best candidates for braces because it's safer for them to go under anesthetic, and complications are less likely.
The Cost of Dog Braces to Fix an Underbite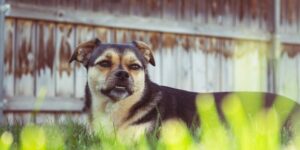 You'll only know how much it will cost to get braces for your dog after you have him examined by a veterinary dentist. This professional will give you an estimate. In general, braces for canines tend to range from $1500 to $4000.
Be ready for visits to the veterinary dentist once a week, or at least every two weeks, while your pet is wearing the braces. Your veterinary dentist will have the expertise to decide how long the braces will have to stay on.
However, the dental specialist will find that braces won't be suitable for your dog in many cases. Luckily, there are other tools and methods they provide to improve your pooch's quality of life.
Do Puppy Underbites Get Worse?
As these dogs generally have some degree of an underbite, your Bulldog puppy will probably already have an underbite when you bring him home. But can you expect that underbite to get worse over time?
Generally, you won't find your Bulldog puppy's underbite getting more severe as he gets older. Usually, it will stay the same as it was when he was young. However, if your Bulldog puppy has a severe underbite, there will be continuing adverse effects that could become cumulative and lead to lasting damage.
Can Your Puppy Grow Out of An Underbite?
No, there's no reason to think your Bulldog puppy will grow out of his underbite. However, if it's a severe underbite, your veterinary dentist may say that your pet needs dog braces. Braces are most viable when the dog is still young.
Factors that Determine Treatment
A canine dental specialist knows which factors to consider when deciding on the right course of treatment. These include:
Malocclusion type and severity
Age
General health
General Dental Health for Dogs
Every canine deserves good dental health, and it's even more important if he has an underbite or other malocclusion. If you have a Bulldog with an underbite, make sure to brush his teeth regularly, preferably daily, if possible. Only use toothpaste specifically formulated for dogs.
Some dog owners find it challenging to get their pooches to accept toothbrushing. If that's you, get some dog dental wipes. These are more effective than you might think in getting rid of plaque. If you're like many Bulldog owners, you'll alternate brushing with using these wipes.
Dental health chews and treats are extras that will help maintain the health of your Bulldog's teeth. While dental health is essential for any dog, it becomes especially vital when there's any kind of malocclusion.
Final Thoughts: Bulldog Underbite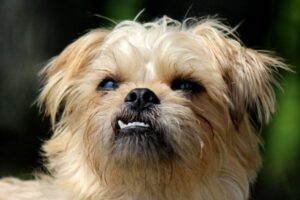 Every Bulldog lover knows this breed's propensity for an underbite. French Bulldog and English Bulldog owners usually won't have reason to worry unless the underbite is severe and is causing problems.
Are you worried about your Bulldog's underbite or noticing signs of pain and distress in your canine companion? If you have noticed any of the signs mentioned above, there is no harm in speaking with your vet. Contact your veterinarian and arrange to bring your four-legged friend in for an examination. Your vet will refer you to a veterinary dentist if necessary.
Other articles you would like:
Still curious about your Bulldog's underbite? Check out this video: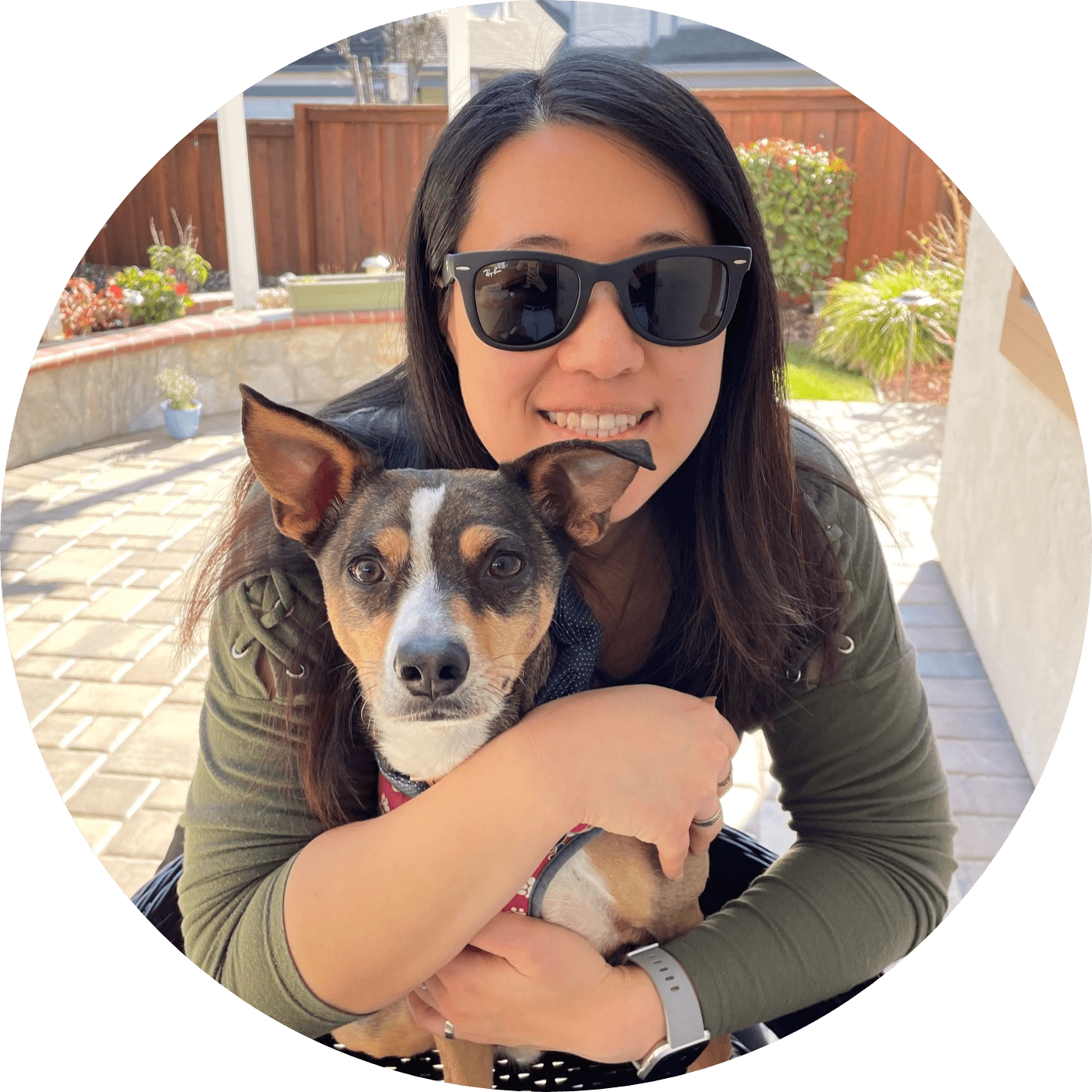 Dr. Sabrina Kong graduated from the Royal Veterinary College in England in 2016 and has been working at a small animal clinic in Northern California since then. She grew up in the Bay Area and got her bachelor's degree from Cal Poly San Luis Obispo. She also became a Certified Canine Rehabilitation Practitioner through a program at the University of Tennessee.
When she isn't in the clinic taking care of her four-legged patients, she enjoys traveling and trying new foods with her friends and her three-legged dog, Apollo. She adopted Apollo from her clinic when he was a puppy with numerous health issues. Dr. Kong truly cares about taking care of animals.