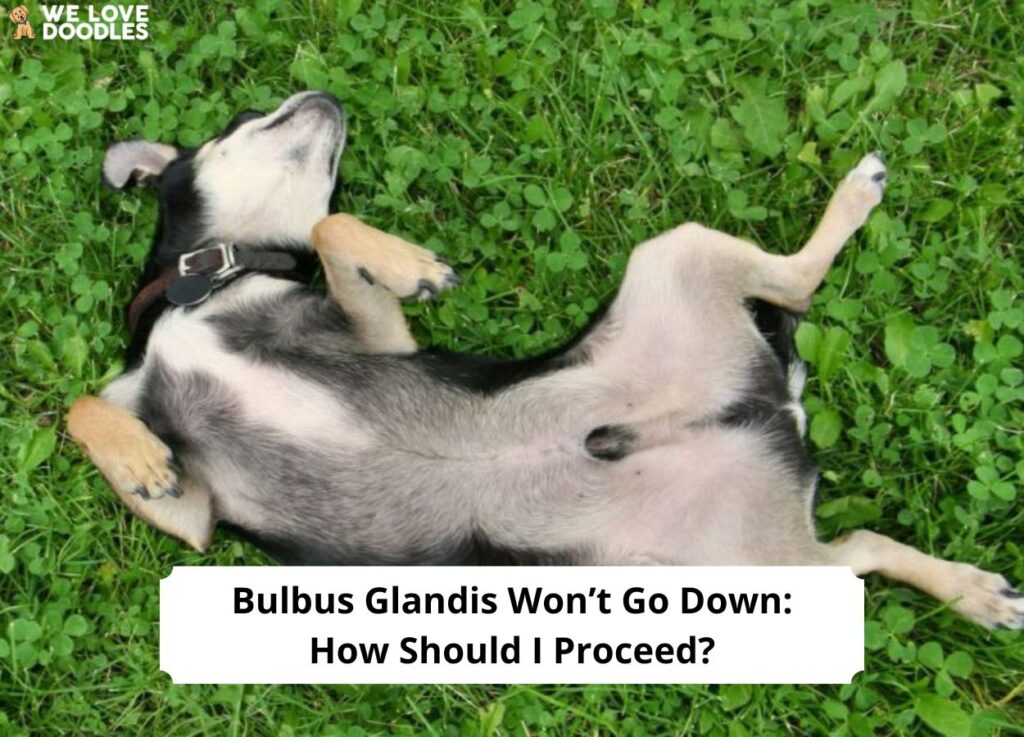 You're giving your dog a good old belly rub when you suddenly feel a strange lump of skin near the area around your pup's penis. You soon realize it is the bulbus glandis — and that it has swollen up for hours and won't go down.
So, what should you do if your dog's bulbus glandis won't go down? Well, the first step is to remain calm. Swollen bulbus glandis can be a sign of serious medical conditions such as an infection or even cancer, but it's important not to jump to conclusions until you have the facts.
After all, we're here to help you figure out what's going on with your pup! This article will explain the bulbus glandis, how to tell if it's swollen, and how to treat the condition.
Before you read this guide, "Bulbus Glandis Won't Go Down: How Should I Proceed," check out: What Is a Red Rocket in Dogs? (2023) and How to Get Dogs Unstuck Fast? Easy Solutions! (2023).
What Is Bulbus Glandis?
The bulbus glandis, also known as the 'bulb of the penis' or the 'bulbous penis gland,' is an erectile organ located at the base of a dog's penis. It's composed of two spongy masses of tissue that contain veins and arteries and can become engorged when aroused.
This structure is important for successful mating and achieving a full canine erection. When it swells up due to arousal, it helps keep the semen within the vagina after ejaculation has occurred.
The bulbus glandis also plays a role in helping with intromission by expanding slightly to allow the introduction of sperm into the female reproductive tract.
In addition to its physiological functions during mating, it may also be responsible for bonding between dogs during interactions such as licking or humping. It may also play a role in calming behavior by releasing oxytocin — a hormone associated with social bonding — into the bloodstream.
The bulbus glandis is highly sensitive and reacts to even slight stimulation or touch. Its size varies depending on breed size; very small breeds like Chihuahuas have smaller glands than larger breeds like German Shepherds.
When looking at your dog's bulbus glandis, you'll notice that it looks like a small balloon that surrounds part of its urethra. It's usually small when flaccid but will expand significantly when stimulated. This swelling often happens during playtime or when your pup sniffs something interesting.
Is Bulbus Glandis Normal?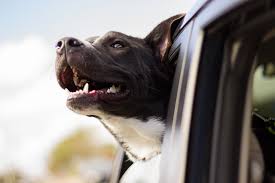 The bulbus glandis is a normal part of canine anatomy, and it's located near the bottom of the dog's penis. It acts as an anchor point for the penis inside the female during mating. Although this gland is usually not visible, it can become swollen when aroused or if there is an underlying medical issue.
If you notice your dog's bulbus glandis swollen for days without any change, this could be cause for concern. You should consult with your veterinarian about possible medical issues or further testing.
Without treatment, complications such as urinary obstruction can occur if left untreated for too long. So, it's always best to get checked out if you notice anything unusual about your pup's bulbus glandis.
Why Is My Dog's Bulbus Glandis Always Swelling?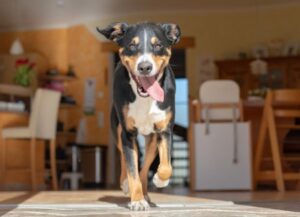 There are several possible reasons why your dog's bulbus glandis may always be swelling. Here are some of the most common causes:
1. Hormonal Imbalance
The most common cause of bulbus glandis refusing to go down is hormone-related, as the bulbus glandis swells when stimulated by hormones such as testosterone and estrogen. Additionally, it can swell due to other psychological changes caused by excitement, anxiety, or arousal.
Hormones play an important role in sexual behavior, so your dog's bulbus glandis may swell due to sexual arousal. It can also swell if they come into contact with another dog they are attracted to. In some cases, hormonal imbalances can also lead to a swollen bulbus glandis that won't go down.
2. Infections
Infections are also a potential cause of swollen bulbus glandis. Pets like dogs are prone to urinary tract infections and other bacterial or fungal infections, which can lead to a swollen bulbus glandis.
Bacteria or parasites can enter through the urethra, causing inflammation in this sensitive area as well as other symptoms such as difficulty urinating or pain during urination. Left untreated, this infection can spread throughout the body and cause more serious problems, such as organ infection or sepsis.
To determine whether an infection is the cause of swollen bulbus glandis, your vet may order a urine culture and other diagnostic tests. Treatment, in this case, usually consists of antibiotics or other medications to clear the infection.
3. Congenital Conditions
Dogs can have a congenital condition that affects the structure of their genitals and causes them to become easily agitated — leading to swelling of the bulbous gland that persists for days.
While this issue is rare, it should be considered if you notice your pup's bulbus glandis remains swollen for a long period despite attempting treatment with medications and dietary changes.
Congenital conditions can be simple or complex and may require medical intervention. Your veterinarian will be able to make an accurate diagnosis and determine the best course of action.
4. Cushing's Syndrome
Diseases like Cushing's syndrome — an overproduction of cortisol in the body — may also lead to swelling in this area since excessive levels of cortisol tend to increase blood flow to genital areas, causing them to become engorged with fluid or enlarge beyond what is normal for healthy dogs.
In extreme cases, tumors may need to be excised surgically if medical treatments fail to help reduce swelling in this sensitive area near your dog's hind end. If this is the case, it's important to speak with your vet about any risks associated with surgery.
5. Other Causes
Other causes of swollen bulbus glandis include:
Injuries (trauma) caused by external objects like sticks or rocks rubbing against it.
Tumors in this area (lumps).
Benign cysts (fluid-filled sacs).
Foreign bodies trapped in the urethra (such as stones).
Physical disorders like diabetes mellitus, which can affect blood flow throughout the body, including this sensitive area near the hind end of your dog's body.
The best course of action is to take your dog to a veterinarian as soon as possible so they can accurately diagnose the problem and recommend the appropriate treatment. If left untreated, bulbus glandis swelling can lead to serious health complications.
Overall, it is important for pet owners to recognize when there might be issues with their pup's bulbus glandis and take them seriously — especially if it continues swelling despite attempted treatments from veterinarians, including medications and dietary changes.
A prompt examination from professionals will help diagnose any underlying medical conditions quickly so that treatment plans can be put in place before complications arise.
How Long Does Bulbus Glandis Last?
Normally, the bulbus glandis will go down within 15 to 20 minutes of mating.
A swollen bulbus glandis is not always a sign that pregnancy has occurred; instead, it may indicate prolonged mating or an infection.
If your dog's bulbus glandis has been swollen for more than an hour, you should get them checked out by your veterinarian as soon as possible. Swelling for days is not normal and could be a sign of an infection or an underlying medical condition.
Does It Hurt When My Dog's Bulbus Glandis Is Swollen?
The bulbus glandis is a sensitive area, so when it swells, it can cause discomfort to your dog. While some swelling may not be painful, prolonged swelling can become painful and may interfere with your dog's ability to walk properly due to the pressure in the area.
If you notice any pain or difficulty walking, take your pup to the vet immediately. Your vet may recommend antibiotics, anti-inflammatories, or other medications depending on the underlying issue causing the bulbus glandis swelling.
Some signs that your dog is in pain due to bulbus glandis swelling include:
Whimpering
Licking the area excessively
Avoiding physical contact in that area
If your dog's bulbus glandis won't go down and it is exhibiting signs of pain, it is important to seek medical care right away. Your vet will be able to provide a diagnosis and treatment plan.
What Causes Dog Paraphimosis?
Paraphimosis can occur when the bulbus glandis remains swollen after mating, and the foreskin cannot be moved back over it. It most commonly occurs when your pup has been in a state of sexual arousal for an extended period of time due to prolonged or aggressive mating.
It can also happen if foreign objects such as sticks, rocks, or toys get stuck in the area, trapping the bulbus glandis and preventing it from going back down. In some cases, paraphimosis can also be caused by tumors, cysts, or foreign bodies blocking the foreskin from moving over the bulbus glandis.
Neurological disease, physical irregularities, or certain medications can also cause bulbus glandis swelling and paraphimosis.
Can Paraphimosis Heal Itself?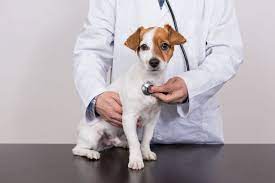 No, paraphimosis cannot heal itself. If left untreated, it can cause serious health complications and even death in some cases. Therefore, it is important to seek medical attention as soon as possible.
A veterinarian will be able to diagnose the issue and recommend a treatment plan. Treatment typically involves manually reducing the swelling or antibiotics to treat any infections that may be present.
In extreme cases, surgery may be needed if the bulbus glandis remains swollen for an extended period.
Frequently Asked Questions
How long does the bulbus glandis remain swollen?
During mating, a dog's bulbus glandis can stay swollen for up to 15 minutes.
Can I fix paraphimosis at home?
Your dog will need to see the vet if it has paraphimosis and the swelling won't go down.
How do you treat a dog's swollen bulbus glandis?
Your dog's veterinarian may use antibiotics or anti-inflammatory drugs to treat a swollen bulbus glandis.
Conclusion for "Bulbus Glandis Won't Go Down: How Should I Proceed"
If your dog's bulbus glandis won't go down, it is important to seek medical attention as soon as possible. Swelling for days can be a sign of an underlying medical condition or an infection that needs to be addressed before serious complications arise.
If you find this guide, "Bulbus Glandis Won't Go Down: How Should I Proceed," helpful, check out:
Learn more by watching "Dog Willy/Penis Stuck Out – How To Get Your Dogs Willy Back In – Dog Erection Won't Go Back In" down below:
Garrett loves animals and is a huge advocate for all Doodle dog breeds. He owns his own Goldendoodle named Kona. In addition, he volunteers at the Humane Society of Silicon Valley, where he fosters dogs and helps animals. Garrett enjoys writing about Doodles and believes that dogs can teach humans more about how to live than humans can teach a dog.
Why Trust We Love Doodles?
At We Love Doodles, we're a team of writers, veterinarians, and puppy trainers that love dogs. Our team of qualified experts researches and provides reliable information on a wide range of dog topics. Our reviews are based on customer feedback, hands-on testing, and in-depth analysis. We are fully transparent and honest to our community of dog owners and future owners.