If you have a female dog that develops swelling in her private areas, you probably wonder if something is wrong. It depends. Did the veterinarian spay your dog?  If not, your girl dog may be in heat. If the answer is yes, there may be a problem.
This article will explain possible causes of swelling in the private area of your female dog and when to speak with the veterinarian. You will learn about the parts of the female dog's genitals and how to recognize any abnormalities.
Other articles you would like: What Are The Black Spots Near My Dog's Privates?
Anatomy of the Female Dog Genitalia
Knowing the anatomy of a female dog's genitalia may help you identify an abnormality. The vulva includes the labia, two skin folds that connect above and below. Just inside the vulva is the vestibule, which leads to the vagina.
Swelling in Your Female Dog's Privates – Top Reasons
Your girl dog's private parts should be easy to find when inspecting the area. If you have to move the skin to see the vulva, something is wrong. You may notice some inflammation of her genitalia.
If you do not know what to expect, seeing swelling on your female dog's genitalia can be worrisome and even a little scary. Why is your female dog's private area swollen? There are several possibilities.
Your Female Dog is Looking for a Mate
For a non-spayed dog, the vulva changes in appearance. When a dog is in heat (estrus), the vulva becomes swollen. The time frame that the female dog is in heat varies from one to two weeks at a time.
Estrus Cycle
When your dog goes into estrus, her body produces extra estrogen, which applies pressure to the genitalia and leads to swelling.  During your dog's heat period, she needs special care.
If you let her around other dogs, she will likely become pregnant. Unless you want to breed her, she will probably need to stay inside while in heat.
After the estrus period ends, the vulva returns to its original state, and the bleeding stops. The cycle can occur every four to 12 months, a normal function of the dog's body.
For a pregnant dog, the vulva will become swollen. During labor, she will probably lick her genitals to move the birthing process along.
If you notice your female dog mating with another dog, do not try to separate them. The male canine locks into place and can't withdraw until ejaculation. Pulling the two apart can damage the genitalia of both dogs and make your female dog's vulva swollen.
Vaginal Hyperplasia
Vaginal Hyperplasia is not always serious but can block urination if it becomes severe. You might notice a swelling at the entrance of the vagina that feels dry upon palpation. The breeds it most commonly affects are German Shepherds, Airedale Terriers, Springer Spaniels, Labradors, Walker Hounds, Chesapeake Bay Retrievers, and American Pit Bull Terriers.
A veterinarian should assess your girl dog's private parts to confirm a diagnosis. When the vet resolves it, the chance of a recurrence is extremely high, and there is nothing you can do to prevent it. The most crucial thing you can do is keep the female dog's genitals clean.
Infection
Swelling can occur as a result of an infection, which can also cause redness around a female dog's private areas. Viral, bacterial, or yeast infections are common among female canines and can often resolve with antibiotics and probiotics.
Pyometra
During the estrus cycle, hormones subject the uterus to infection as your furry friend gets older. Non-spayed dogs are at risk for Pyometra, a secondary infection that is very serious and needs immediate attention. How does it form? E-coli from the dog's feces enters the uterus and causes an infection.
Leftover pus can stay within the womb and lead to other critical conditions, such as dehydration, sepsis, kidney failure, and possible death. If your female dog appears under the weather and you notice a discharge from the vagina, she needs to visit the vet.
Symptoms of Pyometra may include:
Weakness or collapsing
Swollen and tender abdomen
Lethargy or lack of energy
Decreased or lack of appetite
Vomiting
Excessive thirst or hunger
Bloody drainage or mucous from the vagina
Longer estrus cycle
Excessive licking of the vulva
Urethritis
If an infection enters the urinary tract it could lead to urethritis, an inflammation of the urethra. When this happens, the urethra becomes more narrow and makes urination painful and difficult for the dog. Although urethritis is more common in male dogs, females can have it, too, especially after a vaginal infection.
Symptoms to report may include blood in the urine, difficulty urinating, abdominal tenderness, lethargy, and excessive pacing, to name a few.
Check out for more: Why Is My Dog's Poop Grainy?
Vaginitis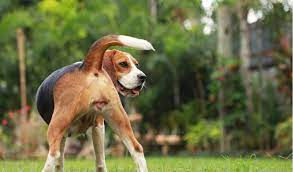 Vaginitis can make your dog's vulva swollen. It is the inflammation of the vagina and its surrounding areas. With vaginitis, the vagina is swollen and red and may include drainage. Spayed and unspayed dogs can experience this problem. Female dogs with vaginitis often appeal to male dogs.
How do you know if your dog has vaginitis? There are some classic signs to watch for, including:
Frequent or painful urination
Presence of pus, mucus, or blood
Excessive licking of the vaginal area
Redness around the dog's private areas
Scooting on the vaginal area
Attraction to male dogs
Your veterinarian should be aware of your dog exhibiting any of those symptoms. Urinary tract infections are the primary cause of vaginitis. Many other possible contributors to vaginitis include infection, deformed vagina, trauma, tumors, and other ailments.
Dog Vulvar Dermatitis
What can also make a dog's vulva swollen is vulvar dermatitis. The skin folds of the vulva swell up due to an infection from exposure to urine and other secretions. The dark, moist areas within the folds are prone to yeast formation. Swelling develops from that.
What are the signs to report? A foul odor or bloody urine may be an indication. She may have red irritation around her vulva, which might cause her to scoot her bottom across the floor.
If your dog has been urinating more often or appears to be having difficulty with urination, you should consult with your veterinarian. Another common symptom of dog vulvar dermatitis is frequent urinary tract infections.
Vaginal Neoplasia
Vaginal neoplasia is a tumor in the vagina. In most cases, the tumor is benign (non-cancerous). Some dogs may not show any symptoms, yet others may exhibit undesirable signs.
Common symptoms can include swelling, discharge, or the abrupt appearance of a mass protruding from the gonads. Additional signs you may notice are painful or frequent urination and difficulty with defecation.
If vaginal neoplasia causes your dog pain or distress, the veterinarian may elect to remove the tumor.
Ovarian Remnant Syndrome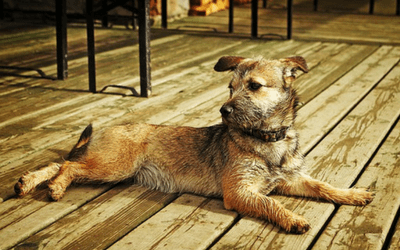 Ovarian Remnant Syndrome occurs when ovarian tissue remains inside the spayed dog. The leftover tissue may produce estrogen and let the body think it is in heat. The female dog may still seem attractive to the males.
Symptoms can appear soon after surgery or months later. One primary sign of Ovarian Remnant Syndrome is a swollen vulva with blood-tinged drainage. Other symptoms may include moodiness and the desire to mate.
An Allergic Reaction
Swelling can result from an allergic reaction. Some shampoos and other grooming agents can cause reactions. Your dog may be intolerant to certain foods. Other possible allergens could be outdoor sources, such as plants or insects.
Your veterinarian will probably prescribe a medication to relieve itching and irritation. If that does not fix the problem, you may need to switch to another type of soap or change her food.
Irritation from Grooming
If you pick your dog up from the groomer and notice swelling in the private areas, it could be a reaction to the clippers against the skin. Your groomer may have to adjust the setting on the razor.
Poor Hygiene
Your girl dog's private areas should stay clean. Personal hygiene is crucial to her health. You should keep her clean, especially around the perineal area (private area). If your dog is incontinent (loss of bladder or bowel function), urine and feces may collect around the vaginal area and lead to infection and swelling.
Conclusion for Why is My Female Dog's Private Area Swollen?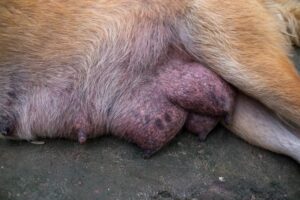 In most cases, swelling indicates an abnormality and warrants a visit to the vet. If you have an unspayed dog, she could be going through her estrus (heat) period and looking for a mate. If that is the case, keeping her indoors may be the best solution. Swelling is typical during the heat period.
It may only take a change in your canine friend's diet, grooming products, or an antibiotic to fix the problem. If you are unsure if the swelling in your girl dog's private parts is typical, ask the veterinarian. If the inflammation is severe, getting medical attention may save your dog's life.
You will also like:
Garrett loves animals and is a huge advocate for all Doodle dog breeds. He owns his own Goldendoodle named Kona. In addition, he volunteers at the Humane Society of Silicon Valley, where he fosters dogs and helps animals. Garrett enjoys writing about Doodles and believes that dogs can teach humans more about how to live than humans can teach a dog.
Why Trust We Love Doodles?
At We Love Doodles, we're a team of writers, veterinarians, and puppy trainers that love dogs. Our team of qualified experts researches and provides reliable information on a wide range of dog topics. Our reviews are based on customer feedback, hands-on testing, and in-depth analysis. We are fully transparent and honest to our community of dog owners and future owners.