Are slugs poisonous to dogs? Have you ever thought that a parasite that could pose a severe threat to your dog may be breeding in your garden? The weirdest, grossest, slimiest creature in existence — slugs.
So, are slugs poisonous to dogs? While running around, chasing, and digging, your furry friend might end up ingesting these evil little slugs, which could be dangerous for them.
They may fall seriously ill or even contract Lungworm because of slugs' parasite. So that one slimy slug can pose a severe threat to your dog. It is thus crucial that we understand what effect slugs can have on our dogs to protect them better.
Before scrolling down this guide "Are Slugs Poisonous to Dogs," check out these other dog questions: What Stores Are Dogs Alllowed In and Are Dogs Allowed in Home Depot?
Why Does My Dog Eat Slugs?
As fierce and loyal dogs are, they can be careless too. While happily sniffing around in the garden, they may end up drinking from the puddles or licking and even eating slugs.
This can happen by accident or sometimes intentionally. It is no secret that puppies use their mouths a lot, mainly to explore the world around them.
More Dog Questions: Can Dogs Take Mucinex and Can Dogs Eat Bratwurst?
What Is Lungworm?
Lungworm, scientifically known as Angiostrongtlus Vasorum, is a parasitic worm that has spread considerably in recent years. It can lead to significant health issues such as breathing and heart problems.
It can also cause hemorrhages that can occur in your dog's eyes, liver, spine, lungs, and intestine. The life cycle of a lungworm can be broken down as follows.
A slug eats the larvae from feces lying on the ground. Thus, becoming the carrier of the disease.
While playing around, your dog eats a slug or maybe licks the trail left behind. Even though it's rare, a dog may develop Lungworm through drinking water from a puddle or by playing with a toy that a slug has crawled over. Or by eating the feces of an infected dog.
The larva, once in your dog's gut, starts to grow and slowly crawls its way to your puppy's heart.
On reaching maturity, the larva will lay its eggs and cause an infestation in your puppy's body.
Eventually, when your dog excretes some worms and their eggs, it will leave behind more canines and other animals at risk of infection.
More Dog Questions: How Many Eggs Can a Dog Eat in a Day and Can Dogs Eat Pita Bread?
Signs Your Dog Has Lungworm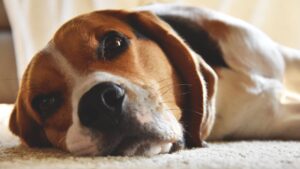 It is essential to understand that dogs often may not show any symptoms of being infected. Sometimes, they may even seem perfectly healthy. However, they are likely to show erratic behavior and act unusually.
Here are some signs to look out for in your dog for Lungworm:
Coughing
Anemia
Loss of appetite
Nosebleeds
Red eyes
Fatigue
Fits of vomiting
Diarrhea
Poor blood clotting
Weight loss
Other than that, if your dog seems depressed or lethargic recently, doesn't play around as much, and is reluctant to move about or exercise, don't ignore it as moodiness. You should consult a veterinarian as soon as possible.
More Dog Questions: Can Dogs Eat Strawberry Yogurt and Can Dogs Eat Pistachios?
What Should I Do If My Dog Ate a Slug?
It's important to know that not all slugs contain the lungworm parasite. However, if you live in an area where cases of Lungworm are more frequent, don't make any delay in treatment.
Take your pet to the veterinarian and discuss your concerns with them. Prevention is always better than cure, more so in this case. You can take your dog to the vet monthly for check-ups and keep up with their vaccinations to prevent it from ever getting infected.
More Dog Questions: What Should I Do If My Dog Ate a Deodorant?
Treatment for Lungworm in Dogs
There are different treatments available for Lungworm, so you do not need to worry. However, the key to quick recovery is for the illness to be diagnosed early.
The treatment doesn't necessarily include surgery. It can be cured just with the help of medicines too. Largely, these medicines will focus on reducing any pain and managing the symptoms.
More Dog Questions: What Should I Do If My Dog Ate a Balloon?
How to Stop Your Dog from Eating Slugs?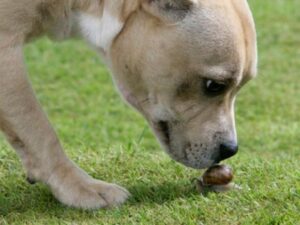 Keeping an eye on your dog throughout the day is impossible; you will leave your fur buddy alone for a few hours anyway. Even then, you can still protect your dog from munching on this evil, slimy creatures.
Keep your dog's essentials inside: During the night, keep your dog's food and water inside the house to prevent the slugs from contaminating it. If you leave the bowls out in the garden to air-dry, make sure that you wash them properly before your dog uses them. Make sure you regularly refresh the water your puppy drinks.
Keep an eye out for slugs: If your dog loves playing out in the garden, regularly scavenge the area for slugs. You can use non-toxic chemicals to put an end to this infestation.
Be responsible for your dog's feces: Clean your dog's poop properly. Another common way for Lungworm to spread is through your puppy's feces.
More Dog Questions: What Should I Do If My Dog Ate a Mouse?
Are All Slugs Poisonous to Dogs?
Slugs found in your garden are neither toxic nor poisonous. Their slime is also not the problem. However, if the slugs contain the lungworm parasite, they can be lethal.
More Dog Questions: Is Hydrogen Peroxide Safe For Dogs?
Are Sea Slugs Poisonous to Dogs?
Most sea slugs are not poisonous to dogs, but some breeds might be toxic. While the sea slugs commonly found in your area are seldom toxic, it's not worth taking a risk. Do not let your dog lick or eat a sea slug either way.
More Dog Questions: Can Dogs Eat Loquats?
Can Dogs Be Vaccinated Against Slugs?
There are numerous vaccinations accessible to shield a dog from Lungworm. However, because of the countless varieties of illnesses out there, the vaccine cannot protect your pet 100%.
Getting your dog vaccinated does not mean you can excuse yourself or be lazy about taking care of your dog. You still need to pay attention to what your pet is up to. Before getting your dog vaccinated, talk to your veterinarian about which types of Lungworm are more common.
This will ensure the protection of your puppy as much as possible. After that, it will be up to you to keep an eye on your dog and make sure that they are not putting anything in their mouth that they shouldn't.
Making Your House Slug-Proof and Away From Your Dog
If slug infestations are pretty common in your area, there are a few precautions that you can take to stop them from breeding. Beware of using slug tablets to keep them out because your dog might accidentally end up licking or eating these pellets.
This will be as catastrophic as eating a slug itself. The illness will catch on faster this time. Instead of laying down slug pellets out in the open, put them somewhere out of your dog's reach. If possible, sprinkle a natural slug deterrent to prevent the slugs from approaching or breeding in your house or garden.
Some of the essential household items that you can use to make such pellets include:
Table salt
Chopped mint, rosemary, or thyme
Crushed eggshells
Used coffee grounds
Conclusion For "Are Slugs Poisonous to Dogs"
Your pooch eating a slug is something that should not be taken lightly at all. As a responsible dog owner, you should always be prepared and immediately look for a veterinarian if things go downhill. It's better to be safe than sorry. Do not delay seeking a doctor's help as only a vet can help if your dog gets Lungworm.
And most of all, stay calm. Whatever you feel can be felt by your pets, so if you feel stressed, they can pick up on that and end up feeling the same way. Nonetheless, nothing good will come out of delaying your dog's treatment.
For more helpful content similar to "Are Slugs Poisonous to Dogs," you can check out:
You can learn more about this topic by watching "Slug and Snail Bait Poisoning in Dogs & Cats" down below: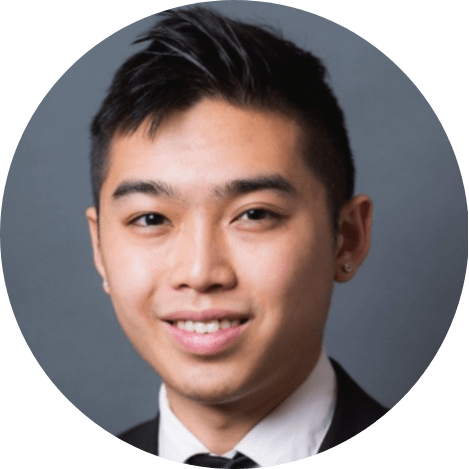 Andy is a full-time animal rescuer and owner of a toy doodle. When he's not saving dogs, Andy is one of our core writers and editors. He has been writing about dogs for over a decade. Andy joined our team because he believes that words are powerful tools that can change a dog's life for the better.
Why Trust We Love Doodles?
At We Love Doodles, we're a team of writers, veterinarians, and puppy trainers that love dogs. Our team of qualified experts researches and provides reliable information on a wide range of dog topics. Our reviews are based on customer feedback, hands-on testing, and in-depth analysis. We are fully transparent and honest to our community of dog owners and future owners.