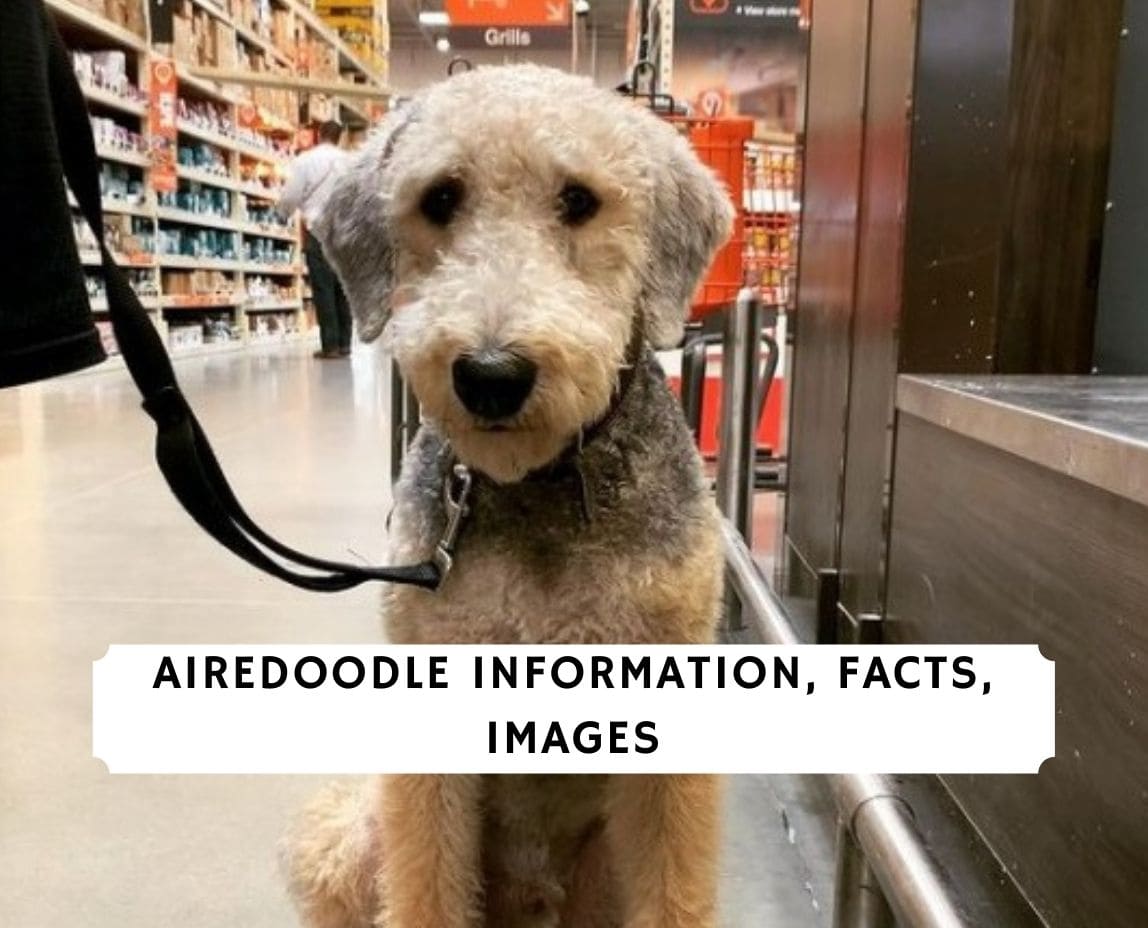 Before we introduce to you the Airedoodle, here's what you need to know. Since the 1980's Poodle mixes or Doodle dogs have become exceedingly popular. Currently, you will find over 40 kinds of Poodle mixes. This can put you in a fix about which loveable and paw-tastic option to pick from. While most dogs make lovely family pets, the Airedoodle will surely catch your eye. What's an Airedoodle?
This bundle of joy is a cross between an Airedale Terrier and a Standard Poodle. Popularly known as the Airedale Terrier Poodle mix, this hybrid inherits its loving, courageous nature from its parent breeds. Airedoodles are also known to be loyal, energetic, and affectionate. They work hard to bond with their pet parents. You will witness that they are easy-going with other dogs and even your family. Let's understand in detail about the Airedale Poodle mix.
Before scrolling down this Airedoodle dog breed guide, check out these Poodle mixes: Best Poodle Mixes and Best Hypoallergenic Dog Mixes.
Airedoodle Overview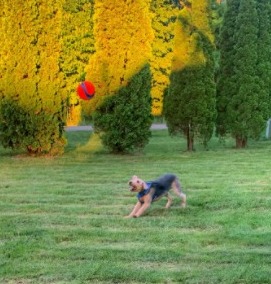 The Airedoodle grows to a maximum of 26 inches. These medium-sized dogs will be your best friend for at least 10 to 15 years. This unique hybrid can be seen in various colors like plain black, black, and brown, black and white, golden, plain white. So where can you find them? Well, since these designer dogs are on the rare side, you might be challenged when tracing an authentic breeder. You might also have to shell out a little more money to get this furball home. Airedoodle puppies start around $1,000, but that's little when compared to the joy of having them in your life.
History Of The Airedoodle
The Airedale Terrier Poodle mix does not have a rich legacy as it is relatively new in the American landscape. But the parent breeds of the Airedoodle, i.e., the Airedale Terrier and the Poodle, have been long favored as family companions. Originating in the mid-1800s, the Airedale happens to be a giant terrier breed. They hailed from the River Aire in England and were employed for hunting. During war times, this mighty dog would act as a messenger and guard. The Standard Poodle, most loved by the French, was bred for duck hunting. Highly intelligent and easily trainable, the Standard Poodle soon grew into other roles like truffle sniffing, circus dog, therapy and guide dogs, etc.
Related: Best Airedale Terrier Breeders in the United States.
Airedoodle Pedigree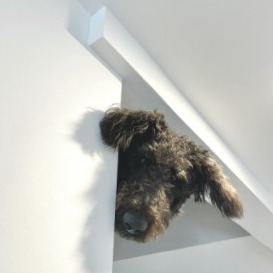 The Airedoodle is a crossbreed of the Standard Poodle and the Airedale Terrier. Sadly, their hybrid nature does not give them a place in the AKC. However, while the American Kennel Club might not officially recognize the designer hybrid, this should not stop you from making them a pet. These fellas will never fail to stun you with their eagerness and friendliness.
Temperament
The Airedale Poodle mix is an ideal family pet for its guarding and watchdog abilities. In addition, you will notice that they are highly energetic and will pick up your cues quickly. These cute doggies mingle easily with your family and other pets in the neighborhood. The Airedoodle is loyal and puts effort into being one with the family. Their adaptability makes the training process enjoyable. As a pet parent, you will have a fantastic time bonding with these bundles of energy. The dog connects to your emotions, and early socialization can help them learn to interact with people.
Care and Maintenance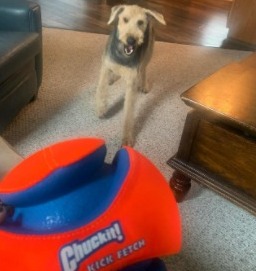 The Airedoodle's coat is medium long and is quite curly and dense. Since it's a hybrid, their shedding traits will either be inherited from a Poodle (no shedding) or an Airedale Terrier (sheds).
Don't be surprised if you find a light sprinkling of fur on your sofa. Here are the basic things you need to do to keep your cuddle buddy in the best of health.
Essential maintenance should include trimming, shaping, brushing, ear cleaning, and shampooing.
Your pet should have its canines cleaned regularly to maintain dental health.
Nails should be trimmed when necessary. Usually, nail trimming is required when you hear a clicking sound while your pet moves on the floor.
If you find it difficult to trim your four-legged friend, take them to a groomer.
The Airedoodle should be trained from a tender age. Through obedience classes and training, they will respond to commands effectively. Further, behavior training will encourage your perfect buddy to behave to the best of their abilities.
Related: How Long Does Dog Grooming Take and Best Dog Grooming Kit.
What Activities do the Airedale Poodle Mix Require?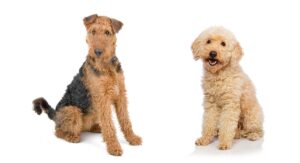 The Airedoodle very obviously resembles their parent breeds in the energy levels and behavior patterns. Your furry friend demands an adequate amount of physical activity for a good physique. They also require mental stimulation to keep up their emotional health.
Physical exercise can include a long walk, hike, or jog daily.
For mentally stimulating your Airedoodle, you can incorporate tracing exercises, hunting, guarding. Other activities can be competitive obedience and engaging your dog in some police work.
Your home should have a fenced-in yard for your pet to exercise daily, apart from the training and walks.
Recommendations: Best Dog Playpen For Hardwood Floors and Best Weighted Vest For Dogs.
Food and Diet for an Airedale Terrier Poodle Mix
The Airedoodle is a significant and high-spirited dog. Therefore, they need a good amount of quality dry food for sustenance. While most brands are available in a regular pet store, don't just grab any packet from the shelf. Consult your vet about your Airedoodle's requirements and what suits them best. Avoid the temptation of feeding your Airedoodle human food. According to experts, your Airedoodle should be provided 2½ and 3 cups of food, broken down into two meals per day. Remember to check the protein source on the label of your dog food. For the better health of your pet, refrain from foods that contain by-products. They may be cheaper but aren't the most healthy option.
Dog Food Recommendations: Best Air-Dried Dog Food and Redford Naturals Dog Food Review.
Common Health Problems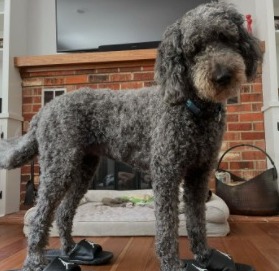 In most situations, hybrids do not carry the health issues of their parent breeds. However, you must research the medical history of the parent breeds. This will give you an idea of what to expect and what steps you can take early to ensure your furball lives a long, healthy life. For example, the Airedoodle can inherit health issues such as hip dysplasia, gastric torsion (or bloat), cataract, obesity, etc.  They can also get dermatitis due to their hairy coat. Dermatitis can cause them to lick themselves constantly, which, if left untreated, can worsen. All you need to do is bathe and brush your dog regularly.
Training Your Airedoodle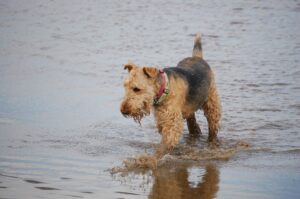 The Airedoodle possesses remarkable intelligence. They aim to impress their owner, which makes the training process relatively easy. This hybrid loves human interaction and is quick to pick up all obedience commands. Since the dog is physically strong, you will need both socialization and behavioral training to achieve the best results. Your intelligent furball will perform well in both physically and mentally challenging activities. These include tasks in competitive obedience, guarding, hunting, etc.
Recommendations: How to Use an E-Collar to Train Your Dog.
What Can You Teach Your Airedoodle?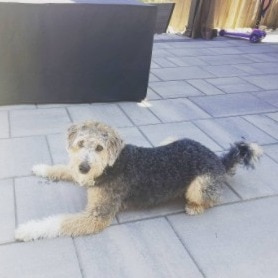 Start the training by teaching your Airedoodle puppy to be alone. Gradually increase the hours of keeping your puppy in their own company. This is important as most Poodle hybrids can become destructive if left unattended. If you travel a lot, invest in a sitter service or doggy daycare. Next, teach the Airedale Poodle mix tricks and techniques to sharpen their intelligence and playful nature. While rolling over, shaking paws, playing dead is neat, your Airedoodle probably has the intelligence to learn something more fantastic, like riding a skateboard.
Remember to never rush into anything as you might intimidate your pup with the sound and wheels of the board. If your loving furball isn't for acrobatics, try brain teasers and puzzles like the Odin Puzzle, Treat Maze, Spinner Puzzle, Stickball, etc. These games will mentally stimulate your pet and provide them with efficient brain exercise. Further, they will keep the Airedoodle occupied and prevent them from indulging in any destructive activities.
Tips For Training An Airedoodle Dog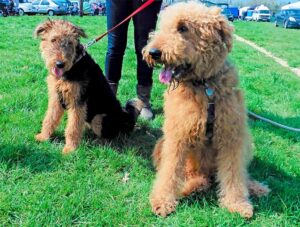 1. Find Effective Ways To Help Your Airedoodle Burn Off Excess Energy
This Airedale Terrier Poodle mix is an active hybrid. Take your dog for long walk sessions or increase their playtime gradually. This will prevent them from behaving in a hyperactive or aggressive manner. Further, regular training will make them obedient and compliant.
2. Make Use Of Positive Reinforcement Techniques To Train Your Dog
Training your Airedoodle dog is not a cumbersome task. They are obedient dogs who deserve a pat on their heads. You can make the process even more enjoyable by placing rewards in the form of food, walks, or toys. This will motivate your four-legged friend to be extra focused during the training.
3. Start The Training At An Early Stage
Inculcate dedication to the training process at an early stage of your pup's life. You can start with simple instructions and slowly proceed to more challenging commands. It is easier to train a pet when young and pick up the good behavior patterns. Training an adult dog is an arduous task since habits are challenging to rectify.
4. Keep Your Calm And Be Patient During The Training
Airedoodles are a sensitive breed. They can easily recognize and connect to the emotions of their owner. As a pet trainer, you have to be calm and exhibit faith in their abilities. Your dog will reciprocate the same energy. If you show signs of aggression, anger, or impatience during the training, your dog may disobey you or, worse, become aggressive.
5. Potty Training An Airedoodle Puppy
While physical and mental training is essential, you must also potty train your puppy as soon as you adopt it. The earlier they are trained, the better it works out for you. The hybrid will quickly adopt all the etiquettes and clean habits. All you have to do is be patient and cooperate with the dog. Just like a human infant, your dog will put you in messy situations as well. Avoid punishing these little ones, as harsh training methods can only make matters worse. It also affects the mental health of your pup.
Here is what you can follow:
Watch out for signals. Your dog might try to tell you through subtle actions that they require a potty walk.
Your pup's bathroom breaks will change with age. Speak with your pet about how long and how often if you're a first-time pet parent.
Secure a fixed area for your dog to eliminate or defecate.
Remember to shower praises when your dog does a clean job.
Pros And Cons Of Owning An Airedoodle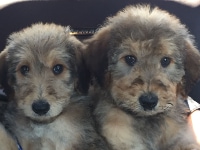 Pros
Airedoodle dogs display friendly, energetic, and dynamic behavior.
They take a keen interest in outdoor activities like walks, agility training, or tracking.
They bond well with other pets and are ideal for kids when brought up together.
Airedoodles do not bark a lot in comparison to other breeds.
Cons
Airedoodle grooming can be a tiresome and challenging process.
While your furball should be trained to spend time alone, you cannot leave them on their own for long durations. They may end up getting hurt or into trouble.
Airedoodle requires ample space to remain healthy.
They are sensitive and within no time recognize your mood. This, in turn, affects how they behave with you.
Puppies of Airedale Poodle mix are rare to find and can also be expensive.
Helpful Guide: How to Get Your Dog to Respect You.
Conclusion For "Airedoodle Information, Facts, Images"
The Airedoodle is a beautiful and vibrant dog. The hybrid is rare, even more so because of its easy-going and goofy yet alert nature. If you are looking for a family dog that is the epitome of devotion, Airedoodle is the right choice. They will quickly get along with other pets and love human companionship. You have to be careful in the adoption process, though. The best way to bring a healthy puppy home is through a reputable breeder.
This will ensure that all the health checkups are carried out before the parent dogs are bred, reducing the chances of genetic diseases in your pet. Reaching out to a reputable breeder also means you can get a pet as per your needs. For instance, you can express an interest in a second-generation Airedoodle if allergies are a concern. So what are you waiting for? It's time you bring home a gorgeous fluffy mate. Your Airedoodle is bound to make your life so much more meaningful.
To learn more about dogs, you can check out our other guides:
Learn more about the Airedoodle breed by watching "Airedoodle Size and Weight – Temperament and Behavior" from The Zoological World down below: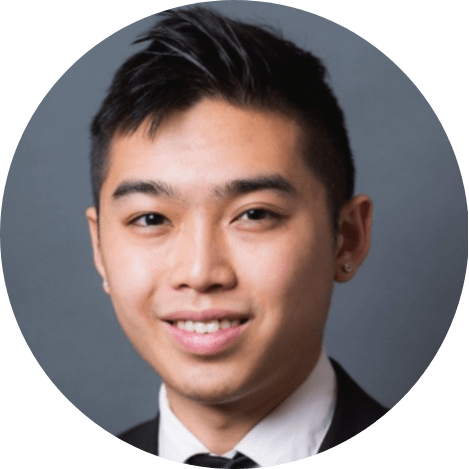 Andy is a full-time animal rescuer and owner of a toy doodle. When he's not saving dogs, Andy is one of our core writers and editors. He has been writing about dogs for over a decade. Andy joined our team because he believes that words are powerful tools that can change a dog's life for the better.
Why Trust We Love Doodles?
At We Love Doodles, we're a team of writers, veterinarians, and puppy trainers that love dogs. Our team of qualified experts researches and provides reliable information on a wide range of dog topics. Our reviews are based on customer feedback, hands-on testing, and in-depth analysis. We are fully transparent and honest to our community of dog owners and future owners.