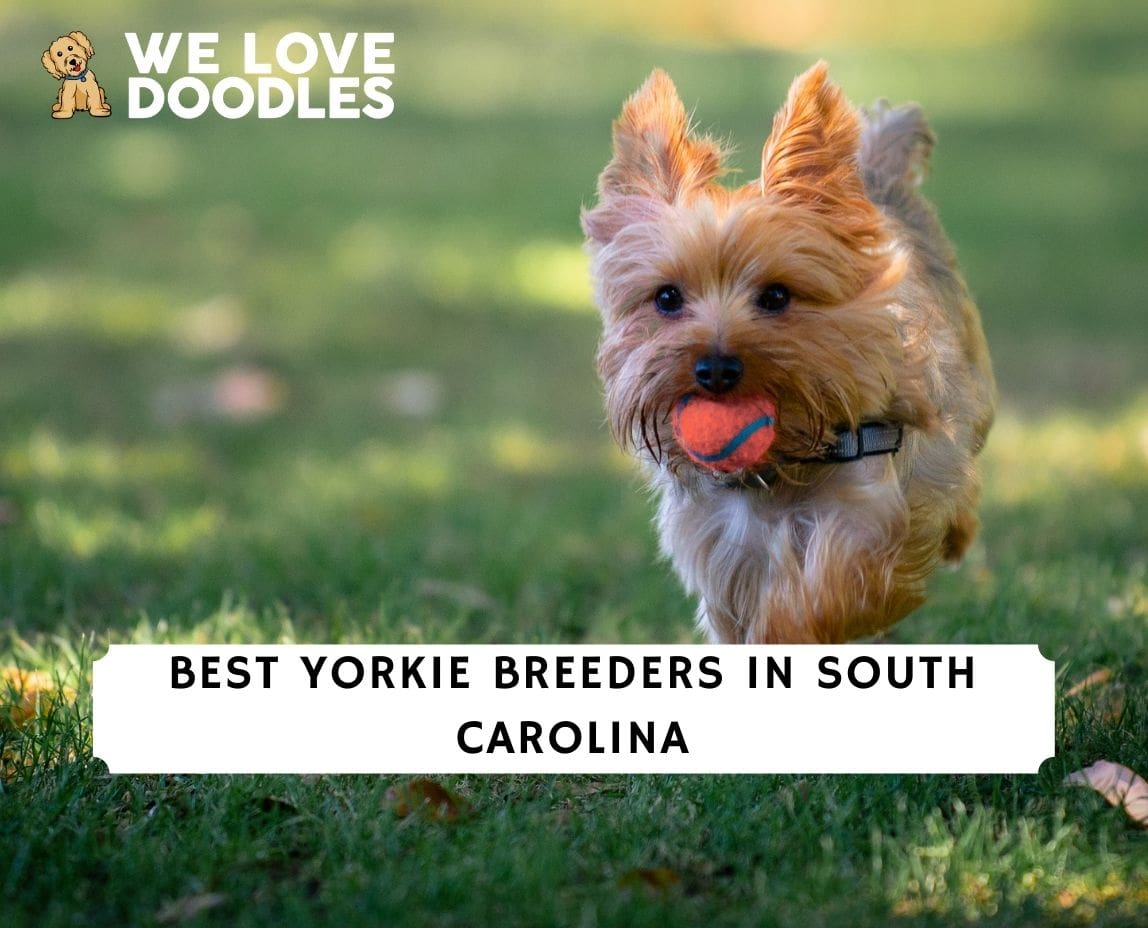 Here's what you need to know if you're searching for Yorkie breeders in South Carolina. Dogs are amazing. Their joyful nature and playful attitude make them more than worthy life companions. If you're currently residing in South Carolina and are looking for a Yorkie dog breeder, you've come to the right place.
We know how challenging it can be to find a genuine breeder. So, we aim to help you in this mission to bring your new best friend home. We'll also cover all the things you should look for in a breeder and some fun facts about Yorkies. Are you getting excited about the ride? Read ahead to find out the best Yorkie breeders near you in South Carolina.
Before scrolling down this list of Yorkie breeders in South Carolina, you can check out these other recommendations from our team at We Love Doodles: Best Great Dane Breeders in South Carolina and Best Doberman Breeders in South Carolina.
Yorkie Puppies For Sale in South Carolina
We've put in the time and conducted in-depth research on your behalf to bring you these top-notch breeders. They're highly rated, and all boast positive reviews. We'll also provide you with the breeder's contact details so that it's more convenient to get in touch.
Yorkie Product Recommendations: Best Dog Bowls Made in the United States and Best Puppy Flea Shampoos For Dogs.
1. PuppySpot's Yorkies For South Carolina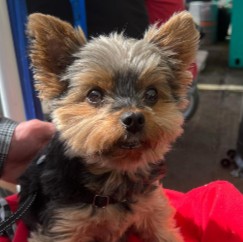 Since you're searching for Yorkie breeders in South Carolina, we recommend checking out PuppySpot's online platform. PuppySpot is a reputable marketplace where you can browse and search for available Yorkie puppies from the comfort of your home in South Carolina.
You should keep in mind that all Yorkie breeders must go through a strict screening process, so you can rest assured knowing that your companion will be safely shipped to your home in South Carolina. Before you continue on your journey for a Yorkie puppy for sale in South Carolina, check out the link to the marketplace below.
PuppySpot Details
2. Southern Yorkies
Southern Yorkies is a breeder that focuses on treating each dog and puppy with love and compassion. They love to get detailed information on the owners before handing over any puppies. This ensures that the puppy and the owners are the right matches.
In addition to their vetting procedure for owners, they also microchip any sold puppy. It helps the owners get their puppies back if they get lost, so you never have to worry about losing your best friend. The puppies are also encouraged to socialize from a young age.
They're trained with DVDs and brought up in a loving environment. At the time of sale, the breeder provides all the health records of the puppies. A registered veterinarian also checks them before they enter your home. Each puppy comes with a Puppy Pack kit and has a 1-year health guarantee against hereditary and congenital disabilities.
Southern Yorkies Details
3. Emerald Isle Yorkies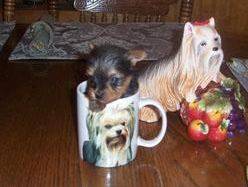 This breeder breeds Yorkies suitable for both show rings and as part of a family. Their Yorkies are home to several AKC champions.  They also provide puppies that are in great shape and have good temperaments. Emerald Isle Yorkies are known for raising puppies, giving equal importance to their mental and physical health. This helps maintain the temperament that Yorkies are known for.
They also do thorough checks to ensure that the puppies are sent to a clean house and can provide an adequate amount of love and care for them. Before the puppies enter your house, they're fully vaccinated and dewormed. They're also provided with flea medicine and their second vaccine shots when they're 11 weeks old.
All the puppies' parents are AKC registered, and some of them are championship-winning dogs. Any puppy purchased from the breeder comes with a blanket and some of the puppy's favorite toys. This helps the puppy adjust to the new household. There is also a health guarantee on all the puppies, including a refund policy depending on the situation.
Emerald Isle Yorkies Details
4. Pandora's Puppies
Pandora's puppies take pride in providing Yorkie puppies to almost every state in the United States. This breeder focuses on the health and the environment in which the puppies are brought up. They ensure that when the puppies are growing up, there are no stones left unturned to take care of them.
In addition, they're humble and love what they do. They understand that providing people with quality puppies helps them build a fruitful bond. The breeder also ensures that no shortcuts are taken during the process. Each puppy is showered with love from family members and young children. They have excellent temperaments and make excellent companion dogs.
They're all AKC registered and are bred from a champion lineage. The breeder offers a unique 10-year health guarantee, which sets them apart. They also follow the AKC Code of Ethics. It's vital to the breeder that they maintain contact with the owners during the dog's lifetime. This indicates the breeder isn't here just for the money.
Pandora's Puppies Details
5. Twitterpate Yorkies
Twitterpate Yorkies is no average breeder in South Carolina. They've been breeding for over 13 years and specialize in breeding AKC registered Yorkies. They also perform various DNA tests through the AKC to develop various color combinations. Currently, they have Yorkies in chocolate, sable, and blonde. The dogs and puppies are raised in the house, away from the kennel.
This helps expose them to everyday conversations, children, and a lot of love, helping them feel no less than family members. The breeder also takes pride in providing high-quality puppies by maintaining high standards at the facility. They also happen to be among one of the few breeders that allow you to see your position on the waiting list.
All the puppies come fully vaccinated and with a record of all their health checks. They also ensure that the puppy is free of any diseases and genetic conditions before being sent to you. A lifelong microchip registration and a one-year health guarantee are also included with any puppy you choose to take home with you.
Twitterpate Yorkies Details
6. Silver Bells Paw Prints
Last on the list of the best Yorkie breeders in South Carolina is "Silver Bells Paw Prints." Silver Bells Paw Prints have been on the scene for over a decade now and are advocates of pet well-being. They strive to provide you with puppies that are mentally and physically healthy. This helps them ensure that the standards of the Yorkie breed are maintained.
They're family-owned and relatively small. However, don't let this make you undermine their capabilities. They have rigorous regulations, and all the dogs and puppies come with AKC or CKC registrations. The puppies are raised in their home and are exposed to socialization with other pets.
They're also exposed to noises and children and have an entire play area. This helps to foster their confidence and improve their communication. Before a puppy enters your home, it'll have its health checked by a registered veterinarian. They'll be fully vaccinated appropriate to their age and dewormed. The puppies also come with a health guarantee against defects and other health issues.
 Silver Bells Paw Prints Details
Choosing a Yorkie Breeder in South Carolina
Choosing a breeder is no easy task. There are many things to consider before you choose a breeder. To ensure you have the best chance at a great relationship with your dog, use the checklist below.
Have a Face-To-Face Meeting with the Breeder: You can tell a lot about the breeder. A good and responsible breeder will always want to know where the puppies are going. They'd be as curious as you are, and that's hard to fake.
Take a Note of the Number of Breeds They Have: A good breeder will only focus on a specific breed or two breeds at a time. This shows that they specialize in that breed and take their breeding responsibilities seriously.
Ask For Their Health Certifications and Relevant Registrations: The parents should be screened for genetic conditions, and the puppies should be up to date on their vaccinations. If you notice that the breeder is hesitant to show you documents, they're probably not the right ones for you.
About The Yorkies From South Carolina
Yorkies have been around since ancient times and are still one of the most popular breeds. The breed's full name is Yorkie Terriers, and they were originally called Ratters. As the name suggests, they were primarily used to track and kill rats.
Their small sizes allow them to move through narrow spaces. This helped the owners keep their houses free from rodents in the past. Another interesting fact to note is that Yorkies generally don't shed and can have hair that's 2 feet long. So, you better give them a trim when it's needed.
Related: How Much Does a Yorkshire Terrier Cost and Yorkie vs. Yorkie Poo.
Conclusion For The "Best Yorkie Breeders in South Carolina"
After this detailed guide, you should have no problem getting the right breeder. All of them provide great services and are located in South Carolina. The relationship you'll have with your dog completely depends on the breeder. It will also have a great impact on your Yorkie's lifespan.
We're sure you won't face difficulties with any breeders listed above. A Yorkie is energetic and can bring loads of fun and happiness into your household. So, use this guide and be confident when you bring the little bundle of joy into your homes.
For more guides similar to this list of Yorkie breeders in South Carolina, you can check out:
Before you bring home a Yorkie puppy from a breeder in South Carolina, you can learn more about the breed by watching "12 Things Only Yorkshire Terrier Dog Owners Understand" down below: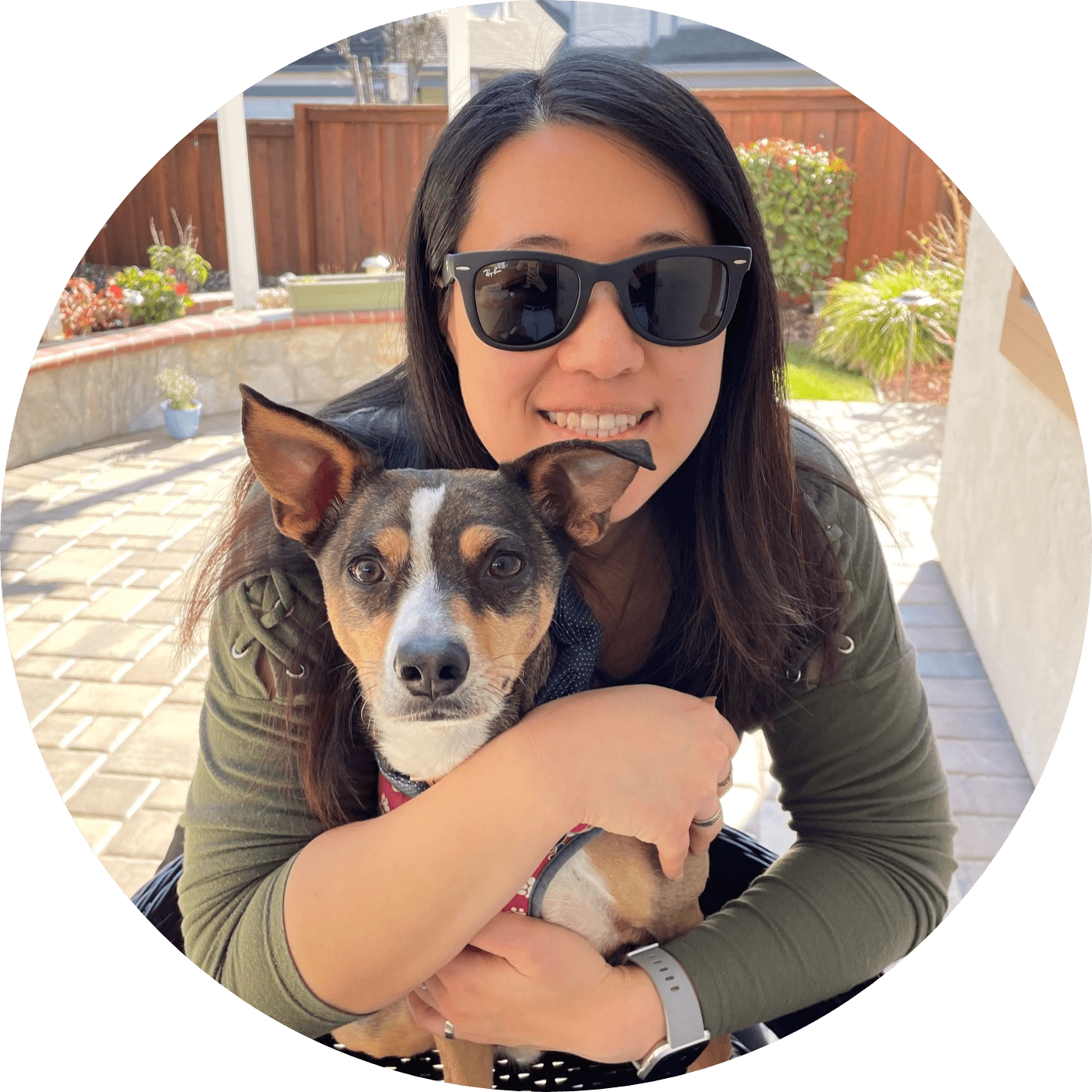 Dr. Sabrina Kong graduated from the Royal Veterinary College in England in 2016 and has been working at a small animal clinic in Northern California since then. She grew up in the Bay Area and got her bachelor's degree from Cal Poly San Luis Obispo. She also became a Certified Canine Rehabilitation Practitioner through a program at the University of Tennessee.
When she isn't in the clinic taking care of her four-legged patients, she enjoys traveling and trying new foods with her friends and her three-legged dog, Apollo. She adopted Apollo from her clinic when he was a puppy with numerous health issues. Dr. Kong truly cares about taking care of animals.