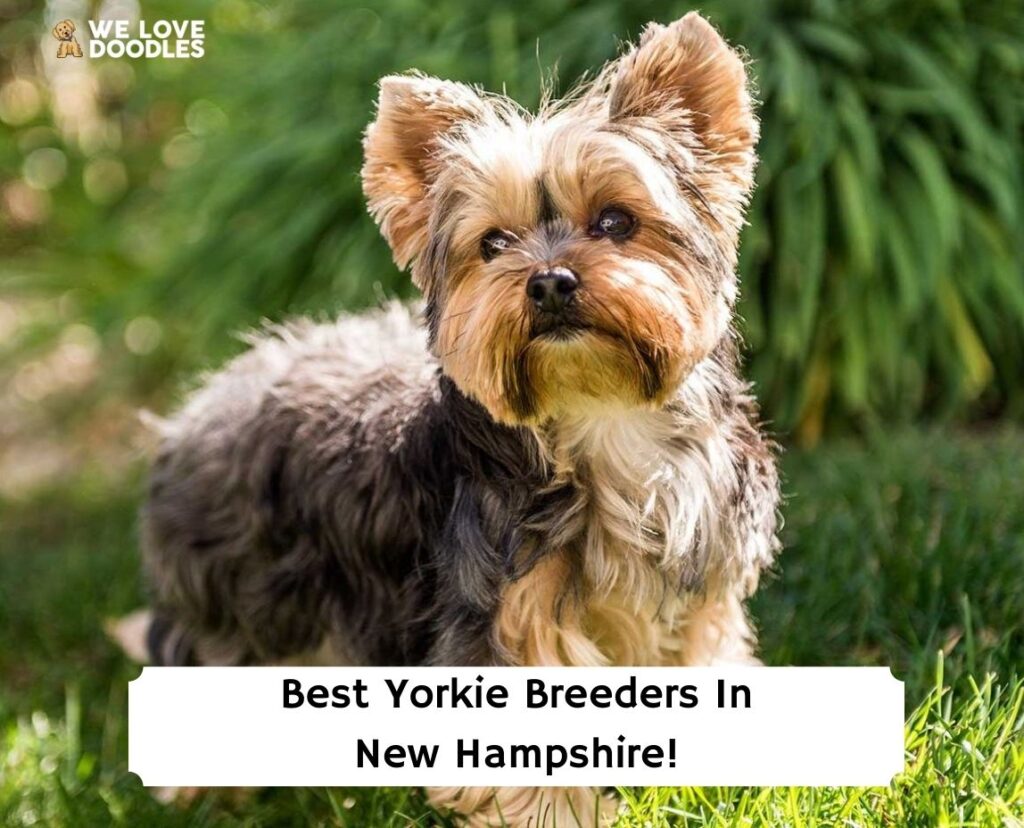 Are you searching for Yorkie breeders in New Hampshire? Congratulations on your decision to bring home a Yorkie. The following step is searching for the best Yorkie breeders in New Hampshire.
You want to buy your Yorkshire Terrier from a knowledgable and skilled breeder who specializes in breeding Yorkies. After all, your Yorkie's conformation to breeding standards, disposition, and health all depend on the practices of the breeder you select.
Before scrolling down this list of Yorkie breeders in New Hampshire, you can check out these other recommendations from our team at We Love Doodles: Best Pug Breeders in New Hampshire and Best Boston Terrier Breeders in New Hampshire.
Yorkie Puppies For Sale in New Hampshire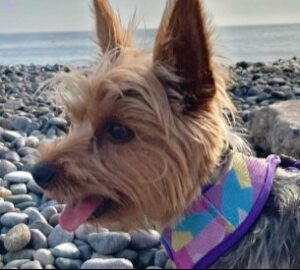 In this guide, we are enlisting the top Yorkshire Terrier breeders in New Hampshire and the New England area. Let us dive right into it.
Yorkie Product Recommendations: Best Dog Bowls Made in the United States and Best Dog Bells For Potty Training.
2. Briarbrook Kennel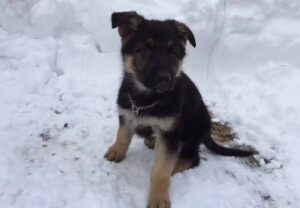 The owners of Briarbrook Kennel started breeding German Shepherds 30 years ago and soon added Yorkshire terriers and Shiba Inus. These dedicated breeders firmly believe that all dogs should have stable, loving temperaments and should never be aggressive and unmanageable.
Driven by this philosophy, all their puppies get an environment that facilitates learning and even a special Puppy playroom to explore and run. The owners of Briarbrook Kennel also run a children's daycare – which means all their dogs are socialized with kids.
Briarbrook Kennel puppies are kept in climate-controlled, safe, clean, and parasite-free environments. They only sell all their puppies after getting them checked by veterinarians and records of early vaccination and deworming. Briarbrook Kennels are also a member of the BBB (Better Business Bureau) since 2014.
Briarbrook Kennel Details
3. Yorkie & Biewer Terrier Puppies For Sale in Massachusetts
If you're planning to add a Yorkie to your household, Jessica Ortiz is one of the most reliable Yorkie breeders in New Hampshire and Massachusetts. She has been breeding Yorkie puppies for the last 20 years (since 2008) as a dedicated hobby breeder. She also keeps Biewer terriers and treats all her dogs like 'royalty.' Ms. Ortiz is AKC registered, and you can visit her AKC marketplace page.
She also belongs to various clubs, including the Yorkshire Terrier Club of Greater New York, and strictly adheres to its code of ethics. The great news is that she has several Yorkie puppies ready to go to their forever homes (at the time of writing this guide), so do check out the cute puppy pics on her website:
Yorkie & Biewer Terrier Puppies For Sale in Massachusetts Details
4. Anne's Precious Yorkies
Anne and Art are the owners of Anne's Precious Yorkies and have been breeding European champion lines of exotic and traditional Yorkshire Terriers. The best part is they are expecting a litter in May 2022, so do contact them to book your puppy. Anne's Precious Yorkies is CKC registered.
Anne and Art lovingly bring up all their Yorkies and follow a strict vetting process before sending their puppies to their forever homes. They also encourage potential owners to visit their kennels and meet their dogs. Anne and Art focus on quality and not quantity.
They have traditional Yorkies in merle, chocolate, solid black, and Parti color coats. All their breeding stock undergoes five genetic tests to rule out common health issues in the litters. Their Yorkie puppies for sale in New Hampshire are also socialized with kids and adults and vaccinated, dewormed, and tested by expert vets.
Anne's Precious Yorkies Details
5. Clover Hill Yorkies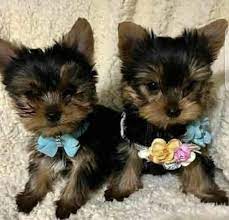 Susan Dodge is the breeder behind Clover Hill Yorkies, a facility in Berlin, NH. She is a highly reputed breeder of Yorkies known for conformation to standards, beautiful faces, optimal health, and charming personalities. All Clover Hill Yorkies are raised in a loving environment with nutritious,home-prepared meals.
Some of them are Champion dogs with the Best of Breed winner title in their kitty. Clover Hill Yorkieis undergo OFA tests to rule out patellar luxation – a common genetic issue. The puppy price also includes spay/neuter, microchipping,  and most first-year vaccinations.
Clover Hill Yorkies Details
6. Debbie Nelson
Debbie Nelson is a New Hampshire-based breeder who has been breeding Yorkies since 1995. She is a member of the AKC Marketplace. Debbie's puppies are raised lovingly at home with proper socialization with humans. She offers a one-year guarantee for life-threatening congenital disorders.
Debbie Nelson Details
7. Top Hat Yorkies
Owners Rick and Carol of Top Hat Yorkies have been breeding and showing Yorkies since 2007. They have a beautiful website and are also active on their Facebook page. Send them a message if you are looking for Yorkie puppies for sale in New Hampshire.
Top Hat Yorkies Details
8. Lakeshore Maltese
Don't let the name fool you: Lakeshore Maltese also breeds Yorkshire Terriers. The owner of Lakeshore Maltese, Marilyn, proudly states that National Geographic's Animal Planet has featured her puppies on Dogs 101. Lakeshore Maltese sires and dams are mostly AKC champion lines.
Marilyn provides a veterinarian health certification and health guarantee with the contract, and she refuses to sell her puppies to backyard breeders and puppy mills. All her dogs get the best quality food and are current on their vaccinations and deworming. Marilyn is also a member of the AKC of New Hampshire, and she has even won the Ethical Breeder Award for her Maltese breed.
Lakeshore Maltese Details
9. Mark Carfagno
This Yorkie breeder is located in NY – not too far from New Hampshire. He is located in Jamesville, NY, and has been breeding Yorkies, Biewer terriers, and German Shepherds since 1968. Mr. Carfagno is a registered AKC member and belongs to clubs like Biewer Terrier Club of America and German Shepherd Dog Club of America. Check out his gorgeous Yorkie puppy photos on the links below or contact him regarding upcoming litters:
Mark Carfagno Details
10. Amoroso Yorkshire Terriers
Cassandra Correia, the founder of Amoroso Yorkshire Terriers, is a veterinary student passionate about dogs. She only has a couple of litters per year, ensuring healthy and happy puppies. All her puppies come with a one-year AKC certification and health guarantee.
She conducts health checks on the sire and dam to prevent joint and eye issues in the puppies. Cassandra only sends the puppies to potential homes after completing their three distemper shots. Contact Amoroso Yorkshire Terriers on the following.
Amoroso Yorkshire Terriers Details
11. Denise Sarro – Teacup Yorkie Breeder in Hew Hampshire
Last on the list of Yorkie breeders in New Hampshire is "Denise Sarro." Denise Sarro is a hobby breeder of teacup Yorkies, and she has even sold one of her puppies to Mark Wahlberg, the movie star. This reputed Yorkie breeder in New Hampshire has over 30 years of experience.
She gets all her puppies dewormed and vaccinated with the first shots. Her puppies are also somewhat pee-pad trained. Sarro encourages pet parents to come and meet her dogs before taking one home. You can check out her facilities at the address below.
Denise Sarro Details
How to Find a Yorkie Breeder in New Hampshire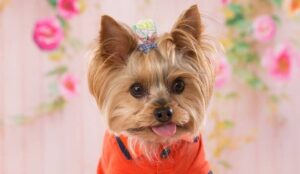 Now that you have the list of ten top-rated Yorkie breeders in New Hampshire, it is time to call them. They can give you an appointment for you to go and check out their dogs. Never settle for the first breeder you meet; instead, check out at least 3 to 4 breeders before deciding.
Ask the breeder several questions about their breeding programs. Find out their philosophy behind it. Make sure they conduct health tests and genetic tests on their dogs. A good breeder will have nothing to hide and willingly provide you with their vet's contact details.
Good breeders will also belong to one or more dog Clubs, such as the Yorkshire Terrier Club of New York. This ensures that they adhere to their code of ethics and follow good breeding practices. Reputed breeders genuinely love their dogs and will ask you several questions about your lifestyle and household.
After all, they want their dogs to go to loving homes. Genuine breeders will not sell their puppies to puppy mills and backyard breeders. They will also be willing to answer hundreds of questions patiently until you are satisfied.
Related: Yorkie vs. Yorkie Poo and How Much Does a Yorkshire Terrier Cost?
More About The Yorkshire Terrier From New Hampshire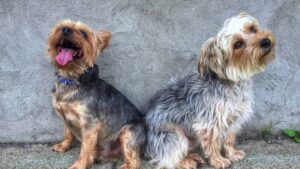 The Yorkshire Terrier is a fascinating dog breed that ranks 9th in AKC's most popular dog breed list. This small dog has a feisty personality and is brave, determined, intelligent, and energetic. One of its distinguishing features is its silky hair. It hangs straight to the ground and has a human hair-like quality. 
This also makes them hypoallergenic and suitable for people having pet allergies. Yorkies have had a humble origin. They were bred to hunt vermin in the mills of Yorkshire in England. Due to this, they retain some of their prey drive and aggressive behavior that could pose a challenge during training.
Yorkies make a great dog for apartment dwellers and anyone who wants a lapdog. They have low exercise needs but require a great deal of grooming. Health-wise, they are robust dogs with a long lifespan. Contact one of the Yorkie breeders in New Hampshire to learn more about this loyal dog breed.
Related: When Do Yorkie Ears Stand Up and How to Cut Your Yorkie's Hair At Home.
Conclusion For The "Best Yorkie Breeders in New Hampshire"
If you are looking for Yorkshire Terrier puppies for sale in New Hampshire, contact one of the reputed Yorkie breeders in New Hampshire listed above. Most of them are AKC or CKC registered, raise their dogs in a loving environment, and pay strict attention to the puppy's temperament and health. We hope this guide helps you find a healthy and happy Yorkie to welcome into your heart and home.
For more guides similar to this list of Yorkie breeders in New Hampshire, you can check out:
Before bringing home a Yorkie puppy from a breeder in New Hampshire, you can learn more about the breed by watching "12 Things Only Yorkshire Terrier Dog Owners Understand" down below: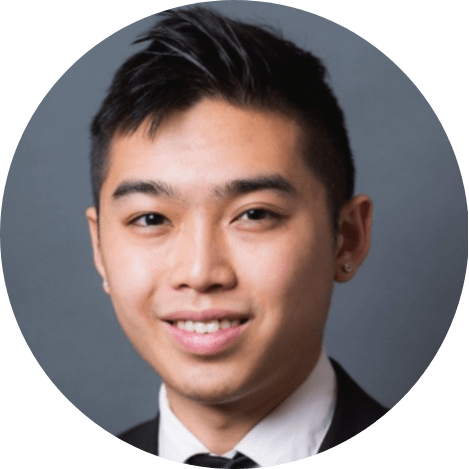 Andy is a full-time animal rescuer and owner of a toy doodle. When he's not saving dogs, Andy is one of our core writers and editors. He has been writing about dogs for over a decade. Andy joined our team because he believes that words are powerful tools that can change a dog's life for the better.
Why Trust We Love Doodles?
At We Love Doodles, we're a team of writers, veterinarians, and puppy trainers that love dogs. Our team of qualified experts researches and provides reliable information on a wide range of dog topics. Our reviews are based on customer feedback, hands-on testing, and in-depth analysis. We are fully transparent and honest to our community of dog owners and future owners.