If you are searching for the best Yorkie breeders in Ontario, you have come to the right place. We have narrowed down 5 of the best ones running their breeding operations with utmost care and diligence.
A Yorkie puppy, also known as a Yorkshire Terrier, is regarded as one of the most loving dogs. They are popular among families because they are exceptionally affectionate with children, and their silky floor-length coat makes them an exquisitely beautiful breed.
Before you scroll further down this list of Yorkie breeders in Ontario, you can check out these other dog-related recommendations from our team at We Love Doodles: Best Beagle Breeders in Ontario and Best Cane Corso Breeders in Ontario.
Find a Yorkie Breeder Near Me in Ontario
Though they are cherished for their extraordinary qualities, Yorkie puppies are also susceptible to being exploited by puppy mills for profit. To keep yourself safe from these scammers and to avoid supporting their unfair practices, it is essential to adopt pets only from a verified breeder. Below are some of the best breeders working in Ontario to provide families with loving pet puppies.
Yorkie Product Recommendations: Best Dog Bells For Potty Training and Best Dog Allergy Test.
1. Lahey House Yorkies & Small Dogs
We will start our list with one of Ontario's best Yorkie breeders, The Lahey House. Through careful selection and intention, they produce incredibly well-mannered puppies that are the best companions to humans. Each puppy at Lahey House is given age-appropriate vaccinations.
They are also preventative treatments to eliminate parasite infestation. In addition, this breeder does not just take great care of their litter and ensures the parent dogs are in sound health. This is because the quality of the parent pups is a significant factor in determining the health of their puppies.
The healthier the parents, the healthier their offspring. Keeping the pet parents' health in check ensures that no genetic diseases are passed on to the next generation. All their dogs get DNA tested to verify pedigree and health by Wisdom Panel/Embark.
They provide a 1 year written health guarantee at the time of adoption. You must fill out the adoption form provided here to get on the waiting list for a puppy through this breeder. After a new litter is born, applicants are contacted chronologically.
You should apply as early as possible for a better chance. To qualify for adoption, Lahey House requires you to prove that you have enough time and resources to provide a suitable lifestyle for the puppy. You can take a look at their puppies that are currently available by clicking the link provided here.
The cost of a Lahey Yorkie is $3,500. Moreover, due to the small size of the Yorkie puppies, Lahey House recommends that you only adopt these if all the children in your home are above 9 years of age. Younger children may harm the dog unknowingly. Get in touch with this pet breeder through the details given below.
Lahey House Yorkies & Small Dogs Contact Details
2. Adanta Yorkshire Terriers
Adanta Yorkshire Terriers have almost 16 years of experience producing high-quality Yorke puppies. They breed primarily for themselves but are known to sell puppies to loving families occasionally; therefore, they are very particular about who they let adopt their dogs.
Interested families are first brought in for interviews to determine whether they are suitable enough to sustain a healthy living environment for the puppy for its entire lifetime. If the family seems suitable, the application process is initiated.
All their puppies are vaccinated, dewormed, and microchipped before they are given up for adoption. Each puppy is registered with the Canadian Kennel Club, and they do not allow their pups to be adopted until they are 12 weeks of age.
If you are interested in adopting a puppy through this pet breeder, you should schedule a visit and place a deposit to secure your position on the waitlist. Use the contact information mentioned below to get in touch with them.
Adanta Yorkshire Terriers Contact Details
3. Paris Yorkies Kennel
Paris Yorkies Kennel is registered with the Canadian Kennel Club and abides by the club's breeding standards. They are well-reputed for their champion dams and sires and the excellent quality of health and temperament of their purebred puppies.
All their puppies are vaccinated with the first shot of the DHPP vaccine, dewormed twice, microchipped, and their dew claws removed. Each puppy gets a thorough health examination by a vet before adoption.
Paris Yorkies breeder provides a health guarantee against genetic diseases valid for 1 year and free accident pet insurance valid for 6 weeks. They sell their puppies exclusively to loving pet homes with a strict spay or neuter contract.
To reserve a puppy, you will have to make a non-refundable deposit, usually equal to half the total price of the puppy. Some of their available puppies are listed on their website here. For further information, contact them through the details listed below:
Paris Yorkies Kennel Contact Details
4. Tarmar Kennel
Tarmar Kennel is a reputable breeder in Canada known for the remarkable quality of its puppies. All their Yorkie puppies for sale in Ontario are purebred and registered with the Canadian Kennel Club. They get their first vaccination shot when they are seven weeks of age.
The puppies are also microchipped and dewormed before adoption. Tarmar Kennel provides its clients with a 1-year guarantee for any medical problems the adopted puppy might develop.
They offer to provide a replacement of an equally good quality puppy if needed. They are also available 24/7 for any support required throughout the lifetime of the puppy. New pet parents are given a booklet containing information to assist them with pet care essentials.
Each puppy comes with a goodie bag that includes puppy food. Tarmar Kennel also provides rescue services for distressed Yorkie puppies in Ontario. Contact them to learn more about their adoption process through the following contact information.
Tarmar Kennel Contact Details
5. Rusticpride Yorkshire Terriers
Rusticpride Yorkshire Terriers take great pride in the quality of their Yorkie puppies, most of whom have won various champion show titles. All their puppies are registered with the Canadian Kennel Club.
Rusticpride Yorkshire Terriers is one of the many Yorkie breeders in Ontario that encourage the socialization of puppies with other pups and humans from a young age. The breeder believes early socialization aids in the development of a friendly and human-loving disposition.
The breeder lets their puppies run in the house freely as soon as they manage to get on their feet and move around. This allows them to familiarize themselves with everyday noises such as the tv, footsteps, vacuum cleaner, dishwasher, etc.
Moreover, the puppies and adult dogs can play together to help them develop social skills. The puppies get their vaccinations shot, microchips, and dewormings when they're due. To adopt a Rusticpride Yorkie, you must sign a spay or neuter contract at the time of adoption.
Your puppy will come with a health guarantee and lifetime breeder assistance. A few puppies from Rusticpride Yorkshire Terriers' current litter are listed with the link below. In case of further inquiries, contact them through the following details.
Rusticpride Yorkshire Terriers Contact Details
How to Choose Yorkie Breeders in Ontario
Making an addition to your family is a life-altering event that needs a lot of careful consideration. While adopting a pet from a breeder, it is essential to take your time to verify its credibility. A good breeder would also make adjusting to a new puppy easier.
So, take your time to conduct a thorough background check before trusting them with such a huge decision. Ask the breeder to show you the home environment where the puppies are raised. You should also request to see the parents because that can tell you how the babies will turn out.
Ask them to show you the pedigree and health certifications. Remember that your concerns are valid, and there is no such thing as too many queries. You have every right to demand details from the breeder regarding their breeding process to assess if they are a responsible breeder.
Yorkie-Related Guides: Cavapoo vs. Yorkie Dog Breed Comparison and Teacup Yorkie vs. Yorkie – What's the Difference?
Conclusion For The "Best Yorkie Breeders in Ontario"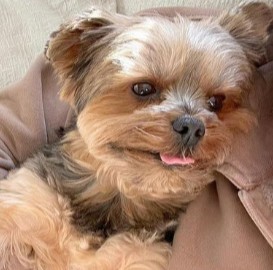 Finding a responsible breeder can be pretty stressful at times. Many breeders claim to be authentic online, but the risk of them being a puppy mill can be daunting. It can sometimes make you demotivated enough to abandon the idea of pet adoption altogether.
We hope the above list gives you a good start with your search for the perfect Yorkie puppy for your family. So, take your time with the adoption process, and do not rush through it. We hope you get a healthy and happy Yorkie soon.
For more guides similar to this list of Yorkie breeders in Ontario, you can check out these other dog-related recommendations from our team:
Before you bring home a Yorkie companion from a breeder in Ontario, you can learn more about this dog breed by watching "12 Things Only Yorkshire Terrier Dog Owners Understand" down below: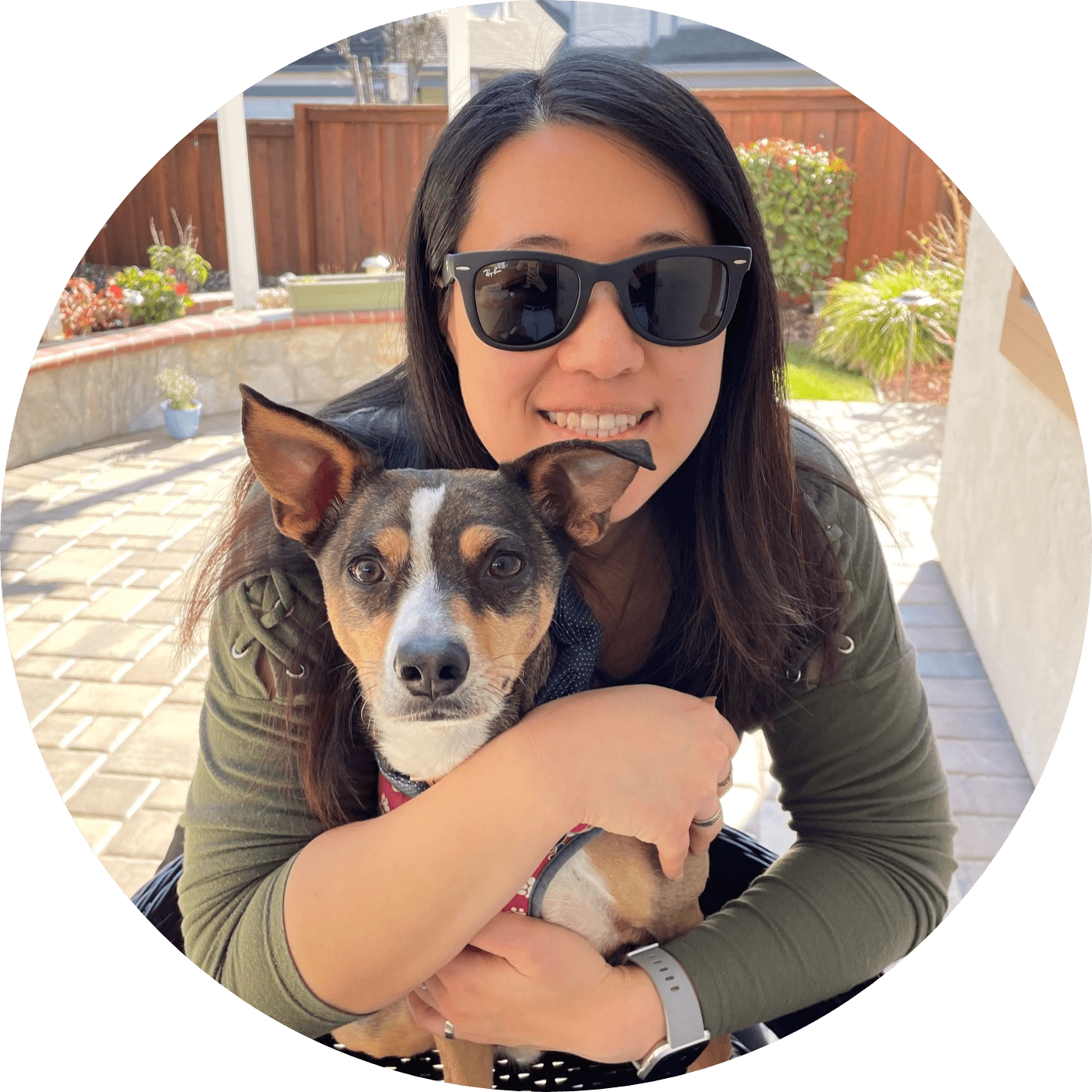 Dr. Sabrina Kong graduated from the Royal Veterinary College in England in 2016 and has been working at a small animal clinic in Northern California since then. She grew up in the Bay Area and got her bachelor's degree from Cal Poly San Luis Obispo. She also became a Certified Canine Rehabilitation Practitioner through a program at the University of Tennessee.
When she isn't in the clinic taking care of her four-legged patients, she enjoys traveling and trying new foods with her friends and her three-legged dog, Apollo. She adopted Apollo from her clinic when he was a puppy with numerous health issues. Dr. Kong truly cares about taking care of animals.