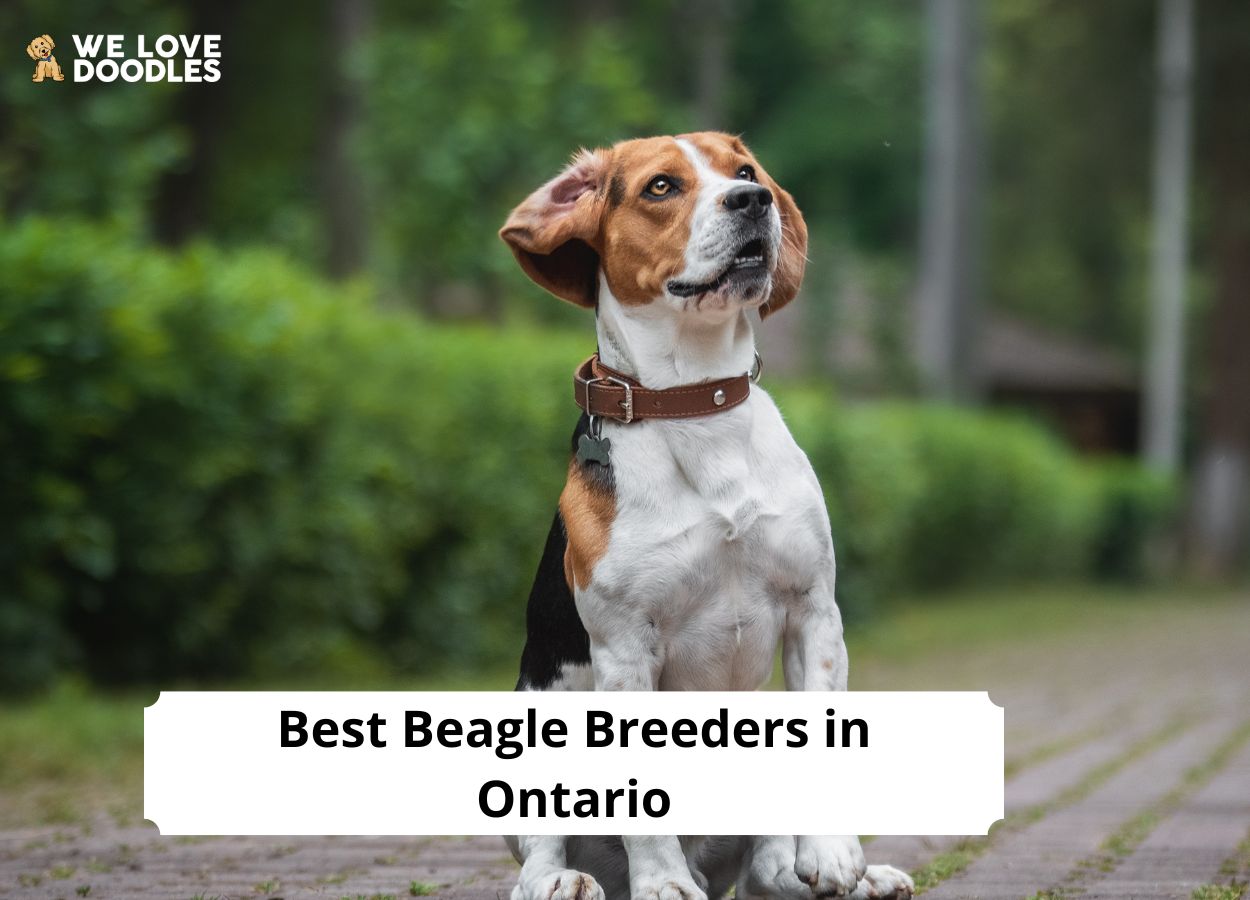 If you're searching for the best Beagle breeders in Ontario, you've come to the right place. A Beagle might be the perfect fit, whether you're looking for a loyal companion to join you on walks or someone to snuggle up with on the couch.
These popular puppies are known for being friendly, outgoing, and great with children—not to mention their relatively low maintenance regarding grooming and exercise.
Before you scroll further down this list of Beagle breeders in Ontario, you can check out these other dog-related recommendations from our team at We Love Doodles: Best Cane Corso Breeders in Ontario and Best Schnauzer Breeders in Ontario.
Find a Beagle Breeder Near Me in Ontario
If you live in Ontario and are interested in adding a Beagle to your family, check out some of the top breeders in the province listed below.
Beagle Product Recommendations: Best Dog Steps For Cars and Best Dog Water Bottles For Hiking.
1. FoxFire Kennel – Thunder Bay
The first pick is FoxFire Kennel, situated in Thunder Bay, Ontario. Samantha Lengyel has been passionate about Beagles her whole life, which is reflected in FoxFire Kennel, the home-based breeding business she owns. Established in 2015, FoxFire Kennel is a fairly new player in the dog-breeding industry.
However, despite their lack of history, they conducted detailed research and genuinely loved this stunning breed of animal. Their focus is on selectively breeding only purebred puppies that meet the Beagle standard in appearance, temperament, and behavior.
These dogs make ideal tracking dogs, loyal family pets, and show dogs. Their breeding program aims to help maintain and preserve the current breed rather than allow it to change drastically over time. FoxFire Kennel health tests every puppy and parent for genetic problems like OFA hip, heart, and eye conditions.
They also conduct dewormings, vaccinations, socialization, microchipping, and early training on all puppies to give them the best chance for a bright future. When you purchase one of their Beagle puppies, they will come with various important papers such as registration papers from CKC/AKC, a health guarantee of two years, and more.
In addition, the doggy starter pack includes food, water bowls, toys, treats, and other necessities to help your new pet feel comfortable in their home. If you're getting excited reading this, imagine how excited you'll be when you see the Beagle puppies on their website. You can even reserve one from an upcoming litter!
FoxFire Kennel – Thunder Bay Details
2. Shillington Kennels – Nova Scotia
Even though Shillington Kennels is located in Fort Ellis, Nova Scotia, and not Ontario, it's worth reaching out to them if you're interested in buying a Beagle puppy. They breed high-quality dogs. Meet Kim and Tim Delaney, the owners of Shillington Kennels. They have over twenty years of experience breeding purebred Beagles—a small, honest, and ethical business.
Their extensive knowledge in the field guarantees that their Beagles are healthy and well-cared for. Shillington Kennels is a responsible dog breeder that follows the rules and regulations set forth by breeding organizations such as the National Beagle Club of America, Canadian Kennel Club, and American Kennel Club.
The kennel club's primary focus is to produce healthy Beagles with perfect conformation while also having happy dispositions, making them ideal pets. At Shillington Kennels, their breeding team only works with healthy dogs. They care for their puppies by vaccinating, deworming, microchipping, and socializing before moving into their fur-ever homes.
They offer a health guarantee for one year and AKC/CKC registration, and you'll also receive a puppy starter kit and breeder support for the puppy's entire lifetime. If you're interested in getting one of their Beagle puppies, email or call them as soon as possible. They have an upcoming litter expected in 2023.
Shillington Kennels – Nova Scotia Details
3. CarBon Willis Beagles – Cameron
The next stop on our tour is CarBon Willis Beagles, located in the small town of Cameron, close to Barrie, Ontario. With over forty years of experience, CarBon Willis Beagles is a dependable and moral breeding organization run by Carl Willis (a former judge) and Bonnie, his wife. This dog-breeding duo focuses on creating purebred Beagle puppies that adhere to the breed's standards.
They belong to quite a few Beagle clubs, including the CKC, which only chooses Beagles of excellent health and temperament for their breeding program to better the breed with each successive generation. All breeding stock has been cleared for specific genetic concerns common to the breed and ensured they are properly vaccinated, socialized, microchipped, and dewormed.
When you purchase a puppy from CarBon Willis Beagles, you're not just paying for the animal but also for registration with AKC/CKC, a health guarantee for one year, and, most importantly, lifetime support. To reserve a Beagle puppy from an upcoming litter, visit their website or email them.
CarBon Willis Beagles – Cameron Details
4. River Styx Scent Hounds – Kingston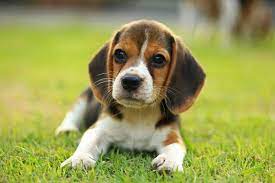 The next pick on our list is River Styx Scent Hounds in Kingston, Ontario, Canada. River Styx Scent Hounds is a family-run breeding business focusing on Coonhounds and Beagles. Their dogs come from champion bloodlines and meet the Beagle breed standard.
If you're looking for a Beagle, they have both regular and pocket-sized ones ranging in colors from blue, tick, and tri-color to chocolate, red, and lemon (the rarest of all). Not only do their Beagle puppies serve as great working dogs, but they also make wonderful hunting and family dogs.
Not only do these breeders health test their breeding parents and puppies for genetic problems, but they also take extra steps to care for them. This includes removing dew claws, microchipping, socializing, and giving the first shots.
By buying one of their stunning Beagle puppies, you will receive a healthy and content puppy, a CKC registration, a starter pack with useful items like blankets and toys, and training guidance. In addition, their puppies all come with a 1-year health guarantee. To adopt one of the adorable puppies from River Styx Scent Hounds, shoot them an email!
River Styx Scent Hounds – Kingston Details
5. TraJam Beagles – Ontario
Number five on our list of the most ethical and reputable Beagle breeders in Ontario is TraJam Beagles. TraJam Beagles has over 50 years of experience in the business and is owned by Tracy Cartwright, a Beagle Club Of Canada founding member.
The company operates through a small family that ensures all dogs are well cared for. Tracy's parents opened TraJam Beagles in 1977, but it wasn't until 1979, when Tracy took over the business, that they began breeding Beagle puppies professionally.
They don't breed often, but when they do, they carefully select the dogs to produce offspring of extreme health and conformation that meet the breed's standard. In addition, these puppies have lovely dispositions. All of the Beagles have been vaccinated, dewormed, and microchipped.
They are also properly socialized. TraJam Beagles is committed to cultivating the joy of pet ownership by providing customers with puppies with a non-breeding contract, a health guarantee, CKC registration, and life support. A new litter of tri-colored Beagle puppies will be arriving soon, so if you're interested in reserving one, you need to fill out the form on their website.
TraJam Beagles – Ontario Details
6. PupsHeaven – Ontario
They raise their puppies in their home with children and cats, doing everything they can to ensure they're well-adjusted to family life. All of their puppies come with a 1-year health guarantee against hereditary diseases. The puppy will be microchipped for identification and registered under your name at the CKC.
This package also comes with a puppy starter kit, which includes enough food for two days and some tips and tricks on raising puppies effectively. Their good health will be confirmed with a vet certificate. A collar and comforter are included to ease the puppy's transition into its new home.
We only sell puppies as family pets, and you must sign a C.K.C. non-breeding agreement before taking your puppy home. If you're interested in breeding, please get in touch with them, and they will let you know if they have any puppies available.
They occasionally offer puppies for future breeding, but they are sold to approved homes that provide vet references and other required documents. To reserve a puppy, they require a non-refundable deposit of $150. In addition, factors such as the puppy's coat coloration affect the price; for example, rarer colors like lemon drop and chocolate are priced at $950, while more traditional tri-color puppies are $850.
PupsHeaven – Ontario Details
7. The LemonLadies Beagles – Nova Scotia
The owner became passionate about show Beagles in 2009 and started showing their first dog, a lemon and white Beagle. They proudly have a couple of Grand champions, three regular champions, and three CFC Elite Champions. These Beagles come from top-quality bloodlines and pedigrees worldwide, making them excellent family pets rather than hunting dogs.
All of their Beagles live in the house with them as pets. None of the puppies are born or kept in kennels; the sire and dam are present during birth. They are hobby breeders who focus more on their dogs' quality, not quantity. They only breed when they have people waiting for puppies and sometimes if they want a new show dog in the future.
This differs from commercial kennels, which prioritize making money over everything else. They make sure their puppies are healthy and happy by having them vet-checked, dewormed, microchipped, registered with the Canadian Kennel Club, and giving them their first needles.
They adopt all of our puppies with the agreement that they will not be bred, and we guarantee their health, genetics, and temperament for two years. They don't only show dogs. They also participate in other Canadian kennel club sports.
There are also a few great sports for puppy owners to try with their Beagles, such as obedience, agility, rally, and scent training. To have the best-behaved Beagle, you need to train and work with your puppy from the moment you bring them home. They cannot stress enough how important obedience training is.
The LemonLadies Beagles – Nova Scotia Details
Conclusion For The "Best Beagle Breeders in Ontario"
If you live in Ontario and want to find a reputable Beagle breeder, you should keep a few things in mind. First, do your research and ask around for recommendations.
Second, ask lots of questions to understand better what type of business you're dealing with. Finally, trust your gut – if something doesn't feel right, move on until you find the perfect fit for your family.
For more guides similar to this list of Beagle breeders in Ontario, you can check out these other dog-related recommendations from our team:
Before you bring home a Beagle companion from a breeder in Ontario, you can learn more about this dog breed by watching "9 Problems of Owning a Beagle" down below: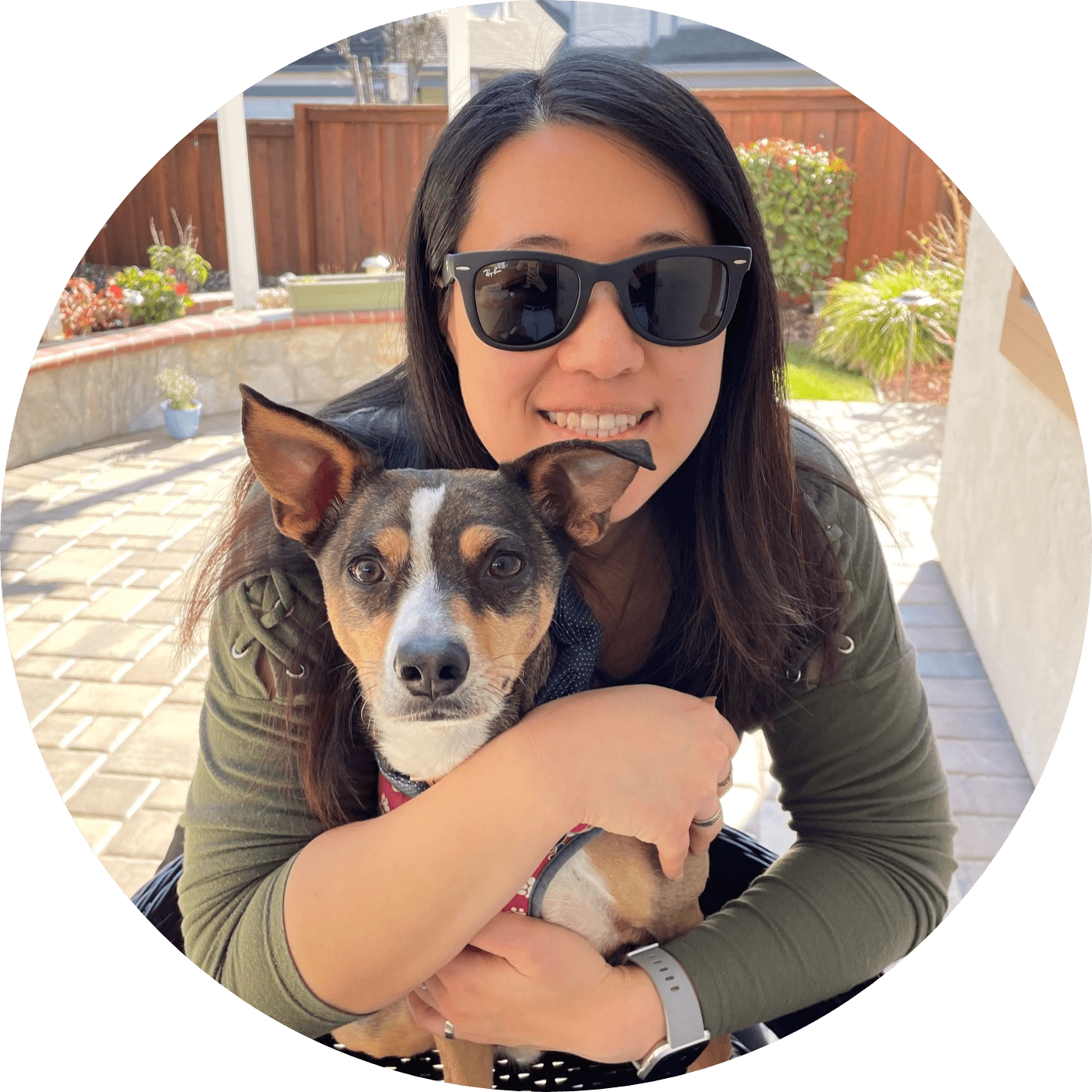 Dr. Sabrina Kong graduated from the Royal Veterinary College in England in 2016 and has been working at a small animal clinic in Northern California since then. She grew up in the Bay Area and got her bachelor's degree from Cal Poly San Luis Obispo. She also became a Certified Canine Rehabilitation Practitioner through a program at the University of Tennessee.
When she isn't in the clinic taking care of her four-legged patients, she enjoys traveling and trying new foods with her friends and her three-legged dog, Apollo. She adopted Apollo from her clinic when he was a puppy with numerous health issues. Dr. Kong truly cares about taking care of animals.