If you're searching for the best Yorkie breeders in Missouri, you've come to the right place. The Yorkie is a prized toy dog for its silky coat and sassy personality. They consistently rank among the top ten most popular breeds in America.
Yorkies are often fancy city dogs, but they originated as rat hunter dogs in textile mills and mines. Yorkshire Terriers pack a lot of personality into their small frame.
Before scrolling down this list of Yorkie breeders in Missouri, you can check out these other recommendations from our team at We Love Doodles: Best Dachshund Breeders in Missouri and Best Beagle Breeders in Missouri.
Yorkie Puppies For Sale in Missouri
Bringing a Yorkie into your home is an excellent decision for many reasons. Keep reading if you're looking for a Yorkie in Missouri. This guide will help you find some of the best breeders in Missouri.
Yorkie Product Recommendations: Best Air Dried Dog Food and Best Dog Bowls Made in the United States.
1. PuppySpot's Yorkies For Missouri
Since you're searching for Yorkie breeders in Missouri, we highly recommend checking out PuppySpot's online platform. PuppySpot is a reputable and trusted dog marketplace where you can search and find a compatible Yorkshire Terrier puppy right from the comfort of your home in Missouri.
It would be best to keep in mind that all Yorkshire Terrier breeders with listed puppies are required to go through a screening process, so you can rest assured knowing that your companion will be safely shipped to your home in Missouri. Before continuing on your journey for a Yorkie puppy for sale in Missouri, check out the link to the marketplace below.
PuppySpot Details
2. Tidwell Farm
Tidwell Farm is a family farm from Northern California that moved to the beautiful Ozark Mountains in West Plains, Missouri, in 1995 through God's divine plan. Since 1993, they have owned their farm and raised cattle and excellent quality dogs.
A passion for animals and land has compelled them to dedicate themselves entirely to the ground and animals entrusted to their care. Rather than hobby breeders or farmers, they are full-time caretakers of their farm and the livestock and pets that share it.
They take this responsibility seriously. It doesn't matter if you are looking for a loving companion, therapy dog, or service dog – they have the Yorkie for you. In addition, their Yorkie puppies play with them at home.
Their dogs are taken to extended care and nursing homes to give them human interaction and provide therapy to people in need. The socialization, gentle handling, and early stimulation result in well-adapted puppies. The family is devoted to their pets with the utmost integrity.
Tidwell Farm Details
3. Heritage Hill Yorkies
The puppies and dogs at Heritage Hill are spoiled 24/7 with lots of cuddles, kisses, and playtime. Their breeding program has been highly selective in terms of genetics.
They have traveled from California to Maryland in the past several years, establishing long-term relationships with reputable breeders to establish their quality AKC Traditional, Parti, and Chocolate Yorkshire Terriers.
They stand behind their written health guarantee/contract and strive to breed dogs with desirable traits. They enjoy watching these adorable little puppies bring joy to their new forever families.
Heritage Hill Yorkies Details
4. Ladyshers Yorkies
Ladyshers Yorkies is a small in-home breeder of quality tiny and teacup Yorkshire Terriers. They are located just south of St Louis, Missouri. When considering adding a Yorkie to your family, make sure you realize that they are high-maintenance dogs. Taking care of them requires a lot of time and attention.
Therefore, you shouldn't get a Yorkie if you are away a lot, have small children, or have a large dog already. Their adult Yorkies weigh between 3 and 5 pounds and are registered with AKC. Puppies are raised in the house. The puppies are well socialized and receive plenty of attention.
They will provide you with a healthy, well-adjusted puppy ready for a new home. Each puppy comes with a one-year health warranty, up-to-date shots, a pet carrier, and everything you need to get started (bowl, blanket, care guide, food, toy, nighttime buddy, and a few puppy pads). Sometimes they ship or meet part way in Missouri.
Ladyshers Yorkies Details
5. Ashunee's Yorkshire Terriers
Since 1978, Ashunee's Yorkshire Terriers has been breeding Yorkies and Parti Color Yorkies from some top lines, including Nikko, Devils of York, Durrer, and Ashunee. Yorkies are hand-selected by the breeders to ensure they have a silky coat, the right coloring, anatomy, movement, head shape, and a great temperament.
When breeding, each parent is tested for health issues and undergoes DNA profiling according to the AKC standards. All of their Yorkies are raised and socialized at an early age. You can expect your Yorkie to have all their shots, be dewormed, and come with a health guarantee.
Ashunee's Yorkshire Terriers Details
6. Blumoon Yorkies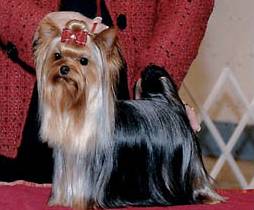 GiGi Zybko is the owner and breeder of Blumoon Yorkies. Since 1988, she has been breeding and showing AKC Yorkies. In addition to the Yorkshire Terrier Club LA, the Yorkshire Terrier Club GKC, and the Heart of America Kennel Club, she is the president of the Mo-Kan Toy Club, and she is on the Board of the Jesse James Kennel Club.
She believes that everyone showing conformation or obedience should belong to and be active in their local kennel clubs. Her Yorkie puppies are not cheap, but this is certainly not a money-making venture. Showing Yorkies is expensive, and nearly all of her Yorkie puppies are parented by AKC Champion Male Yorkies and AKC Champion Female Yorkies.
Backyard breeders and commercial breeders do not incur these costs. Please don't confuse her with such breeders. She will only breed two Yorkies when she is sure that they will produce healthy, beautiful Yorkie puppies that she will have something to show for the conformation ring and lovely Yorkies to keep as pets.
Blumoon Yorkies Details
7. Remarkable Yorkies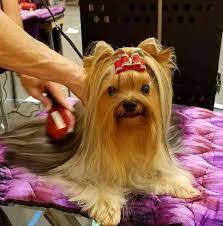 In a small town called Ellington, Missouri, the folks at Remarkable Yorkies raise Yorkie puppies for sale. Ellington is about two and a half hours southwest of St Louis. Depending on your needs, your puppy can be delivered, or you may pick it up. They can usually meet an hour or two away to save a little travel time if needed.
The founder and breeder of Remarkable Yorkies, Whitney Hil, has been breeding Yorkies for over 15 years. She loves the breed since they are so full of personality. She also shows some of her Yorkies. Many of her males are AKC champions.
Health and temperament are the most critical factors in Yorkies, followed by breeding to the breed standard and for beauty. So, in addition to health testing on all of her adults, her puppies are vet checked, guaranteed health, and up to date on everything they need.
Remarkable Yorkies Details
8. Elvis Yorkshire Terrier
Last on the list of the best Yorkie breeders in Missouri is "Elvis Yorkshire Terrier." Elvis Yorkshire Terrier breeds healthy, high-quality teacup-sized Yorkies for sale. To have puppies for sale most of the time, they partner with several other Yorkie breeders who share their goals.
Their small Yorkie breeding program is based on American and European champion bloodlines. Among their Terrier bloodlines are Durrer's, Estugo, Lamplighter, Deebees, Ozmillion, Rothby, Zerox, Lake Buena Vista, etc. They breed for the smaller than average puppies for sale, also referred to as teacup, miniature, tiny, teacup, mini, micro, little, etc.
Their preference is for teacup-sized puppies. Every time they breed, they strive to improve each litter of puppies as a responsible Yorkshire Terrier breeder. Before breeding, they study each parent's pedigree, structure, and genetics to ensure that the puppies will be better.
Elvis Yorkshire Terrier Details
Yorkie Breeders in Missouri
Yorkshire terriers shed little, but they need regular grooming to keep their coat in good shape. Clipped dogs should be brushed or combed at least once a week. Keeping a long coat requires a lot more grooming time and professional trimming from time to time. Since Yorkies are sensitive to cold and prone to chills, they need to be protected from the elements. If the weather is chilly, a dog coat is appropriate.
How to Choose a Yorkie Breeder in Missouri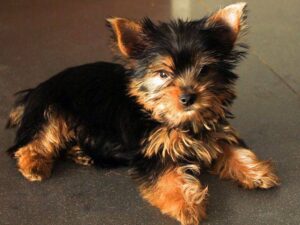 The Yorkshire Terrier Club of America provides a breeder referral service. On this list, you will find Yorkie breeders listed for reference only, which means that the Club does not guarantee the quality of their services or the health of their Yorkies. Moreover, the information may not always be up-to-date (breeders may have retired, etc.).
Related: Yorkie vs. Yorkie Poo.
Where Do You Find a Yorkie Breeder in Missouri?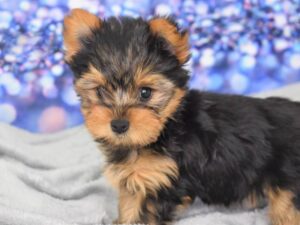 A knowledgeable veterinarian will likely be able to recommend a few local Poodle breeders in your area. Ask your dog-owning friends, family members, neighbors, or people you've seen around, particularly those who have Poodles, where they adopted their pets, and if they can recommend local breeders. There's a reasonable chance you have friends or family members who have dealt with Poodle breeders before.
Related: Why is My Yorkie Shaking?
Conclusion For The "Best Yorkie Breeders in Missouri"
Make sure your Yorkie has up-to-date healthcare, is vaccinated, and was raised in a nurturing environment before adopting it. Before buying a dog, visit the breeder's facilities and examine the dog. Good luck with your Yorkie search.
For more guides similar to this list of Yorkie breeders in Missouri, you can check out:
Before you bring home a Yorkie puppy from a breeder in Missouri, you can learn more about the breed by watching "12 Things Only Yorkshire Terrier Dog Owners Understand" down below: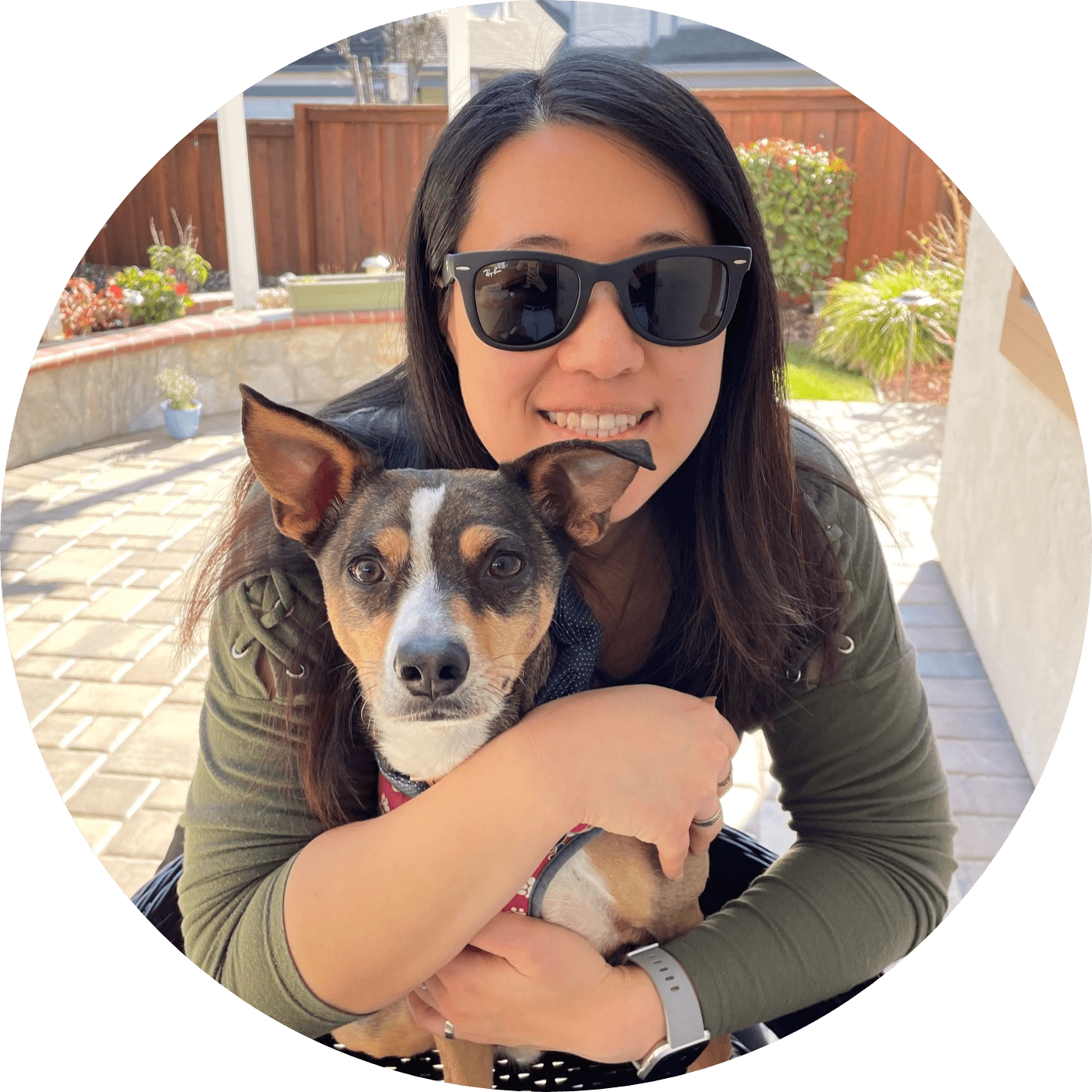 Dr. Sabrina Kong graduated from the Royal Veterinary College in England in 2016 and has been working at a small animal clinic in Northern California since then. She grew up in the Bay Area and got her bachelor's degree from Cal Poly San Luis Obispo. She also became a Certified Canine Rehabilitation Practitioner through a program at the University of Tennessee.
When she isn't in the clinic taking care of her four-legged patients, she enjoys traveling and trying new foods with her friends and her three-legged dog, Apollo. She adopted Apollo from her clinic when he was a puppy with numerous health issues. Dr. Kong truly cares about taking care of animals.