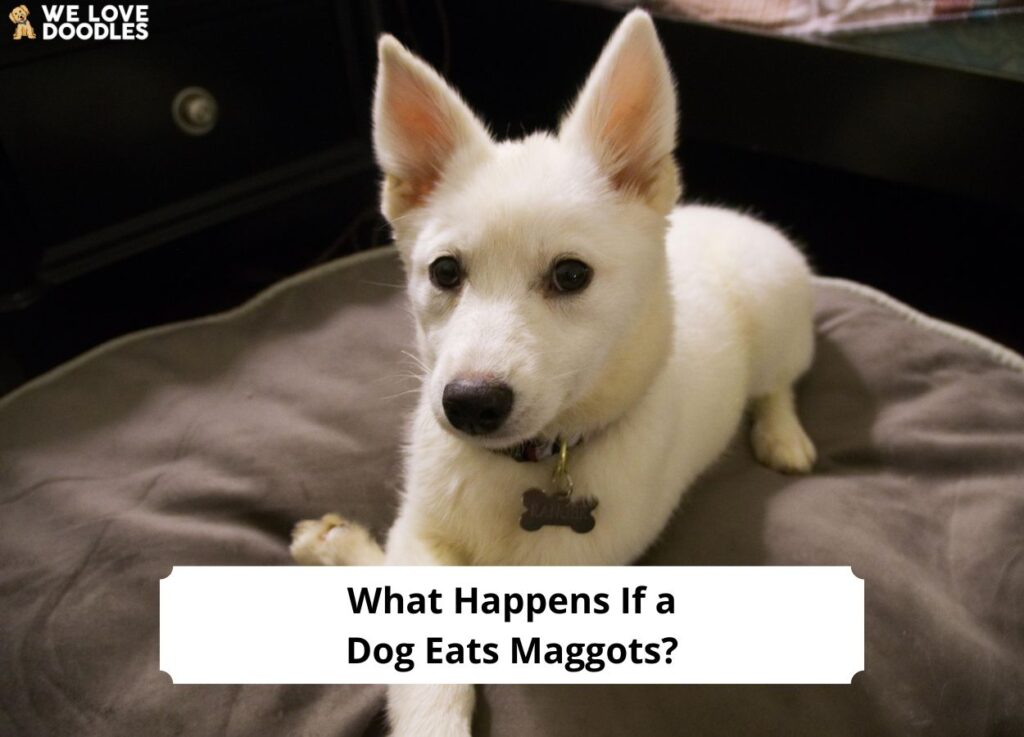 Maggots are fly larvae that give most people the creeps. But since dogs are not prone to that feeling, and love snatching everything they can get their paws on, it's possible for a dog to eat them. What happens if a dog eats maggots?
It's unlikely there will be a major problem if your dog has eaten a few maggots. But the source of the maggots should be inspected as they could cause other problems in your dog, like parasites.
Keep reading for more detailed information on maggots and what happens if a dog eats them.
Before reading this guide, "What Happens If a Dog Eats Maggots," check out: What Should I Do If My Dog Ate a Diaper? (2023) and Is Terro Ant Killer Poisonous to Dogs? (2023).
What Are Maggots?
Maggots are the larval stage of the fly and develop from fly eggs. The female fly will only lay her eggs in a protected area where she knows her larvae will have access to food. This implies they frequently deposit their eggs in decomposing matter, such as dead animals or spoiled food.
The development of a fly from an egg to an adult includes several stages, one of which is a maggot.
You'll be surprised to know these squirming creatures are frequently used as bait. Maggots, when utilized live, can be used to remove dead tissue from wounds and speed recovery.
Therefore, even creepy crawlies have a purpose. Because of their voracious appetites, maggots can only thrive in environments with an abundance of food.
If you suspect that your dog has eaten a maggot, it is highly recommended that you get in touch with a Pet Poison Helpline or your trusted veterinarian as soon as possible.
Maggots can be killed by:
Dousing them with hot water
Stamping on them
Putting them in alcohol
There are pesticides available to eradicate these creepy-crawly larvae. But if your dog somehow gets maggots on his body, you should never use these techniques or anything else to get rid of them. Go to the vet instead, where they can remove it securely and effectively.
Why Do Dogs Eat Maggots?
Dogs may consume maggots when they find them in or around the food they are consuming. The smell is the most important factor to consider. Your dog is a sucker for anything with an overpowering odor. Typically, rotten foods have a very strong odor.
Your dog may consume garbage or dead animals since they smell appetizing. It may be difficult to fathom, but dogs use their sense of smell to get to know one another by sniffing each other's feces. In any case, it's not something they find repulsive.
Is It Safe for Dogs to Eat Maggots?
Your dog won't get sick if he consumes just one maggot. But if he consumes too many maggots, he can get sick. Although severe illness is rare in canines, maggot ingestion can cause the common symptoms of nausea, vomiting, and diarrhea.
Ingestion of the maggot-infested substance is the primary concern for your dog. This can be a recently deceased creature or spoiled food. Your dog could get very sick from this.
The animal may also have been infested with parasites, which could have contributed to its death. Your dog is at risk of contracting the same ailment if he eats one of these.
To sum up, it's perfectly fine for your dog to have eaten a maggot or two. If he's eaten more, especially if the source was anything dead or rotting, it's best to schedule an appointment with the vet.
If your dog has parasites or another health issue, your vet will be the greatest source of advice on what to do next. It's possible that eating maggots will have different effects depending on where your dog gets them.
Animal Carcass
When dogs eat a dead animal infested with maggots, it's likely the larvae or the decaying flesh contain toxic bacteria, such as staphylococcus or salmonella. These microorganisms are hardy enough to live through the digestive acids of your pet and can cause an infection.
Intestinal parasites can also be found in dead animals, and these parasites have the potential to infect your puppy if they get into his system. The amount of spoiled meat that your dog consumed will determine how severe the symptoms are that it develops.
Feces
Horrible as it may be, dogs enjoy a good excrement feast. Unfortunately, the feces of certain wild animals may contain intestinal parasites. Maggots pick up parasite eggs and larvae from dog poop and transmit them to your pet.
Garbage
Your dog should not have any trouble if it encounters any maggots that are munching on typical waste that has been thrown away. However, pathogens in the trash might spread to your dog.
Dog Food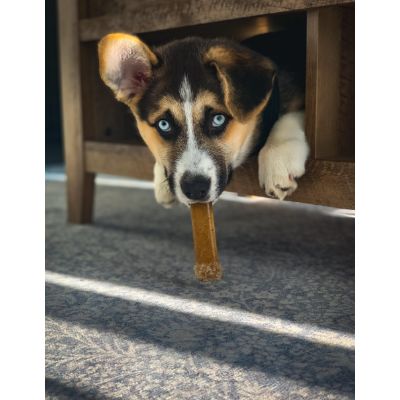 It's possible for the kibble your dog eats to get contaminated with maggots if you fail to store it correctly. In this scenario, the worms should not transmit anything dangerous to your dog; nonetheless, they will degrade the food's nutritional profile.
Consuming maggot-infested dog food might result in a lack of essential nutrients in the dog's diet. If you notice any maggots in your dog's kibble, it's time to make a trip to the store.
The consequences of consuming maggots are context-specific. Dogs can develop bacterial or parasitic infections from eating maggots from deceased animals. Dogs that eat their own waste are at risk of contracting intestinal parasites.
Maggots in trash or dog food, on the other hand, shouldn't spread disease.
What to Do If Your Dog Has Eaten Maggots
You are probably wondering what you should do now that you've discovered that your dog has eaten maggots. In most circumstances, all that is required of you is to keep an eye on things and be patient. In other circumstances, it is possible that you will need to consult a veterinarian.
Stay Alert and Wait
If you suspect your dog may have consumed maggots in their meal, the only thing you need to do is monitor their behavior closely.
It is possible that they will have some gastrointestinal distress if they have consumed a significant quantity of maggots. It should go away very fast, and there shouldn't be any symptoms that last for an extended period of time.
Even if your dog has eaten garbage, you don't have much to be concerned about. Although you should be on the lookout for symptoms of gastrointestinal distress, there shouldn't be any other side effects. Schedule a trip to the vet if your dog experiences severe symptoms of nausea, vomiting, or diarrhea.
If your dog ate feces that had maggots, the first important question to ask is what was in the feces itself. Assuming it's parasite-free dog poop, there's not much to worry about. If it came from a strange animal, you should take your dog to the vet to make sure he didn't pick up a parasite.
Contact the Vet
There are certain circumstances in which you should take your dog to the veterinarian. It is highly recommended to visit the vet if they have recently consumed the remains of a dead animal.
The symptoms of ingesting dangerous microorganisms are obvious: vomiting and diarrhea. Medications could be necessary. Antibiotics will be required if they contract an infection from the decomposing animal.
Parasites are another issue. Wild animals are more likely to have parasites after death than domestic animals because of the lack of deworming in the latter.
It's not an emergency if your dog has intestinal parasites, but they will make him sick as time passes. If you're worried about parasites, your vet can do a test to find out. The veterinarian may prescribe a dewormer if they suspect your dog has a worm infestation.
When to Take Your Dog to the Vet
If you discover the maggots came from a deceased animal, you should get in touch with your dog's veterinarian and make an appointment for a checkup as soon as possible.
Dogs shouldn't eat carrion since it may contain parasites and bacteria that cause illness. Maggots are easily digested by a dog's digestive system, yet the germs they carry are dangerous nonetheless.
In addition, you should visit the veterinarian immediately if:
You can actually see worms in his feces.
He's been sick for more than a couple of days with vomiting and diarrhea.
His temperature is quite high.
His appetite starts to fade.
He loses strength and energy.
Lastly, if a maggot gets into an open wound on your dog, it could spread infection.
Call your veterinarian immediately if you see maggots in your dog's skin. The worms will excrete a substance that will eat away at your pet's tissues. If not addressed, they will bore into your dog and even injure vital organs.
If he has recently eaten maggots from a dead animal, you should take him to the vet. Although maggots are edible, the diseases they carry can be harmful to your dog.
In addition, get medical attention immediately if you find that your dog is experiencing severe gastrointestinal symptoms. The final reason to get in touch with your veterinarian is if there has been a maggot infestation.
Treatment for Dog Who Has Eaten Maggots
If you notice your dog acting strangely after eating maggots, you should go to the veterinarian as soon as possible.
The veterinarian will first inquire as to what your dog ate, followed by how many maggots your dog consumed. The vet will then examine your dog and do any necessary tests to determine what's wrong.
Treatment options depend on the dog's symptoms and diagnosis, but can include:
Intravenous fluid therapy for dehydration.
Antibiotics to cure bacterial diseases.
Anthelmintic medicines to get rid of parasites.
If symptoms are severe, your dog may need medication to prevent diarrhea or nausea.
If you take your dog to the veterinarian, they will question you about what happened and then conduct a medical examination. Supportive care and medicine that target the underlying problem may be part of the treatment plan, although this will depend on the symptoms as well as the diagnosis.
Frequently Asked Questions
Can a dog survive maggots?
Outside of a significant wound or damaged organ, a dog's maggot-filled injury is not typically a serious cause for concern with proper veterinarian treatment.
What happens if my dog ate maggots and threw up?
Maggots themselves are typically safe enough for your dog to eat, but the surrounding biological matter they were living in can be harmful, prompting your dog to vomit. In such cases, you should consult your veterinarian to rule out parasites or other problems from spoiled meat or garbage.
Do maggots cause pain in dogs?
If your dog has maggots in a wound, you may notice signs of discomfort or a foul smell.
Conclusion for "What Happens If a Dog Eats Maggots"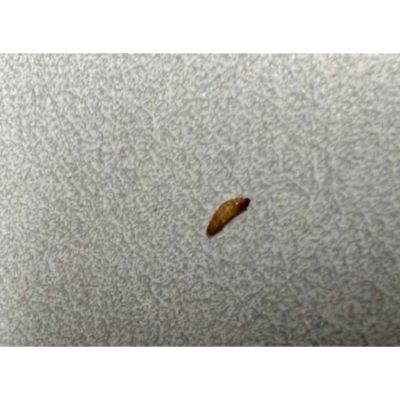 So, if your dog eats a couple of maggots, what happens next will most likely be fine. If you find that the source of the maggots can be harmful to your dog, or that your dog is experiencing the above-mentioned symptoms, then it's recommended that you take it to the vet immediately.
If you find this guide, "What Happens If a Dog Eats Maggots" helpful, check out:
Learn more by watching "My Dog Ate Maggots What Do I Do?" down below:
Garrett loves animals and is a huge advocate for all Doodle dog breeds. He owns his own Goldendoodle named Kona. In addition, he volunteers at the Humane Society of Silicon Valley, where he fosters dogs and helps animals. Garrett enjoys writing about Doodles and believes that dogs can teach humans more about how to live than humans can teach a dog.
Why Trust We Love Doodles?
At We Love Doodles, we're a team of writers, veterinarians, and puppy trainers that love dogs. Our team of qualified experts researches and provides reliable information on a wide range of dog topics. Our reviews are based on customer feedback, hands-on testing, and in-depth analysis. We are fully transparent and honest to our community of dog owners and future owners.