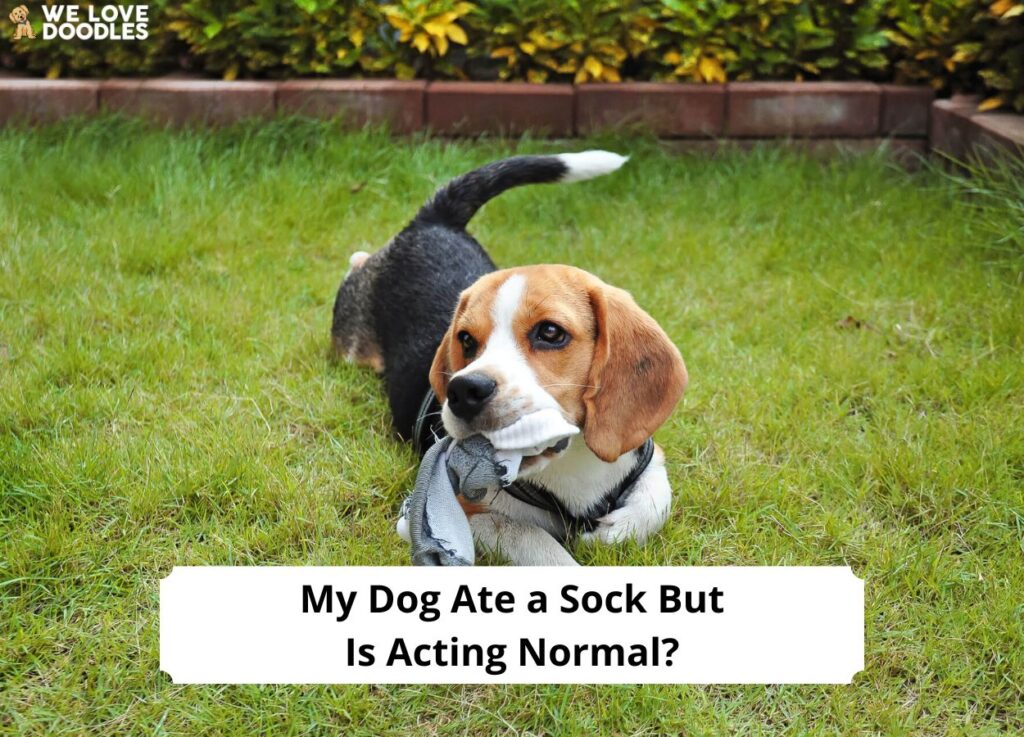 If your dog ate a sock but is otherwise acting normal, what should you do? Dogs may occasionally ingest objects other than food, leading to health concerns.
Although it's possible that your dog won't show any signs of distress after consuming a sock, it's still best to take certain steps. Here's what to do next and what to expect.
Before reading this guide, "My Dog Ate a Sock But Is Acting Normal," check out: Dog Toys out of Socks: Easy and Fun Projects for Beginners! (2023) and How to Make a Dog Diaper Out of a Sock, Pee Pad, or Shirt? (2023).
My Dog Just Ate a Sock – What Should I Do?
Different dog breeds have varying approaches to inedible objects. While some may ingest foreign objects and function normally, others begin to show symptoms of sickness. Individual dogs may have noticeable size differences even within the same breed.
Here are several things you can do to help your dog after eating a sock.
Attempt Removing the Sock From the Dog's Mouth
If the sock is not too big, you might attempt to expel it using your fingers gently. Take precautions to avoid getting bitten, and try your best not to upset your dog.
Find the Sock in Your Dog's Vomit
Your dog will vomit up the sock as soon as it reaches its stomach. You should locate your dog's vomit and check whether the sock is part of the contents.
If your dog happens to vomit the entire sock, everything is fine. Otherwise, you ought to be worried. Sock fabric leftovers can get caught in your dog's digestive tract, causing discomfort or even longer-term health problems.
It's possible to induce the vomiting yourself if it doesn't happen naturally. Three percent of hydrogen peroxide is sufficient to induce vomiting and help expel the contents from the dog's stomach.
However, you should seek professional medical advice first. While it may be helpful in some situations, it's not something you should rely on if your dog is behaving normally.
Inducing vomiting might result in the sock becoming trapped in the dog's throat, mainly if it's large. The dog might not be able to breathe properly due to this blockage. That's why it's advisable to let the dog do it alone if they're acting normally.
Monitor Your Dog's Stool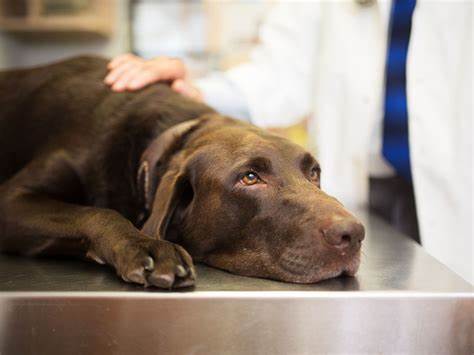 You must check your dog's body language closely if they don't throw up after ingesting the sock. It would help if you also kept tabs on their bathroom routine, as it's the other likely exit for the sock.
According to experts, socks typically take one to two days to pass through a dog's digestive system, with some taking up to seven days or longer.
Besides the sock itself, a dog's breed, diet, and general lifestyle may also influence the days it takes for a sock to exit its body. To get advice tailored to your dog's situation, it's best to talk with your vet.
Take Them to a Vet
If you've been watching your dog's poop for the advised time frame and nothing has come out, you should visit the vet. Furthermore, if your dog starts acting sick at any point throughout this mess, it's time to bring them in.
The sock can make its way down the digestive tract and start triggering complications that weren't there at first. The presence of a sickness's symptoms may be an indication of more severe problems, such as a blockage or obstruction, which require immediate veterinarian attention.
Larger dogs will have easier swallowing socks than smaller dogs, who often struggle or even experience obstructions. So, rather than waiting for your dog to pass the sock in their poop, you should take them to the vet immediately after you notice any symptoms.
Don't hesitate to seek medical advice if you are unsure whether your dog has ingested a sock. Your veterinarian may recommend an X-ray, but socks are challenging to identify.
Endoscopy is the ultimate and most appropriate choice available at this point. So, if you want to know what's within your dog's stomach, the vet will have to put in an endoscope. You might see the problem as a health concern and miss this entirely.
Adhere to Your Vet's Directions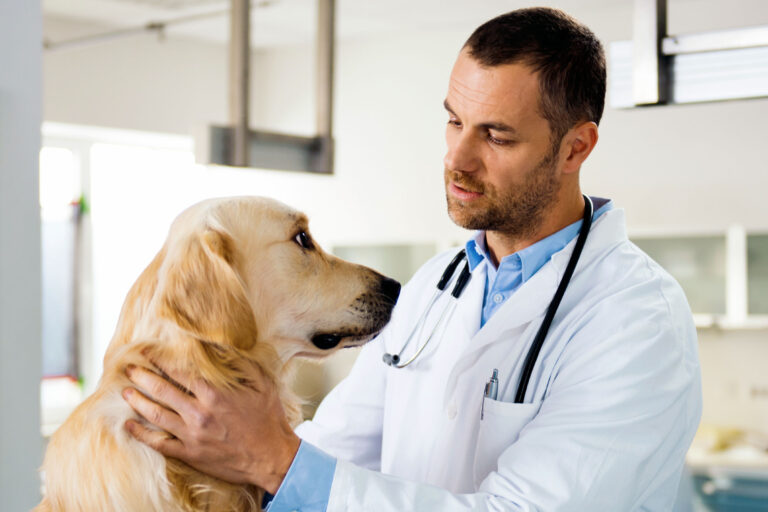 Your vet might ask you to bring your pet into the clinic for an examination and treatment, or they may be willing to monitor the issue from home with adequate supervision. It would be best if you didn't take charge of the matter alone since that could make things worse for your dog.
What To Expect if Your Dog Ate a Sock But Is Acting Normal
Here are some potential side effects that could occur if your dog ate a sock but they're behaving normally.
Choking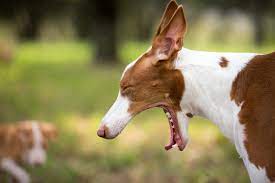 If the sock is sufficiently small, there is a risk that your dog will suffocate. Examine your dogs for symptoms of choking, including:
A hacking cough
Gagging
Trouble breathing
Such situations could warrant immediate medical attention from a veterinarian.
Digestive Obstruction
If your dog swallows a sock too big to fit through their digestive system, it could become lodged there and cause an obstruction. The blockage induces vomiting and dehydration. It may also prevent food from passing through, causing malnutrition.
The blockage can sometimes be so severe that it necessitates surgery to remove the sock. While some dogs might require one or two nights at the clinic to recuperate and receive further pain relief, many fully recover in about two weeks. Even with adequate therapy, the obstruction may cause death in certain dogs.
Infection in the Intestines
Another possible effect of a dog ingesting a sock is an infection in the intestines. The condition may result in inflammation and abdominal pain.
It may also lead to lethargy and loss of appetite. If left untreated, the infection can spread to other organs and cause further complications.
Frequently Asked Questions
Here are the most common questions owners ask when their dog ate a sock but is acting normal.
How can I help my dog pass a sock?
The best way to help your dog pass a sock is to take them to a vet. The vet will likely use imaging techniques to pinpoint where in the digestive tract the sock is lodged. They may prescribe medications to help hasten its passage or perform surgery if the issue is severe.
Can a sock stay in a dog's stomach for a week?
A sock can get stuck in a dog's stomach for a week or more. That causes severe vomiting and diarrhea, leading to dehydration and other health issues. In addition, the sock could puncture the digestive tract, resulting in serious complications.
How do I know if my dog swallowed a sock?
There could be an issue with your dog's digestive tract due to sock ingestion if they suddenly lose interest in food and water. Furthermore, you can know if your dog swallowed a sock when they're acting uncomfortable or when in pain.
Can a dog's stomach acid dissolve a sock?
Yes, a dog's stomach acid can dissolve a sock. A dog's stomach acid is more potent than a human's, permitting it to decompose objects that aren't food. However, to what extent a dog's stomach acid dissolves a sock depends on the sock's material and the dog's digestive system.
How long can a sock stay in a dog's stomach?
How long a sock remains in a dog's stomach depends on many factors, including the size and type of the sock, the dog's size, and overall health. On average, a sock can stay in a dog's stomach for one to four days. However, it can go up to eight days or more.
Should I make my dog throw up if he ate a sock?
Making your dog vomit is not always the best course of action. Depending on how long ago your dog ate the sock and the size of the sock, vomiting could make matters worse. If it's a must, ensure you get directions and guidance from your vet on how to do it safely.
What to do if your dog is eating socks?
It's imperative to get in touch with a vet immediately if your dog exhibits any symptoms of discomfort or sickness. They can evaluate the situation and provide you with recommendations regarding the best way to remove the sock from your dog's body.
Conclusion for "My Dog Ate a Sock But Is Acting Normal"
If your dog has eaten a sock, monitoring their behavior closely and contacting your veterinarian if you are concerned is essential. While most dogs will pass the sock without any issues, some dogs may need medical intervention. Your vet may recommend an endoscopy to remove the sock.
The sooner you get your dog to the vet, the better the outcome. Furthermore, it's in your best interest to be always ready and know what to do if your dog eats something it shouldn't. We hope our article answered your questions about what to do if your dog ate a sock but is acting normal.
If you find this guide, "My Dog Ate a Sock But Is Acting Normal," helpful, check out:
Learn more by watching "Dog Eats a Sock: Obstruction Signs and 3 Remedies" down below: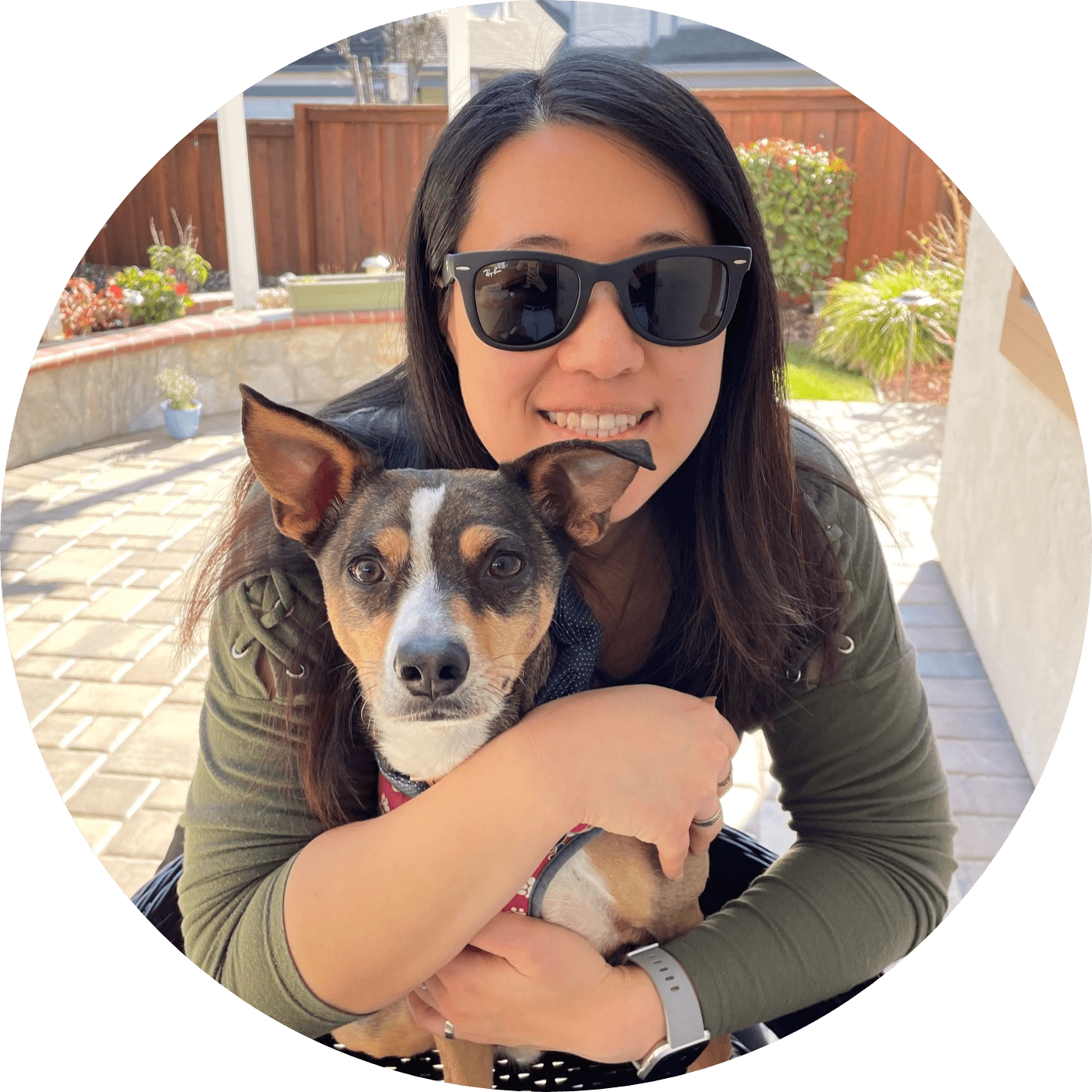 Dr. Sabrina Kong graduated from the Royal Veterinary College in England in 2016 and has been working at a small animal clinic in Northern California since then. She grew up in the Bay Area and got her bachelor's degree from Cal Poly San Luis Obispo. She also became a Certified Canine Rehabilitation Practitioner through a program at the University of Tennessee.
When she isn't in the clinic taking care of her four-legged patients, she enjoys traveling and trying new foods with her friends and her three-legged dog, Apollo. She adopted Apollo from her clinic when he was a puppy with numerous health issues. Dr. Kong truly cares about taking care of animals.