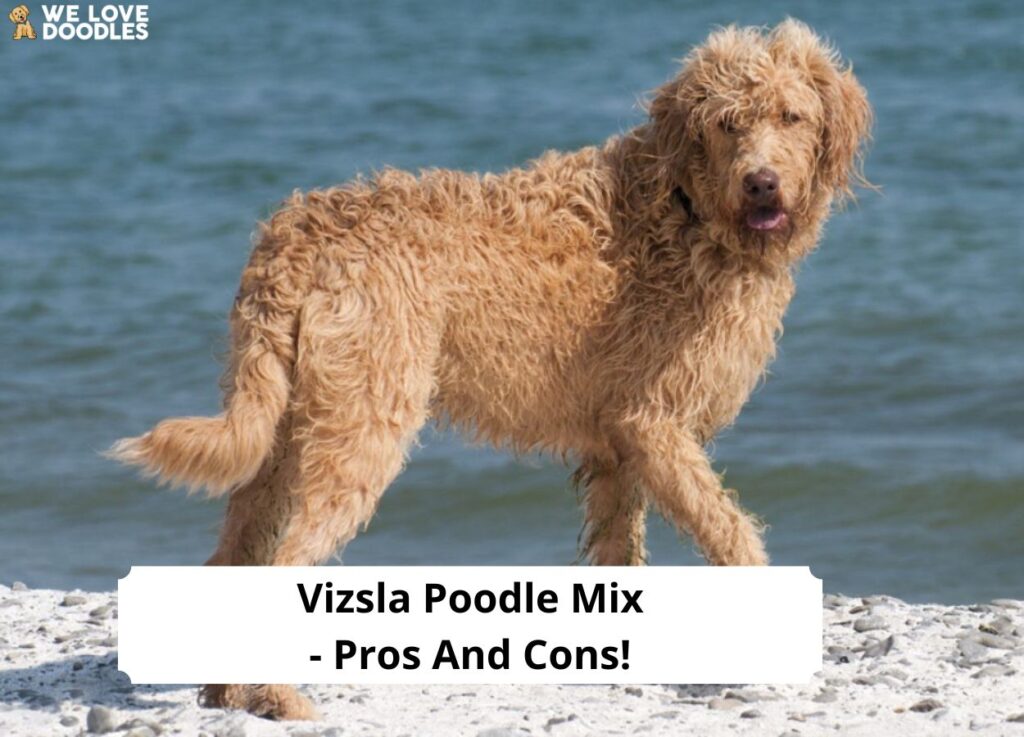 The Vizsla Poodle mix is a relatively uncommon designer dog that is the impressive mix of the athletic, loyal Vizsla and the intelligent, hypoallergenic Poodle.
The resultant offspring pups are generally even-tempered, intelligent, and extremely affectionate, as both parent breeds are known to be highly attached to their human families.
In this post, we'll look at both parent breeds and the characteristics of the Vizsla Poodle mix. We'll also highlight all the pros and cons associated with such an innovative dog breed.
Before scrolling down this Vizsla Poodle mix guide, you can check out these other Poodle mixes from our team at We Love Doodles: Samoyed Poodle Mix and Blue Heeler Poodle Mix.
The Vizsla – A Brief History
The Vizsla is a Hungarian dog breed with a long and distinguished history. For centuries, Vizslas were prized by the nobles of Hungary as hunting dogs and companions, and their popularity eventually spread to other parts of Europe.
Vizslas are medium-sized dogs with short, dense coats that can be either brown or golden. Today, they are widely recognized as one of the best all-around hunting dogs, and their gentle nature makes them ideal family pets.
They are lively and affectionate dogs that are highly trainable and excel at both obedience and agility trials. With their eagerness to please and high level of intelligence, Vizslas make excellent working dogs, as well as loyal and loving companions.
History of The Poodle
The Poodle is a popular dog breed from Germany. It was originally bred as a gun dog and used to retrieve game birds from the water. The breed gained popularity in France in the 18th century, where they were often seen accompanying ladies of high society.
In America, the Poodle became one of the most popular breeds in the 1950s thanks to celebrity owners like Elizabeth Taylor and Frank Sinatra. Today, the Poodle is still one of America's favorite dogs and can be found in homes across the country.
The Vizla Poodle Mix
Like all hybrids, the Vizsla Poodle mix enjoys the characteristics of both parent breeds. Athletic, loyal, and affectionate to the point of being called "Velcro," these puppies will happily follow you everywhere, whether up a hiking trail or on a trip to the bathroom.
Vizsla Poodle Mix Appearance And Maintenance
Depending on which parent breed it takes after, the Vizsla Poodle mix can have a short, straight coat like the Vizsla or a curly, hypoallergenic coat like the Poodle. Its fur may be light or rust-colored if the mix takes after the Vizsla. It may also fall in the wide range of colors of the Poodle, such as brown, apricot, red, or black.
The mix will likely have a low to moderate shedding coat and could even be hypoallergenic. It typically has modest grooming needs, requiring a brushing every few days to remove dead fur and dander, plus an occasional bath.
However, the mix's floppy ears will likely require more attention and cleaning than a dog with perky ears. You'll have to clean this mix's ears twice weekly with a vet-approved cleaner to prevent a build-up of wax and ear infections.
The size of a Vizsla Poodle mix will vary greatly depending on the Poodle parent, as Poodles are available in three sizes: Standard, Toy, and Miniature. Typically, breeders develop the Vizsla Poodle mix using a Standard Poodle.
In this case, the mix will likely be a medium-sized dog that stands 18 to 24 inches at the shoulder and weighs 40 to 70 lbs.
The Vizsla Poodle Mix Temperament
The Vizsla-Poodle is an intelligent, highly trainable dog that gets along well with children and other animals. Obedience training will be a breeze since this mix loves learning new things. This dog also needs constant mental stimulation!
However, with intelligence comes a stubborn streak, and the Vizsla is known to be particularly headstrong. Firm leadership and consistent training will be necessary to keep this breed happy and balanced.
Separation Anxiety
The Vizsla Poodle mix is a highly affectionate dog that bonds closely to its human family. However, this makes the dog prone to separation anxiety.
If you've ever come home to a dog visibly shaking, panting heavily, or pacing back and forth, then you're familiar with separation anxiety. While separation anxiety can be challenging to deal with, there are some things you can do to help your dog feel more comfortable when left alone.
First, try to create a calm environment before leaving the house. Avoid activities that will get your dog worked up, such as playing fetch or going for a run.
It would be best if you also took some time to create a safe space for your dog, whether that's a crate or a designated area in the house where it feels comfortable. Finally, make sure to give your dog plenty of exercise and attention when you are home, as this can help reduce their anxiety levels.
Socialization and Training
The Vizsla Poodle mix is not known to have aggressive tendencies, but the Vizsla is a hunting dog with a high prey drive, so the mix might be similarly inclined to chase after smaller animals. To curb the inclination of this mix's prey drive, early and extensive socialization is crucial to help it become more comfortable around other people and animals.
Socialization is especially important if you plan on taking your dog out in public places like parks or on walks. It can also help to prevent behavior problems later on down the road. Dogs who are not well-socialized are often more prone to anxiety and aggression.
Vizsla-Poodle Exercise Needs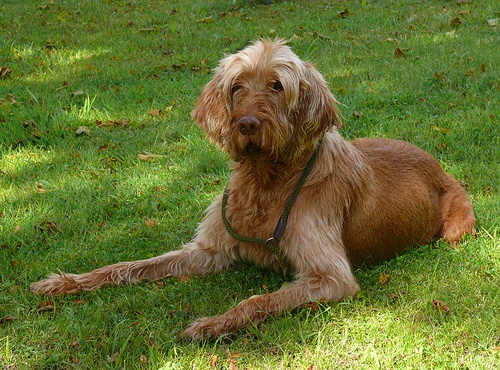 The parents of the Vizsla-Poodle are athletic, hunting breeds. The resulting mix has moderate to high energy levels and will benefit from one or two hours of exercise every day, with loads of playtime in between.
A mere stroll around the neighborhood isn't likely to be enough, so you'll have to provide more intense activities throughout the day, such as a game of fetch, a run, or a long hike. An under-exercised dog will likely engage in destructive behaviors like excessive barking, digging, and chewing.
The Vizsla Poodle mix is an agile hybrid that may also enjoy agility classes. Agility training is a fun way to bond with your dog while providing them with much-needed exercise. It's also a great way to socialize your pup, as they'll get to interact with other dogs and people while learning new skills.
Health of The Vizsla Poodle Mix
Like any mixed dog breed, resulting offspring are prone to the health problems of both parent breeds. The Vizsla Poodle mix is a relatively healthy dog that can live 12 to 15 years. However, there are a few health problems to look out for.
Hip And Elbow Dysplasia
Hip and elbow dysplasia are joint conditions that can cause pain and lameness in dogs. Both conditions are hereditary, meaning they are passed down from parents to puppies. Hip dysplasia occurs when the hip joint does not form properly, causing the joint to rub and grind instead of sliding smoothly. This rubbing can damage the cartilage and eventually lead to arthritis.
Elbow dysplasia is a similar condition that affects the elbow joint. It is often caused by a malformed radius bone, which rubs against the ulna and causes wear and tear on the cartilage. In severe cases, both conditions can require surgery to correct.
Luckily, there are many things you can do to help prevent or manage hip and elbow dysplasia. For example, weight management is essential for preventing further joint damage. Exercise can also help to keep muscles strong and joints flexible. In addition, regular vet check-ups can help to identify the early stages of these conditions so that treatment may begin as soon as possible.
Gastric Torsion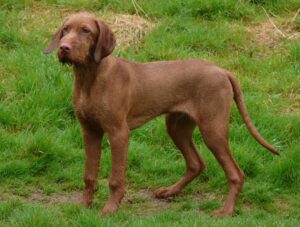 Also known as bloat, gastric torsion is a serious condition that can affect dogs of any age, breed, or size. Poodles are particularly susceptible. The condition occurs when the stomach bloats and twists, preventing gas and liquids from escaping.
Gastric torsion is a medical emergency that can be fatal if not treated immediately. Symptoms of gastric torsion include restlessness, pacing, drooling, dry heaving, and abdominal pain. If you suspect your dog may be suffering from gastric torsion, it is crucial to seek veterinary care immediately.
Progressive Retinal Atrophy (PRA)
Progressive retinal atrophy (PRA) is a degenerative eye disease that affects dogs. The disease gradually causes the retina to deteriorate, leading to blindness. PRA is an inherited condition, so breeders should test their dogs before breeding them. There is no treatment for PRA, but an early diagnosis can help to manage the disease and give dogs the best possible quality of life.
Symptoms of PRA typically begin to appear when dogs are between two and five years old. The initial signs include night blindness and difficulty adjusting to changes in light levels. As the disease progresses, dogs will also start to experience daytime vision problems. Ultimately, PRA will lead to complete blindness.
Skin Problems
Poodles are prone to a variety of skin problems, from allergies to infections. Even the healthiest dog can develop a skin problem at some point in its life. The most common skin problems in dogs include allergies, hot spots, mange, and infections.
Allergies are the most common cause of skin problems in dogs, and anything from environmental irritants to food sensitivities can trigger them.
Hot spots occur because of excessive licking or chewing
Mange is a severe condition caused by mites. It can lead to intense itchiness and hair loss.
Infections occur when something damages the skin, and they can range from mild to severe.
With proper care and treatment, most skin problems in dogs can be resolved.
Canine Epilepsy
The Vizsla is particularly prone to epilepsy, a neurological disorder that causes dogs to experience seizures. The severity of the seizures can vary, and some dogs may only have them occasionally, while others may experience frequent seizures.
There is no cure for epilepsy, but there are treatments that can help to control seizures. Some common treatments include medication, special diets, and supplements. Epilepsy can be a difficult condition to manage, but with the help of a veterinarian, many dogs with epilepsy live long and happy lives.
Frequently Asked Questions
Do Vizsla mix shed?
The Vizsla Poodle mix will likely have a low to moderate shedding coat and could even be hypoallergenic. It typically has modest grooming needs, requiring a brushing every few days to remove dead fur and dander, plus an occasional bath.
What Is A Vizsla Poodle Mix Dog? 
Typically, a Vizsla Poodle mix dog is a crossbreed between a Hungarian Vizsla and a Standard Poodle.
How much does a Vizsla Poodle mix cost?
If you can find a Vizsla Poodle mix near you, it should typically cost around $1,000
What do you call a Vizsla Poodle mix?
The dog that results in the breeding of a Vizsla and a Poodle is simply referred to as a Vizsla-Poodle or a Vizsla-Poodle Mix. Others have started calling it a Vizsladoodle.
The Vizsla Poodle Mix: Athletic and Affectionate
The Vizsla Poodle mix is an active, athletic breed with moderate to high exercise needs. In addition, they are intelligent dogs that can have a stubborn streak, so extensive training and firm leadership are necessary.
While not for everyone, if you have the time to train, socialize, and exercise this hybrid, you'll be rewarded with a loving, loyal family member that makes an excellent addition to your family.
For more Poodle mix guides from our team at We Love Doodles, you can check out:
If you find the Vizsla Poodle mix a fascinating Poodle mix, you can learn more about other amazing breeds by watching "Top 10 Poodle Mix Breeds for Couples | Dog World" down below:
Garrett loves animals and is a huge advocate for all Doodle dog breeds. He owns his own Goldendoodle named Kona. In addition, he volunteers at the Humane Society of Silicon Valley, where he fosters dogs and helps animals. Garrett enjoys writing about Doodles and believes that dogs can teach humans more about how to live than humans can teach a dog.
Why Trust We Love Doodles?
At We Love Doodles, we're a team of writers, veterinarians, and puppy trainers that love dogs. Our team of qualified experts researches and provides reliable information on a wide range of dog topics. Our reviews are based on customer feedback, hands-on testing, and in-depth analysis. We are fully transparent and honest to our community of dog owners and future owners.