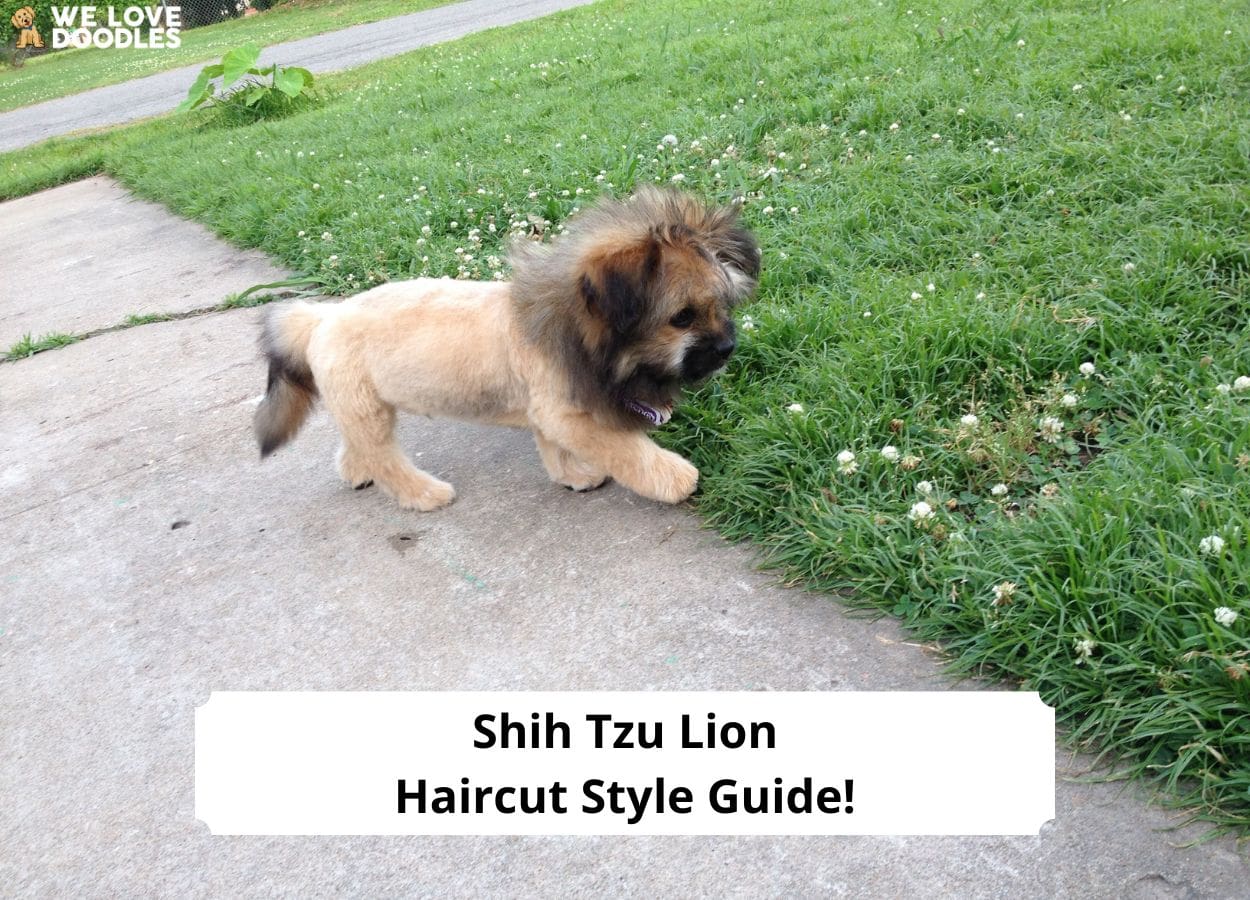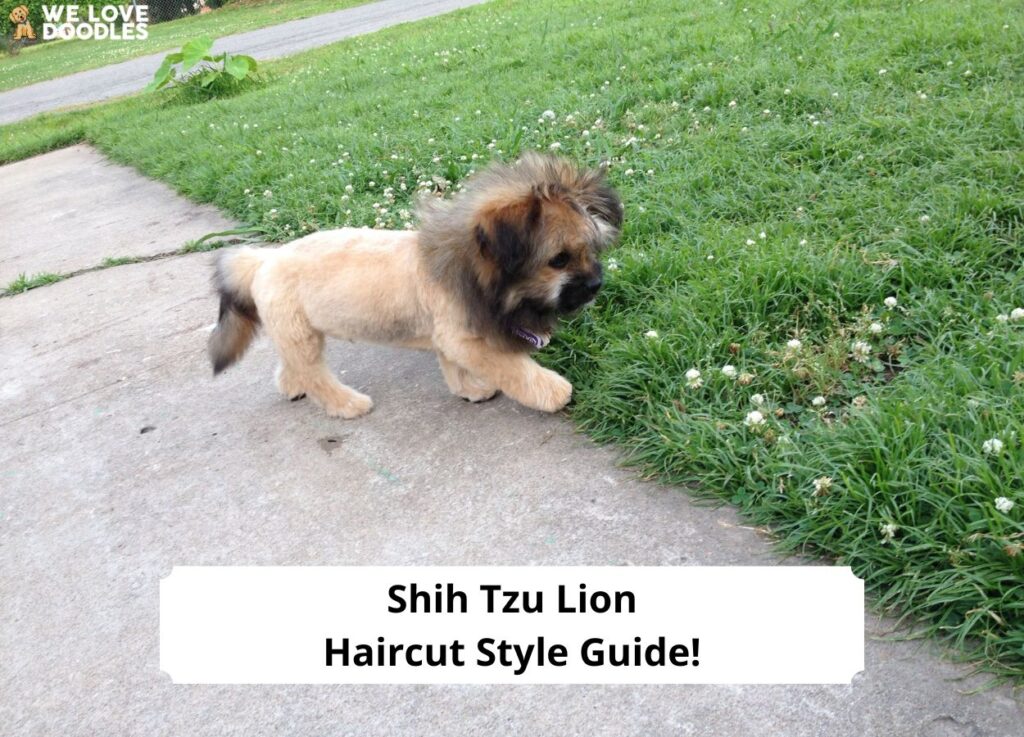 A Shih Tzu's fur is thick and luscious, and it's no surprise that owners love to try different styles. Certain haircuts also help keep their fur manageable. In terms of Shih Tzu haircut options, the lion cut is among the cutest, so we've created this guide to help you achieve this bold style.
There's a lot of maintenance regarding Shih Tzu coats. The undercoat is fluffy and adds volume, while the top coat is sleek and soft. But you'll want to brush them daily, or else the hair gets matted. There's not much more painful — for you and your pet — than trying to brush knots out of their fur.
Keeping your Shih Tzu styled not only improves the level of maintenance their fur requires but also keeps them looking adorable. There are cuts to make them look like a cuddly teddy bear, a stylish pup with a topknot, or a lion haircut.
Before scrolling down this guide "Shih Tzu Lion Haircut Style Guide," check out: Do Groomers Sedate Dogs? (2023) and Do You Tip Dog Groomers? (2023).
What Is a Shih Tzu Lion Haircut?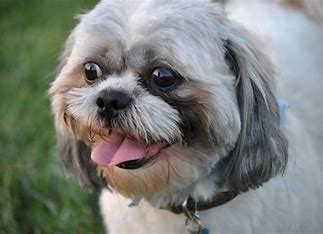 Regarding Shih Tzu haircuts, the lion cut is one of the most popular. It makes your pup resemble a fierce lion. Since Shih Tzus are so small, this style has an element of humor. Male lions have thick manes surrounding their faces, but any gender of Shih Tzu can rock this haircut.
You'll shave your Shih Tzu's body close to the skin to get the look. Lions have close-cropped fur on their body, but their signature look relies on the wild mane around their heads.
Before grooming your dog, you can check out some pictures of male lions to see their manes. It starts at their face and goes down their neck to their back, and you can mimic this look on your dog.
How to Groom a Shih Tzu to Look Like a Lion
If you want your Shih Tzu to look like a lion, there are a few steps you need to follow. The general idea is that you're cutting their body fur short and leaving a wild mane around their head.
It doesn't take much time to create this style, but ensure you're careful with your dog's sensitive areas since you're using clippers. You can keep them trim throughout the warm weather, shaving their body when necessary, and cutting their mane with scissors.
Step 1: Gather Your Supplies
You don't have to take your Shih Tzu to a groomer to get the lion cut. Make sure you have all the supplies at home, and you can complete this style without much fuss. You should have these basics:
A metal comb and dog brush
Blade clippers with attachments
Chunkers and scissors
Pet shampoo and conditioner
If your dog isn't a fan of grooming, you'll also want a slip leash ready for use. They'll keep your dog in place comfortably, so you can work without worrying that they'll move and mess up the haircut.
Step 2: Brush and Bathe Your Shih Tzu
You want to start fresh, so before you cut any hair, brush your Shih Tzu. Ensure their fur has no tangles. The metal comb works wonders here, keeping the hair sleek without snagging.
When you've untangled your dog's fur, bathe them as you usually do. Use pet shampoo to clean their fur because dirt can clog the clippers, and clogged clippers can pull at their hair and skin. Conditioners will keep their fur smooth during the grooming process.
Use a blow dryer on your dog after you finish shampooing them. You want to avoid using a towel to dry them this time since it can knot the fur. When they're dry, comb them once more before you start grooming.
Step 3: Prepare Your Dog for the Cut
Put your Shih Tzu on a smooth, sturdy surface for grooming. You should be able to reach your dog comfortably, and they should feel confident with the location. Use the slip leash if necessary, or have someone help hold your furry friend in place.
Step 4: Use Clippers on the Body
The first part of the lion cut is shaving the body fur short. You'll put a guard on the clippers to ensure they cut at a specific length. The base clipper cuts hair down to the skin, so choose the right size guard for your dog's body.
The ideal length for body fur ranges from one to two inches, so ensure your clipper guard will deliver this length. The larger number on the shield means the hair stays long after you cut it.
Depending on your clipper set, you'll want to look for these numbers:
#8, for one-inch fur
#10, for 1 1/4″ fur
#12, for 1 1/2″ fur
Shave the top of their body, their chest, the tops of their legs, and the base of their tail. The fur left at their paws and the tail tip add to the overall lion look. Don't trim too close to their neck since a lion's mane grows near his back.
Step 5: Carefully Trim Sensitive Areas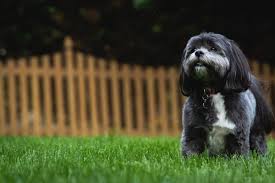 Your Shih Tzu's most sensitive areas are its stomach, groin, and bottom. You can't use the clippers with the guard attached here because it won't trim the fur short enough. However, the bare blades get hot with use, so go slowly and take frequent breaks to prevent the clippers from overheating.
Step 6: Shape Their Mane
This step is the most fun because it's when you make your pup look most like a lion. Start with chunkers, which are grooming scissors that give hair texture even while keeping it trim. Use them by combing the mane area fur forward, chunking it in a reverse teardrop style, and brushing it back.
If your Shih Tzu's hair isn't long enough to chunk in this way, you can trim it into a mane shape with regular grooming scissors. Since Shih Tzu fur grows about half an inch every month, you'll have more to work with the next time you trim them. You can use the chunkers to give the mane volume later.
When using the clippers, you left a tuft of hair on the tail and fur near their paws to resemble a lion even more. You can shape the remaining hair with scissors if you want to style it sleekly. Step back to get the complete picture of your little lion. Since lions are wild animals, you don't need your Shih Tzu to look smooth for this look — you'll see the resemblance immediately.
Step 7: Keep It Brushed
Since your Shih Tzu will have longer fur around their face, you should still brush them regularly. Keep their mane sleek and styled so no hair will obscure their vision or poke them in the eyes. Brushing also prevents the mane from developing matted areas or knots that are tough to undo.
Frequently Asked Questions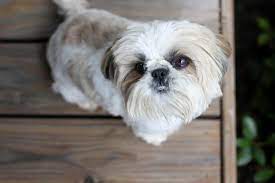 You've learned why a lion haircut is so cute on a Shih Tzu, but you might want more information. If you need to know more, check out the answers to these frequently asked questions.
What is a lion cut on a Shih Tzu?
A lion cut on a Shih Tzu is a style that has close-cropped body fur but leaves the hair around the face and head longer. Since the long hair stands out in contrast to the short body fur, your little Shih Tzu will resemble a fierce lion.
How do I give my Shih Tzu a lion cut?
There are seven simple steps to give your Shih Tzu a lion cut. Brush and bathe them before you start. Get help if your dog isn't a fan of grooming because you don't want them to squirm. You must use clippers on their body, so go slowly and carefully. Grooming the mane is the last and most fun step.
What does a lion cut look like on a Shih Tzu?
A lion cut transforms your cute Shih Tzu into a ferocious lion. Well, not really, but your dog will look like the cutest version of the king of the jungle. Your furry friend will have a close-shaved body with a wild mane of hair around their head.
How long does it take for Shih Tzu hair to grow back?
A Shih Tzu in good health can grow about half an inch of fur every month. You can keep their fur in the best condition by brushing them often. Even when your Shih Tzu is growing out hair from the closely shaved lion body, using a brush can stimulate growth. You should see a decent layer of soft fur about three months after shaving your dog.
What is the point of a lion cut on a Shih Tzu?
The lion cut is a great way of making your Shih Tzu look more adorable than usual. It's fun to have your furry friend resemble the king of the jungle instead of just your cute fluffy dog. In all seriousness, the lion cut is a low-maintenance style that can help promote healthy fur growth for your Shih Tzu. It also keeps them cool in hot weather, so it's stylish and practical.
Conclusion for "Shih Tzu Lion Haircut Style Guide"
The lion cut looks adorable on your Shih Tzu because they look small but fierce. In terms of Shih Tzu haircuts, the lion cut is easy to maintain because you only need to trim them every four to six weeks. You have less to brush daily, too, since they only have long fur around their head.
The lion cut is ideal for hot weather because your Shih Tzu will have short hair all over their body, keeping them cooler.
You don't have to worry about their long fur matting, either, since you trim so close to their skin. The cut reduces a lot of regular grooming and simplifies the brushing process.
Make sure to take care of your Shih Tzu in other ways, too. Brush their teeth to give them bright white teeth to match their lion mane. While you won't need to brush their body as much, make sure you keep their mane sleek and give them plenty of love since you'll spend less brushing time bonding with them.
Try the lion haircut on your Shih Tzu and see how adorable they look. You can keep this cut for a while or let it grow out and try different styles later.
For more guides similar to the Shih Tzu Lion haircut style, check out:
If you want to learn more about Shih Tzu grooming, you can watch "Groomer Society | Shih-Tzu Shortcuts With Joshua Morales (Live Seminar Preview)" down below:
Garrett loves animals and is a huge advocate for all Doodle dog breeds. He owns his own Goldendoodle named Kona. In addition, he volunteers at the Humane Society of Silicon Valley, where he fosters dogs and helps animals. Garrett enjoys writing about Doodles and believes that dogs can teach humans more about how to live than humans can teach a dog.
Why Trust We Love Doodles?
At We Love Doodles, we're a team of writers, veterinarians, and puppy trainers that love dogs. Our team of qualified experts researches and provides reliable information on a wide range of dog topics. Our reviews are based on customer feedback, hands-on testing, and in-depth analysis. We are fully transparent and honest to our community of dog owners and future owners.