Are you searching for Schnoodle breeders in Washington state? Do you need a family dog? You can get all these dogs in one — meet the furry Schnoodles. This breed is a hybrid breed that comes from intelligent Poodles and protective Schnauzers. You already know how adorable and active Schnoodles are, but you've come to the right place if you're looking for trustworthy breeders.
Before scrolling down this list of Schnoodle breeders in Washington state, you can check out these other recommendations from our team at We Love Doodles: Best Pointer Breeders in Washington State and Best Schnauzer Breeders in Washington State.
Schnoodle Puppies For Sale in Washington State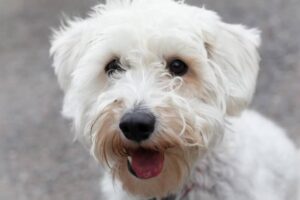 This informational dog guide has listed the best Schnoodle breeders in Washington state. Let's get going.
Schnoodle Product Recommendations: Best Baby Strollers With a Dog Compartment and Best All Natural Shampoos For Dogs.
1. PuppySpot's Schnoodles For Washington State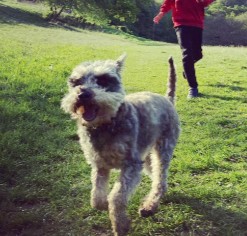 PuppySpot only lists puppies for sale that have been born already – so you know exactly what you're going to get. They provide a full health check and a 10-year health warranty on all of their puppies, with a super strict screening process for the very best breeders.
They've even partnered with the American Humane Society and the American Kennel Club for ensured quality. That means no puppy mills or scammers.
With over 200,000 puppies sold and 10,000 verified 5-star reviews, their website is easy to browse and navigate. It also has an A+ score with Better Business Bureau. They don't do waitlists, and they deliver everywhere in the United States via their private airline.
PuppySpot Details
2. Echo Hills Ranch
Located in Huckleberry Mountains, North of Spokane, Echo Hills Ranch is one of the oldest Schnoodle breeders in Washington State. The kennel specializes in miniature and designer puppies. The breeder ensures genetic health checkups of each puppy so that they're healthy.
Their Schnoodle puppies grow up with love and care in their family environment. The staff ensures every puppy you get is well-trained and well-socialized for smooth transitioning. The kennel spans over seven acres of land with proper fencing. And all their puppies roam and play in the climate-controlled farm environment.
Your Schnoodle puppy receives age-appropriate vaccines, gets dewormed, gets treatment for flea/heartworm, and has a microchip installed. You can take your puppy home after eight weeks from birth. Your puppy also gets a temperament test at seven weeks of age.
You'll get a booklet containing all information regarding vaccination, deworming, medical records, and the puppy's birth date. Their staff is eager to guide you with training, medical care, and other queries. They also deliver puppies to the Seattle area if you're there.
Echo Hills Ranch Details
3. Oodles of Poodles and Schnoodles
Melissa Sisto is the primary breeder behind Oodles of Poodles and Schnoodles. She has been breeding Schnoodle puppies for years while being a big family mom. You should check with her if you are looking for Schnoodle puppies for sale in Washington State.
Recently the kennel has made an online presence with a website. You can fill out a form on the website, and Melissa will get back to you to assist you. The breeder raises Schnoodle puppies in her house and lays the groundwork for happy, confident, and healthy puppies who will smoothly transition to their forever homes.
The main aim of the kennel is to bring happiness to the families by providing them with a suitable puppy. From the time a puppy is born, they take care of nutrition, socialization, vaccination, and deworming.
And you can take your Schnoodle puppy home once they turn ten weeks. Their puppies undergo a genetic disorder test, ensuring you get a healthy puppy. And since all puppies are raised and grown in the family environment, you don't need to worry about training and development.
Oodles of Poodles and Schnoodles Details
4. Doodle Love Forever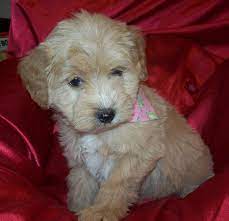 Are you tired of looking for Schnoodle puppies in Washington State? Check out Doodle Love Forever, with years of experience breeding Schnoodle puppies. Their commitment to raising happy and healthy Schnoodle puppies has given them a special place in the community of breeders.
Their puppies are genetically health tested by Embark, a trusted company that performs DNA tests for dogs. Before your Schnoodle puppy reaches home, it receives age-appropriate vaccines, dewormings, check-ups, and a certified vet's health certificate. Further, their Schnoodle puppies grow up in a family environment with kids and other dogs.
Each puppy is properly potty-trained and declaws removed. Their socialization helps them settle fast into their new homes. If you want to get a Schnoodle puppy from this breeder, contact them over a call or email, and they will get back to you with further details.
Doodle Love Forever Details
5. Blue Mountain Schnoodles
Blue Mountain Schnoodle kennel is located an hour's drive away from Weston county of Oregon. Though they are not in Washington State (but nearby), you should check them out if you are searching for Schnoodle puppies in Washington State. They boast an experience of over 26 years of breeding Schnoodle puppies.
They are passionate people about dogs, and all their puppies hold a particular place in their hearts. The kennel intends to place their Schnoodle puppies in loving homes that the puppies deserve. All their puppies are vet-checked regularly and receive up-to-date immunizations and dewormings.
You will also get a one-year hereditary guarantee with your purchase of a Schnoodle puppy. And since their puppies grow at home alongside children, they regularly receive a lot of care and stimulation. They will be well-socialized and ready for their new forever homes.
The breeder assists new puppy parents with education and puppy ownership to smooth the adoption process. You may learn more about upcoming litters and their motivation for creating this kennel on their website. Furthermore, they have an excellent reputation and are willing to provide referrals if you need them
Blue Mountain Schnoodles Details
6. French Valley Ranch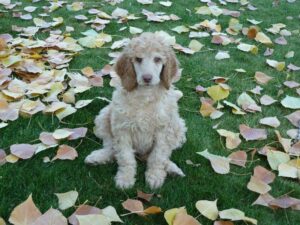 While they are not in Washington state, it's a three-hour drive to Frenchtown, Montana state. With an experience of 40+ years of breeding, they aim to provide you with a healthy and good temperamental Schnoodle puppy. Their Schnoodle puppies are non-shedding and hypoallergenic and get a temperament test at a young age.
The breeder sells puppies on a spay and neuter agreement. Further, they claim to personally give attention to each puppy and train their Schnoodle puppies to adjust to the new surroundings. Their puppies have at least two weeks of crate training.
Moreover, regular interaction is done with puppies to make them well-socialized before you can take them home. Further, your Schnoodle puppies also get age-appropriate vaccination, deworming, and microchipping before being on board for their "fur-ever" homes.
If you don't have enough time to come here and pick up the puppy, you can opt for delivery. The kennel delivers the puppy to your nearest airport from where you can take them home. They have a closed campus for their puppies, and they proudly boast their motto: "quality, not quantity." You can buy both standard and giant-sized Schnoodle puppies from this breeder.
French Valley Ranch Details
How to Choose a Schnoodle Breeder in Washington State
The American Kennel Club (AKC) does not recognize Schnoodles since they are a designer breed. Therefore, you need to be mindful about choosing the right breeder before getting your Schnoodle puppy.
Here are a few steps you must take to ensure you are choosing the right breeder:
1. Get to Know the Schnoodles
The first step would be to know more about the Schnoodle breed if you already don't. It is not a necessary step but a crucial one that will help you make an informed decision. Google about Schnoodles and read about their behavior, temperament, and experiences on blogs by Schnoodle owners.
2. Join the Community
There are various communities of Schnoodle owners on Facebook and other Internet forums. Simply joining would help to learn a lot about Schnoodles. Further, you can ask for referrals in these communities.
3. Visit Their Property
Even though it might be time-consuming, by all means, please do it. If you are serious about getting a healthy Schnoodle puppy that will light up your dull days, you should do it. After you have narrowed down some of the breeders you like, visit their property to assess their breeding practices and know more.
4. Observe the Breeder
It's no wonder that body language speaks much more than words. So with a keen observation, you can ensure your breeder is trustworthy. How? Notice a few things:
Is the breeder willing to answer your questions politely?
Is the breeder following state regulations, or are they licensed?
Are they keeping their kennel or the property well-cleaned and sanitized?
How are the puppies kept and treated? Do they have space to roam and play freely?
If the answer to the above questions is yes, chances are you have found a Schnoodle breeder you can trust.
More Information About Schnoodle Breeders in Washington State
Washington State doesn't have many Schnoodle breeders. Our expert research team found very little stuff, and therefore we decided to include breeders from the nearby areas.
You can visit these breeders an hour's drive from Washington state. We have included all the information available for each breeder, such as email, website, social media handles, and address.
Schnoodle Guides: How Big Do Schnoodles Get and How Long Do Schnoodles Live?
Conclusion For The "Best Schnoodle Breeders in Washington State"
The one thing you'd love most about Schnoodle puppies is their soft fur. They are hypoallergenic, but you need to take them to grooming sessions. Unlike their appearance, they are active dogs and like to spend time outside.
They are your best friends on gloomy days, and you'll love burying your face in their furry coats. So, pick up a breeder from this list of best Schnoodle breeders in Washington state. Then, get on the wheels and bring the bundle of joy home soon.
For more guides similar to this list of Schnoodle breeders in Washington state, you can check out:
Before you bring home a Schnoodle puppy from a breeder in Washington state, you can learn more about this dog breed by watching "Schnoodle – Top 15 Facts That You Need to Know" down below: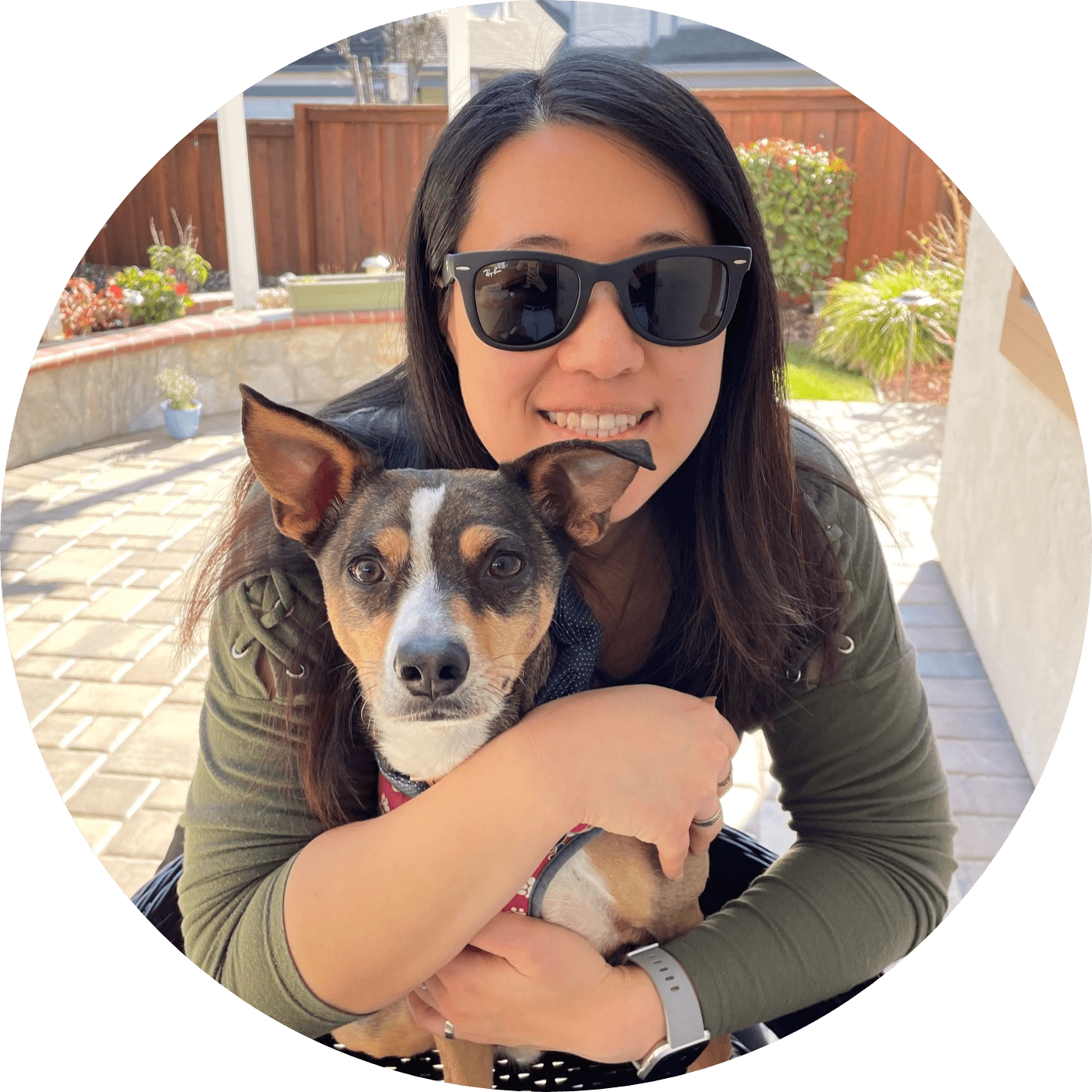 Dr. Sabrina Kong graduated from the Royal Veterinary College in England in 2016 and has been working at a small animal clinic in Northern California since then. She grew up in the Bay Area and got her bachelor's degree from Cal Poly San Luis Obispo. She also became a Certified Canine Rehabilitation Practitioner through a program at the University of Tennessee.
When she isn't in the clinic taking care of her four-legged patients, she enjoys traveling and trying new foods with her friends and her three-legged dog, Apollo. She adopted Apollo from her clinic when he was a puppy with numerous health issues. Dr. Kong truly cares about taking care of animals.