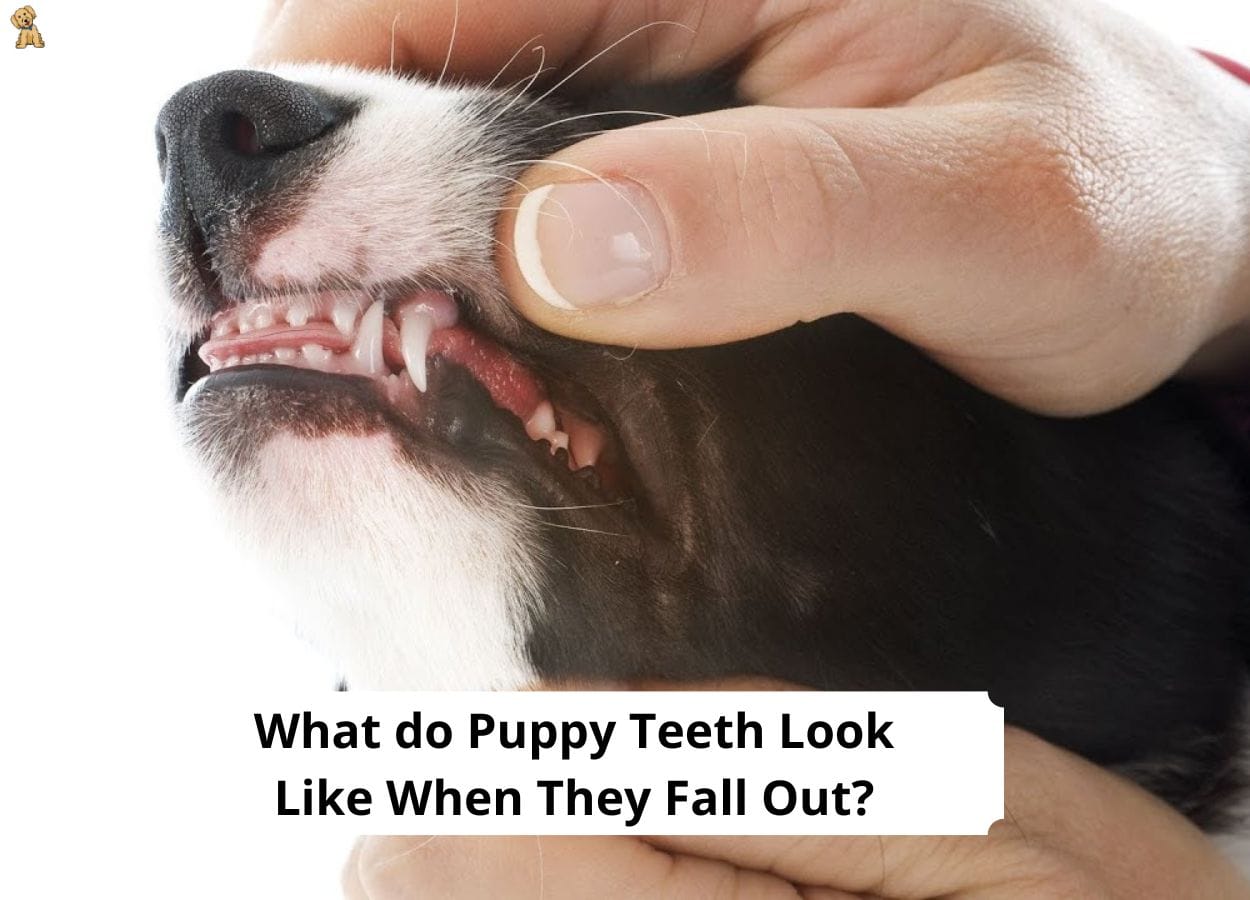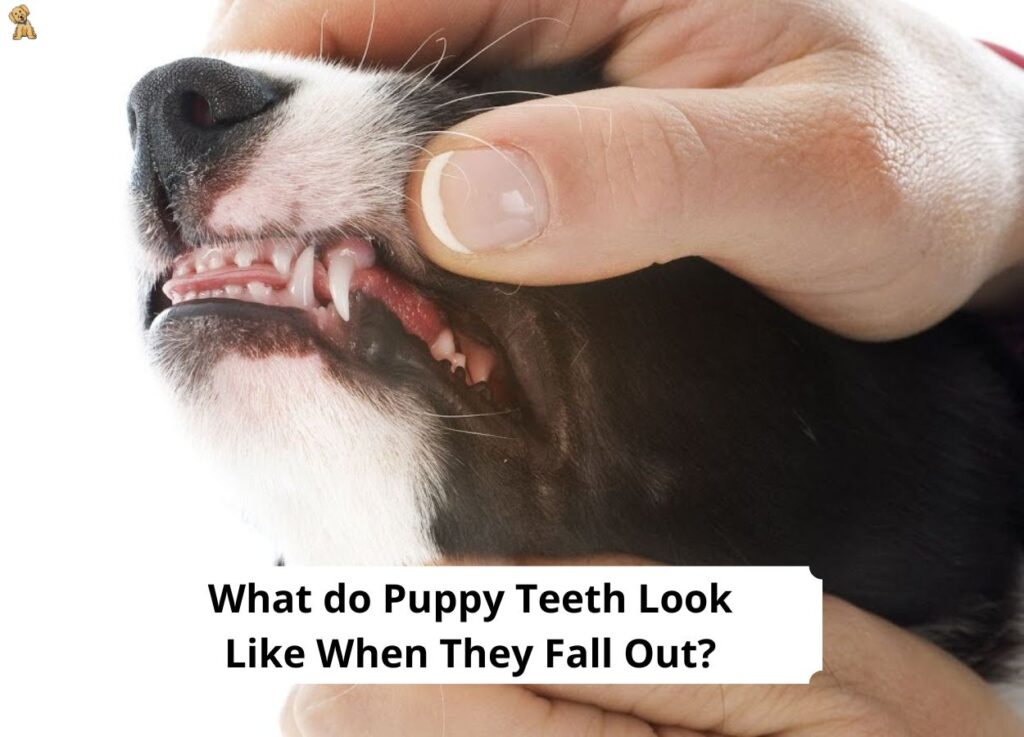 Today we are going to talk about what do puppy teeth look like when they fall out. The chompers on your new puppy are quite impressive! When they're playfully biting your hand or nipping at your ankles, you may feel needle-sharp teeth, but don't be alarmed. It won't be long before your puppy loses these weapons.
A set of stronger, less needle-like teeth will replace these baby teeth. The teething process for puppies can be painful just like with human babies, so knowing when your puppy is teething and how to ease the pain is a good idea.
The chewing on your hand, while you play with your puppy, may be an indication that she is teething.  It is not a behavioral problem for puppies who are teething, but rather a developmental issue.  Human babies also teethe when they are young. 
Puppies begin to develop tiny needle-like teeth between two and four weeks of age.  Toward the end of the third month, puppies start developing their permanent teeth. They continue to develop their permanent teeth until they are about eight months old.
Before you scroll down to a more in-depth answer to this question, "What do Puppy Teeth Look Like When They Fall Out," you can check out these other dog-related articles: My Dog's Stomach is Gurgling Like Crazy and My Dog Keeps Swallowing.
When Do Puppies Lose Their Teeth?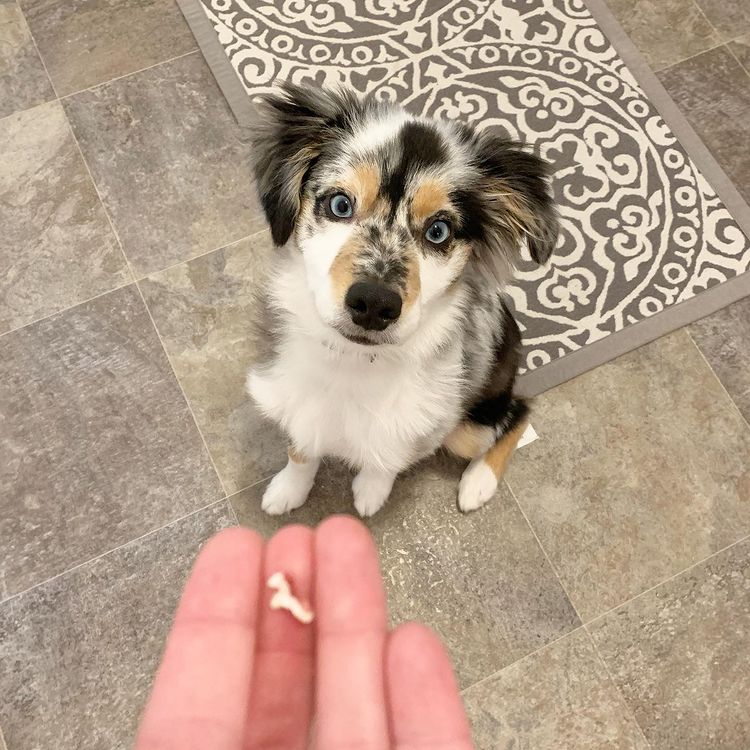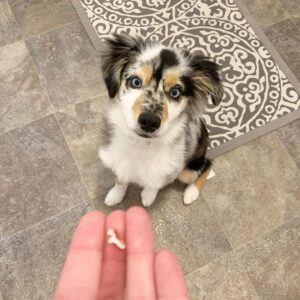 In the same way that humans do not have teeth at birth, dogs do not have teeth either. As they grow older, milk teeth develop. The gums of puppies begin to grow teeth about two weeks after birth. It is usually the incisors that appear first, followed by the canines and premolars. However, there are some differences in this regard between individuals.
During teething, puppies lose their milk teeth to make room for their permanent teeth. Puppies do lose these teeth pretty early in life.
A puppy's teeth develop at various phases over the course of its development, which makes it a fascinating process. In order to better assist you in understanding the teething process, we have put up this puppy teeth chart. From baby teeth to permanent teeth, there are four phases of puppy teeth in this chart.
2-4 Weeks Old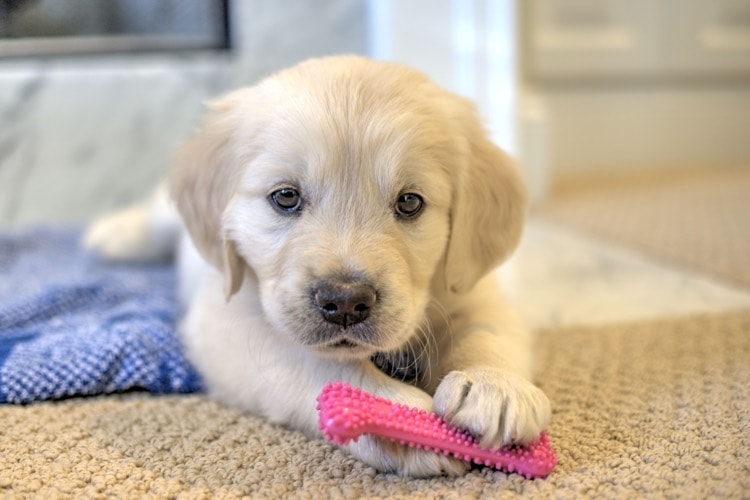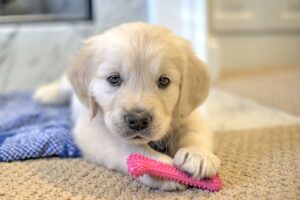 Although puppies are two weeks old, their mothers and breeders continue to nourish them and take care of them. They begin to appear as teeth between 2 and 4 weeks of age. In the mouth, the incisors are the first to appear.
Puppy teeth usually consist of six upper incisors and six lower incisors. Puppy incisors total 12 in number. The canines, the sharp long teeth directly next to their incisors, appeared about four weeks after their incisors. They number four in total.
5-6 Weeks Old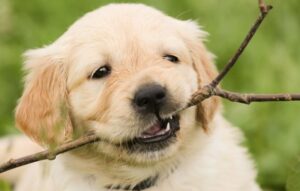 Puppies' premolars will appear behind their canines between five and six weeks old. In front of and behind the puppy, there should be three. Puppies do not have molars when they are babies.
The reason for this is that they do not need them at this time, since they are not grinding food at this time. A baby's first set of 28 sharp teeth emerges at 6 weeks when their first set of baby teeth comes in. A total of 24 teeth are present, including 12 incisors, 4 canines, and 12 premolars. Each jaw has 14 teeth: 14 upper teeth and 14 lower teeth.
It is not normal for puppies to develop molars when they are infants. It is not necessary to use this type of tooth at this point because food grinding isn't necessary. In the first six weeks of a baby's life, 28 sharp teeth emerge. A total of 16 premolars and four canines are also present.
Each jaw has 14 teeth, so there is 28 teeth total in the upper and lower jaws.
2-6 Months Old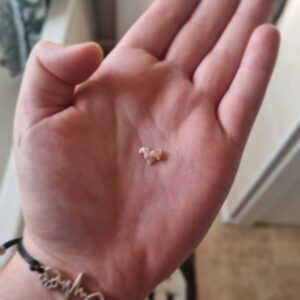 During the second month, puppies lose their baby teeth and begin to grow permanent teeth. In particular, canine teeth fall out around 5 or 6 months old, as opposed to incisor teeth at 2 or 5 months old. A puppy's premolars and molars are removed between the ages of 4 and 6 months.
6 Months Old and Over
It takes puppies 7 to 8 months to grow their adult teeth after their baby teeth fall out at six months of age. There are around 42 teeth on average in an adult dog, which is about 10 more than on average in a person. Normally, the lower jaw of the puppy will have 22 teeth, while the upper jaw should have 20 teeth.
Which Puppy Teeth Fall Our First and Which Puppy Teeth Fall out Last?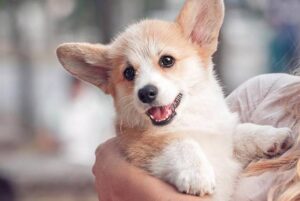 As newborns and children gain their first teeth, puppies go through puppy teeth stages as well. During your dog's development, your dog may lose their fang teeth.
Like humans, your dog will eventually lose a set of milk teeth, otherwise known as deciduous teeth. These teeth are sometimes called needle teeth due to their sharpness and pointiness.
The final number of teeth in a dog is 42 permanent teeth and 28 deciduous teeth. Sometimes your puppy might swallow milk teeth when eating without being aware that they have been swallowed. A small amount of bleeding is normal when teeth fall out.
What Do Puppy Teeth Look Like?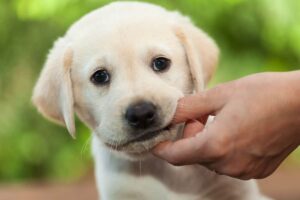 The little grains of rice you find around your home might be the result of your puppy's teeth falling out. Puppies don't always lose their teeth in one piece, so they look like this.
Due to the fact that your dog will likely swallow quite a few puppy teeth, you might not see as many as you might expect. There is no harm done to your dog by this and it is completely normal. As they fall out, they crumble into small pieces that are safe for swallowing, and they are digested in the stomach.
The little grains of rice you find around your home might be the result of your puppy's teeth falling out. Puppies don't always lose their teeth in one piece, so they look like this.
Due to the fact that your dog will likely swallow quite a few puppy teeth, you might not see as many as you might expect. Your dog will not suffer any harm from this. In the stomach, the pieces break down and are digested without choking.
What Are Signs A Puppy Is Teething?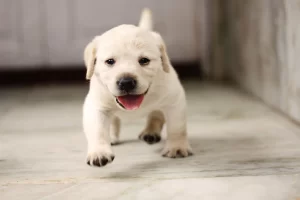 Is your puppy teething? What can you do to tell? Watch out for these puppy teething symptoms once your pup is three or four months old:
Chewing on Everything
There is nothing wrong with dogs chewing naturally – it's just who they are! Nevertheless, if your puppy becomes increasingly interested in chewing suddenly, this may be a sign that she's starting to teeth. During the growth of their adult teeth, puppies search for items to chew on at every opportunity.
Providing your puppy with her own toys and building her training from an early age is crucial if this becomes a problem in your household. Your relationship will be better throughout her life if she understands that she is responsible for her own belongings and you are responsible for yours.
Frequent Drooling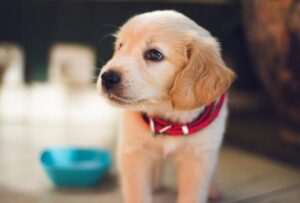 The gums and mouth of puppies who are teething are often in pain. Consequently, they drool more frequently than they did earlier in life. You will likely notice an increase in drooling while your puppy is teething, even if she is a breed that drools excessively.
During chewing, this is doubly true. Teething will also cause her to drool and slobber all over her chewing objects.
Slow to Eat
Puppy mouths are swollen when teething, and they hurt even worse when eating. As a result, your puppy may start eating slower when she is teething, even if she has been a voracious eater up to this point.
When puppies are teething, they may stop eating altogether if they experience a great deal of pain. The veterinarian may be able to offer you some suggestions if they don't eat right away, but they will eventually eat something.
For your puppy to get through her teething process, your vet will be able to tell you which soft foods are appropriate at this stage and what other supplements or ingredients you should consider.
Bleeding, Red, or Swollen Gums
While your dog is teething, her gums will likely look red and swollen. The process of losing baby teeth and growing adult teeth is just part of the body's natural cycle.
Don't be alarmed if you still experience redness and swelling after several months. There is some pain involved, just as it is with humans.
It is also possible for puppies to bleed from their mouths frequently when they are teething. When your puppy's gums are especially sensitive, bleeding may also occur because they just lost one of their baby teeth.
It is normal to see some blood on your puppy's toys or items when he chews on them for an extended period of time. You don't have to worry as long as the item is not wet with blood and your puppy is acting normally otherwise.
Your veterinarian can provide you with more information if your puppy is bleeding excessively during teething.
Whining A Lot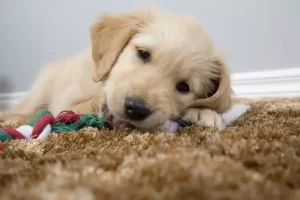 When puppies are still very young, they always whine. Your puppy may be experiencing teething symptoms if, after growing out of her whining stage, she swings back into it without warning.
A puppy who is teething will also whine when chewing on toys and when eating. During this period, they also have sensitive gums and teeth. Your puppy's whining should be within the realm of normal teething behavior so long as it is not excessive and doesn't appear to be in severe pain.
Visible Lost Teeth
In addition to visible lost teeth, puppy teething is characterized by numbness and pain. Similar to humans, dogs may have an easy time finding their lost teeth. You can find your puppy's baby teeth left behind in her favorite toy after she chews on it frequently, for instance.
There are many dog owners who keep the teeth of their puppies as a reminder of their puppies. In order to do this, simply clean off the tooth and let it dry thoroughly. Then store it in a safe place. A scrapbook of the life of your puppy can be a great addition to it.
How Can You Help Your Teething Puppy?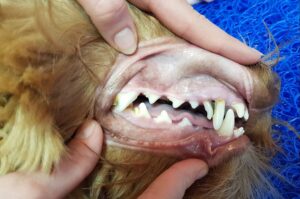 There are a few things you can do to help you puppy get through teething more easily.
Chew Toys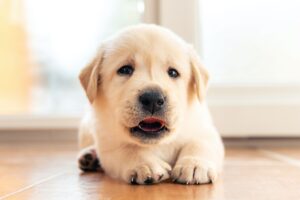 Prevent destructive chewing by chewing with toys. Chewing toys are an essential part of soothing a teething puppy. Many veterinarians and pet owners recommend this remedy. Fido will prefer these chew toys over cables, shoes, and seats because they're made of an easy-to-chew material. As your puppy chews on teething toys, irritated gums are massaged.
Try Nylabone Toy for Teething Puppies if you don't have a suitable chewing toy. With this toy, you can prevent destructive chewing, massage gums, and freshen your breath. There are no plasticizers in this product, so it won't harm your little furry friend. As a result, it is a popular chewing toy for puppies.
Offer Frozen Veggies
For painful gums and destructive chewing, carrots, strawberries, bananas, apples, and other fruits and vegetables in your freezer are excellent remedies. In addition to reducing nerve activity, their low temperatures will also reduce blood flow to your puppy's gums, thus causing discomfort.
Your puppy will not only benefit from the frozen vegetables and fruits, but will also be nourished with vitamins and minerals essential for his health.
Using chicken broth, peanut butter, yogurt, cheese, or salmon as a substitute for frozen vegetables and fruit will enhance your puppy's taste.
Take Your Puppy For Walks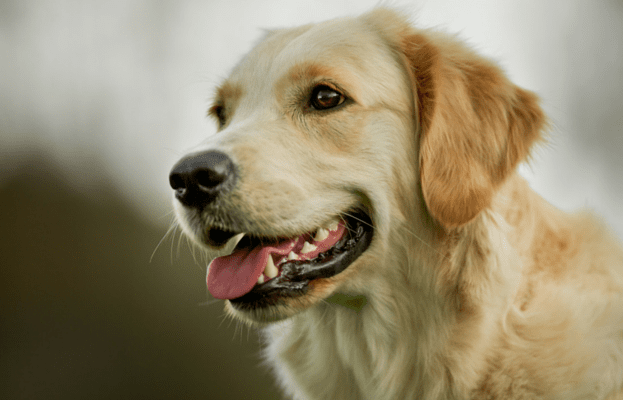 Working out with your dog isn't the only benefit of dog walking. As well as being an effective teething therapy, it is also beneficial for adult dogs. There is a reduction in anxiety and a reduction in pain perception due to the production of endorphins.
A teething puppy with anxiety would benefit from it. Walking your puppy regularly will also distract him from the chewing and whining that occur due to teething. Your teething puppy will be able to take a break from chewing on toys with these treats. By bonding with you, your puppy will be more likely to enjoy the environment around him, meet other dogs, and enjoy the environment instead of chewing.
The main cause of whining, restlessness, and destructive chewing is excess energy, which is released by walking. When your puppy returns home from a long walk, it will snooze in comfort while it re-energizes.
If you find this guide, "What do Puppy Teeth Look Like When They Fall Out," you can check out these other dog-related guides from our team at We Love Doodles:
You can learn more about when puppies lose their milk teeth by watching "🐶🦷¿When do PUPPIES LOSE BABY TEETH?" down below:
Garrett loves animals and is a huge advocate for all Doodle dog breeds. He owns his own Goldendoodle named Kona. In addition, he volunteers at the Humane Society of Silicon Valley, where he fosters dogs and helps animals. Garrett enjoys writing about Doodles and believes that dogs can teach humans more about how to live than humans can teach a dog.
Why Trust We Love Doodles?
At We Love Doodles, we're a team of writers, veterinarians, and puppy trainers that love dogs. Our team of qualified experts researches and provides reliable information on a wide range of dog topics. Our reviews are based on customer feedback, hands-on testing, and in-depth analysis. We are fully transparent and honest to our community of dog owners and future owners.