Are you looking for the best places to buy puppies for under $300 in South Carolina? Search no more, as we've created this guide to help you find affordable yet healthy and happy puppies that will make a great addition to your home.
Buying a puppy from a breeder can be expensive, so many pet lovers are looking for cheaper alternatives. Fortunately, there are other alternatives to getting a healthy and happy puppy without breaking the bank, which we will discuss in this article.
Nevertheless, you must be cautious when looking for a cheap puppy, as not all puppies that come your way might be suitable for your home. You want to ensure you choose a breed compatible with your lifestyle, family, home, and activity level.
Here are the various ways to get puppies in South Carolina for under $300.
Before you scroll further down this guide, check out these other dog-related articles: Golden Retriever Breeders in South Carolina and Poodle Rescues in South Carolina.
Where to Get Puppies for Under $300 in South Carolina
1. Marketplaces
Online marketplaces are one of the best alternatives when looking for puppies for under $300. These platforms are not only known for selling gadgets, furniture, home appliances, clothes, and more. You can also buy pets on marketplaces at very affordable rates (depending on the seller).
Interestingly, there are various marketplaces to explore when looking for affordable puppies, one of which is Facebook Marketplace. Facebook Marketplace is one of the world's largest and most popular online marketplaces.
The platform features buyers and sellers from various parts of the world, and you can find many puppy sellers in South Carolina on the marketplace.
All you have to do is search for the specific breed you want and add your location. You can search for puppies in South Carolina or your county.
You should also try PuppySpot – one of the largest marketplaces for dogs in the United States. The platform features dogs of various ages, breeds, and sizes. If you can't find one in North Carolina, you can buy it from another state and have it delivered.
Greenfield Puppies also sells cheap yet vet-checked and healthy puppies. The platform also delivers puppies nationwide, but you can be lucky to find one in South Carolina. However, we recommend sticking with sellers in South Carolina so you can see and examine the puppy before paying.
2. Social Media
Social media platforms like Facebook, Instagram, and Twitter are also handy when looking for affordable or free puppies online. You can get healthy and well-socialized purebred or mixed-breed puppies on these platforms for under $300.
These platforms often have pages or groups for pet lovers to share information and learn more about their pets. Some members of these groups usually sell puppies at affordable rates or find ways to rehome their puppies for free or with a small adoption fee.
You might find a group or individual who sells within your price range if you use these platforms to search for terms like "cheap puppies" or "cheap puppies in South Carolina."
3. Dog Rescues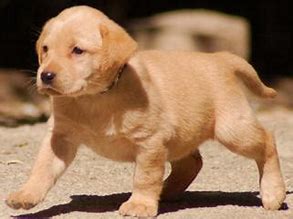 Here are some dog rescue organizations in South Carolina where you can get a puppy for under $300.
Lucky Pup Rescue
Lucky Pup Rescue is a non-profit, foster-based rescue organization in Greenville, South Carolina. The organization rescues and rehomes puppies and dogs of all breeds and sizes. They are committed to helping as many homeless, abused, lost, and abandoned puppies and dogs as possible.
If you are looking for a place to get a puppy for under $300, we recommend this rescue because they rescue, rehabilitate, and rehome puppies. Many pregnant and nursing dogs come into their program, and they help find the best homes for the puppies.
All adopters are thoroughly screened to ensure they are suitable for the pets. A home visit is also conducted to ensure the puppy moves into a comfortable and safe space.
They also spend time with the rescue puppies and dogs to study their unique traits, needs, and temperament to place them in suitable homes. The adoption fee is $250, and a home visit and vet reference are required for approval.
Lucky Pup Rescue Details:
Homeward Bound Pet Rescue
Homeward Bound Pet Rescue is a non-profit, all-volunteer rescue organization located in the Columbia/Irmo area of South Carolina. They are on a mission to make a difference in their community by rescuing homeless, stray, abused, neglected, abandoned, and sick dogs and puppies.
They are committed to ensuring the rescued dogs are adopted into secure and loving homes where they are cared for and treated as family members for the rest of their lives. While in their care, the dogs and puppies are treated as family members, enjoying a lot of playtime, love, and attention.
HBPR was born out of compassion for helping dogs in need. With thousands of pets being euthanized in the Midlands of South Carolina each year, Homeward Bound Pet Rescue aims to save as many pets as possible from this dreadful fate.
This pet rescue organization was founded by a team of volunteers and fosters with many years of experience in pet rescue. It is a no-kill shelter, meaning they do not believe in the euthanization of pets.
Once rescued, the dogs are placed under the supervision of a professional vet for a proper health check. They are thoroughly examined and provided with all necessary vet care. In addition, the puppies and dogs are brought up to date on vaccinations, dewormed, and microchipped before going home.
Homeward Bound Pet Rescue Details:
Danny & Ron's Rescue
Danny & Ron's Rescue is a popular rescue organization known for its open arms and compassion for helping needy dogs across South Carolina and Florida. Their mission is to support the welfare of all puppies and dogs in need of a second chance at life. They rescue animals into their home, love and care for them, and help them find forever homes.
This rescue organization speaks for helpless dogs and puppies that have no voice. They started the rescue mission back in 2005 after Hurricane Katrina. The team came to the aid of dogs rendered homeless by the storm.
Since 2015, after rescuing over 600 dogs in the aftermath of Hurricane Katrina, this rescue organization has saved about 14,000 abandoned, abused, and starving dogs.
All rescued pets receive a wellness check from a vet and are given age-appropriate vaccines. They are also spayed/neutered, groomed, dewormed, and microchipped before being listed for adoption.
Danny & Ron's Rescue Details:
Hallie Hill Animal Sanctuary
Hallie Hill Animal Sanctuary (HHAS) is an organization that rescues and finds permanent homes for homeless, stray, abused, and surrendered dogs. You can get healthy, well-socialized, and active puppies from this organization at an affordable rate.
The rescue is located in Charleston, South Carolina but rescues and adopts puppies across the state. Their ultimate goal is to provide a safe haven with medical care and quality food for puppies, dogs, cats, and kittens.
They provide a temporary home for treatable and adoptable pets until they find their forever homes. This rescue team does not leave any dog or puppy behind in their rescue program, regardless of health or age.
All rescued pets receive proper medical care and are treated for all diagnosed health issues. HHAS has more than 30 acres of land that provide enough room for the dogs and puppies to play, run, roam, and explore.
Hallie Hill Animal Sanctuary Details:
4. Visit Craigslist for Puppy Adoption Listings
Craigslist is an online ad platform where people from anywhere in the US can view listings for services, jobs, products, and affordable puppy adoption. The platform has many listings for free or inexpensive puppies, and you will see hundreds of results if you search for cheap puppies in South Carolina.
When you find an affordable puppy for sale in South Carolina, we recommend seeing the seller and puppy before paying. Make sure you meet in an open, secure place to examine the puppy. Do not send money or disclose personal information (like your home address) before meeting the seller.
5. Ask Your Vet
Your vet is another helpful resource when looking for inexpensive puppies. They might know someone who has many puppies and is looking to rehome or sell them at affordable rates. You can visit some vets in your area and ask them to contact you if such opportunities arise.
Conclusion For "Where Can You Find Puppies For Sale in South Carolina Under $300"
There you go! Those are some of the best options to explore when looking for puppies under $300 in South Carolina. If you're lucky, you can get a puppy on those platforms without spending a dime.
Once you get a puppy from any of the sources here, you should visit the vet first. Take the puppy for a thorough examination to ensure it is healthy and sound. You should also make sure the puppy is up to date on age-appropriate vaccines and dewormed.
If you find this guide, "Where Can You Find Puppies For Sale in South Carolina Under $300," informative and helpful, you can check out these other dog-related articles from our team:
Before you find a puppy for sale in South Carolina under $300, you can learn more about how to care for your puppy by watching "FIRST DAYS WITH NEW PUPPY! 🐶 Everything you need to know and do" down below:
Garrett loves animals and is a huge advocate for all Doodle dog breeds. He owns his own Goldendoodle named Kona. In addition, he volunteers at the Humane Society of Silicon Valley, where he fosters dogs and helps animals. Garrett enjoys writing about Doodles and believes that dogs can teach humans more about how to live than humans can teach a dog.
Why Trust We Love Doodles?
At We Love Doodles, we're a team of writers, veterinarians, and puppy trainers that love dogs. Our team of qualified experts researches and provides reliable information on a wide range of dog topics. Our reviews are based on customer feedback, hands-on testing, and in-depth analysis. We are fully transparent and honest to our community of dog owners and future owners.