Are you searching for free puppies in Oregon? There has been a significant increase in the search for free puppies in recent years. That is due to the high cost of acquiring a puppy from a breeder. Buying a puppy from a breeder can be expensive, as some breeds cost thousands of dollars.
However, the high cost of getting a puppy has not stopped many pet lovers from getting these cute companions, as they make a great addition to any home. People have always sought different ways to cut down the cost of acquiring and owning a dog, with adopting from a rescue organization is one of the best alternatives.
Many potential pet owners also look for places to get free puppies to help save money which they can channel into other aspects of raising the puppy. The yearly cost of raising a puppy can run into thousands of dollars, regardless of breed and size.
So saving as much as you can at the early stage is important. We have carefully researched some productive ways of getting free puppies in Oregon. You can try some options here to find one that works for you.
Before you scroll further down this guide, "Where Can You Get Free Puppies in Oregon," you can check out these other dog-related articles from our team at We Love Doodles: Best Pitbull Rescues in Oregon For Adoption and Best Border Collie Rescues in Oregon For Adoption.
Find Free Puppies Near Me in Oregon
There are a few options to explore when looking for a free puppy. You need to be patient and follow the process to see tangible results. Here are some places to check when looking for a free puppy.
Puppy Product Recommendations: Best Dog Ramps For a Pontoon Boat and Best Paw Cream For Dogs.
1. Ask Close Friends and Relatives
Your close network is a great place to begin your search for a free puppy. Family and friends are a great referral system, as you can rely on them for solid recommendations. Whatever you want to buy or do, there will always be a family member or friend that has journeyed that path and can point you in the right direction.
Asking your friends, colleagues, or family members is one of the quickest and safest ways to find a free puppy. One might already be looking to rehome their puppies and find the right person. Someone in your network might also be expecting a litter of puppies, and you can get one for free by asking.
Your neighbors should not be left out of this equation. Ask your close neighbors and make your intentions known to them. If you see any of your neighbor's dogs pregnant, you can approach them and ask for a free puppy once they are born.
Even if no one in your close network has puppies they want to rehome, one of them might know someone who is looking for a perfect home for their puppy. With this option, your chance of getting a puppy for free is very high. It also means you will be getting your puppy from someone you trust and will not hide any vital information about the puppy from you.
More Puppy-Related Guides: Best Slicker Brushes For Dogs and Best Flea Shampoos For Dogs.
2. Contact Rescue Groups
Rescue groups have a great alternative for potential pet owners who do not have the budget to buy a puppy from a breeder or want to save costs. These organizations fill a huge gap in the pet world as they help rescue, save, and rehome lost, abandoned, neglected, sick, and injured pets.
Dog rescues rely on donors and adoption fees to cater to the needs of the rescued puppies and dogs. They charge small adoption fees that cover caring for the puppy or dog you want to adopt. While these organizations are known for adopting puppies and dogs for a fee, there are times when they give out these pets for free.
Their end goal is to ensure the dogs have the good life they deserve. Hence, they often give away puppies and dogs to individuals and families that can care for them. You can also get a free puppy from a rescue during their free adoption events.
These events promote pet adoption, responsible dog ownership, the importance of spaying/neutering, and more. Reach out to a local rescue in your area and ask for a free puppy or the date of their next adoption-free event.
Here are some reputable rescues in Oregon you can contact:
More Puppy-Related Guides: Best Air Purifiers For Dog Hair and Best Training Collars For Stubborn Dogs.
3. Local Shelters
Unlike dog rescues, dog shelters are mostly owned by the government. These government-owned organizations save puppies and dogs from the streets, animal control centers, and those surrendered by their owners.
One major difference between a shelter and a rescue is that many shelters usually euthanize untreatable and unadoptable dogs, while rescues are against such acts. These shelters are mostly overcrowded because they accept dogs and puppies of various breeds and sizes.
You can approach a local shelter in your area to ask for free puppies. Many shelters adopt their puppies and dogs for a fee. However, some usually give away these pets to create more room to accept more dogs.
Another difference between a shelter and rescue is that shelters pay very little to no attention to the health of their pets, while rescues conduct thorough health exams and vaccinate their puppies and dogs.
Hence, when you get a puppy from a shelter, immediately take it to a vet for proper vet care. The puppy should also be brought up to date on vaccinations and dewormed.
More Puppy-Related Guides: Best Automatic Dog Ball Launchers and Best Shampoos For Matted Dog Hair.
4. Social Media
Social media is not only for chatting and staying up to date on the latest trends. You can leverage social media platforms like Facebook, Twitter, and Instagram when looking for a free puppy. These platforms have groups and forums dedicated to pet adoption and other pet-related activities.
You can search for an adoption group in Oregon on Facebook and make your intentions known. Even without asking, you can see posts about free puppy adoptions in these groups. However, free adoptions do not always come by, so you should immediately grab any opportunity.
If you cannot find your desired result in a group, you can create a post to inform people that you are looking for a free puppy in Oregon. Do not mention the kind of puppy you want, such as breed. Ask your friends to share the post and use hashtags like #adoptpuppyforfree or #freepuppies to reach a wider audience.
Social media is a world on its own, with different types of people. Hence, we recommend you tread cautiously and only deal in safe zones. Do not share sensitive information, such as your home address, or send anyone money, regardless of what they might call it.
More Puppy-Related Guides: Best Dog Dental Wipes and Best Dog Foods Without Chicken.
5. Local Breeders
We know you might be surprised to see this option on this list, as it is what you have been running away from. Breeders are known for selling their puppies at higher fees, which is why many potential owners are looking for cheaper and free alternatives.
Nevertheless, they are one of the rare sources of free puppies. How are breeders a source of free puppies? There are instances where breeders give away free puppies, and many people have benefited from them significantly.
Breeders give away puppies for free when they have puppies people are no longer interested in. You can also get a free puppy from them when relocating or shutting down their breeding operation.
More Puppy-Related Guides: Best E-Collars For Aggressive Dogs and Best Curved Dog Grooming Scissors.
FAQ: Where Can You Get Free Puppies in Oregon?
Is paperwork required to get a free puppy?
You do not need any specific paperwork to get a free puppy. However, some free puppy sources, like a rescue, might ask you to provide proof of residency, income, and other necessary information before giving away the puppy. In addition, some organizations might require you to meet certain criteria or fill out a form to be eligible for the free puppy.
Does it take long to get a free puppy?
How long it takes to get a free puppy depends on several factors, including your area of residence, the specific breed you are interested in, your search methods, and more. Nevertheless, you should be prepared for a long wait if you want a free puppy.
There is always a significant demand for free puppies, and rescue organizations and shelters might have long waiting lists. Hence, you need to be patient and try different options. You can fasten the process by trying multiple methods simultaneously.
Is it a good idea to adopt stray puppies?
Adopting a stray puppy is a practical option if you want an instant pet. However, you should know that some of these puppies or dogs might be suffering from previous trauma or have health issues.
Hence, it would be best if you approached with caution. If you successfully win a stray puppy over, you should immediately take them to a vet for proper health examination and vet care.
Can I get a free puppy at pet stores?
Pet stores are one of the best places to get a free puppy. These stores do not always have free puppies but occasionally organize events where they give out puppies for free.
Stores like PetSmart sometimes arrange adoption clinics and events in partnership with local dog rescues and shelters. You can visit the PetSmart site to know if puppies are available for free.
Conclusion For "Where Can You Get Free Puppies in Oregon"
Those are helpful options to explore when looking for free puppies in Oregon. Oregon is a big, pet-friendly state, so your chances of finding a free puppy are high. However, you should be open with your choices, as some breeds are more common than others. You should research and have a few breeds in mind during your search.
If you find this guide, "Where Can You Get Free Puppies in Oregon," you can check out these other dog-related articles from our team:
Before you find free puppies in Oregon, you can learn more about finding free puppies by watching "How to Get Free Puppies" down below: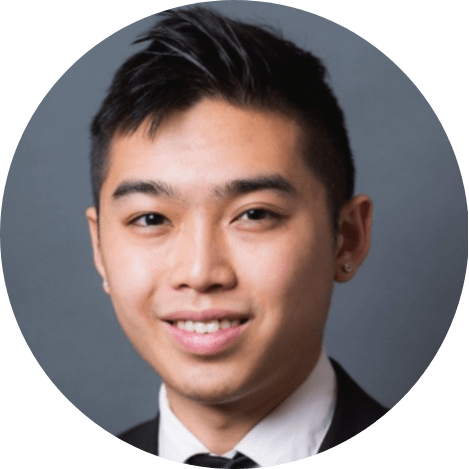 Andy is a full-time animal rescuer and owner of a toy doodle. When he's not saving dogs, Andy is one of our core writers and editors. He has been writing about dogs for over a decade. Andy joined our team because he believes that words are powerful tools that can change a dog's life for the better.
Why Trust We Love Doodles?
At We Love Doodles, we're a team of writers, veterinarians, and puppy trainers that love dogs. Our team of qualified experts researches and provides reliable information on a wide range of dog topics. Our reviews are based on customer feedback, hands-on testing, and in-depth analysis. We are fully transparent and honest to our community of dog owners and future owners.