If you're searching for places to get free puppies in Iowa, you've come to the right place. It is possible to get a puppy in Iowa without spending a dime. There are several ways to get a free puppy in your area for adoption if you don't want to spend thousands of dollars on a companion or you are on a tight budget.
Having a puppy is a huge responsibility that will cost you a lot of money annually, so it only makes sense to cut down on your expenses at the beginning and channel the funds to other vital things.
However, before bringing a new puppy home, you want to ensure you and your family are prepared and ready to own up to the responsibility. Some organizations or pet owners who want to rehome their pets will not consider you a worthy guardian if you are unprepared for the journey ahead.
Before you scroll further down this guide, "Where Can You Get Free Puppies in Iowa," you can check out these other dog-related recommendations from our team at We Love Doodles: Best Boston Terrier Rescues in Iowa For Adoption and Best Corgi Rescues in Iowa For Adoption.
Find Free Puppies Near Me in Iowa
You can explore one or more options below to find a free puppy in Iowa.
Puppy Product Recommendations: Best Dehydrated Dog Food and Best Soft Dry Flute Foods.
1. Local Pet Shelters
Animal shelters, common in most communities in the United States (including Iowa), are mostly owned by the government. These government-owned establishments care for homeless, abandoned, and neglected dogs. Homeless or abandoned does not mean the dogs are ill or have severe behavioral issues.
These puppies and dogs were once part of a family but ended up in a shelter because they were lost or given up by their owners, who could no longer care for them. Because they have too many dogs and puppies to care for, pet shelters readily give them out to potential and qualified adopters for free.
They release the puppies to capable individuals or families that can care for them to create more room in the shelter to rescue more pets. Due to the overcrowding in these shelters, these dogs and puppies receive little to no vet care.
Hence, we highly recommend taking your new puppy to a vet for a proper health check before taking it home. You also want to ensure the puppy is up to date on vaccinations, dewormed, and preventative medication. The puppy might come at no cost, but you would have to cover the cost of vet care.
More Puppy-Related Guides: Best Luxury Dog Bowls and Best Baby Strollers with Dog Compartment.
2. Pet Adoption Forums
A dog adoption forum is an online community consisting of pet adopters, rescue organizations and shelters, volunteers, fosters, professionals, and dog lovers who love sharing information about these companions.
Some members of such forums, mostly those expecting an unplanned litter, usually seek to rehome their puppies. You can join an adoption forum on Facebook or other online platforms and ask about adopting a puppy for free.
Some forums are breed-specific, so you want to ensure you join one that offers the kind of puppies you want. You also want to be careful with whom you deal with, as not everyone in the group might be legit.
More Puppy-Related Guides: Best Dog Shampoos For Shedding and Best Dog Steps For Bed.
3. Reddit and Quora
Reddit and Quora are forums about various topics and discussions, including pets. These platforms have forums for literally any topic. You can find subreddits dedicated to sharing news and information about puppy adoption.
People also create threads by asking for places they could adopt puppies for free and receive helpful replies. You can search for "free puppy adoption in Iowa" on the platform to find such threads and benefit from the replies.
More Puppy-Related Guides: Best Bone Broth For Dogs and Best Whelping Heating Pads.
4. Rescue Organizations and Groups
Rescue organizations or groups are similar to shelters but with a more refined purpose. Most rescues are breed-specific, focusing only on breeds they know about. However, some are all-breed rescues with a simple mission – rescuing, rehabilitating, and rehoming puppies and dogs.
It is no secret that these organizations require an adoption fee to go home with their puppies. The adoption fees are nothing compared to what breeders charge for selling puppies. The fees cover the rescue costs, vaccination, deworming, feeding, and other medical expenses of the puppy or dog.
However, you can still get a free puppy from rescue organizations/groups. One of the best ways to achieve this is by volunteering as a foster parent. As a foster parent, you will have easy, quick, and free access to a puppy under your care.
Once you find a compatible puppy, you can apply to adopt it, and the organization might waive the adoption fees. That way, you save some money and avoid the long adoption process.
Here are some reputable rescue organizations in Iowa:
More Puppy-Related Guides: Best Luxury Dog Strollers and Best Ceramic Dog Bowls.
5. Ask Family, Friends, and Neighbors
Another option is to ask relatives, friends, and close neighbors. Your neighbor or co-worker might have or know someone with a dog with an unexpected pregnancy willing to give away some or all the puppies once they are born. You can get a free puppy from them by simply asking.
More Puppy-Related Guides: Best Air-Dried Dog Food and Best Puppy Flea Shampoos.
How to Prepare for Your New Puppy
Before we dive right into the various ways you get a free puppy in Iowa, let's walk you through the basics of preparing for the arrival of a new puppy.
Here are some basic things you need to do before bringing your new puppy home:
1. Puppy-Proof Your Home
One common mistake many new pet owners make is not puppy-proofing or dog-proofing their homes. Like babies, puppies are hard to control at that infant stage and can get themselves into trouble quickly. You will want to protect your puppy, as well as your home, from potential trouble spots.
Here are some tips for puppy-proofing your home indoors:
Unplug all electrical cords and move them out of reach. You can also string them through cord concealers to prevent your puppy from chewing them and causing havoc.
Do not feed your puppy from the table. Pay attention to chocolate, sugarless gum, raisins, and other foods poisonous to puppies.
Keep all medications, including pill dispensers and bottles, out of the puppy's reach.
All cleaning supplies should be locked away and out of reach.
Keep all sharp objects in safe places or locked in cabinets.
All small items that could choke the puppy should be kept away and out of reach.
Your doors and windows should always be closed to prevent the puppy from falling out or escaping.
Close all toilet lids so the puppy will not fall in or drink out of the toilet.
2. Get All the Necessary Supplies
Before your puppy's arrival, you need to gather the necessary supplies. A crate is one of the first things to buy; it provides a secure place for your puppy to sleep and rest. Many puppies return to their crate as a safe zone when their owners briefly leave them alone.
You need to consider the puppy's breed and size to know the size of the crate to buy. It should be large enough to allow the puppy to stand upright and turn around without obstruction. Baby gates are also necessary to limit your puppy's access to certain parts of your house.
Other essential things to buy are a leash and collar. Those items are necessary for controlling your puppy when walking outdoors. Water and food bowls are also part of essential things to buy. Buy highly durable bowls that your puppy can comfortably eat and drink from.
A bed is also needed, but that would be when the puppy graduates from using a crate. You must also purchase grooming supplies, as frequent grooming is necessary, especially for thick-coated puppies.
Items you should add to your shopping cart include:
Dog shampoo and conditioner
Nail clipper
Cotton balls or gauze for ear cleaning
Dog toothbrush and toothpaste
Your new puppy will be active and curious, and toys are one of the best ways to keep them engaged. Buy interactive, safe, and attractive toys for them. Chew toys are also good, as they help keep the puppy from chewing your furniture.
Conclusion For "Where Can You Get Free Puppies in Iowa"
There are pros and cons to getting a free puppy. One of the cons is that you can end up with a puppy with some underlying health conditions. However, careful consideration and vet care can overcome such issues. One major advantage is that you will save a lot of money, which you can channel into getting supplies and vet care for the puppy.
If you find this guide, "Where Can You Get Free Puppies in Iowa," helpful, you can check out these other dog-related articles from our team:
Before you begin your search for free puppies in Iowa, you can learn more about getting free dogs by watching "How to Get Free Puppies" down below: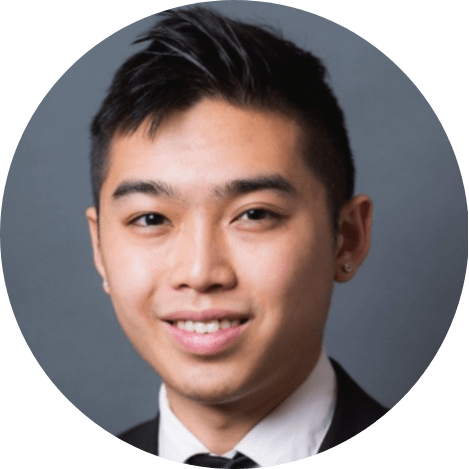 Andy is a full-time animal rescuer and owner of a toy doodle. When he's not saving dogs, Andy is one of our core writers and editors. He has been writing about dogs for over a decade. Andy joined our team because he believes that words are powerful tools that can change a dog's life for the better.
Why Trust We Love Doodles?
At We Love Doodles, we're a team of writers, veterinarians, and puppy trainers that love dogs. Our team of qualified experts researches and provides reliable information on a wide range of dog topics. Our reviews are based on customer feedback, hands-on testing, and in-depth analysis. We are fully transparent and honest to our community of dog owners and future owners.