We have a question for you if you're searching for free puppies in Nebraska. Are you considering adding a puppy to your home but don't want to break the bank? Fortunately, there are several ways you can get puppies in Nebraska without paying a dime, and we will share some of those methods with you in this guide.
There is a misconception that free puppies often have health or behavioral issues, but that is not true. Most of these puppies were once a part of a loving family but were sought to be rehomed due to some owner issues like relocation, divorce, financial instability, and more.
Getting a free puppy does not mean you will go home with a sick or behaviorally challenged puppy. In addition to being perfectly healthy, some puppies are house-trained and socialized.
What you need to do after getting your puppy is take it to the vet for a proper vet check and bring it up to date on immunization. One area many people often have challenges, especially newbies, is getting the puppy to transition to their new home smoothly.
Before you scroll down this guide, "Where Can You Get Free Puppies in Nebraska," you can check out these other dog-related guides from our team at We Love Doodles: Goldendoodle Puppies in Nebraska and Best Labradoodle Breeders in Nebraska.
Find Free Puppies Near Me in Nebraska
While it has many benefits, getting a free puppy also has some downsides. It would be best if you were careful where you get your puppy from to avoid going home with a puppy with congenital health issues. Here are some safe ways to get a puppy for free in Nebraska.
Puppy Product Recommendations: Best Dog Crate Alternatives and Best Dog Dental Wipes.
1. Pet Rescue Groups and Organizations
For decades, pet rescue groups and organizations have been a reliable alternative for potential pet owners who are on a budget or want to save a pet's life. These groups and organizations take dogs and puppies off the street and overpopulated shelters to provide them with a better life.
They rescue and care for these pets, providing quality vet care, food, and socialization. Because rescue groups often charge adoption fees because they invest a lot of time and resources in rescuing and caring for these pets.
However, the adoption fees are nothing compared to what breeders charge for a single puppy. You can adopt a perfectly healthy puppy that is up to date on shots and dewormed for as low as $100, depending on the breed and the rescue group.
While these rescues are known for adopting their puppies for a fee, there are occasions when they give out puppies for adoption for free. Some often organize adoption events to promote pet adoption and responsible pet ownership.
Interestingly, they give away puppies for free at these events. However, some rescues have criteria you must meet to qualify for a free puppy. Some organizations also give away free puppies because someone has paid for them.
Here are some options to explore in Nebraska:
More Puppy-Related Guides: Best Dog Crate Alternatives and Best Whitening Shampoos For Dogs.
 2. Join Dog Adoption Facebook Groups
Another easy way to find free puppies in Nebraska is by joining Facebook groups dedicated to dog adoption. Social is very useful when looking for free puppies to adopt. These platforms have dedicated groups for pet owners and lovers who want to adopt and share information about these pets.
With a simple search on Facebook, you will be left with hundreds of options from which to choose. You can search for "free puppies in Nebraska," "adopt puppies for free," or other related keywords to find relevant groups on the platform.
You can also find posts relating to free puppy adoption. Once you find a relevant group or post, contact the individual or organization behind it immediately, as your chances of getting the puppy will decrease as time ticks.
More Puppy-Related Guides: Best Wet Dog Food For Small Breeds and Best Dog Soccer Balls.
3. Use Hashtags on Twitter and Instagram
Twitter and Instagram are also great places to find free puppies. Expanding your search to these platforms will increase your chances of getting a puppy without paying a dime. Thanks to the advent of the hashtag feature, you can now expand your search and reach a larger audience.
Use hashtags like #adoptfreepuppies, #freedogadoption, or #puppiesforfree and explore the results. However, you should be cautious with whom you deal, as many fake posts on these platforms exist.
Do not share sensitive or vital information with anyone you contact on these platforms. Check the owner's profile, ask many questions, and do some background checks.
More Puppy-Related Guides: Best Dog Steps For Bed and Best Luxury Dog Houses.
4. Local Newspaper Ads
Do you know your local newspaper can be a great source for getting free puppies? Many local newspapers contain information about people trying to find better homes for their puppies or dogs.
Some pet owners often have unplanned litters and look for better individuals or families to help rehome the puppies. You can find dog-related ads with a "free puppy for adoption" caption in the classified section. The puppy's owners might also leave some information about the canine and their contact details.
You must contact the owner to see the puppy's image and other important information. Ensure you ask many questions about the puppy, including its health, temperament, behavior, and other essential information.
More Puppy-Related Guides: Best Air-Dried Dog Food and Best Dog Food Without Chicken.
5. Craigslist
Craigslist is another useful platform for finding many things, including free pets for adoption. People place classified ads on the platform to rehome their puppies for free. Go through the adoption ads in the community section to find the puppies you want.
These ads contain photos and information about the puppy's breed, temperament, looks, health, and age. Once you find an ad with the kind of puppy you want, you can engage with the owner on the platform, by email, or by phone.
Remember to get as much information as possible to enable you to make an informed decision. Since you are looking for a free puppy, do not send any money.
More Puppy-Related Guides: Best Odor Resistant Dog Beds and Best Automatic Dog Ball Launchers.
6. Reddit
Reddit is also an online platform with many forums about various topics in life. You can find a forum for almost any sphere of life on this platform, including dog adoption.
There are subreddits dedicated to sharing news and information about puppy adoption. You can join these subreddits and wait for a suitable ad or tell the audience you are looking for a free puppy in Nebraska. You will likely get a helpful response.
More Puppy-Related Guides: Best Brooms For Dog Hair and Best Onesies For Dogs.
How to Make Your Puppy Transition to Your Home Smoothly in Nebraska
Bringing a new puppy home can be overwhelming when you don't know where to start. But the process can be fun and exciting when you are well prepared. Here are some things you should do to help ease the stress and make your puppy's transition into your home as smooth as possible.
More Puppy-Related Guides: Best Training Collars For Small Dogs and Best Indestructible Dog Toys.
Get the Puppy's Necessary Supplies
Gather all the necessary supplies to make your puppy comfortable and safe before bringing him home. You need water and food bowls, a leash, and a collar.
In addition to the basics, you need to get a pet gate, puppy bed treats, toys, grooming supplies, and more. We also recommend having enzymatic cleaners and training pads for accidents in the early phases of house training.
More Puppy-Related Guides: Best Plush Dog Toys and Best Training Collars For Stubborn Dogs.
Puppy-Proof Your Home
It is always a safe and smart idea to ready your home before bringing your puppy. Like babyproofing, your house needs to be puppy-proofed before bringing your new companion home. Inspect your home properly and stew away every item that could harm your puppy.
Puppies are overly curious and want to explore every part of the house and anything in their way. Hence, you want to ensure your home is safe for the puppy. Keep all small items that they could choke on out of reach.
Wires and other items you do not want them to chew should also be kept away. Your family must also be prepared for the puppy's arrival. Depending on how many family members you have, you can divide walking, feeding, and training duties amongst them.
If you have other pets in your home, ensure they are up to date on shots before bringing the puppy. This preparation will help your puppy feel safe while easing everyone's transition process.
More Puppy-Related Guides: Best Slicker Brushes For Dogs and Best Dog Cologne That Groomers Use.
Dedicate a Private Space for Your Puppy
Another way to make your puppy feel welcomed and comfortable in your home is to create a private space. Getting a puppy a dog crate would help, as these awesome companions see them as their resting room, much like a den.
A crate would also serve as a safe zone for the puppy while they adjust. If you don't want to use a crate, you can dedicate one room to your house for the puppy.
You can visit the puppy in its room for the bonding process but ensure other pets do not have access to the room for the time being. After some time, you can allow the puppy to explore and sniff around the house.
Introduce them to various parts of the house and their supplies, including toys, beds, and more. The next phase is to introduce your family members to the puppies. Do this one person at a time and let them spend some time with the puppy.
More Puppy-Related Guides: Best Pet Insurances For Small Dogs and Best Tug Toys For Dogs.
Conclusion For "Where Can You Get Free Puppies in Nebraska"
Getting a free puppy has many advantages, one of which is that it does not require any specific paperwork. You can also get your puppy almost instantly, as you will not have to wait for a long adoption period.
However, before bringing your pet home, you want to ensure you prepare yourself and your family for the new addition. Make your home very comfortable and safe to allow for a smooth transition.
If you find this guide, "Where Can You Get Free Puppies in Nebraska," helpful, you can check out these other dog-related articles from our team:
Before you find free puppies in Nebraska, you can learn more about getting free puppies by watching "How to Get Free Puppies" down below: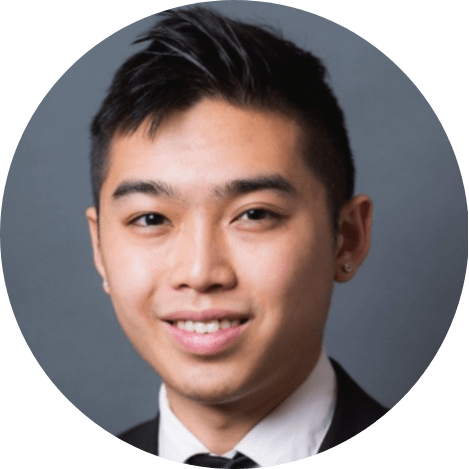 Andy is a full-time animal rescuer and owner of a toy doodle. When he's not saving dogs, Andy is one of our core writers and editors. He has been writing about dogs for over a decade. Andy joined our team because he believes that words are powerful tools that can change a dog's life for the better.
Why Trust We Love Doodles?
At We Love Doodles, we're a team of writers, veterinarians, and puppy trainers that love dogs. Our team of qualified experts researches and provides reliable information on a wide range of dog topics. Our reviews are based on customer feedback, hands-on testing, and in-depth analysis. We are fully transparent and honest to our community of dog owners and future owners.