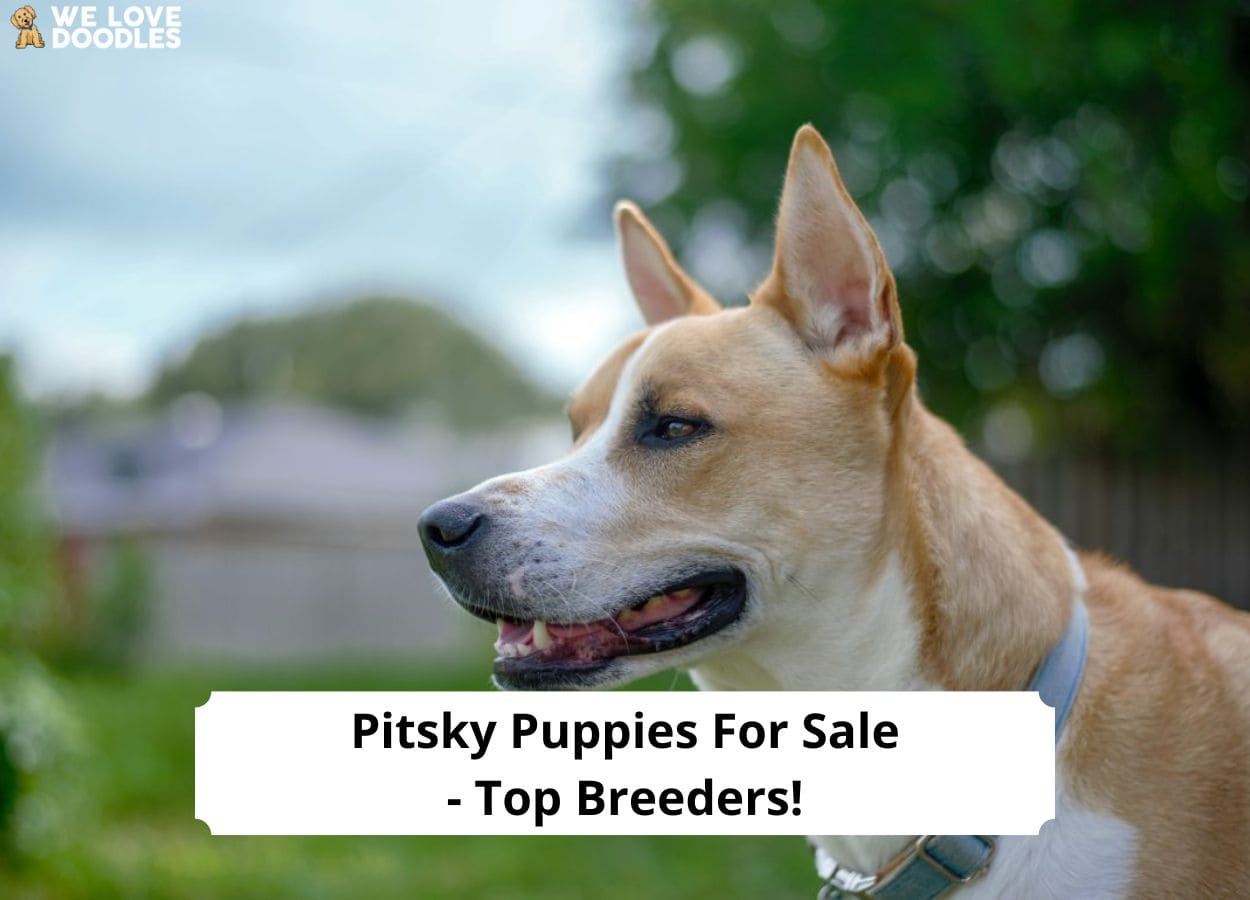 The Pitsky is a mix between an American Pit Bull and a Siberian Husky, and puppies can be tricky to find for sale. They are a popular breed with good looks and friendly dispositions. Pit Bulls are known for being loyal and protective, while Huskies tend to be playful and intelligent.
Pitskys inherit the best of both breeds, making them great family pets. However, they can also be quite high-energy, so they may not be the best fit for every home.
If you're thinking of adding a Pitsky to your family, it's important to do your research to ensure they will be a good match for you. But if you're looking for lovable and playful puppies for sale, a Pitsky may just be the perfect dog for your lifestyle!
While they are not recognized as an official breed by any major kennel club, there are still reputable breeders of Pitskies. To find a trusted Pitsky breeder, try looking for breeders of either Siberian Huskies or American Pit Bull Terriers who also specialize in cross-breeding.
These breeders will have the experience and knowledge necessary to produce healthy and well-adjusted Pitskies. Below, we have listed eight of the top breeders where you might find Pitsky puppies for sale.
Before scrolling down this list of breeders with Pitsky puppies for sale, check out: How Long Do Huskies Live? (2023) and Can Huskies Swim? What You Should Know. (2023).
1. OK Big Star Kennel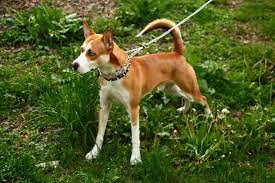 If you want a Pit Bull and live near Oklahoma City or Tulsa, consider checking out Big Star Kennel in Wellston, Oklahoma.
Big Star Kennel is able to deliver your puppy, so reach out to the breeder for more information. Your puppy will have plenty of room to play on the farm before coming home with you. Dogs are not only socialized with other dogs and pets but also young children. They're trained to be friendly and pleasant.
During the breeder interview, they will want to get to know you and your living situation to see if the puppy is a good match. The Pitsky breeder also offers ear cropping for an additional fee, and your dog comes with a health warranty. Deposits are $500.
Ok Big Star Kennel Details:
2. Mirage Siberians
Elizabeth, the owner of Mirage Siberians, competes with her dogs in conformation and obedience and trains them in agility. She is a member of the AKC Breeder of Merit, Bred with H.E.A.R.T. program, Good Dog Breeder, and many other breed-specific kennels.
At Mirage, they want to make sure your new puppy is healthy and happy for years to come. That's why they offer a six-year health guarantee that includes a clause specifying you must take your puppy to the vet within 48 hours of taking them home with you.
Mirage Siberians are raised with Puppy Culture, so they become accustomed to many stimuli. The puppies will also be introduced to other animals early on and regularly interact with people so that they're well-socialized by the time they go home with their new family.
Your new puppy will be sent home with an AKC registration, a starter pouch, a collar and leash, up-to-date vaccination records, and your dog will have been dewormed.
Mirage Siberians Details:
3. Elite Monster Kennels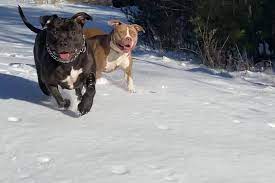 If you live in the Northeastern United States, Hermon, Maine-based Elite Monster Kennels may have the perfect Pit Bull or Pitsky puppy for your family. The kennel is located near Bangor and other top vacation sites in Maine.
If you're in the market for an extra-large American Pit Bull puppy, look no further than Elite Monster Kennels. They pride themselves on breeding XL pups that weigh in at 100 pounds or more when they reach full size.
If you know what size, color, and breed of puppy you want, contact Elite Monster Kennels. They will try to match your specifications as closely as possible. However, all puppies from EMS grow to be very large dogs.
The kennel is particular about socializing the dogs while they are still young. They want all of their dogs to be raised as pets, even for dog owners with children. Since they only breed a couple of times each year, you'll want to make sure you put down a deposit to reserve your puppy as soon as possible.
Elite Monster Kennels Details:
4. Bralin Siberian Huskies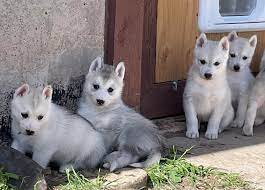 For 35 years, Sheri has dedicated herself to breeding top-notch show dogs, sled dogs, and pets. By focusing on temperament, health, and conformation traits, she is able to produce competitive animals in a variety of shows. You can often find Pitsky puppies for sale through this breeder.
Bralin Siberian Huskies is a member of the Bred with H.E.A.R.T. program and a reputed AKC Breeder of Merit, in addition to having a Good Breeder trophy. Sheri offers not only a health guarantee for the life of your potential furry best friend but also support after the purchase.
At Bralin, they raise their puppies using Puppy Culture. By doing this, your puppy experiences neurological stimulation, becomes less sensitive to regular household activities, and socializes with pets, kids, and adults.
The puppies will also learn about different textures and materials, as well as leash and crate training.
Bralin Siberian Huskies Details:
5. Devil's Den Kennels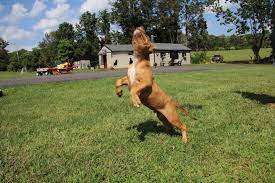 Devil's Den Kennels is our next pick for finding outstanding Pitsky puppies for sale. This company operates out of Staten Island, New York, but also has other locations, namely in Texas and Pennsylvania.
If you want to adopt a Pitbull puppy, then Devil's Den is the place for you! They breed American Bullies and American Pit Bull Terriers.
When looking for a new Pitsky, be specific about what you are and are not looking for in order to get the best possible match. The kennel will have many different breeds of dogs, each with its own unique set of strengths. Choose based on temperament and living situation instead of superficial traits like color.
A Devil's Den Kennel puppy will cost you a minimum of $2,500. To reserve your puppy, you'll need to pay a non-refundable deposit of $500. Your dog will come with registration papers and health records, as well as being up to date on deworming and vaccinations.
The Deal's Den Kennel breeders won't allow you to adopt one of their puppies until after you've spoken with them over the phone. This is because they're dedicated to ensuring their puppies go to good homes.
Devil's Den Kennels Details:
6. Siberian Palace
The Siberian Huskies at the Siberian Palace are bred for health and beauty and raised to be loyal family pets.
When you adopt your puppy, it will already be enrolled in the AKC Reunite Program. Your pup will also come microchipped, vaccinated, dewormed, and declawed with a check-up at the vet's. You'll also get limited AKC registration.
The Huskies are not only healthy but come with a slew of other goodies. For example, every purchase comes with a standard health guarantee, training materials, 30 days of free health insurance, and more. In addition, if you can no longer care for your Husky at any point in its lifetime, you can bring it back no questions asked.
At Siberian Palace, puppies are raised in a loving home where they can socialize a lot. They are part of the Bred with H.E.A.R.T. program, approved by the AKC, and have been rated in the top three breeders across the U.S.
On Siberian Palace's website, you will find an extensive number of links concerning care, training, grooming, and health for Siberian Huskies. You can also read about the proper way to feed your dog, as well as articles on spaying and neutering contracts.
Siberian Palace Details:
7. BarTin Kennels
BarTin Kennels in the Pacific Northwest is the best place to look for an American Pit Bull Terrier. The breeders have many years of experience and focus on socializing dogs, so they become family pets.
BarTin Kennels is focused on creating the best temperament in their dogs rather than other characteristics like coat color. As a result, you can be sure that your new dog will become a beloved family member. Additionally, BarTin Kennels only has litters a few times per year.
Erin is currently taking names for those interested in adopting a Pitbull puppy. Deposits are accepted well ahead of time as these puppies are adopted quickly.
BarTin Kennels is based in Washington but serves the United States. There is a $500 deposit for your dog, and the final cost may differ. Your new pet will have received vaccinations and deworming treatments before you pick them up.
BarTin Kennels Details:
8. Chuksha
Chuksha Huskies are bred to be hard-working, energetic family dogs. Therefore, the breeder spends significant time training their dogs in real-world scenarios such as skiing, hiking, and sledding.
Chuksha breeds healthy dogs that are raised in a loving home and are meant to be part of the family. They offer a four-year health guarantee but provide lifetime support for their dogs.
The breeder raises their dogs based on the scientific methods of Avidog, which has been approved by experts and is widely utilized. Additionally, Chuksha has an excellent health level from Good Dog as well as a Good Dog Good Breeder Certificate.
Chukcha Details:
Frequently Asked Questions
How much is a Pitsky puppy?
A Pitsky puppy can cost anywhere from $500 to $2,000 depending on the breeder.
Can Pitskies swim?
While the average Husky and Pit Bull are not thought of as exceptional swimmers, a Pitsky can be decent at it, especially with practice.
What is the personality of a Pitsky?
Similar to its parents, a Pitsky is a strong dog that will show affection and require physical and mental stimulation. If left alone for long stretches, the dog may have destructive tendencies.
Conclusion for "Pitsky Puppies for Sale – Top Breeders"
When looking for a Pitsky, it's essential to find a reputable Siberian Husky or American Pit Bull Terrier breeder. This way, you can be sure that your dog will be healthy and well-socialized.
In addition, a good breeder will be able to provide you with information about the health and temperament of the parents, as well as the littermates.
They should also be able to provide you with a contract that outlines your rights and responsibilities as the new owner. Once you've found a breeder you trust, you'll be able to bring home a happy and healthy Pitsky puppy.
For more guides similar to this list of Pitsky puppy breeders in the US, check out:
Before bringing home a Pitsky puppy from a breeder in the US, learn more by watching "Facts About Pitskies!" down below:
Garrett loves animals and is a huge advocate for all Doodle dog breeds. He owns his own Goldendoodle named Kona. In addition, he volunteers at the Humane Society of Silicon Valley, where he fosters dogs and helps animals. Garrett enjoys writing about Doodles and believes that dogs can teach humans more about how to live than humans can teach a dog.
Why Trust We Love Doodles?
At We Love Doodles, we're a team of writers, veterinarians, and puppy trainers that love dogs. Our team of qualified experts researches and provides reliable information on a wide range of dog topics. Our reviews are based on customer feedback, hands-on testing, and in-depth analysis. We are fully transparent and honest to our community of dog owners and future owners.