Introducing a Husky companion into your home would probably be the best thing in your life; however, how long do Huskies live? It's essential to understand this before making this enormous decision. We all want our dogs to live forever. After all, they're our companions, running mates, snuggle buddies, and part of our families. When choosing a breed of dog that's right for you and your family, the life span may be an essential factor to consider.
Some dogs have longer lifespans than others. This may be due to common health concerns that arise or the size of the dog. If you're considering getting a Husky to add to your family, there are some key things you'll want to know about this beautiful breed. How long can you expect to keep your Husky in your life? Our team at WeLoveDoodles will share how long Huskies live and other important information as you raise and care for your beloved companion.
Before scrolling down this guide "How Long Do Huskies Live," you might be interested in similar content: What is the Lifespan of a Police Dog and Reasons For My Unwanted Husky Fat.
How Long Do Huskies Live?
Huskies live between 12 to 15 years. For this size dog, that lifespan is on the slightly higher end of the age range. Often, larger dogs like the Husky have a span that only extends between somewhere around 10 to 13 years old. The Husky, however, has a lifespan that often extends well beyond that. Some Huskies could even live upwards of 16 years old. This is the case for both the common Siberian Husky and the Alaskan Husky. This lifespan range is higher than many other breeds that are around that same size. Golden Retrievers, for example, typically only live between 10 to 12 years. When it comes to a large dog with a longer lifespan, a Husky is a top choice.
Articles With Husky Mentions: Best Siberian Husky Breeders in California and Border Collie Husky Mix.
Health Concerns For Huskies
Whether it's a Doodle breed or other dog breeds, some health conditions may be more apparent in Huskies than others. Knowing what these common health concerns are and keeping an eye out for them can help you take preventative measures and ensure your dog gets the care and support he or she needs. Cancer is a relatively common medical concern that appears later in life. While a dog may experience different types of cancers, this is often what shortens your dog's life. Other common health concerns to be aware of for your Husky includes things like cataracts and bleeding disorders.
Things like epilepsy or high blood pressure also can alter the health and overall well-being of your dog. Other conditions like autoimmune diseases and hypothyroidism can also pop up, deterring your dog's health. Especially when you don't correctly groom your pet and keep their appearance in good condition, they may develop skin infections or other diseases that can lead to more debilitating consequences. Despite these unfortunate circumstances that may be inevitable for any dog, there are some important things that you can do to preserve and uphold the health of your dog.
Related Dog Articles: Rare Dog Diseases and Guide to Dog Periodontal Disease Stages.
Ways To Care For Your Husky
To help your Husky reach the maximum lifespan possible, caring for their health and overall well-being is essential. As with all breeds of dogs, here are some helpful ways you can care for the health and well-being of your Husky to help them live their best life.
1. Visit the Vet
Take your dog to the vet regularly to be sure to catch any potential medical issues or concerns as soon as possible. While your Husky may not always enjoy the experience of standing on a table and being examined, it's an integral part of staying well and healthy. Find a vet you can trust and who your dog likes to make the process easier.
2. Vaccinate
Ensure your Husky puppy receives all its essential shots early on in life. Getting them vaccinated can help prevent several other diseases that can shorten the life and quality of your dog's time with you. If any booster shots are required throughout their life after being vaccinated, be sure to stay updated on those as well.
3. Control Parasites
Provide preventative measures for heartworm and other related concerns. Just like vitamins or other health-boosting supplements, parasite control can help prevent devastating and costly health concerns later on. A small investment now can make a big difference in the long run.
4. Keep Them Active
For humans to stay healthy and well, regular exercise and activity are essential. The same is true for Huskys. Make sure your dog gets ample access to regular exercise, whether indoors or outdoors. Going for runs, pulling kids in carts, giving them toys to keep them busy, or hours of fetch can help your Husky companion stay strong and mentally well with regular activity. They often require a minimum of 30 to 60 minutes of exercise every single day. Be sure this is something you can provide for your dog before choosing a Husky for your lifestyle.
5. Feed Them Well
In addition to regular exercise, ensure that what your Husky consumes is good for them. People watch their diets, so Huskies should eat food that's intentionally for them. While they might love those table scraps and licking off your leftovers from your plate, it's vital to feed them food that's right for them. Starting from birth up to adulthood, provide meals for them that provide them the vitamins and nutrients they need to grow healthy and strong.
6. Ensure they Sleep
Just like humans, Huskies are healthy when they are given time to sleep. With their high levels of energy and activity, they also need time to recover and rest. As you coordinate schedules and plan mealtime and activity time, ensure your Husky gets ample time to sleep. Typically, they'll take up between 12 to 16 hours every day to sleep.
Related Dog Questions: Why Does My Dog Sleep On Me and What Can I Give My Dog to Sleep At Night?
Conclusion For "How Long Do Huskies Live"
Among large-sized dogs, the Husky has one of the longest lifespans. Please do your part as their owner to keep them sound and healthy by caring for them. Taking simple steps to both prevent health concerns and address them immediately if they arise can get your Husky on the healthy path of life. Help your Husky live their best life by providing a solid track of health and activity. With easy lifestyle steps in place, you can help your Husky live well above 15 years old.
For more articles with mentions of the Husky breed, check out:
To learn more about the lifespan of this breed, watch "How Long Do Siberian Huskies Live For" from Gone to the Snow Dogs down below: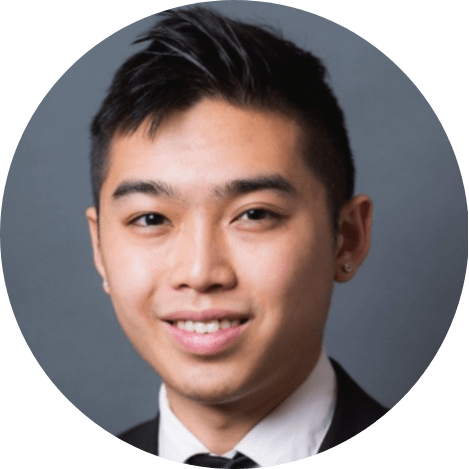 Andy is a full-time animal rescuer and owner of a toy doodle. When he's not saving dogs, Andy is one of our core writers and editors. He has been writing about dogs for over a decade. Andy joined our team because he believes that words are powerful tools that can change a dog's life for the better.
Why Trust We Love Doodles?
At We Love Doodles, we're a team of writers, veterinarians, and puppy trainers that love dogs. Our team of qualified experts researches and provides reliable information on a wide range of dog topics. Our reviews are based on customer feedback, hands-on testing, and in-depth analysis. We are fully transparent and honest to our community of dog owners and future owners.