Searching for authentic breeders with Maltipoo puppies in Louisiana can be challenging. Although Maltipoos are more popular than ever, only a few genuine Maltipoo breeders in Louisiana.
Backyard puppy farms are exploiting the absence of authentic breeders to their advantage. They breed puppies in deplorable conditions without regard for ethical breeding practices and protocols.
They usually keep the puppies in unhygienic and crowded kennels. As a result, they develop many physical and emotional health problems. These breeders will go as far as to generate fake health certificates to pose as authentic breeders.
However, this shouldn't deter you from trying to find a Maltipoo puppy. Maltipoos are known for their gorgeous looks and playful attitude. They are an intelligent, loyal, and affectionate breed produced by crossing a Maltese and a Poodle.
Before scrolling down this list of breeders with Maltipoo puppies in Lousiana for sale, you can check out these other recommendations from ou team at We Love Doodles: Best Boxer Breeders in Louisiana and Corgi Puppies For Sale in Lousiana.
Maltipoo Breeders in Louisiana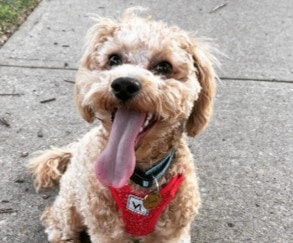 To help you search for a credible Maltipoo breeder, we have compiled a list of breeders that we deemed to be providing excellent services. Please go through the list provided below and read the description to learn more about them.
Maltipoo Product Recommendations: Best Dog Food For a Maltipoo and Best Shampoos For a Maltipoo.
1. PuppySpot's Maltipoos For Louisiana
PuppySpot's website is easy to use with no waitlists and over 10,000 5-star reviews from verified customers. They have the strictest screening process in the country, with over 100 criteria that less than 10% of applicants pass, so you're guaranteed no Maltipoo scammers or puppy mills.
They also work with the AKC and the American Humane Society for nothing but the best. In addition, PuppySpot provides a 10-year health warranty on all of their dogs and a nose-to-tail health check before bringing them home to you in Lousiana on one of their private airlines.
With over 200,000 puppies sold so far, they have received an A+ score with Better Business Bureau, and they only list puppies that have already been born so that you know exactly what you're getting when you make a purchase.
PuppySpot Details
2. Princess Puppies
Princess Puppies is a registered breeder selling excellent Maltipoo puppies in Louisiana. They have dedicated themselves to producing gorgeous, healthy, and well-adjusted puppies for the past 15 years. They take pride in the quality of their puppies and continuously strive to improve their services.
All their puppies are tested and screened for genetic health diseases regularly. Princess Puppies offer a lifetime health guarantee valid for ten years following the puppy's birth. Moreover, they also provide you with a verified health certificate at adoption. This includes details and proof of all the medical testing conducted on the puppy.
Princess Puppies only allow families to take the puppies home at least eight weeks old. However, this duration may vary according to the health requirements of a specific puppy. Occasionally, Princess Puppies may keep a puppy with them for longer until they consider its physical health suitable enough to be sent to their new homes.
All the puppies are given up-to-date, age-appropriate vaccinations and dewormed before being made available for sale. Nevertheless, Princess Puppies suggests that people continue deworming their puppies even after taking them home.
They recommend giving the puppy regular rounds of deworming until they are 16 weeks of age. Reserving a puppy through this Pet Breeder in Louisiana requires you to make a non-refundable deposit of $500. To view the puppies they have available for sale, follow the link provided below or contact them through the following information.
Princess Puppies Details
3. Little Paws Kennel
Little Paws Kennel is a Professional State Licensed Breeding Facility with an excellent breeding Program. Their sires and dams are hand-picked, and all of them come from proven healthy sires. This pet breeder is registered with the American Kennel Club and the Continental Kennel Club.
They have been breeding for the past 19 years and have been faithfully following these organizations' breeding standards. Little Paws Kennel is recommended by several local Veterinarian doctors and those in other states. They can provide their references on demand if anyone wishes to verify those.
They screen their parent dogs and puppies for genetic health diseases that commonly affect the Maltipoo breed. When it is time for you to take the puppy home, Little Paws Kennel will provide you with a hereditary health guarantee that lasts for a year. Before being sent home, all the puppies are vaccinated and dewormed.
They also provide microchipping services on demand. You can view the puppies currently available for sale and learn more about their price rates by following the link provided below. Alternatively, you can also reach out to them directly through the following contact details if you have further inquiries.
Little Paws Kennel Details
4. The Poodle Place
'The Poodle Place' is renowned for the special attention it gives its puppies to enhance their looks and health standards. Their dogs are of impressive pedigree and have incredibly affectionate temperaments. The puppies are all raised in a family environment where great emphasis is made on boosting socialization and training etiquette through positive reinforcement.
All the puppies are vaccinated and given several rounds of deworming before adoption. Proof of vaccinations and health certificates are provided when a puppy is purchased. To reserve a puppy, you will need to deposit $200. This is a non-refundable deposit; however, it can be transferred to another litter if there are any issues with the first one.
All puppies are sold on a non-breeding contract that requires you to get the puppy spayed or neutered when they are of the appropriate age. The Poodle Place extends its support to families even after taking the puppies home. They are available 24/7 for any assistance these families might need regarding their puppy's health. To learn more about The Poodle Place and its purchase policies, use the information provided below.
The Poodle Place Details
5. Crockett Doodles
Last on the list of the best breeders with Maltipoo puppies in Lousiana for sale is "Crockett Doodles." Crockett Doodles is the breeder to go to if you look for Maltipoo puppies in Louisiana. They have an outstanding reputation for maintaining and continuously improving the health standards of their puppies.
This breeder raises their puppies in a family-based setting. It allows them to get enough socialization and human interaction to develop a wonderfully friendly disposition. Moreover, they have reasonable rates and allow you to refund your deposit if you need to. Crockett Doodles provide all their dogs with up-to-date immunization.
Proof of vaccination and its administration dates are provided at the time of purchase. Neopar and Nobivac Canine 1-DAPPv vaccines are administered to all puppies here. In addition, all puppies at Crockett Doodles are screened for genetic health diseases through DNA testing.
Each puppy comes with a Health Guarantee that is valid for one year. The health guarantee is extended to three years for families who choose to feed their puppy TLC Pet Food recommended by the breeder. You will also need to sign a non-breeding contract agreement.
This requires you to spay or neuter your puppy when it reaches the appropriate age. They advise against neutering or spaying your puppy before it is six months old because it can hinder growth. To view the puppies available at Crockett Doodles, click the link to the website below.
Crockett Doodles Details
How to Choose a Maltipoo Breeder in Lousiana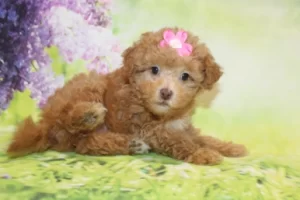 You need to keep in mind several key factors when looking for a Maltipoo breeder that breeds healthy Maltipoo puppies for sale in Louisiana. It is not a decision that you want to be made in haste. It would be best if you had thoughtful consideration and thorough research to avoid any unethical puppy mills.
Take some time out to learn about the puppies' parents and their generations of pedigree. Additionally, you should test the breeder's knowledge by engaging them in a conversation about the breed. One of the essential qualities of a reliable breeder is that they are well informed about the dogs they breed.
Always visit the breeding and rearing site to get an idea of how the puppies are raised. An ethical breeder will ensure the puppies are kept in a clean, comfortable, and temperature-regulated environment. In addition to inspecting the breeding premises, make sure to evaluate each puppy in the litter individually.
Breeders who genuinely care about their dogs and go beyond their profit value will be more attuned to the unique personality of each of their puppies. Asking breeders for references from other breeders, local vets, and previous clients that can vouch for the quality of their services is an excellent way to check their authenticity.
Therefore, responsible breeders value their reputation and will not carry out any unethical practices to tarnish that. Moreover, these breeders usually put more effort into maintaining their quality standard and will not provide you with anything below it.
Related: How Much Does a Maltipoo Cost?
Conclusion For "Maltipoo Puppies in Louisiana"
The above article mentions the best breeders offering Maltipoo puppies for sale in Louisiana. All these breeders are registered and licensed through the local breeding authorities. We thoroughly checked each breeder to avoid adding scammers to this list and offer you only the best ones currently available.
However, these breeders are all unique and differ in various aspects, including their purchase policies and terms of services. Therefore, we recommend that you reach out to these breeders to analyze and find out the most suitable one for yourself.
For more guides similar to this list of breeders with Maltipoo puppies in Louisiana for sale, you can check out:
Before you bring home a Maltipoo puppy from a breeder in Louisiana, you can learn more about this dog breed by watching the "Ultimate Guide to Caring For My Maltipoo" down below: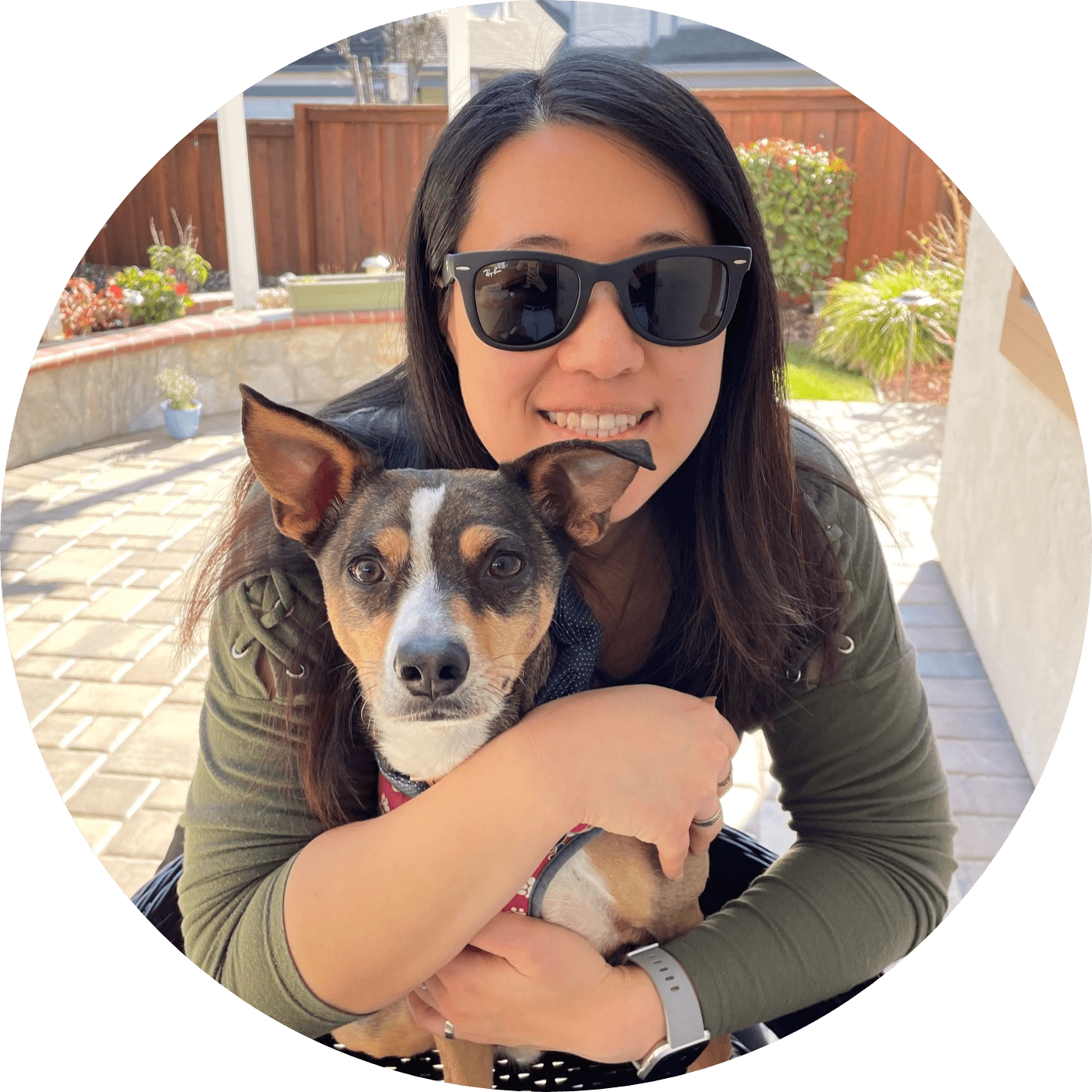 Dr. Sabrina Kong graduated from the Royal Veterinary College in England in 2016 and has been working at a small animal clinic in Northern California since then. She grew up in the Bay Area and got her bachelor's degree from Cal Poly San Luis Obispo. She also became a Certified Canine Rehabilitation Practitioner through a program at the University of Tennessee.
When she isn't in the clinic taking care of her four-legged patients, she enjoys traveling and trying new foods with her friends and her three-legged dog, Apollo. She adopted Apollo from her clinic when he was a puppy with numerous health issues. Dr. Kong truly cares about taking care of animals.