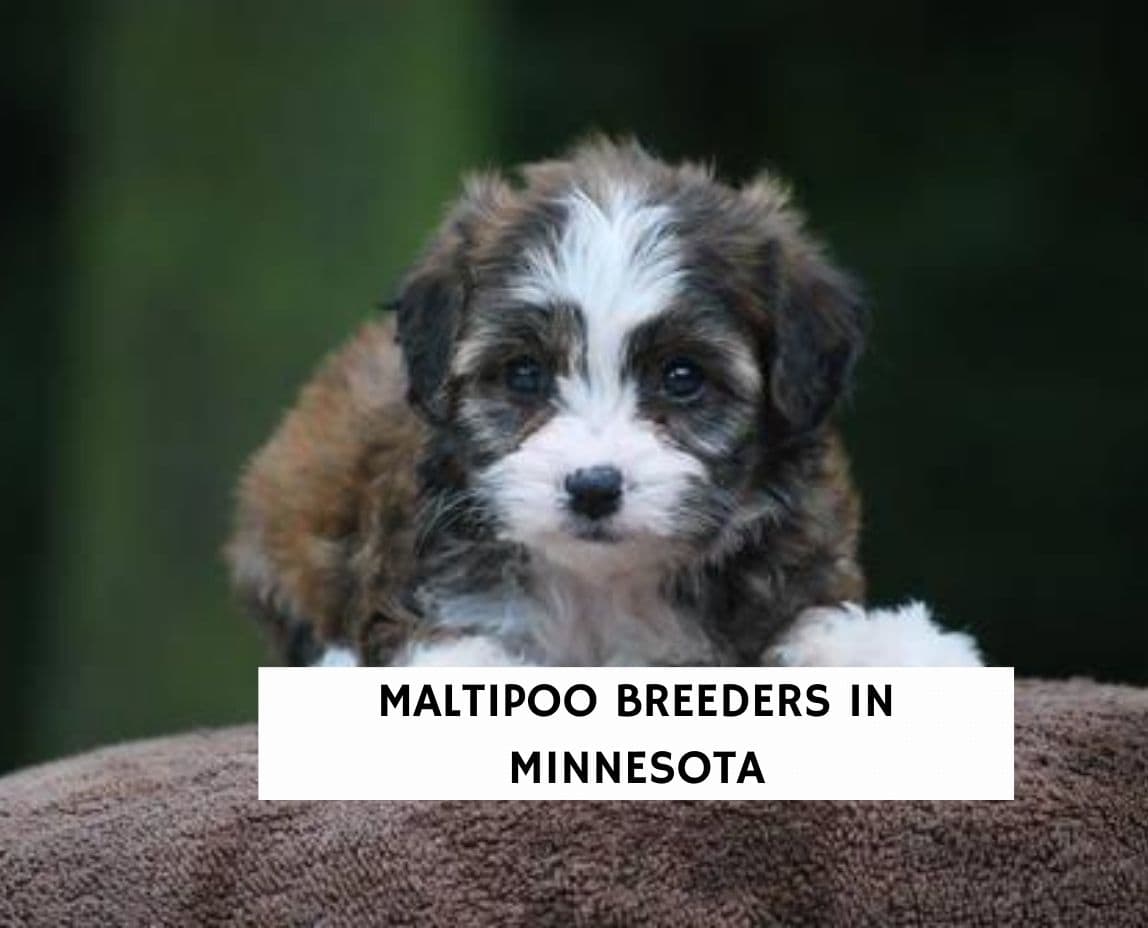 Since you're searching for Maltipoo breeders in Minnesota, here's what you need to know. Also named Maltepoo, the Maltipoo is a result of crossing a Maltese and a Poodle. They come in a variety of colors, which makes them look stunning. Apart from its looks, many peoples love this designer dog for its affectionate and hypoallergenic nature. If your family has allergy concerns, the Maltipoo is a safe bet for a pet. However, if this designer dog is the one for you, you will need a reputable breeder. Here are some of the best Maltipoo breeders in Minnesota.
Before scrolling down this list of Maltipoo breeders in Minnesota, check out these other dog breeds: Best Poodle Breeders in Minnesota and Best Labradoodle Puppies in Minnesota.
Maltipoo Puppies For Sale in Minnesota
We understand that the search for an ethical Maltipoo breeder in your location can be exhausting. That's why we've researched for you. Here are some of the top Maltipoo breeders in Minnesota for you to check out.
Maltipoo Product Recommendations: Best Dog Food For a Maltipoo and Best Puppy Potty Training Sprays.
1. PuppySpot's Maltipoos for Minnesota
Like always, we recommend all future dog owners to check out PuppySpot as their first resort. The way PuppySpot works is terrific. The company has helped bring together thousands of families and puppies throughout the United States. If you're searching for Maltipoo breeders in Minnesota, it's likely better to browse through PuppySpot first to see if any puppies suit you. You can use the website's search tools to find a specific Maltipoo color, age, etc. Start your journey for a Maltipoo puppy on PuppySpot first before contacting breeders by yourself.
PuppySpot Details
2. Aria s Friends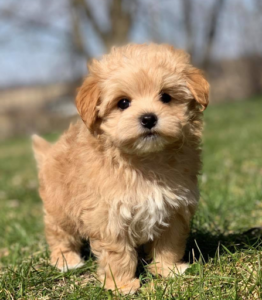 This breeder started small by raising a few dogs in their house. They have been producing quality litters for over thirty years. Aria's Friends decided to expand their business by having a facility as they grew in size. In their County, a household is not allowed to have more than four dogs, so owning a facility was necessary.  Aria's Friends has a beautiful, temperature-regulated facility in which dogs have unrestricted access to the outdoors.
The puppies here get to decide when they want to stay indoors or go outside to play. They even have dog coats for their little fur buddies outside as well. All the dogs at Aria's Friends enjoy fresh water, lots of food, beds, toys, treats, and are fully groomed every two to three months. The team is never away from their adorable puppies. They spend time with them every day, providing them with everything they need to thrive.
Aria's Friends comprises a team of dedicated professionals who understands that dog breeding is a 365-days-a-year job. They run a closed breeding system, which does not offer stud services. What that means is that they have their separate bloodlines that they are breeding. Their home has a concrete floor, which allows them to sanitize the area thoroughly. This way, they can keep their facility clean even when it rains or snows. In addition, their in-built drainage system allows them to perform their daily cleaning more efficiently.
Aria's Friends Details
3. Woodland Maltese
This breeder's specialty is producing high-quality Maltese dogs. Woodland Maltese is a top-rated breeder located in Princeton, Minnesota. They run a small breeding program, which allows them to provide individual attention and care for their puppies. Woodland Maltese is a sure bet for where to get a healthy furry family member in Minnesota.
With more than thirty years of experience, the team of breeders at Woodland can beat their chest to have produced many American Kennel Club (AKC) Champions. They plan each breeding properly, pairing dogs that complement one another. You will find many adorable photos of their puppies on their website. Also, they include important information about the breed and some best practices when caring for them.
This breeder also includes links to some other reputable breeders in Minnesota on their website. At Woodland Maltese, all puppies are registered with the AKC and come with a genetic health guarantee. Their goal is to ensure that all their puppies are not only beautiful but also healthy and happy. Arias Friends breed their dogs to meet the standards set by the American Kennel Club (AKC).
They strive to produce dogs with the best temperaments possible. The team prioritizes health, which is why they only select parent dogs with no genetic defects for breeding. They do not sell their Maltese puppies until they are up to twelve weeks old and have received up to two sets of shots. All their puppies come with a puppy care kit and a veterinarian certificate of health.
Woodland Maltese Details
4. Puppies and Kids
At Puppies and Kids, each puppy grows up in their house as a member of the family. Therefore, they become well socialized before moving to their forever home. The team here strives to produce non-shedding, hypoallergenic designer breeds that have a small stature. They have produced many different breeds in the past. Some include Cavachons, Mini Goldendoodle, Morkies, Yochons, Mini Teddy Bears, Goldendoodle, and Teddy Bears. All their puppies grow up in a social family environment filled with lots of love.
In addition, they are raised alongside children, which makes them more suitable for homes with kids. Puppies and Kids do not ship their puppies, meaning you will have to pick up your little pal in person. However, they will require you to pay a non-refundable deposit when filing your application. They accept different payment methods, including MasterCard, Visa, Discover, American Express, etc. However, they prefer you to cash cheques first if that is your preferred method of payment.
Puppies and Kids Details
5. Four Paws and a Tail
The goal at Four Paws and a Tail is to help people find the puppy that best suits their lifestyles and personalities. With over forty years of experience, this breeder is one of the best in the state of Minnesota. They can produce about forty to seventy-five puppies at a time, ensuring that you find one that suits your household. In addition, they maintain high standards when breeding, which assured you that your money was spent well.
All the puppies here are energetic and fun-loving. The team ensures to train and vaccinate all the puppies to prepare them for their new homes. The Four Paws and a Tail website is easy to access and filled with information about the breed, its size, and how it fits your household. When you leave Four Paws and a Tail with your new puppy, you can rest assured that your new family member came from qualified professionals. This breeder loves it when their puppies move to a quality home where they will get more than enough care and love.
Four Paws and a Tail strives to enrich many lives with pet ownership. When you purchase a puppy from them, you will also receive a free vet exam at their local, trusted vet clinic. In addition, you will get a 6-month 20% discount at the clinic for routine services. Puppies from Four Paws and a Tail come with a 1-year genetic health guarantee. The breeders here will provide you with de-worming, vaccination shots records, and a medical report. They offer staff support throughout the lifetime of your puppy. Your new puppy will receive a free vet exam after you pay to ensure that everything is fine health-wise.
Four Paws and a Tail Details
6. Small Dog Rescue of Minnesota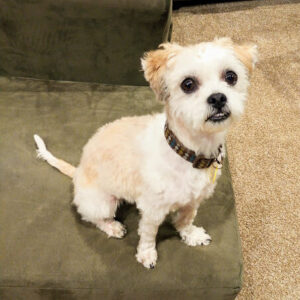 Small Dog Rescue (SDR) comprises a team of volunteers dedicated to rescuing, rehabilitating, and providing deserving homes for small dogs. They place these dogs in loving foster homes before finding a suitable forever home for them. The program is run by Dan Bassett, who adopted his first puppy in 2008. His adorable dogs have filled his home with so much happiness and entertainment. As a result, he aims to give back to them with his website. As a result, all the puppies here are happy, as they have plenty of time for socialization and exercise.
Small Dog Rescue of Minnesota Details
7. God's Little Miracles-Puppies
Last on the list of the best Maltipoo breeders in Wisconsin is "God's Little Miracles-Puppies." God's Little Miracles-Puppies is a licensed dog breeder known for producing healthy and happy fur babies in Minnesota. This family-owned business has been breeding for more than twenty-five years. Their home is located on a small farm a few miles away from Lake Benton, Minnesota.
All their puppies come from a healthy and happy bloodline. Their adult dogs, however, enjoy more than enough care and attention every day. The team here ensures to provide vaccinations at the appropriate time for all their dogs. As a result, God's Little Miracles-Puppies is home to many well-adjusted and socialized puppies that are great with both adults and children.
Before any puppy is released from this breeder, they must have received their first vaccinations, puppy check, and de-worming. God's Little Miracles-Puppies will not release any puppy that is younger than eight weeks of age. People adopt puppies from this breeder quickly, so it is best to contact them to reserve your dream puppy. However, they require you to pay a non-refundable deposit of $50. The deposit goes towards the puppy's purchase price.
God's Little Miracles-Puppies
Conclusion For The "Best Maltipoo Breeders in Minnesota"
Maltipoos are adorable and excellent for small living conditions such as small homes and apartments. They are pretty popular among people with allergy concerns, thanks to their low to non-shedding nature. If you love this designer dog and want to get one, go through an ethical breeder. You've made the right decision by researching the top breeders in Minnesota, and we're always happy to help.
For Maltipoo breeders in other locations, you can check out:
To learn more about the Maltipoo dog breed, watch "Maltipoo Dog Breed Information" from Dog World down below: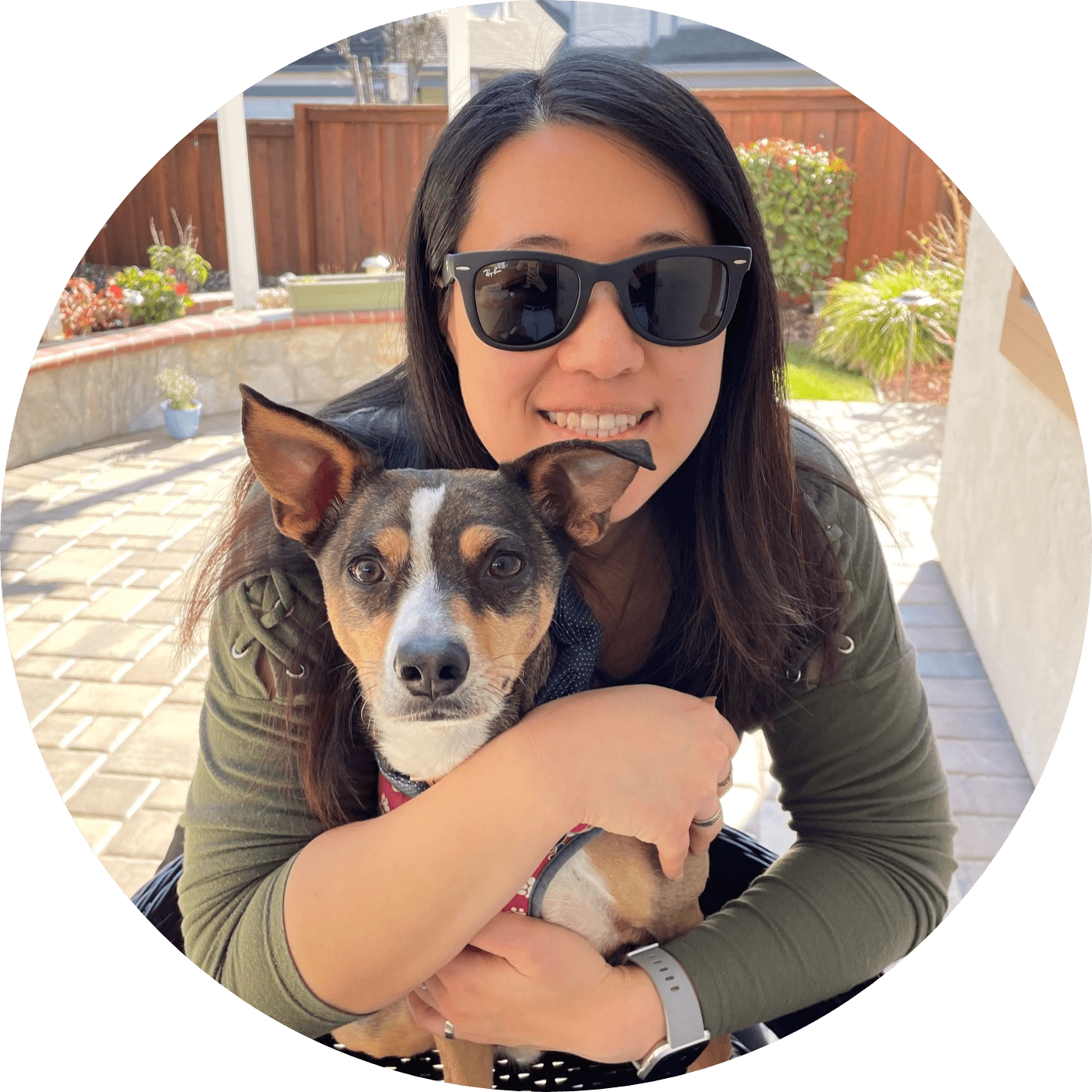 Dr. Sabrina Kong graduated from the Royal Veterinary College in England in 2016 and has been working at a small animal clinic in Northern California since then. She grew up in the Bay Area and got her bachelor's degree from Cal Poly San Luis Obispo. She also became a Certified Canine Rehabilitation Practitioner through a program at the University of Tennessee.
When she isn't in the clinic taking care of her four-legged patients, she enjoys traveling and trying new foods with her friends and her three-legged dog, Apollo. She adopted Apollo from her clinic when he was a puppy with numerous health issues. Dr. Kong truly cares about taking care of animals.