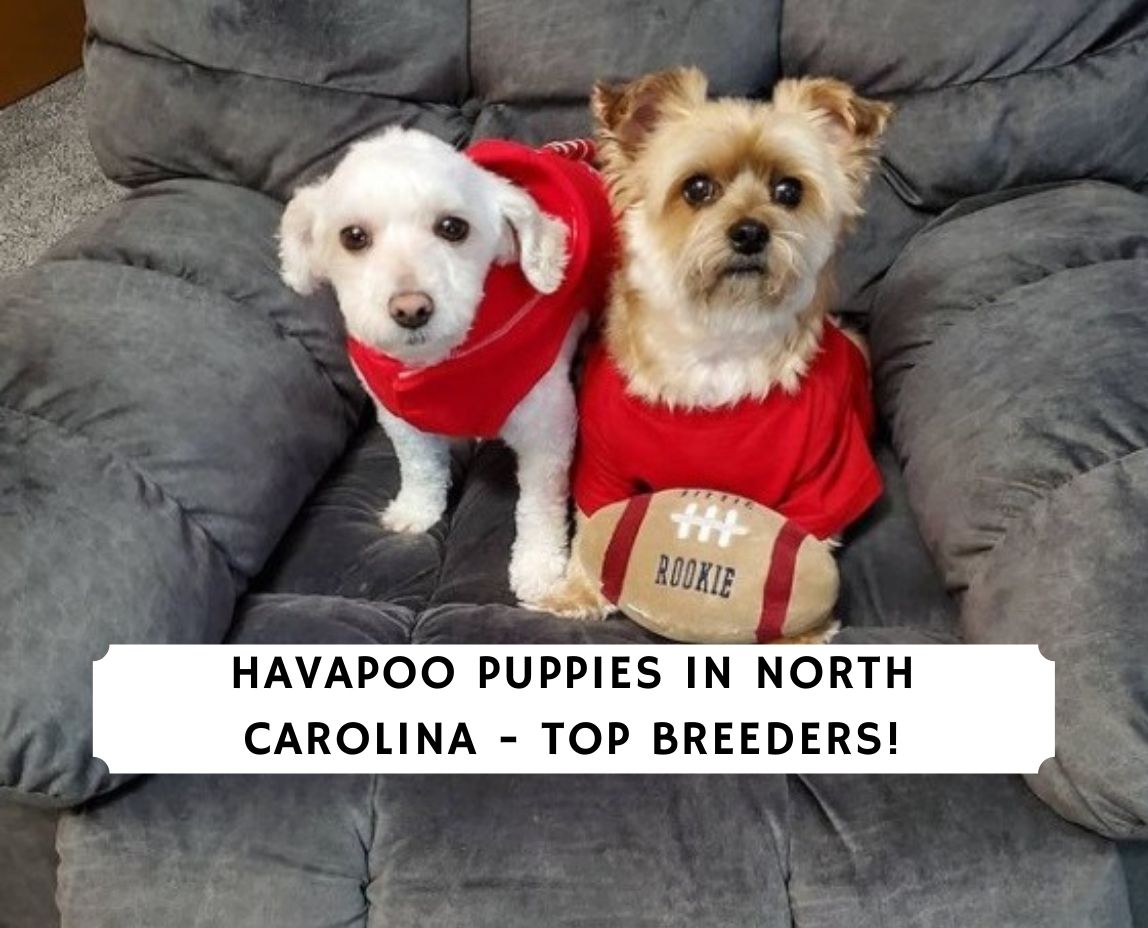 You're looking for the best Havapoo puppies in North Carolina because you know they're adorable, well-tempered, and non-shedding. If these are the qualities you're looking for, then you've come to the right place to find your next puppy.
The Havapoo dog breed is a hybrid mix of Havanese and Poodle. These beautiful dogs get the best qualities from each parent dog, such as intelligence, loyalty, playfulness, and, not to mention, a hypoallergenic coat. Additionally, Havapoos make a great companion for anyone regardless of whether you live by yourself or with a whole family of people because they love everyone! 
If you live in North Carolina and have decided that a Havapoo is for you, you are in luck as there are many breeders in and around your area that are happy to help you with finding your perfect match. Below you will find a list of reputable breeders in North Carolina and surrounding states. If you decide you do not want to adopt from a breeder directly, you can also check out the tips and tricks for finding a good pet store. Additionally, you may decide to check out a local animal shelter for a Havapoo who is looking for a forever home.
If you're indecisive about a dog breed, here's a list of recommendations similar to these Havapoo puppies in North Carolina:
Best Havapoo Breeders in North Carolina
If you're planning to purchase Havapoo puppies in North Carolina from unknown breeders, we recommend that you do your research. By doing your due diligence, you can help slow down the puppy mill business. To save you time searching for reputable breeders, here's a list of the best Havapoo breeders in North Carolina.
1. Sunny Mountain Puppies North Carolina
At Sunny Mountain Puppies, they specialize in breeding designer dogs, specifically Havanese mixes in western North Carolina. Each puppy at Sunny Mountain Puppies is born and raised in the family home with lots of individual attention and love, so when adopting from Sunny Mountain Puppies, you are sure to receive a well-loved and well-socialized pup. Along with providing each customer with a loving puppy, they also ensure that customers receive healthy puppies. At the time of adoption, each Havapoo puppy is up to date on all vaccinations and dewormings.
You are encouraged to take your new puppy to a licensed veterinarian within the first week of adoption. If this examination finds that your new puppy is unhealthy, you can bring it back to the breeder for a refund. Each puppy also comes with a one-year health guarantee against any hereditary defects. If you are interested in adopting a puppy from Sunny Mountain Puppies, contact them today.
You will have to make a small non-refundable deposit to reserve a puppy. There are available Havapoo puppies for sale in North Carolina listed on their website. If you do not want one of these puppies, you will have your pick of upcoming litters, as long as that deposit has been made. If you are ready to adopt an adorable, healthy, and happy Havapoo puppy, check out Sunny Mountain Puppies today and get started on your journey to welcoming home your new best friend.
Sunny Mountain Puppies Details
2. Black Creek Doodles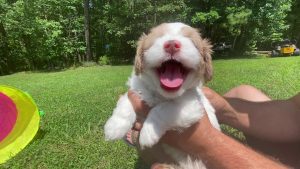 At Black Creek Doodles, they take pride in providing all their customers with the healthiest puppies possible. They understand the financial and emotional burden that comes with adopting an unhealthy puppy from a poor breeding facility and do everything in their power to avoid these pitfalls. Located in Mechanicsville, Virginia, Black Creek Doodles is within driving distance of North Carolina. However, if you require a puppy to be shipped to you, they do have flight nannies who will travel with your puppy to ensure its safety while being transported.
At Black Creek Doodles, all parent Havapoo dogs are carefully selected. These dogs have been chosen based on temperament and health. Additionally, they have been health tested and cleared of any genetic diseases that could be passed down to their puppies. You can view pictures and information about each parent dog on their website, including registration information, measurements, and a personality description.
Every puppy at Black Creek Doodles is begun on Early Neurological Stimulation (ENS) from the 3rd day of age. ENS is a form of training that exposes puppies to measured and moderate stressors. This training type has been proven to improve immune systems, cardiac health, and stress tolerance in dogs. Along with early forms of training, puppies are also given their vaccinations and dewormed before adoption. A professional veterinarian also examines the puppies to ensure no illnesses are present before adoption.
Additionally, each puppy comes with a two-year health guarantee against any genetic defects or diseases. If you are interested in adopting a Havapoo puppy from Black Creek Doodles, fill out an adoption application form found on their website. The breeder will get back to you as soon as possible and help you with the next step of depositing your future puppy. This deposit is required to guarantee that a puppy is reserved for you. So contact them today and get started on the next steps to adopting your new puppy.
Black Creek Doodles Details
3. Red Ruff Puppies
Located in upstate South Carolina, Red Ruff Puppies is a breeder providing customers with beautiful Havapoo and Havanese puppies. Their goal at Red Ruff Puppies is to breed well-socialized and well-loved puppies that will make great companions to people of all ages and living situations. If you decide to adopt a beautiful Havapoo puppy from Red Ruff Puppies, you will be given a written health guarantee. This guarantees that all puppies are up-to-date on vaccinations and treatments before adoption.
Each Havapoo puppy is also guaranteed against congenital defects for six months after adoption. Regardless of the guarantees, the thorough health tests that parent dogs are given before breeding means that none of these health problems should appear. If you are ready to adopt a beautiful Havapoo puppy from Red Ruff Puppies, check their website for any available puppies and get started on welcoming home your new companion. 
Red Ruff Puppies Details
Pet Stores and Animal Shelters for Havapoo Puppies in North Carolina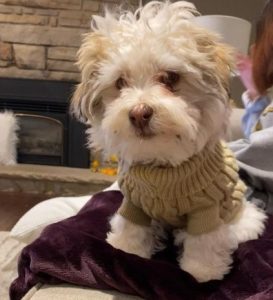 If you have checked out the Havapoo breeders in North Carolina above and have decided that they are not for you, you can adopt a puppy from a pet store or local animal shelter. Similarly to choosing a breeder, you must ensure that the pet store or shelter you decide to adopt from is reputable. You can ask a few questions that will help you discern whether a pet store will provide you with a healthy and happy puppy.
First, you should ask a pet store where they get their puppies. Unfortunately, some pet stores get their puppies from puppy mills and these are the types of pet stores to avoid. Puppy mills keep dogs and puppies in unsafe and neglectful conditions, so they are more prone to health and temperament problems. To adopt a healthy and happy puppy, avoid any pet store you suspect might get their puppies from a mill. Second, you should ask a pet store about parent dogs. Most pet stores will have information about the parent dogs of each puppy.
Knowing about your potential new puppy's parents can help you understand any health conditions your puppy might have. Often pet stores can provide customers with pedigree information, so you know exactly where your puppy came from. If a pet store does not have this information available, try contacting the breeder directly to ask any questions about parent dogs.
If you decide that you do not want to buy a Havapoo puppy from a pet store or breeder, you can always check out local animal shelters for your new pet. Animal shelters typically house older dogs, but on some occasions, they receive pregnant dogs, which they care for until the puppies are born. The puppies are then put up for adoption. If you are looking for a newborn Havapoo puppy, you may be able to find one if you're lucky. You may also find that visiting a local animal shelter opens your eyes to adopting an older dog looking for a second chance.
Conclusions For The Best Havapoo Puppies in North Carolina
If you have decided that a lovable little Havapoo is a dog for you, contact one of these reputable breeders today; they are all guaranteed to provide you with a healthy and happy Havapoo pup. If you decide not to go with a breeder, you can always check your local pet stores for a Havapoo, just ensure that they do not get their puppies from a puppy mill.
If you are open to adopting an older Havapoo, check animal shelters in your area for an older dog looking for a forever home. As you can see, you have many options for getting your new best friend, so get started today, and you'll be one step closer to welcoming home your new family member!
If traveling to these Havapoo breeders in North Carolina is too far, you can check out our recommendations from other states:
To learn more about this Doodle breed, watch "Important Facts and Details About The Havapoo" down below:
Garrett loves animals and is a huge advocate for all Doodle dog breeds. He owns his own Goldendoodle named Kona. In addition, he volunteers at the Humane Society of Silicon Valley, where he fosters dogs and helps animals. Garrett enjoys writing about Doodles and believes that dogs can teach humans more about how to live than humans can teach a dog.
Why Trust We Love Doodles?
At We Love Doodles, we're a team of writers, veterinarians, and puppy trainers that love dogs. Our team of qualified experts researches and provides reliable information on a wide range of dog topics. Our reviews are based on customer feedback, hands-on testing, and in-depth analysis. We are fully transparent and honest to our community of dog owners and future owners.