There are so many great dog breeds in the world that sometimes it can feel a little overwhelming to figure out which breed is right for you. Do you want a big dog, a small dog, a lazy dog, a playful dog, a fluffy dog, or a sleek dog? Here's what you need to know if you're searching for the best Goldendoodle rescues in Maryland.
In recent years, Goldendoodles have surged in popularity for a good reason. These dogs are a hybrid mix of a Golden Retriever and a Standard Poodle, and they possess only the best quality from each parent breed. In some cases, you might find that a traditional breed isn't quite right for you, but a designer hybrid breed like the Goldendoodle is a perfect fit.
Of all of the qualities a Goldendoodle possesses, the most talked about is probably that they are pretty low-shedding. Goldendoodles are playful, intelligent, loyal, affectionate, healthy, high energy, and low shedding. All of these qualities combined to make an exceptional kind of dog, which is one reason why so many people have grown to love this cuddly breed.
They shed so little that many people describe them as the most hypoallergenic dog you can own, alongside other doodle mixes. However, it should be noted that no dog can be hypoallergenic unless it has no hair, but Goldendoodles are certainly less aggravating for people with allergies than other breeds.
Additionally, Goldendoodles are so affectionate that they love to cuddle with their owners. They're the ultimate "big dog who thinks they're a lap dog," which many people find pretty endearing. They're also so intelligent and loyal that they're eager to please their owners and are easy to train.
Before scrolling down this list of Goldendoodle rescues in Maryland, check out these other recommendations from our team at We Love Doodles: Best Dog Rescues in Maryland and Best Dog Daycares in Baltimore, Maryland.
Find a Goldendoodle Rescue Near Me in Maryland
If you've been dreaming of owning a Goldendoodle of your own for a while, you might be under the impression that the only way to own one is to purchase a puppy from a breeder. Did you know that you can adopt pretty much any breed from a shelter or a dog rescue? This is certainly an option, but there are other (less expensive) avenues you can explore as well.
Even purebred dogs are quickly adopted rather than purchased. Shelters and dog rescues see all sorts of breeds all the time, and there are even breed-specific rescues that exclusively focus on finding homes for dogs of a specific breed. This might sound a bit strange, but they exist for a good reason.
Some breeds are so popular that they are worth a lot of money, and some people will scour animal shelters for specific breeds to sell them for a profit. Breed-specific rescues work to keep highly coveted breeds out of the hands of people like that, and they also try to seize dogs from abusive situations like puppy mills or neglectful owners.
In some cases, it might be challenging to find a breed-specific rescue near you, but you should always check the surrounding states if you can't find one locally. If you live in Maryland and are eager to adopt a Goldendoodle of your very own, this is the perfect list for you.
Goldendoodle Product Recommendations: Best Dog Food For Goldendoodles and Best Grooming Tools For Goldendoodles.
1. Maryland SPCA
The Maryland SPCA has a long history of protecting animal rights in the area. They were first founded in 1869 to protect the rights of workhorses in Baltimore. Since then, their mission has expanded, and through the more than a hundred years since, they have saved the lives of countless animals.
In 2021 alone, they managed to rescue over 2,000 animals and find them loving homes forever. In addition to helping pets find their forever families, the Maryland SPCA also educates the public on proper ways to care for their pets through their community outreach program. They also provide veterinary care and spay and neuter services to those in need.
Maryland SPCA Details
2. Saving Grace Animal Rescue
Saving Grace Animal Rescue is a non-profit animal rescue based in Millersville, Maryland. This remarkable rescue works hard to help all animals in need to end animal abuse and neglect in the area ultimately. The animals they take in are given medical checkups, necessary medical care, and loving attention while away from their forever family. This rescue is entirely run through the support of dedicated volunteer fosters.
These fosters take in each pet and give them individual attention and training until they are adopted. This process is great for the dogs because it helps get them used to living with a family and exposes them to social and environmental stimuli they might encounter with their new family. Check out their website today to see the list of adoptable dogs available at Saving Grace Animal Rescue.
Saving Grace Animal Rescue Details
3. Baltimore Animal Rescue and Care Shelter
Last on the list of the best Goldendoodle rescues in Maryland is "Baltimore Animal Rescue and Care Shelter." The Baltimore Animal Rescue and Care Shelter is an amazing rescue dedicated to rescuing, rehabilitating, and rehoming neglected, abused, abandoned, or surrendered animals.
This non-profit rescue relies on the help of volunteer foster families that provide love and care for the animals awaiting adoption. According to their website, they get more than 30 animal surrenders each day, so they always have a ton of amazing animals waiting to join your family.
This organization is always looking for help and support from the community to care for their animals. Check out their list of adoptable animals on their website and learn more about how you can help them achieve their mission.
Baltimore Animal Rescue and Care Shelter Details
Goldendoodle Rescues in Maryland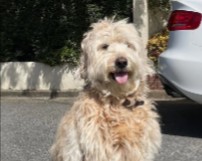 One of the things that surprise many first-time dog owners is that dogs are a lot of work and require time and money to care for. Just like human babies, dogs are entirely dependent on their owners for everything, and they can't take care of themselves at all.
You need to be able to take your dog for walks and feed them and provide the social enrichment that all living creatures crave. Dogs— especially Goldendoodles— are incredibly social creatures that need a lot of play and quality time with their owners to stay happy and healthy.
If you're someone who is always at work or away from home, then you should consider that you may not be in the right place to give your dog the attention and care it deserves. It isn't fair to leave your dog home all day and only interact with it at night. Just think of how bored you'd be if someone did that to you.
Dogs are also expensive, and you should be prepared to spend a few hundred dollars a month on all pet supplies. If your financial situation isn't stable, then you should consider putting off dog adoption until you can afford to cover all expenses, even emergency vet care.
Related: Types of Goldendoodle Colors.
Get Ready For Your Goldendoodle in Maryland
Another thing to do before bringing home your new doodle is to puppy-proof your living space. Dogs are super energetic and curious, and they love to explore new places by licking and smelling everything.
Unfortunately, this can lead to some problems if they accidentally eat something they shouldn't. To avoid this, be sure to put away all chemicals and hazardous materials like cleaning supplies, human food (incredibly toxic foods like chocolate and avocados), and medications.
Goldendoodle Guides: Best Dog Bed For a Goldendoodle.
Conclusion For The "Best Goldendoodle Rescues in Maryland"
Congratulations. You're one step closer to bringing home a doodle of your very own. Dog ownership is incredibly rewarding and exciting, and the adoption process can be just as exciting, too. We hope you found this article helpful during your search for the perfect doodle, and we wish you the best of luck.
For more guides similar to this list of Goldendoodle rescues in Maryland, you can check out:
Before you bring home a Goldendoodle from a rescue shelter in Maryland, you can learn more about the breed by watching "Goldendoodle Dog Breed Guide" down below: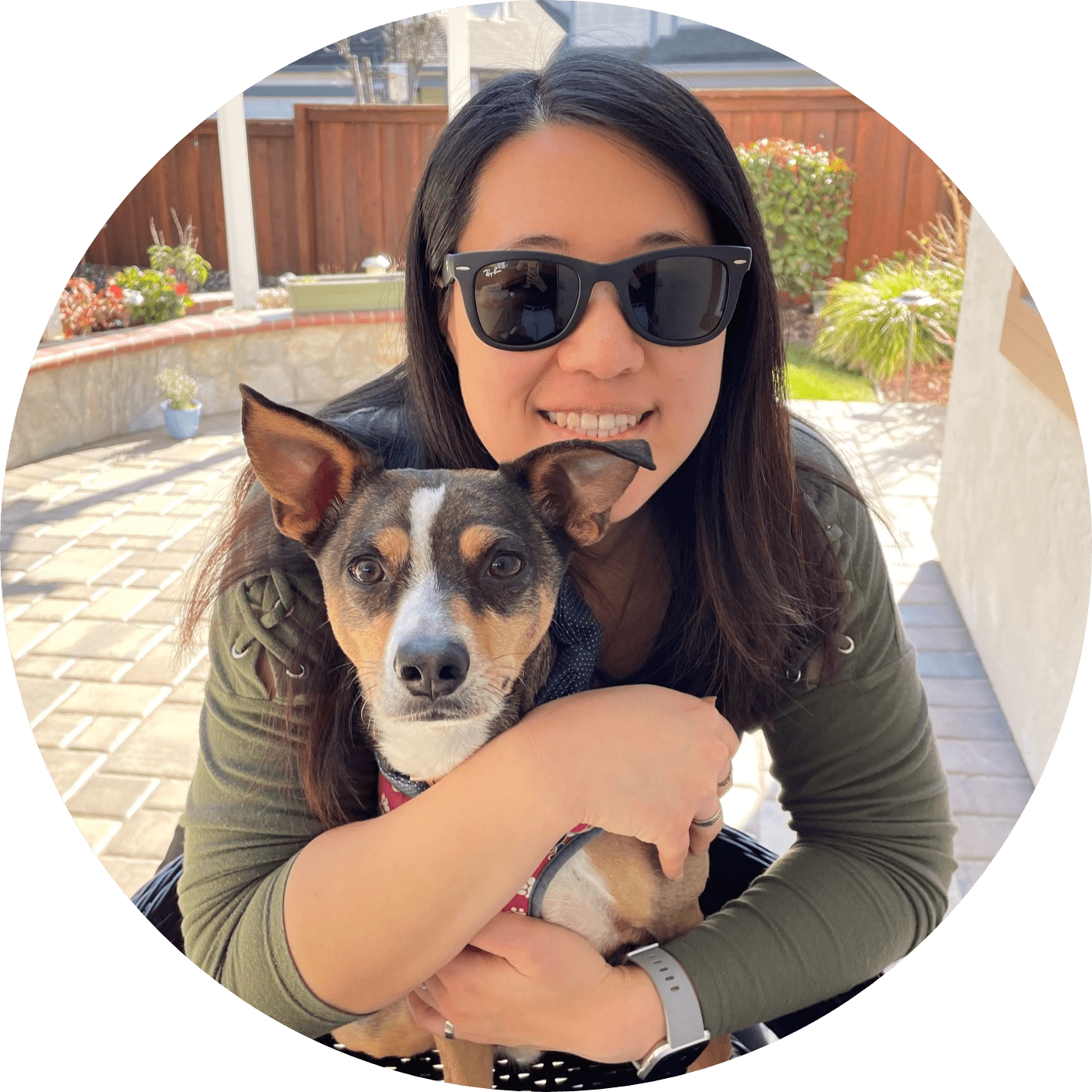 Dr. Sabrina Kong graduated from the Royal Veterinary College in England in 2016 and has been working at a small animal clinic in Northern California since then. She grew up in the Bay Area and got her bachelor's degree from Cal Poly San Luis Obispo. She also became a Certified Canine Rehabilitation Practitioner through a program at the University of Tennessee.
When she isn't in the clinic taking care of her four-legged patients, she enjoys traveling and trying new foods with her friends and her three-legged dog, Apollo. She adopted Apollo from her clinic when he was a puppy with numerous health issues. Dr. Kong truly cares about taking care of animals.