Goldendoodles are amazing dogs, and they've only gotten more popular in the last few years as people realize how special they are. These dogs are a designer hybrid between two fantastic breeds: the Golden Retriever and the Standard Poodle. If you're searching for the best Goldendoodle rescues in Arizona, then you've come to the right place.
With such incredible parent breeds, Goldendoodles couldn't help but inherit all of the best qualities from both. Goldendoodles are intelligent, playful, affectionate, high energy, and low shedding. These puppies make great dogs for individuals and the whole family, as they are wonderful with children and other pets.
If you're interested in owning a cuddly Goldendoodle, you might be surprised to learn that there are more ways to adopt one than by buying a puppy from a breeder. There are many ways to find a Goldendoodle in the shelter system, as well as from dog rescues.
There are even a ton of breed-specific rescues across the country that are committed to rescuing and rehoming so many different breeds, including Goldendoodles. Breed-specific rescues exist to save certain high-demand breeds from the shelter system where they may be adopted by those will poor intentions.
Because there are a lot of breeds that are expensive and highly sought after, there are people who will try to adopt and resell them for a profit or adopt and breed them to sell the puppies. Breed-specific rescues also work to seize certain breeds from the abusive puppy mill system, where the dogs are forced to have puppies and are kept in cruel and neglectful conditions.
Before scrolling down this list of Goldendoodle rescues in Arizona, check out these other recommendations from our team at We Love Doodles: Best Golden Retriever Rescues in Arizona and Best Dog Rescues in Arizona.
Find a Goldendoodle Rescue Near Me in Arizona
Some states and locations have more breed-specific rescues than others, so don't worry if you struggle to find them in your state. If you don't have many near you, you have a few options still. You can either travel to a breed-specific rescue in a nearby state, or you can look for a Goldendoodle in a local shelter or a local, more general dog rescue organization.
This process may take a little more work because these places tend to get a ton of different kinds of dogs, but it's possible to find the doodle of your dreams through these types of organizations.
We took the time to research all dog rescue shelters around to include the best ones on this list. If you're interested in adopting a Goldendoodle specifically, be sure to reach out to the local rescues and shelters in your areas to ask if they can notify you when they come across an adoptable doodle. Additionally, if you live in Arizona, be sure to check out all of these Goldendoodle rescues in your state.
Goldendoodle Product Recommendations: Best Dog Dental Wipes and Best Tug Toys For Dogs.
1. Arizona Golden Rescue

Arizona Golden Rescue is a rescue organization dedicated to rescuing and rehoming Golden Retrievers in the Arizona area. This rescue is entirely volunteer-based and is a non-profit organization that works hard to find abused, neglected, unwanted, or surrendered Golden Retrievers and Golden Retriever mixes (like Goldendoodles) and rehabilitate them until they can find their forever homes.
All dogs that come through their organization are given a complete vet examination and treated for any medical or behavioral problems that they may have before being listed for adoption. All dogs are then placed into foster homes until they can find their forever homes.
These fosters help provide them with love and attention that they have been deprived of for so long. They believe wholeheartedly that all dogs deserve a chance at a happy life, and therefore they employ a no-kill approach that lets the dogs stay in foster care until adoption, no matter how long that takes.
Arizona Golden Rescue Details
2. Arizona Poodle Rescue

Last on the list of the best Goldendoodle rescues in Arizona is "Arizona Poodle Rescue." Arizona Poodle Rescue was founded in 2003 and has managed to rehabilitate and re-home 4,520 since then. This rescue focuses on Poodles, Poodle mixes, and small breed dogs, meaning that they frequently have Goldendoodles available for adoption.
This rescue functions with the help of a dedicated foster network and other volunteers who are passionate about helping save and love these wonderful dogs. This foster-based rescue doesn't have a shelter where the dogs stay, and instead, each dog is placed in a loving foster home until they find their forever family. When a dog needs it, they also offer temporary care, spay, neuter, and medical care.
Arizona Poodle Rescue is a non-profit organization that relies on the help of many service partners like veterinarians and foster homes. Thanks to their years of hard work, they are now thought of as the "go-to" organization for Poodles in need of help. Be sure to check out their list of animals ready to be adopted to see if the perfect doodle is waiting for you.
Arizona Poodle Rescue Details
What to Do Before Bringing Your Goldendoodle Home to Arizona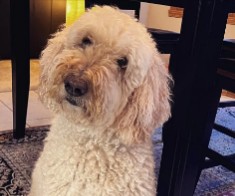 Before bringing your new doodle home, be sure to cover a few bases first. First and foremost, it's essential to make sure that you're ready to own a dog in the first place. Owning a dog is a ton of work, and many first-time dog owners are shocked to realize just how much work it takes. Not only do you need to devote a lot of time and money to owning and caring for your dog, but you also need to have a lot of patience.
Dogs are social creatures, and they need interaction just like humans do. Dogs can be trouble makers, and they need a lot of guidance and training. Be prepared to spend a lot of time with your dog playing and walking and snuggling. Only get a dog if you have the time to show them this type of love and attention because it's unfair on your dog to leave your dog alone every day while you go to work or go on adventures.
Dogs need plenty of food, toys, accessories, vet visits, and regular medications like heartworm prevention, and these costs can quickly add up. You should also be ready to spend a considerable amount of money on your new puppy. If you're still on the fence about owning a dog and want to learn more before you commit, we highly suggest that you speak to a dog-owning friend who is in a similar stage of life and financial circumstance that you are.
This way, you'll be able to ask them all of the questions you may have and get personalized answers from someone familiar with your personality and situation. Be sure to ask them about the financial commitment of dog ownership, what they wish they had known before adopting a dog, and any other things they think would be helpful.
Related: Goldendoodle Grooming Guide and How to Train a Goldendoodle.
Goldendoodle Puppy-Proof Your Home in Arizona
Before bringing your doodle home, make sure your home is ready for your new dog. Dogs are curious creatures, and they love to get into all sorts of trouble. It's your responsibility to keep your dog safe from all kinds of dangers, which means making your home a safe place for even the most mischievous pooch to live.
One of the ways that they explore the world around them is by smelling and tasting the things they encounter. They have no idea whether something is poisonous or delicious, so be sure to limit their access to things. It's a great idea to keep all hazardous substances out of your dog's reach, including cleaning chemicals, human foods, and medications of any kind.
Dogs also love to chew on everything they can, so be sure to hide any exposed power cords and items that you don't want your dog to chew on. Consider moving breakable objects out of reach of your dog's tail. It's also a good idea to set up a special room where your new dog can retreat when they feel overwhelmed.
Moving into a new home is stressful for animals, and stress can make dogs thirsty. This room can be a bathroom or closet, but it's best to make it comfortable for them by adding a dog bed or blanket and a few items that smell like you. Don't forget to add some water for them, too.
Related: Straight Hair Goldendoodle Guide and Black Goldendoodle Guide.
Conclusion For The "Best Goldendoodle Rescues in Arizona"
Congratulations on starting your search for your new Goldendoodle companion! They are wonderful dogs, and they can exponentially enhance their owners' lives.
There are many ways to adopt a Goldendoodle, and we highly suggest checking out the rescues on this list during your search for a Goldendoodle in Arizona.
In addition to the rescues listed here, many other dog rescues aren't specifically focused on Goldens or Poodles, and those are also great options for finding the Goldendoodle you've been searching for.
For more guides similar to this list of Goldendoodle rescues in Arizona, you can check out:
Before you adopt a Goldendoodle from a rescue shelter in Arizona, you can learn more about the breed by watching "Goldendoodle Dog Breed Guide – Dogs 101 – Goldendoodle Puppies to Adults" down below: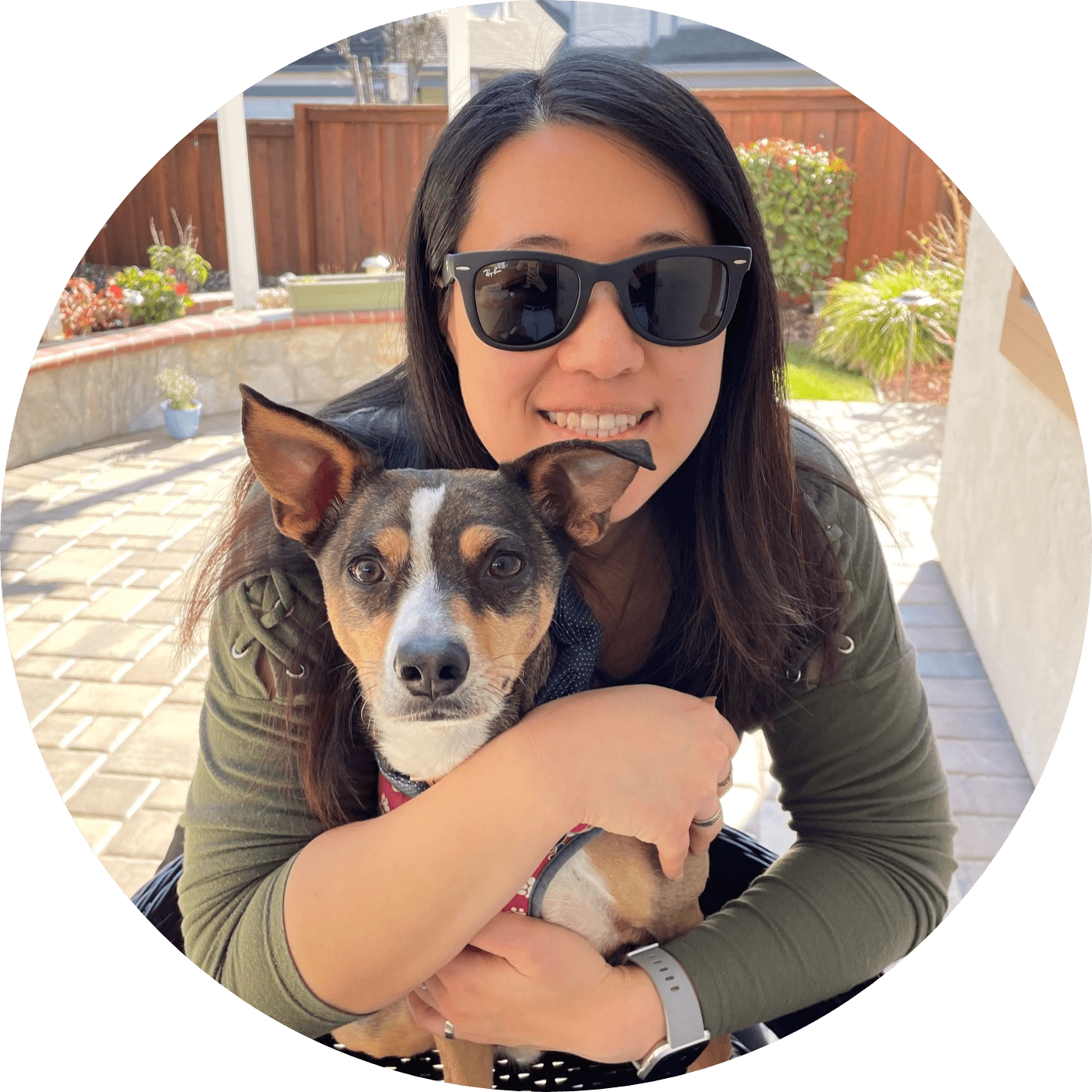 Dr. Sabrina Kong graduated from the Royal Veterinary College in England in 2016 and has been working at a small animal clinic in Northern California since then. She grew up in the Bay Area and got her bachelor's degree from Cal Poly San Luis Obispo. She also became a Certified Canine Rehabilitation Practitioner through a program at the University of Tennessee.
When she isn't in the clinic taking care of her four-legged patients, she enjoys traveling and trying new foods with her friends and her three-legged dog, Apollo. She adopted Apollo from her clinic when he was a puppy with numerous health issues. Dr. Kong truly cares about taking care of animals.