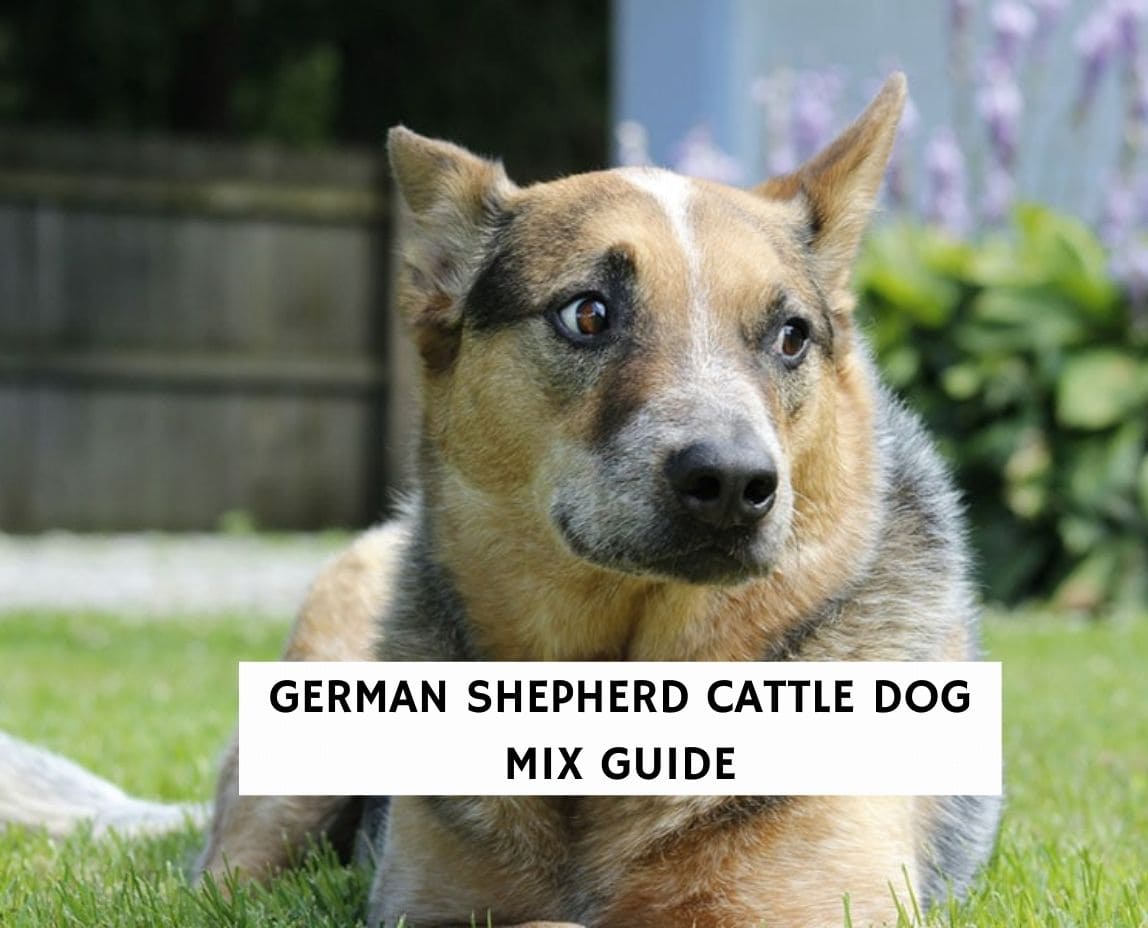 In this guide, we'll cover everything you need to know about the German Shepherd Cattle Dog mix. There are tons of mixed breeds out there purposely because the outcome is incredible.
A German Shepherd Cattle dog mix is just one of those great selections, and they can be bred in a variety of different ways since Australian Cattle Dogs have a lot of unique colors and features.
Like the Australian Shepherd, the Cattle Dog is known for its coloring. They may be marbled or solid in color, and their coats can vary quite a bit. When paired with a German Shepherd, the look is pretty neat.
We will share details about their coats, appearances, features and dispositions, and health. We've got all the details you could need in this complete guide.
Before scrolling down this German Shepherd Cattle Dog mix guide, check out these similar dog mixes: Australian Shepherd German Shepherd Mix Guide and Poodle German Shepherd Mix Guide.
About The German Shepherd Cattle Dog Mix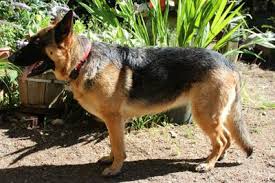 As the name might suggest, this breed comes from pairing a German Shepherd and an Australian Cattle Dog. The pair creates a unique mixed breed that is protective, ready to work hard, alert, and very brave.
They will do anything to protect those they care about. Both of these dogs tend to be medium to large size, so when you connect them, you're going to get a medium dog.
This dog will be sturdy and stout, and heavy-built. They will be muscular and fierce – but not in a scary way. They are go-getters. These dogs are mainly used as guardians, herding dogs, and even for companionship.
They do well in rural areas with plenty of room to run and play and things to keep them occupied. Cattle dogs are born to be herders, so it's a plus if you have livestock for them to guard and herd as well.
This is a relatively new breed. While both breeds separately have been around for a long time, the pairing of an Australian Cattle dog and German Shepherd mix is relatively new, coming around in the early 2000s.
More Dog Mixes: Australian Shepherd Husky Mix Guide and Blue Heeler Poodle Mix Guide.
Appearance
These animals are very stately, and they look nice paired together. They are solid, heavy-duty dogs, so while they may not stand as tall as some large dogs, they will be heavy dogs either way.
They do reach a relatively decent height of 20-25 inches. But, of course, they can also weigh anywhere from 45-80 pounds. The weight might depend on their parents, as well as whether or not you have a male or female in your possession.
Their hair tends to be shorter but does grow out a little bit. Sometimes their coats might even be slightly wavy, but it is usually straight. The coats are thick and dense, but they aren't fluffy.
They might feel soft and smooth, but their coats look almost wiry. The ears on both breeds stick straight up with a slightly rounded tip at the top. Your mixed breed should have the same characteristic.
You will notice that their muscles stand out. Remember, these are sturdy dogs with muscular legs that make them fast. These dogs also usually have bushy tails. The Australian Cattle Dog comes from the heeler family of breeds.
They are known for their blue eyes. Most of the time, the German Shepherd Cattle Dog mix has dark eyes, but yours may have blue, brown, or amber shades in their eyes. In addition, their coats can range in colors.
You might get brown, red, brindle, blue, black, or even a combination of 2 or more colors as well. The coats are thick but not overly long. It's considered medium length, but it will seem on the short side. They are still very thick, though.
More Dog Breeds: Best Dog Breeds with Big Paws and Best Dog Breeds That Look Like Pandas.
Grooming
These dogs are considered to be low maintenance when it comes to grooming. You will want to regularly brush them to help shed and keep their coats moisturized.
Other than that, you can bathe them as needed, and you don't even have to trim their coats very often. But, of course, it never hurts to have them professionally groomed on occasion to have everything handled, like clipping their nails and getting them fresh and clean.
If any trimming needs to happen, this is a good time for it. These dogs do like to play and run, but unless they get really dirty or roll around, you won't have to worry about bathing them all of the time.
Their coats are dense and just the right length not to pick up everything outdoors. Their nails do grow quickly, and they are thick nails. This is because they are running dogs and bred to spend a lot of time outdoors.
It's a good idea to clip them regularly, so they don't become too challenging to clip. If you incorporate brushing your dog as a puppy, they adjust very well, and they will generally cooperate or even really enjoy brushing.
You can use a slicker brush if you want, or just a traditional pet comb or brush will do too. You don't have to brush daily. Brushing once or twice a week will most likely be sufficient for this breed.
Related: Will Groomers Take Dogs with Fleas and Best Dog Grooming Kit.
Temperament
Temperament often comes from the dog's parents, but you can also understand a bit of the temperament of each breed and have a general idea of what to expect. Here's what you will find.
German Shepherds are known for being highly intelligent. They are brave and loyal. They are often protectors, but they are commonly used as service dogs and rescue dogs because of their braveness and strength.
Australian Cattle Dogs are curious. They are playful and always alert. They pay attention and know what's happening around them, which makes them good herding dogs or guardian dogs.
When you pair the two together, you get a very smart breed that loves to run and play and has the strength and bravery to protect its family. They have been used as guard dogs many times.
While they are protective and playful, they are also very loving. They may have to get to know you to open up to you, but they enjoy playing and companionship just as much as the next dog.
German Shepherd Cattle Dog can sometimes be stubborn, but they are pretty easy to train if you work with them consistently. They don't like to be left alone for extended periods.
There are very few dogs that like to be alone. These puppies can sometimes chew or be destructive if they are left alone too long. This is because it makes them worry that they haven't seen you know you are safe.
While they do train pretty quickly, it is recommended that you are slightly experienced with having a dog before you get one. Combining these two breeds is positive for the result.
German Shepherds tend to be serious, while Australian Cattle Dogs tend to be enthusiastic. The pairing helps tone down the enthusiasm and hone some of that severe personality the German Shepherd has.
Activity & Exercise
You will want to be sure to devote time and space to allow these dogs to fulfill their activity needs. Of course, they like to cuddle and chill at times, but they are very active by nature.
Their background tells us that it's hard to take that out of a breed. For example, the Australian Cattle Dog is a herding dog. They are used to spending hours running around.
Likewise, the German Shepherd is used to being a working dog. Neither breed is satisfied with just laying around all die. The more that you can entertain your dog and occupy its time, the better behaved they will be.
They need space and time to run and play. They need to be able to exercise and work out some of that energy, and it's up to you to provide them with that stimulation. Here's the thing.
If you don't keep them busy or get enough exercise, you're likely to get frustrated with chewing and other destructive behaviors. It's not that they are naughty. It's just that they are bored, so you need to be sure they have plenty to do at any given time.
All of that being said, they can make good pets. If you have space for them to run and things to do, you will find they are great to have around. But you need to have clear expectations.
On the scale of energy levels, the German Shepherd Cattle dog mix has high energy levels. They need approximately 2 hours of physical activity and stimulation per day. If you have space for them to play outside, this is an excellent way to do that. They also enjoy playing fetch or simply going for a run.
They like to have a purpose or a job, so bonus points if you have livestock for them. As far as training, you can typically train them pretty quickly, but it is best to start training them consistently when they are young. This is mainly because they can have a stubborn streak.
They should be socialized and worked with to learn what is expected of them. We recommend positive reinforcement for training. If you punish them or threaten them, they may respond aggressively since they are protective dogs. They look to you to be a leader, so lead by example.
Recommendations: Best Weighted Vest For Dogs and Why is My Dog Hyper?
Health
Since this is an active breed, they require a decent amount of food to sustain their activity. You also may want a lot of protein for them that energy too. These dogs typically live to be anywhere from 11-14 years old.
They are overall healthy, and you probably won't have to worry about many health issues. They age well, but they can be susceptible to some of the typical health ailments of dog breeds, particularly as they get older. Some of these health ailments include the following.
Hip dysplasia
Epilepsy
Eye problems
Eczema
Deafness
If you are proactive in their care and exercising them, they are much less likely to experience things like hip dysplasia and arthritis.
Some other health ailments are just side effects of aging, and there isn't much you can do except to care for the dog should they experience things like deafness or eye problems.
It's also a good idea to check with a breeder if you use one. They should have parents genetically health tested so you can have a head's up if any health issues might run in the family.
Does a German Shepherd Cattle Dog Mix Make a Good Pet?
This breed absolutely can make a good pet if you are willing to spend the time working with them. They need to be socialized with children from a young age to understand that they are children.
It gives them the chance to know the proper way to act so they don't try to herd your children. They are protectors and guardians so that they will look out for your family and your home. They can sometimes be stubborn, but they are loyal to a fault.
Conclusion For "German Shepherd Cattle Dog Mix Guide"
If you're looking for a great working dog or a farm dog, the German Shepherd Cattle Dog mix is perfect for that lifestyle. They are not built for apartment life. They need room to run, and they need jobs to do to stay busy and out of trouble.
German Shepherd Cattle Dogs are the perfect guardians and make good companions, particularly adults. Overall, they are great dogs as long as you know their character traits and how to work with them.
For more guides with mentions of the German Shepherd, you can check out:
Learn more about this dog mix by watching "German Shepherd Cattle Dog Mix Dog Training" down below: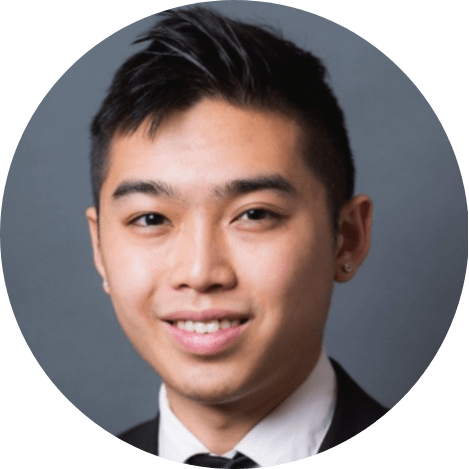 Andy is a full-time animal rescuer and owner of a toy doodle. When he's not saving dogs, Andy is one of our core writers and editors. He has been writing about dogs for over a decade. Andy joined our team because he believes that words are powerful tools that can change a dog's life for the better.
Why Trust We Love Doodles?
At We Love Doodles, we're a team of writers, veterinarians, and puppy trainers that love dogs. Our team of qualified experts researches and provides reliable information on a wide range of dog topics. Our reviews are based on customer feedback, hands-on testing, and in-depth analysis. We are fully transparent and honest to our community of dog owners and future owners.