There is a considerable increase in the search for free puppies in South Carolina because the cost of buying from a reputable breeder feels outrageous for many pet lovers. If you're wondering where or how to get free puppies in South Carolina, we are here to show you some effective ideas.
However, it is worth noting that you can't just settle for any free puppy that comes your way. There are a wide variety of different dog breeds out there, and finding one that is suitable for your lifestyle, personality, and family is highly essential.
Finding a breed that matches your personality is the key to having a wonderful experience and a lasting relationship with your dog. You also need to be careful during your search for a free puppy, as some puppies are given away due to underlying health conditions.
Nonetheless, many people give out puppies for good reasons, and you might be lucky to get one. Getting a free puppy does not exempt you from the costs of owning a dog. Owning a dog is not cheap, and it comes with many responsibilities.
The advantage of getting a free puppy is that you can channel the money you saved from buying the puppy to caring for it and providing all its basic needs. Before we show you the various ways to get a free puppy in South Carolina, let's walk you through the basic costs of owning a dog.
Before you scroll down this guide, "Where Can You Get Free Puppies in South Carolina," check out: 5 Best Labradoodle Breeders in South Carolina! (2023) and 4 Best Cavapoo Breeders South Carolina! (2023).
What Does It Cost to Own and Raise a Puppy?
Owning a puppy is a big responsibility. In addition to creating and spending time with the puppy, you will also spend a lot of money taking care of them.
Here are some of the things you would need to spend money on when raising a puppy.
1. Food, Treats, and Supplements
The first and one of the most important expenses of owning a dog is food. You need to buy high-quality kibble and wet food for your puppy if you want it to grow healthily and happily. Puppy foods are expensive, whether you decide to go for commercial foods or homemade foods.
You need to invest in premium quality food that will provide your puppy with all the nutrients and vitamins it needs to grow well. You also want to ensure you give the puppy age-specific diets, as adult food might be less nutritional, and sometimes harmful to a puppy.
Dog food can also be more expensive if your puppy has special dietary needs. How much you will spend on food monthly largely depends on the energy level and size of your dog. Large-breed dogs tend to consume more food than small breeds.
Treats and supplements are other things that build up your puppy-raising expenses quickly. You need to provide your puppy with delicious and nutritious treats to satisfy its chewing cravings and as a reward for good behavior. Supplements also come in handy for complimenting your puppy's food and providing the necessary minerals and vitamins.
2. Supplies
Before bringing a dog home, you need to have all the basic supplies it needs. Your new puppy would need a comfy bed, chew toys, interactive toys, and more. Your puppy needs a comfortable place where it will relax and chill after playing and running around all day.
You can get a comfortable bed for your puppy for around $30 to $200. The actual cost will depend on the bed's size and quality. If you want a highly durable bed, do not sacrifice quality for the price. However, it is also worth noting that expensive does not always mean quality.
Some of the funds you save from getting a free puppy would also go to acquiring toys for your puppy. Always opt for durable and mentally stimulating toys, as they would serve your puppy for a long time and help build their mental health.
3. Veterinary Care
You don't need to be sick before visiting the hospital for regular checkups, and that applies to your pet too. Your puppy must not be sick before visiting the vet for routine vet care. Hence, you must include the cost of regular vet visits in your puppy-raising expenses.
Routine veterinary care is highly essential in keeping your new friend healthy and strong always. You should visit the vet for a wellness and fitness checkup at least once a year.
Tips for Getting Free Puppies in South Carolina
Getting a healthy and sound puppy for free is not easy, but it is possible with patience, dedication, and the right information. Try one or more of these methods when looking for free puppies in South Carolina.
1. Animal Shelters
Animal shelters are one of the first places to check when looking for a free puppy. Fortunately, there are dozens of government-owned pet shelters in South Carolina where you can ask for a free puppy. These shelters take in dogs from various situations and conditions and find the best homes for them.
There is one common issue with many shelters across the country, and that is overcrowding. Due to overcrowding, most of these shelters look for ways to give away their pets or put them to permanent sleep by euthanizing them.
Pregnant or nursing dogs also find themselves in these shelters, and their puppies are often given out to families or individuals that can care for them. However, some shelters have certain requirements you must satisfy in order to adopt their puppies for free.
You can create a list of pet shelters in your area and visit them one after the other to ask for a free puppy. You might be lucky to get a breed that suits your lifestyle.
2. Dog Rescue Organizations
Dog rescues are the go-to places for people who want to adopt a dog. That means these organizations often charge a little fee for releasing their puppies or dogs. They do not sell their dogs but the adoption fees cover the rescue expenses, medical bills, food, and other expenses.
Nevertheless, there are a few ways you can adopt a puppy or dog from a rescue organization without spending a cent. One of the ways to get a free puppy from these rescues is by volunteering as a foster.
If you volunteer as a foster parent, the organization will assign one or more puppies or dogs for you to take of care until their forever families come to pick them up.
Fostering a puppy will give you the opportunity to know and bond with the puppy. If you and the puppy get along very well, you can apply to adopt. Some rescues waive the adoption fee in such events and allow you to continue caring for the pet indefinitely.
You can also get free puppies by attending adoption events organized by rescue organizations. Some rescues occasionally host these events to find suitable homes for the pets in their care, and they are released to loving, responsible, and suitable homes without adoption fees.
Here are some amazing rescues in South Carolina you can contact for free puppies:
3. Local Breeders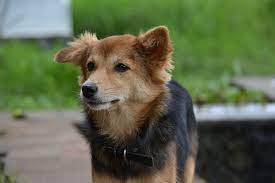 A breeder is one of the last options that comes to people's minds when they are looking for a free puppy. That is because the cost of buying a puppy from a breeder is actually the reason they are looking for free alternatives.
However, breeders are one of the best options to explore when looking for a free puppy. Breeders give away their puppies for many reasons, both good and bad. One of the reasons why a breeder would give away their puppy is when they are relocating.
Some breeders try to rehome their puppies when they are moving to another state or out of the country. A breeder can also decide to give away their puppies if they are shutting down their operation. In such cases, the breeder might charge a fee or give the puppy to reliable families or individuals free of charge.
Another instance a breeder can give away their puppy is when they no longer appeal to buyers' interest. Whatever the case might be, you can get a puppy from a breeder without paying a dime.
4. Adoption Clinics and Pet Stores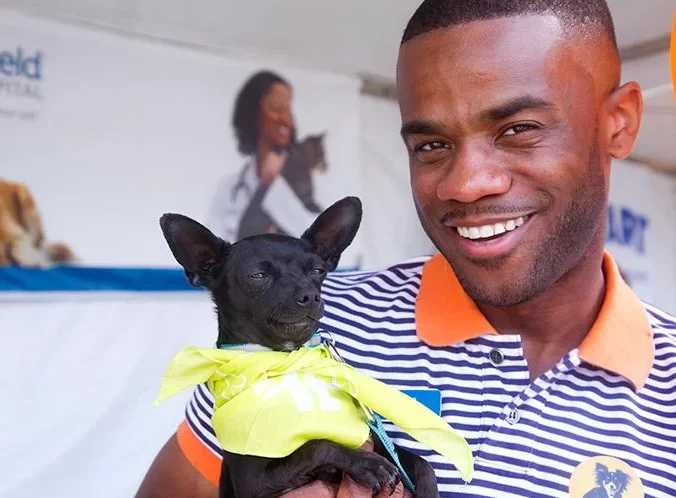 We also recommend you try your luck at pet stores in South Carolina. Besides selling toys, food, and supplies, many pet stores organize adoption events where they give away puppies to people that can love and care for them.
You can visit some pet stores in your area like PetSmart, Petco, and Pet Supplies Plus, and ask if they organize such events. You can follow them on social media or subscribe to their mailing list to receive updates about the dates of these events.
Frequently Asked Questions
How much is it to adopt a dog in South Carolina?
Adoption fees from shelters and rescues can cost anywhere from $120 to $200 in South Carolina. The price will vary from one organization to the next, but many of them will have a standard fee.
Where is it best to get a puppy?
Unless you are determined to get a specific purebred dog, a shelter or rescue is your best bet. Even then, with patience, it's possible to get your preferred breed. Many great dogs and puppies need a forever home, and you'll save a lot of money compared to buying from a breeder.
How do I budget for adopting a dog?
Outside of the initial costs for adoption, you should budget approximately $500 per year for small dogs, $700 per year for medium dogs, and $1,000 per year for large dogs, according to the ASPCA. Between food, treats, toys, and ongoing medical bills, the costs of dog ownership quickly add up.
Conclusion for "Where Can You Get Free Puppies in South Carolina"
The search for a free puppy in South Carolina requires patience, dedication, and time. You can explore the options listed here to find your new family friend without spending a dime.
However, we highly recommend you prepare yourself and your home for the new addition before getting your pet. Puppy-proof your home and get all your new pet's necessary supplies before it arrives.
If you find this guide, "Where Can You Get Free Puppies in South Carolina," helpful, check out:
Before you bring home a puppy in South Carolina, learn more by watching "How to TAKE CARE of a PUPPY 🐶 Complete Guide to Puppy Care" down below:
Garrett loves animals and is a huge advocate for all Doodle dog breeds. He owns his own Goldendoodle named Kona. In addition, he volunteers at the Humane Society of Silicon Valley, where he fosters dogs and helps animals. Garrett enjoys writing about Doodles and believes that dogs can teach humans more about how to live than humans can teach a dog.
Why Trust We Love Doodles?
At We Love Doodles, we're a team of writers, veterinarians, and puppy trainers that love dogs. Our team of qualified experts researches and provides reliable information on a wide range of dog topics. Our reviews are based on customer feedback, hands-on testing, and in-depth analysis. We are fully transparent and honest to our community of dog owners and future owners.