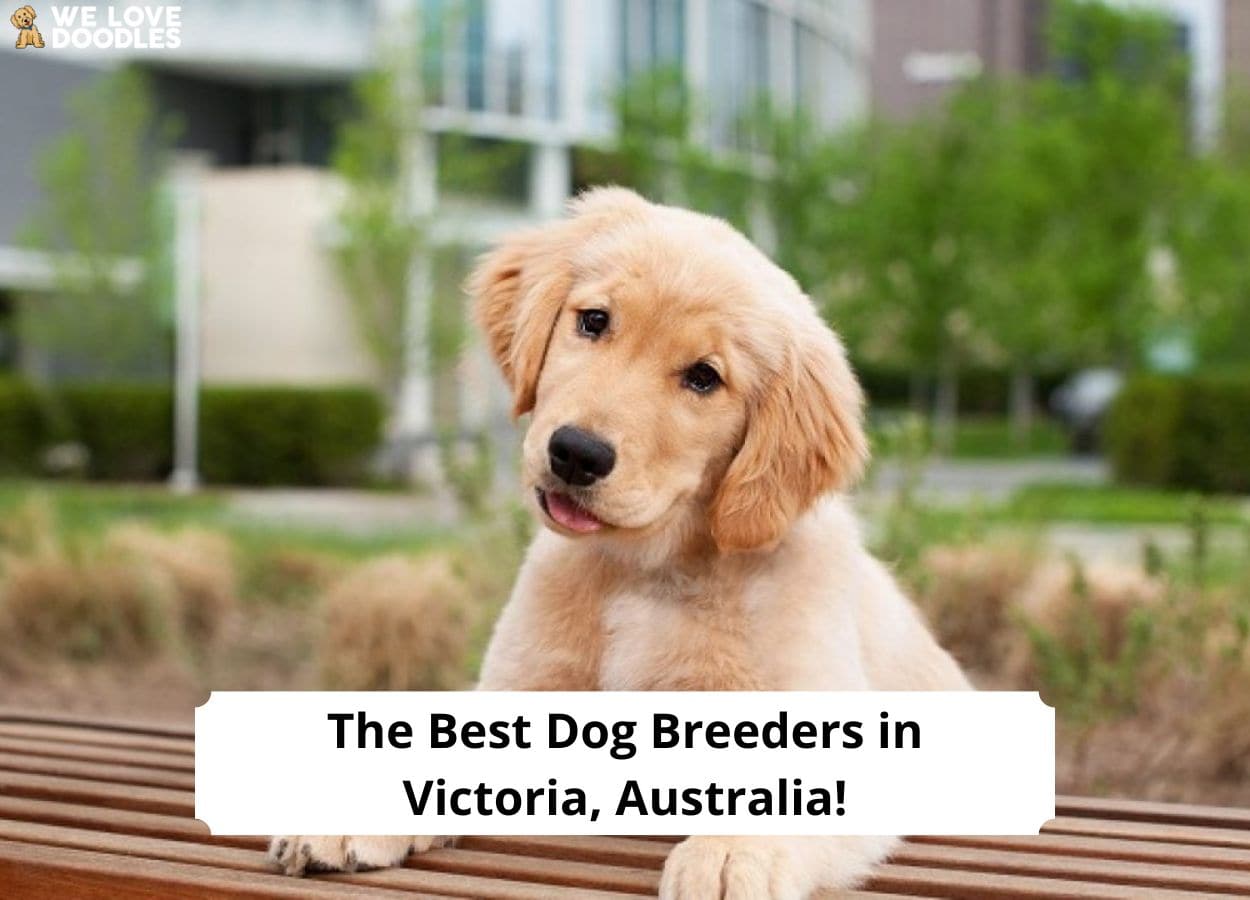 If you are looking for dog breeders in Victoria, Australia, this guide will be the perfect starting point.
Victoria, Australia, is one of the most beautiful places on earth. With its breathtaking coastlines and beautiful forests, it is a must-visit. And better yet, it's not only a tourist magnet but dog-friendly, too.
It is no wonder Victoria has many reliable dog breeders who have years under their belt. Some of the breeders we've featured have more than 50 years of experience in breeding dogs.
Our guide provides the top five breeders in Victoria based on experience, reliability, and customer reviews. You will find that most of the breeders listed here sell Doodles. Not surprising, considering Doodles are native to Australia and the United States.
Let us take a look at some breeders so you can start your search today:
Before scrolling down this list of breeders with puppies for sale in Victoria, Australia, check out these articles: 3 Best Bernedoodle Breeders in Australia! (2023) and 6 Best Dachshund Breeders in Australia! (2023).
1. Puppies Downunder Australia
Puppies Downunder Australia is a home-based commercial breeder approved by the Victorian Minister for Agriculture. They have more than 45 years of experience in ethical and exceptional breeding practices.
Puppies Downunder Australia puts the health and security of the animals it breeds over profit. They have a dedicated team of professionals working hard to ensure all animals are healthy and get the best socialization.
If you are interested in purchasing from Downunder, visit their forms and guidelines page. It has a bunch of helpful documents, including terms and conditions you must follow for approval.
Puppies Downunder is a great place to check out if you are looking for Groodles, Labradoodles, Cavadoodles, and Spoodles.
Essential things you need to know if you want to purchase:
You are responsible for caring for your puppy, including providing a safe environment.
All dogs must be on a leash when not on your premises.
At 12 weeks, your dog must be registered with your local council.
All puppies are sold strictly for companion use.
10% of the payment must be paid in advance, and the total amount when you pick up the puppy.
If you cannot pick up your puppy on the specified date, you will need to pay $50 per day for the delay.
They can arrange puppy transportation at your expense.
They offer six weeks of pet insurance after 72 hours of purchase.
Puppies Downunder Australia Details:
2. Homestead Puppies
Homestead Puppies is a veteran breeder and should be at the top of the list when searching for dogs for sale in Victoria, Australia. Apart from being an incredible ethical breeder, it is one of the few breeders that will ship your puppy no matter where you live in Australia.
This boutique breeder specializes in F1 Cavadoodles and Moodles, and they've been around since 2014.
They are proud of the ethical breeding practices they work hard to achieve and prioritize customer satisfaction. If you are curious about purchasing from Homestead, then consider the following:
The breeder conducts DNA tests on their pet parents for specific genetic diseases.
Homestead is a licensed breeder and is audited regularly through their local council.
Potential owners are invited to meet their puppy's parents.
They provide a three-year health guarantee.
Your puppy will not be spayed or neutered when you pick them up. However, you will need to do that when they are around four to six months of age.
You can contact the breeder for weeks and months after you pick up your puppy for guidance and advice.
Your puppies will not be fully potty trained when you pick them up. You will need to work with them to get to that point.
Homestead Puppies Details:
3. Tawoodles Cavadoodle Breeder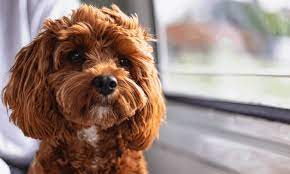 Tawoodles Cavadoodle is a family-based breeder that specializes in toy Cavadoodles. They focus on their customers' needs and try to make buying experiences stress-free.
They will keep the puppies until they are eight weeks of age. This allows the breeders to potty train the puppies and socialize them to a point where they are ready to transition when you come to pick them up.
At eight weeks, they have been around children and adults and are extensively potty trained. They will also be dewormed, microchipped, and vaccinated.
If you like the sound of Tawoodles, then you should know the following:
They extensively test for several DNA defects.
All puppies are dewormed at two, four, and eight weeks of age.
They come with a three-year health guarantee.
They are microchipped and vet-checked.
They received their first vaccination at six weeks of age.
Their breeding facility is air-conditioned during the summer and heated during the winter.
Tawoodles Cavadoodle Breeder Details:
4. Urban Puppies
Urban Puppies breeds Cavadoodle puppies for sale in Victoria, Australia. They live in an urban setting near Melbourne.
They specifically breed toy Cavadoodles, and they are all first-generation. Because of their parents, all of the puppies are clear of Progressive retinal atrophy issues, and they guarantee that none of them will go blind.
If you would like to purchase a dog from Urban Puppy, then you can follow their procedure:
You can place your name on a notification list. The breeder will inform all on the notification list of upcoming puppies as soon as they become available.
You must confirm your email to be included on the list.
Your name is not required to be on the list to purchase a puppy.
They encourage potential owners to meet the puppy before they purchase them. If you do not live in the area, you can have a family member or friend meet the puppy. You can also schedule a video call.
Please submit the form before you make an appointment to meet the puppy.
If there is a puppy that you would like to adopt that has already been taken, do still submit a form. The puppy may become available.
Urban Puppies Details:
5. Banksia Park Puppies
Banksia Park Puppies are expert dog breeders in Victoria, Australia, who have been in the business for more than 50 years. They specialize in breeding Cavadors, Cavaoodles, Groodles, Schnoodles, and Spoodles.
This breeding facility is regularly audited by local councils, ensuring they consistently meet legal practices and codes. All puppies are vet-checked, vaccinated, and microchipped before they are put up for adoption.
They have expert staff that ensures the puppies are well-socialized and adjusted before they go to their forever homes. If you are interested in adopting a Banksia puppy, then you should know that:
You can browse the available puppies to see if you like anything. If you not, you can place your name on a priority list.
The priority list is a paid membership option that allows you to have the first pick of any puppy in the new litter.
You need to book an appointment to visit the breeding facility.
They provide after-sale service, so you can contact them if you have questions about your puppy.
There is a three-year genetic health guarantee and a 28-day guarantee after you buy the puppy for sickness or health issues.
With over 50 years of experience, Banksia Park Puppies rounds up our list of the best dog breeders in Victoria, Australia.
Banksia Park Puppies Details:
How to Choose the Best Dog Breeders in Victoria, Australia
Choosing a reliable breeder is a challenging task. Before contacting the breeder, you should understand the breed you want to purchase. Secondly, you should ensure the breeder has registered with Dogs Victoria, the authority on dog breeders in the region.
Moreover, when armed with knowledge about a specific breed, you will have an easier time asking relevant questions before visiting the facility and distinguishing genuine breeders from fake.
You want to make sure you stay away from puppy mills and commercial breeders who are out to turn a profit. You should be able to use your instinct and knowledge of dog breeding to tell the difference. However, to be doubly sure, get personal references and check review pages on Google and Facebook.
A good breeder will be willing to take back the puppy at all times, be knowledgeable about the breed, not be in a hurry to make a sale, and provide after-sale service.
Frequently Asked Questions
How much does a Cavoodle cost?
Depending on the breeder and the puppy's characteristics, expect to pay anywhere from $4,000 to $7,000 AUD for a healthy Cavoodle puppy.
What are the red flags to watch out for in a dog breeder?
Generally, the more information, the better. If you are unable to see the puppies, their parents, where they live, or their proper health records and other documentation, that's cause for concern. It's best not to take any chances, so be sure to ask for as many meaningful details as possible.
What qualities make for a responsible breeder?
Responsible breeders are not just in it for the money — they account for the advancement of their chosen breed, and work to heighten desirable traits while minimizing undesirable qualities.
Conclusion for "The Best Dog Breeders in Victoria, Australia"
Searching for the perfect dog just became easier with these five breeders in Victoria. Now you can set out a list of contact information and tips on what to look for when choosing a dog breeder.
The breeders listed above are all trustworthy breeders who have been raising puppies for sale in Victoria for years. They've earned their community's trust, and you can get a healthy and happy puppy from them too.
Here's hoping you find your adorable canine friend to take home soon!
For more guides similar to this list of breeders with dog puppies for sale in Victoria, Australia, you can check out:
Before you purchase a dog from a breeder in Victoria, Australia, you can learn more about dogs by watching "100 FACTS About DOGS That Will Surprise You 🐶🐾 Discover them!" down below:
Garrett loves animals and is a huge advocate for all Doodle dog breeds. He owns his own Goldendoodle named Kona. In addition, he volunteers at the Humane Society of Silicon Valley, where he fosters dogs and helps animals. Garrett enjoys writing about Doodles and believes that dogs can teach humans more about how to live than humans can teach a dog.
Why Trust We Love Doodles?
At We Love Doodles, we're a team of writers, veterinarians, and puppy trainers that love dogs. Our team of qualified experts researches and provides reliable information on a wide range of dog topics. Our reviews are based on customer feedback, hands-on testing, and in-depth analysis. We are fully transparent and honest to our community of dog owners and future owners.