This guide will help answer a question many dog owners often wonder: "Do dogs have uvulas?" Have you ever watched a cartoon dog open its mouth and noticed a uvula hanging in its throat?
You have probably never looked close enough at your own dog's mouth to check if this is an accurate depiction or not. So, you might be wondering, do dogs have uvulas? Contrary to what the media portrays, dogs do not have uvulas.
Below you will find everything you need to know about uvulas which will help explain why dogs do not need these pieces of tissue to live every day and happy life.
Before scrolling down this article "Do Dogs Have Uvulas," check out these other questions that could help you: Do Dogs Have Souls and Do Dogs Get Tired of Barking?
What is a Uvula?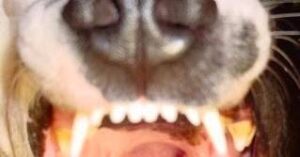 A uvula, also known as a palatine uvula, is a tiny dangly bit of tissue that hangs from the mouth's soft palate. Uvulas are responsible for producing saliva in the mouth, which aids in moistening and lubricating the throat.
Additionally, uvulas prevent food from entering the space between your mouth and nose, preventing choking and discomfort. Uvulas also play a significant role in speech. These pieces of tissue contribute to specific sounds that humans produce.
Dogs do not need a uvula because they do not communicate as humans do. There is limited information about the purpose of a uvula in human anatomy other than the reasons mentioned above.
Some people are even born without uvulas, while others have their uvulas removed. Therefore, a uvula is not a medically necessary part of the body. So, it is not so odd that dogs are just born without it.
Do Dogs Have Uvulas?
No, dogs do not have uvulas. So, when your domesticated dog opens its mouth, do not expect to see a uvula in its throat. This is nothing to be concerned about. Dogs do not need uvulas to live their everyday lives.
Most animals, and even some people, do not have uvulas. The closest animal to a dog that has a uvula is called a New Guinea singing dog. The New Guinea singing dog is part of the canid family.
Still, it is closer to a dingo than a domesticated dog. In studies conducted regarding the New Guinea singing dog, it has been found that they possess rudimentary two-pronged uvulas. Therefore, their uvulas are not even fully formed.
But, is there a purpose to these wild animals having a uvula? Well, New Guinea singing dogs are known for their howling and trilling noises. Although studies have been minimal, it is assumed that this noise is somehow related to these animals' uvula.
Related: Guide to Periodontal Disease Stages (Dog Gum Disease)
Why Don't Dogs Have Uvulas?
Studies have been conducted on animals to test for the presence and function of a uvula. As a result, it has been discovered that most animals do not have uvulas. However, as we mentioned above, there are some exceptions to this rule, such as the New Guinea singing dog.
Limited amounts of primates have also been identified as having underdeveloped uvulas. But why don't most animals have uvulas? Well, many scientists believe that the uvula is an accessory organ that has developed through evolution.
This organ is seen as being a distinguisher between humans and other animals. This difference is highlighted further when looking at communication differences between animals and humans.
As we mentioned, some studies have shown that the uvula may be responsible for producing specific sounds in human languages. Animals do not speak human languages, which means they do not need uvulas to make sounds.
Therefore, the development of a uvula is not merely indicative of evolution because of appearance. It also indicates humans' higher cognitive abilities and social norms as we have developed shared languages and methods of communication over time because of this organ.
Dogs communicate through different sounds than humans, such as barks, growls, and whimpers. These are all noises that are possible without a uvula.
Additionally, dogs rely heavily on their sense of smell to communicate important information to other dogs. Therefore, uvulas are not necessary for dogs as they can communicate in different ways.
Related: Best Dog Food For Bad Breathe.
Elongated Soft Palate vs. Uvula
Although dogs do not have uvulas, they can have elongated soft palates. If your dog has an elongated soft palate, it may appear similar to a uvula. However, this is a health problem that needs to be treated, or your dog can suffer from various related health issues.
The soft palate is located on the roof of the mouth and is where a human uvula would typically protrude from. Dogs do not have uvulas, but their soft palates can protrude similarly.
However, this is still not a uvula. Instead, it is an overly large palate that extends down your dog's throat. This can extend past the epiglottis and tonsils, causing many problems. If your dog has an elongated soft palate, it may develop symptoms such as snoring, gagging, and trouble breathing.
These symptoms can increase in severity, making them increasingly severe. If your dog goes without treatment, it can experience a complete airway collapse which is life-threatening.
Elongated soft palates are most common in brachycephalic dog breeds such as Boxers, Shih-Tzus, Pugs, and Bulldogs. This occurs most commonly in these breeds because they have shorter faces which means the palate is pushed further back.
It is essential that this condition is treated early, or it can become exceedingly dangerous. Remember, although the elongated soft palate looks like a uvula, it is not.
Dogs do not have uvulas. So if you notice something dangling from the roof of your dog's mouth, it is crucial to visit a professional veterinarian as soon as possible.
Do Dogs Have Uvulas: FAQ
As you learn more about the anatomy of dogs' mouths and throats, you may think of other questions. Below you will find some of the most frequently asked questions regarding your dog's mouth.
Do Dogs Have Tonsils?
Yes, unlike uvulas, dogs do have tonsils. Dogs have three different tonsils in their mouths. The lingual tonsil is extremely small and is located at the base of your dog's tongue.
The palatine tonsils are located on either side of your dog's mouth. These tonsils are larger and easiest to see. Lastly, the pharyngeal tonsils are located where the nasal cavity meets the throat.
Do Dogs Have a Gag Reflex?
In humans, the uvula plays a prominent role in the gag reflex. So, you might be wondering if a dog does not have a uvula does it have a gag reflex? Yes, dogs do have gag reflexes.
The larynx is mainly responsible for dog gag reflexes. However, the larynx can become inflamed, which can lead your dog to gag. Therefore, just because your dog is missing a uvula does not mean it does not gag.
Conclusion For "Do Dogs Have Uvulas"
Now you know everything there is to know about dog uvulas (or lack thereof). Like most animals, dogs do not have uvulas. Instead, Uvulas is a unique evolutionary organ most commonly found in humans.
Dogs can, however, have elongated soft palates, which may look like uvulas but are detrimental to health. So, if you ever notice something that looks like a uvula in your dog's throat, contact a veterinarian immediately.
Your vet can check your dog's throat and mouth for any health problems and provide treatment to ensure your dog feels best.
If this article "Do Dogs Have Uvulas" helped answer your question, feel free to check out these similar guides:
To learn more about this topic, you can watch "Is a Dog's Mouth Cleaner Than a Human's Mouth" down below: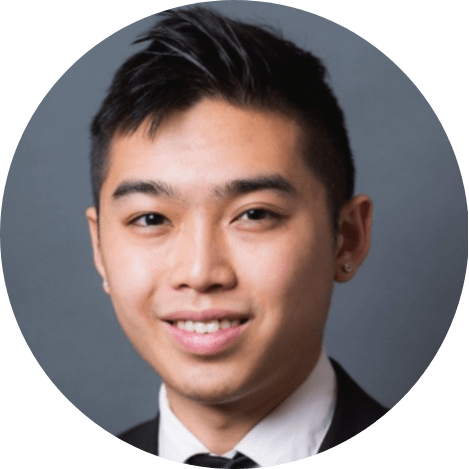 Andy is a full-time animal rescuer and owner of a toy doodle. When he's not saving dogs, Andy is one of our core writers and editors. He has been writing about dogs for over a decade. Andy joined our team because he believes that words are powerful tools that can change a dog's life for the better.
Why Trust We Love Doodles?
At We Love Doodles, we're a team of writers, veterinarians, and puppy trainers that love dogs. Our team of qualified experts researches and provides reliable information on a wide range of dog topics. Our reviews are based on customer feedback, hands-on testing, and in-depth analysis. We are fully transparent and honest to our community of dog owners and future owners.