Without a doubt, dogs are adorable, whether it's a Doodle breed or a purebred dog. We often get distracted by their cuteness that'll shadow a question that constantly lingers in our mind: Do dogs have belly buttons? Just like humans, dogs have belly buttons. People that aren't dog owners often wonder about this question because it's rare they'll see the stomach or belly of a dog. If you're a dog owner and unsure, then try giving your companion a belly rub, and its belly button should easily be spotted. In this guide, we'll cover the ins and outs of the belly buttons of a dog.
Other questions readers are curious about: "Why Is My Dog Sleeping and Touching Me" and "Why Is My Dog Licking The Floor"
How Does a Dog's Belly Button Look Like?
Just like other placental mammals, dogs have belly buttons. Placental mammals consist of those whose offspring are born as live babies, unlike marsupials whose babies develop in the mother's pouch and oviparous animals that lay eggs. In the womb, dogs depend on their mother for oxygen and nutrition (as well as other things like waste removal, etc.). The mother provides all of these things through the umbilical cord.
Every puppy in a litter has an umbilical cord connecting its stomach to the mother's placenta. Once a new litter is born, the mother has to remove or cut the umbilical cord with her teeth, which leaves a wound at the place that linked the cord and puppy. The wound on the puppy heals and becomes a thin line called the belly button or navel.
Why Do Dogs Have Belly Buttons?

What's the reason behind belly buttons, and why do dogs or mammals have them? Dogs have navels or belly buttons because they're placental mammals, as mentioned earlier. Puppies in their mother's womb require the umbilical cord for oxygen and nutrition. The umbilical cord is also responsible for waste removal, which is an essential function. However, the umbilical cord becomes useless once the puppies are out of their mother's womb. The belly button is the point where a dog's umbilical cord is used to be.
All mammals have belly buttons or navels, unlike marsupials. Marsupials don't have belly buttons because they're developed outside of the mother's womb.
Placental Mammals:
Primates
Eulipotyphla
Ungulate
Hamsters
Lagomorphs
Shrews
Carnivores
Marsupials:
Opossum
Wombats
Macropods
Koalas
Tasmanian
Marsupials don't have any scars because no umbilical cord is cut during their birth, which means no belly button(s). Belly buttons are just scars, and you can find them in mammals that carry their offspring inside of their stomach. The umbilical cord is a lifeline for babies in their mother's wombs. It connects the baby and the mother and is used for nutrition and breathing. This cord is cut once a litter is born, which leaves a scar as a result. For instance, pregnant humans have an umbilical cord that is often clamped and cut off during their babies' delivery.
Other questions readers are curious about: Why Does My Dog Lay On Top of Me?
Where Is A Dog's Belly Button Located?
You can find your dog's navel or belly button on his stomach, which is located near the end of its rib cage. However, locating its belly button in certain dog breeds can be tricky due to its furry coat. If your dog doesn't have a long coat, you can spot it much easier. The belly button is tiny and flat. To locate your dog's belly buttons, you should keep an eye out for a swirl of hair in the belly button area.
If you're having trouble locating your dog's belly button, these tips might help you:
Once you have an image of where your dog's belly button could be, press the area to see if you can feel the scar tissue. It's usually a bit rougher and feels different from other parts of the skin.
Check to see the swirls of hair around the dog's belly button (hair follicles that are different from those on other areas in the dog's body).
Check the area closer to your dog's stomach, closest to his ribs. Don't search on the rib because you won't find it.
The fur around the belly button might be slightly darker than those on other parts of the dog's stomach. If your companion has more hair than other dog breeds, then it's a little more tricky.
Almost all mammals have navels or belly buttons, which includes:
Marsupials and platypus are the exceptions; the only mammals without belly buttons. Marsupial's umbilical cord isn't cut at birth. Instead, it falls off in the mother's pouch, which means that no scar is formed. For platypus, there isn't any umbilical cord to start with. These animals produce their offspring by laying eggs.
Human belly buttons are slightly more prominent than that compared to dogs. Dogs have smaller belly buttons that appear flat and covered by dog fur. You probably haven't seen your dog's belly button before until the question "do dogs have belly buttons" popped up. If you're curious, you'll have to locate your dog's belly button around its fur.
Can You See Your Dog's Belly Button?
Depending on the dog breed. You might not be able to spot a dog's belly button as easily if it has a lot of furs. If your dog doesn't have as much fur, then locating its belly button will be easier. With coaxing and a gentle belly rub, your companion will be glad to flip upside down for you. From there, you'll find your dog's belly button.
Is a Protruding Belly Button on a Dog Cause for Concern?

A normal dog's belly button isn't obvious at all, but if you notice that your dog's belly button is sticking out – you should be concerned. A swollen belly button or one that sticks out might point to a health condition called Umbilical Hernia. This health condition can result in complications, and the abdomen's content might become trapped in your dog's belly button.
If this occurs, you should ensure that your dog is immediately treated because it could lead to a more severe condition. If you notice signs of swelling around your dog's navel, then you should consult with a veterinarian professional and bring it to a dog hospital. Dog professionals will help you out with the proper diagnosis and treat your companion in times of uncertainty.
Conclusion For "Do Dogs Have Belly Buttons"
Your dog's belly button is the one feature of its body that often gets unnoticed. We understand because they're adorable, and it's difficult to resist. Just remember that when you're trying to locate your companion's belly button, you'll remember the information created by our team at WeLoveDoodles.
Dog's belly buttons are tiny, flat scar that occurs when the mother dog's umbilical cord disconnects after the birth of her litter. Remember that an easy way to spot your companion's belly button is to gain its trust, give it gentle rubs, and it'll roll upside down for you. Your dog will relax, which makes finding its belly button much easier.
If you find this article, "Do Dogs Have Belly Buttons," you'll enjoy:
To learn more about a dog's belly button, watch "Do Dogs Have Belly Buttons" from Cory Eckert down below: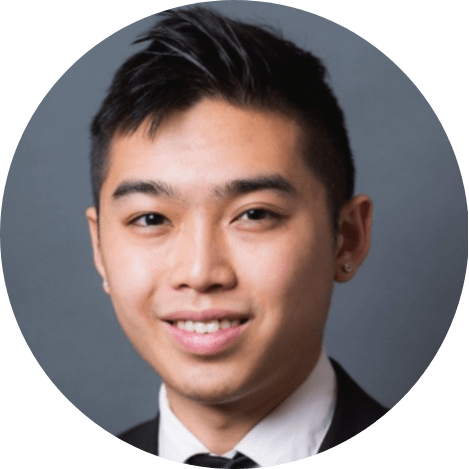 Andy is a full-time animal rescuer and owner of a toy doodle. When he's not saving dogs, Andy is one of our core writers and editors. He has been writing about dogs for over a decade. Andy joined our team because he believes that words are powerful tools that can change a dog's life for the better.
Why Trust We Love Doodles?
At We Love Doodles, we're a team of writers, veterinarians, and puppy trainers that love dogs. Our team of qualified experts researches and provides reliable information on a wide range of dog topics. Our reviews are based on customer feedback, hands-on testing, and in-depth analysis. We are fully transparent and honest to our community of dog owners and future owners.