Educating yourself and understanding rare dog diseases could help you and your companion one day. If you're a dog parent, you're probably well versed in, or have at least heard of, dog diseases like parvo and kennel cough. While it's important to know a little about those common ailments of our canine companions, it may be just as important to know a bit about the rare dog diseases as well.
This is just so if something a little different shows up in your puppy, you'll know how to recognize it. Now some of these dog diseases may have been a problem of the past that has resurged or something so off the wall that it's only seen in a select few dogs. Either way, recognizing some symptoms of these rare dog diseases can help save your puppy's life.
Before scrolling down this list of rare dog diseases, learning from these articles could help you: Can Cats Get Parvo From Dogs and How To Cute Parvo Without a Vet For Dogs.
1. Hyperthyroidism
A thyroid problem in dogs usually goes to the hypo side, that is they produce less than adequate amounts of thyroid hormone. This causes weight gain and lethargy, to name a few. However, dogs can rarely get hyperthyroidism, where their thyroid gland produces excessive amounts of thyroid hormone. This is a condition best described in cats that boosts their metabolism leading to weight loss, excessive hunger, vomiting, diarrhea, etc. It is most often caused by a thyroid tumor and needs to be treated early on for the best prognosis.
Dog Health-Related Article: Can Dogs Get Parvo Twice?
2. Rabies
Even with a very successful vaccination campaign for our domestic animals, rabies is still out there. It stays alive in the wildlife population, infecting unvaccinated dogs when it gets the chance. Rabies is big trouble for two reasons. First, it is highly contagious to all mammals, including humans. Second, it's nearly 100% fatal. Rabies is passed through the saliva of infected animals, making bites from rabid wildlife the most common route that our puppies contract it. From there it sets up shop in your dog's nervous system. The really unfortunate part is once symptoms appear, it's too late to treat. Your best option is to have your dog vaccinated for rabies on the recommended schedule.
3. Mad Itch
Pseudorabies is the more technical term for this highly fatal herpes virus. Dogs can contract pseudorabies from coming in contact with infected pigs. This makes your farm dogs the most likely victims. The pseudorabies virus attacks the nervous system, causing sudden death without any other symptoms more than half of the time. If a dog lives long enough to show symptoms it may appear uncontrollably itchy, drool, run a fever, and have incoordination. These dogs may live a couple of days but will still die. There is a mild version that can occur in people, so be sure to use caution when working with infected animals.
Dog Health-Related Articles: Top Labradoodle Allergies and How To Treat Them and Everything You Need To Know About Chicken Allergies in Dogs.
4. Prostate Problems
The prostate gland is located around the urethra at the neck of the bladder. It produces part of the fluids found in semen. In unneutered, and more rarely neutered dogs, the prostate may be ripe for all kinds of issues, including cancer, benign growths and cysts, infections, and abscesses. The most common sign with any of these issues is difficulty urinating due to the enlargement of the gland squeezing in on the urethra. Dogs may only urinate a thin stream or appear to strain. If the gland gets big enough, it can also impinge on the colon causing difficulty defecating or creating ribbon-like poops. Treatment of prostate gland issues in dogs is varied depending on the problem but typically lasts for a long period.
Dog Health-Related Articles: What Does It Mean When There's Mucus in Dog Urine and What To Do When Male Dog Leaves Odorless Wet Spot.
5. Addison's Disease
You may have heard of Cushing's, or hyperadrenocorticism, where a dog's body produces too much cortisol and aldosterone. Addison's disease is the reverse of Cushing's. Addison's occurs when the body doesn't produce enough of these hormones. Addison's most commonly occurs due to damage to the adrenal glands, located near the kidney, from an autoimmune disease, trauma, cancer, or even overdoing Cushing's treatment.
Dogs with Addison's may have non-descript symptoms, meaning you can't really put your finger on what's up with them. They may feel kind of off one day, better the next, and then worse the day after. Some dogs will have an Addisonian crisis due to low hormone production where they become extremely weak, have severe digestive issues, and may even collapse.
Dog Health-Related Article: Guide To Dog Periodontal Disease Stages.
6. Fungal Infections
Depending on where your dog calls home, fungal infections may or may not be rare. For those in the southern parts of the United States, some fungal diseases are second nature. However, for northern regions, they may still be a mystery. Some of those to look out for include: Blastomycosis, Cryptococcosis, Coccidioidomycosis, Histoplasmosis, and Aspergillosis. These infections occur when a dog inhales a fungal spore usually found in the soil. From there the fungi can multiply in the respiratory tract causing severe pneumonia and systemic infections. Treatment requires antifungal medications usually for several months.
7. VTick-Borne Diseases
Again, depending on where you live tick-borne illnesses may be all too well known. Since ticks are spread throughout the United States and different ticks are capable of carrying different diseases, there may be a few that are new to you. The most common dog diseases are Lyme disease, Rocky Mountain Spotted Fever, Ehrlichiosis, and Bartonellosis. More rare tick-borne dog diseases include Babesiosis, Anaplasmosis, and Hepatozoonosis. The trouble with tick-borne diseases is that some of them can be latent in dogs, not showing any symptoms until months after the tick bites making them more difficult to treat. Your best bet is prevention using a quality and safe flea and ticks preventative.
Conclusion For "Rare Dog Diseases"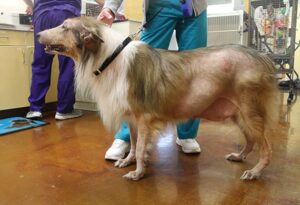 If your puppy ever becomes ill, chances are it's something more common than the diseases mentioned above. But that's not to say that these ailments don't still happen. In fact, since they are rare and more unexpected than other common diseases, rare dog diseases can be more troublesome. Knowing a little bit about some of these rare dog diseases will help you to recognize them and seek veterinary care should your puppy ever become faced with one.
For more dog health-related informative content, visit:
To learn more about this health topic, watch "Rare Diseases of Dogs"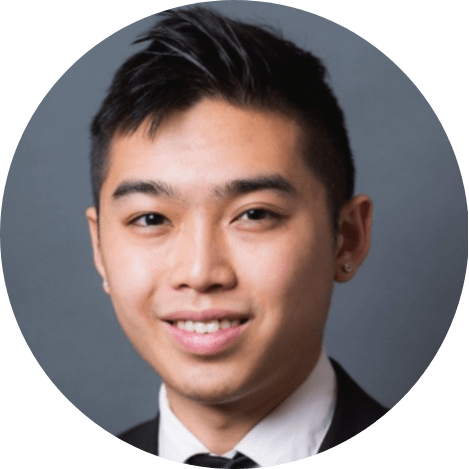 Andy is a full-time animal rescuer and owner of a toy doodle. When he's not saving dogs, Andy is one of our core writers and editors. He has been writing about dogs for over a decade. Andy joined our team because he believes that words are powerful tools that can change a dog's life for the better.
Why Trust We Love Doodles?
At We Love Doodles, we're a team of writers, veterinarians, and puppy trainers that love dogs. Our team of qualified experts researches and provides reliable information on a wide range of dog topics. Our reviews are based on customer feedback, hands-on testing, and in-depth analysis. We are fully transparent and honest to our community of dog owners and future owners.