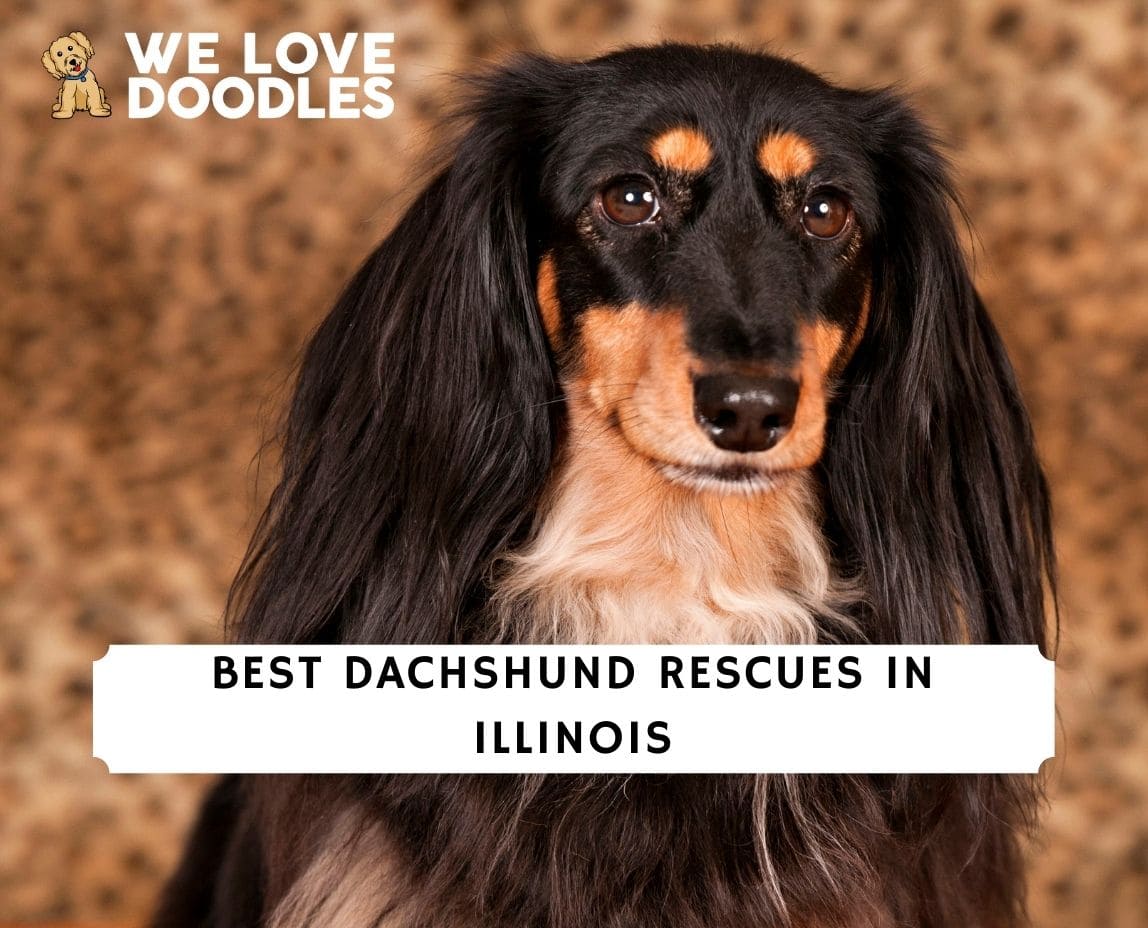 Are you having trouble finding the best Dachshund rescues in Illinois? Below is a list of some in and around the area that can help you out. The state of Illinois is not short of small dog rescues.
However, in this article, we have only included the ones that we deemed to be the most thoughtful and considerate in their rehabilitative practices. Moreover, we ruled out any over-crowded rescues that supported mass euthanization of dogs that demanded a little bit of extra work and care.
Before scrolling down this list of Dachshund rescues in Illinois, you can check out these other recommendations from our team at We Love Doodles: Best Corgi Rescues in Illinois and Best Doodle Rescues in Illinois.
Find a Dachshund Rescue Near Me in Illinois
Please go through our carefully curated list of the best pet shelters in Illinois that are known to provide refuge to many animals, including small dogs such as the Dachshund breed.
Dachshund Product Recommendations: Best Dog Training Shock Collars and Best Medicated Dog Shampoos.
1. Anderson Humane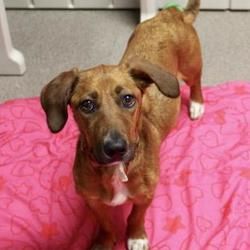 Anderson Humane has been a place of refuge for thousands of animals since 1964. In 2021, they successfully managed to provide foster care for 1905 animals, assisted in rehabilitating 5080 local wildlife, and got 4371 adopted to their forever homes.
It is known as one of the best Dachshund Rescues in Illinois because of its ability to improve the life of both people and animals by creating impactful connections between them. This pet rescue in Illinois offers temporary housing for the pets of families going through inevitable crises that make it difficult for them to take care of their pets properly.
In addition to providing shelter for stray and abandoned pets, they are also involved in several programs that focus on the rehabilitation of injured wildlife. To adopt a dog through this rescue center, you will need to email them with the identification details of the dog that you are interested in. Information about the adoptable dogs that they currently have available is provided on the website.
Their team will reach out to you to set an appointment where they can discuss your requirements and the needs of the dogs. This allows them to see whether you are a good match for each other. They try to facilitate new families in establishing a positive relationship with their new animal companion.
Their team provides them with post-adoption training, low-cost veterinary care, and other helpful resources. If you have any queries regarding their services, you can get in touch with them directly through the contact information mentioned below.
Anderson Humane Contact Details
2. Little Giants Dog Rescue
Next on our list of puppy rescues in Illinois is Little Giants Dog Rescue. Established in 2019, Little Giants Dog Rescue operates as a 501(c)(3) tax-exempt organization striving to rescue and provide care for any small dog breed in need. They run solely on donations and help from volunteers dedicated to the mission of rescue and rehabilitation of sick animals.
They have helped several abandoned, abused, and neglected dogs find a loving forever home and a new chance at life. You can play your part in supporting Little Giants Dog Rescue in their mission of saving pet lives by providing them with funding, volunteering, or adopting their rescued dogs.
The link to their adoption application form can be found on the website. Their adoption fee generally ranges from $400 for newborns under 15 months old to $200 for senior dogs more than ten years. However, their pricing can still vary depending on the breed type and its demand. For further information regarding their adoption process, follow the links provided below:
Little Giants Dog Rescue Contact Details
3. Randy's Rescue Ranch
Randy's Rescue Ranch is a 20 acres of land that has provided many animals a safe place to heal from their sufferings. This 501(c) (3) non-profit organization helps sick and abandoned animals return to a better state of health and find their forever homes with loving people.
In addition to providing medical treatment for the physical ailments of the animals, they also have trained personnel to help these animals recover from their behavioral health problems. They currently have a specialized program running for autistic children or special needs to help them connect with pets trained with important socializing skills. Moreover, they plan on starting such programs for veterans who have PTSD.
In addition to dogs, they also have several other animals available for adoption, and it may vary from time to time. You can apply for adoption through Randy's Rescue Ranch by filling out the adoption application form provided on the website. In case of further inquiries related to this pet rescue in Illinois, reach out to them through their contact details listed below:
Randy's Rescue Ranch Contact Details
4. Hopeful Tails Animal Rescue
Hopeful Tails Animal Rescue has been operating as a non-profit, volunteer-based rescue center registered and licensed by the State of Illinois Department of Agriculture, Bureau of Animal Health and Welfare. Since being officially founded in 2013, they have successfully managed to rescue and rehabilitate over 3000 dogs.
Owing to their exceptional services, they received the Best of Joliet Award in the category of Animal Rescue Service in the year 2018. Being a non-profit welfare organization, they rely solely on donations and volunteer help to keep their programs running.
If you are passionate about their mission too and wish to support them, there are several ways that you can contribute to the cause. You can donate, hold fundraisers, or volunteer yourself to give time and community support to the team at Hopeful Tails Animal Rescue.
However, the best way to support them would be by adopting their rescued animals or fostering them. To do so, you will need to apply online by filling out the forms provided on the website. You can learn more about this pet rescue by visiting the link below.
Hopeful Tails Animal Rescue Contact Details
5. Helping Paws Animal Shelter
Last on the list of the best Dachshund rescues in Illinois is "Helping Paws Animal Shelter." Helping Paws, Animal Shelter was established in 1969 as a foster care program focused on rehoming orphaned animals into forever-loving homes. Helping Paws has the honor of being the first no-kill animal rescue center in McHenry County.
They currently have a 10,000-square-foot facility in Harding Lane that allows them to provide shelter and safe accommodation for 45 dogs and 125 cats at a time, making them one of the biggest Dachshund rescues in Illinois. With a small team of 11 committed employees and an extensive network of more than 300 volunteers, they manage to rehabilitate over 800 animals every year.
To adopt a dog from Helping Paws Animal Shelter, you will need to visit their rescue facility in person. Their well-experienced staff and directors help families find a pet companion that adequately suits their requirements and lifestyle.
Matching the right pet with the right family is the first step in ensuring that the pet and the family find joy through the connection. Once you have found a dog you are interested in, you can request a pre-adoption form. You can also view the list of dogs that they currently have available for adoption at their shelter by following the link provided on the website.
Their adoption fee ranges from $450 for puppies under six months of age to $250 for senior dogs that are eight years or older. To know more information about Helping Paws Animal Shelter, which is quite suitably regarded as one of the best pet rescues in Illinois, you can get in touch with them using the information provided below:
Helping Paws Animal Shelter Contact Details
More Information About Dachshund Rescues in Illinois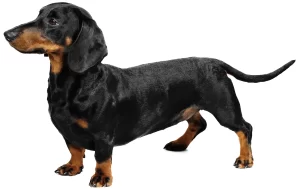 Finding a credible, trustworthy and reliable rescue in your area can be hard, and if you're a first-time pet owner, you are in for a treat. You will need to understand how to vet a puppy, but you will also have to figure out how to judge a rescue.
None of us wants to encourage or indirectly engage in unethical breeding practices. Neither do we want to risk taking home a traumatized, unvaccinated or sick dog that needs expert help.
So, how should you go about this? It'll all take a lot of visits to each shelter to evaluate them and the puppy carefully. But each time, you'll get to meet wonderful animals that lighten up your day.
Related: Best Dog Car Seats For Dachshunds.
Conclusion For The "Best Dachshund Rescues in Illinois"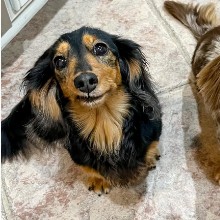 Dachshund rescues such as those listed above make sure to provide ideal environments for rehabilitation. After their birth, they spend ample time with these pets to ensure they are healthy enough to settle in their new homes. However, experts recommend taking your time with the process and vetting everything and everyone before making your decision.
For more guides similar to this list of Dachshund rescues in Illinois, you can check out:
Before you bring home a Dachshund companion from a rescue shelter in Illinois, you can learn more about this dog breed by watching "Dachshund Pros and Cons" down below: