Some of the best Corgi rescues in New Jersey have ensured that this beautiful dog breed is saved from several dangers. Corgis are well-known for their short legs and long bodies and for being sweet and loyal family pets.
Unfortunately, not everyone who wants to own a Corgi realizes that they require much more attention than other breeds of dogs. Therefore, many end up abandoned in shelters or needing rescue groups to find them homes when their families can no longer care for them.
Before scrolling down this list of Corgi rescues in New Jersey, you can check out these other recommendations from our team at We Love Doodles: Best German Shepherd Rescues in New Jersey and Best Goldendoodle Rescues in New Jersey.
Find a Corgi Rescue Near Me in New Jersey
Here are some of the leading New Jersey Corgi rescues and how they can help you take care of these dogs.
Corgi Product Recommendations: Best Grooming Brushes For Dogs and Best Plush Dog Toys.
1. Home For Good Dog Rescue Inc
Home For Good Dog Rescue Inc rescues and finds homes for corgi dogs and cats in need. They are dedicated to improving the lives of animals in need by saving them, educating the public on responsible pet ownership, and providing resources to help keep pets with their owners.
Here's how they do it and what they do with their rescued animals to help them find homes forever. Home for Good Dog Rescue, based out of Collingswood, New Jersey, is a non-profit dog rescue organization dedicated to saving homeless canines from euthanasia.
Since its inception in 2011, Home for Good has rescued more than 1,000 dogs from shelters around New Jersey and America. The mission of Home for Good Dog Rescue is to save as many dogs as possible that are facing euthanasia at high kill shelters throughout New Jersey and surrounding states.
The goal is not only to give these animals a second chance at life but also to provide them with loving homes forever. In addition, they offer support services such as spay/neuter assistance and veterinary care grants to pet owners who otherwise could not afford it so that their pets will be able to live long, healthy lives with their families.
In addition to its work in New Jersey, Home for Good has become one of Collingwood's largest volunteer organizations. They currently have approximately 50 active volunteers working on dog walking and socialization to fostering and fundraising events. If you're looking to adopt a dog, you can visit Home for Good Dog Rescue Inc. at 353 Brant Avenue North, Hamilton, NJ, on Wednesday-Sunday from 11 am to 6 pm.
Apply, and they will reach out within 24 hours. The cost of adoption varies depending on each dog but starts at $300. Adoption fees include spay/neuter, microchip, vaccinations (DHLPP), heartworm test, deworming, flea treatment, and other medical treatments. You will also receive lifetime support from Home for Good with your adopted pet.
Home For Good Dog Rescue Inc Details
2. Wilma's Dog Adoption New Jersey
The Corgi Dog Rescue organization in New Jersey, Wilma's Dog Adoption, is staffed with volunteers to help you find and adopt the dog of your dreams, no matter what type of dog you want or where you live. Wilma's Dog Adoption is a family-owned dog adoption center in Sussex County, New Jersey.
The organization was founded by Deidre Blackadder, who rescued her first Corgi in 2010. Wilma and her husband Martin founded Wilma's Dogs to help shelter animals find homes. They also run a nonprofit organization called Canine Breed Expert (CBE), specializing in therapy and guiding dogs for people with disabilities such as autism and post-traumatic stress disorder.
Most of their services are pro bono for those who cannot afford it but need these service dogs. The organization also focuses on educating people about rescue and adoption. Wilma's Dog Adoption believes that every dog deserves a home, regardless of breed or age, and they work hard to find homes for as many animals as possible.
They have placed over 5,000 animals since 2010, which is more than any other animal shelter in Sussex County. The organization has also been featured on several television shows, including Rescue Dogs Rock and The Little Couple with Bill Klein and Jen Arnold.
Wilma's Dog Adoption takes pride in helping people find loving homes for their pets, whether purebred or mixed breeds, from shelters in New Jersey and Pennsylvania. This dog adoption center believes that every pet deserves a chance at happiness and love. Wilma's Dog Adoption staff consists of volunteers dedicated to giving back to their community by saving lives.
These volunteers work hard to ensure that many dogs get adopted into loving families in New Jersey and Pennsylvania. Since 2011, Deidre Blackadder has saved thousands of dogs through her rescue efforts. As a lifelong dog lover, she is proud to do what she can to help these unique animals get out of shelters and into good homes where they will receive all of their love for being such wonderful companions.
Wilma's Dog Adoption New Jersey Details
3. Shake A Paw Rescue and Adoption Center
Shake A Paw Rescue And Adoption Center in New Jersey rescues Corgi dogs from local animal shelters and finds them the loving homes they deserve. Established more than a decade ago, Shake A Paw has saved hundreds of Corgis from death row, many adopted by their staff or volunteers themselves.
The focus of Shake A Paw is to rescue, rehabilitate and rehome Corgi dogs. Shake A Paw operates under one rule – all donations must be directed towards operations, including food, medical treatments, and other caretakers' needs. This allows Shake A Paw to continue its mission despite any issues or changes in funding.
Shake A Paw has an excellent track record for finding homes for rescued dogs. Shake A Paw does not have a shelter; it relies on foster families who provide temporary homes for rescued dogs until they are adopted into permanent homes. Shake A Paw makes sure that every dog is healthy before being placed up for adoption to find a home that will take good care of them.
Shake A Paw screens all potential adopters before being allowed to adopt a dog from their program. Shake A Paw also helps people find Corgi puppies for sale if they want to buy instead of adopting an older dog from their program. They advise how to care for your puppies and help you get them home safely.
Shake A Paw is also dedicated to assisting people in learning about Corgis to make informed decisions about whether or not a Corgi is suitable for their family. It has already helped rescue over 200 dogs; many saved just days before being euthanized at local shelters. Shake A Paw also hosts adoption events where people can meet rescued dogs and see if they want to adopt one of them as their pet.
Shake A Paw Rescue and Adoption Center Details
4. Ramapo-Bergen Animal Refuge, Inc.
Last on the list of the best Corgi rescues in New Jersey is "Ramapo-Bergen Animal Refuge." You're probably familiar with the big dog rescue organizations that help large breeds like Pit Bulls, German Shepherds, and Golden Retrievers find their forever homes.
But if you're looking to add a special puppy to your family, check out Ramapo-Bergen Animal Refuge, Inc., which rescues and cares for Corgi dogs in New Jersey. Gloria Ferrante founded this organization in 2000 after she rescued an abandoned Corgi named Biggie from Bergen County Animal Shelter in New Jersey. Getting involved with Ramapo-Bergen Animal Refuge will be a rewarding experience that helps Corgis and other animals.
Volunteers are needed to help with fundraising and special events throughout the year; they can donate funds or items through their Amazon wish list or even foster one of their rescued dogs to help provide a comfortable place while it waits for adoption. Don't forget about adopting one of these dogs from a shelter near you.
Ramapo-Bergen Animal Refuge, Inc. Details
How to Choose a Corgi Rescue in New jersey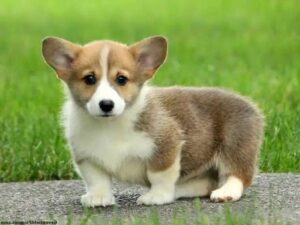 The responsibility of making sure your Corgi is healthy should fall on you if you're adopting from a rescue organization. That means checking to make sure their vet workup is up-to-date, and they are receiving regular checkups.
Most rescues have limited space, so they must be selective about who they take in. Take time to check out their facility and see if it's clean and meets all state animal sheltering regulations. Any rescue that houses its animals outside should at least provide them with shelters and shade during hot or cold weather.
Related: Are Corgis Good With Kids?
More About Corgis in New Jersey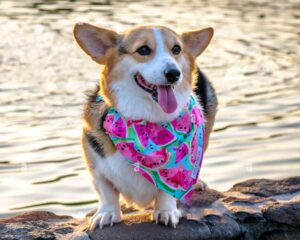 Corgis are excellent family dogs. In fact, because of their long lifespan (12-15 years), these dogs make great companions throughout your whole life. However, due to their high energy levels and intelligence, these adorable canines require lots of daily exercise; without it, they can become quite destructive and disobedient.
Related: Why Do Corgis Sploot?
Conclusion For The "Best Corgi Rescues in New Jersey"
There are many Corgi rescues in New Jersey, making it easy for you to find one. However, you have to be careful where you get your dog because it determines many things. A rescue center plays a significant role in ensuring that you get the best Corgi dogs from health to behavior and other factors.
For more guides similar to this list of Corgi rescues in New Jersey, you can check out:
Before you bring home a Corgi companion from a rescue shelter in New Jersey, you can learn more about this awesome dog breed by watching "8 Things I Wish I Knew Before Getting a Corgi Puppy" down below: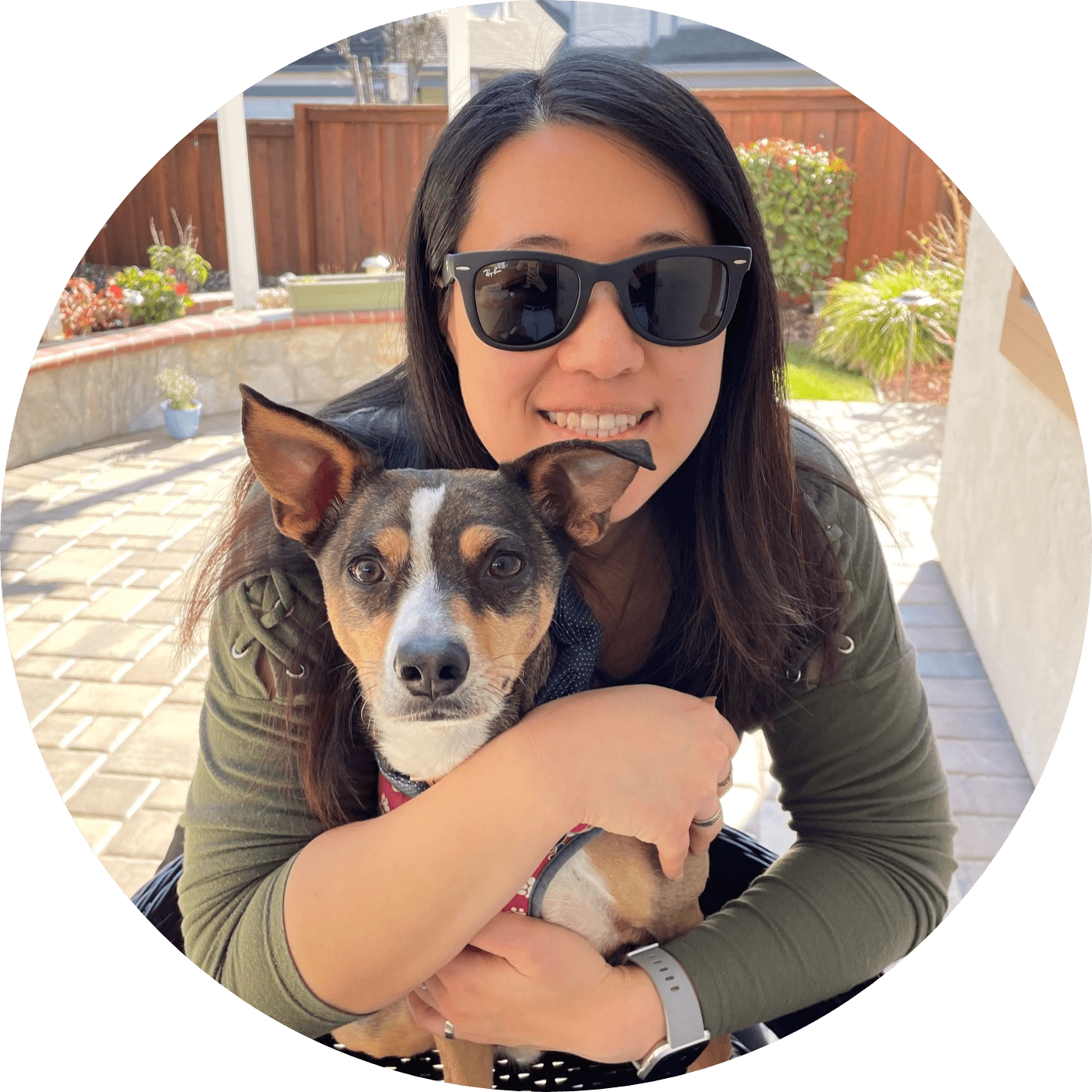 Dr. Sabrina Kong graduated from the Royal Veterinary College in England in 2016 and has been working at a small animal clinic in Northern California since then. She grew up in the Bay Area and got her bachelor's degree from Cal Poly San Luis Obispo. She also became a Certified Canine Rehabilitation Practitioner through a program at the University of Tennessee.
When she isn't in the clinic taking care of her four-legged patients, she enjoys traveling and trying new foods with her friends and her three-legged dog, Apollo. She adopted Apollo from her clinic when he was a puppy with numerous health issues. Dr. Kong truly cares about taking care of animals.