Cassava is a popular crop, especially in poorer nations, because of its high carbohydrate content and resistance to drought. It's a versatile ingredient you can use in many foods. But can dogs eat Cassava?
As pet parents, we may wonder what human food our dogs can consume. It's completely reasonable for us to think carefully about what we feed our dogs. When it comes to cassava, it's okay for dogs to eat as long as you cook it properly. Moderation is also key!
In this post, we'll address all your important questions concerning dogs and cassava. Keep reading to learn more.
Before you scroll down to a more in-depth answer to the question, "Can Dogs Eat Cassava," you can check out these other dog-related questions answered by our team at We Love Doodles: Can Dogs Eat Sugar Cane? and Can Dogs Eat Cream Cheese?.
What Is Cassava?
Cassava is a root vegetable that looks similar to a potato. It has a nutty flavor and is native to South America, though many nations outside of South America also grow this crop. Today, the countries that produce the most cassava are Nigeria, Thailand, and Indonesia.
Cassava is gluten-free, grain-free, and nut-free, making it a popular choice for those with allergies. It also contains plenty of nutrients.
You can find cassava in both sweet and bitter variations, though sweet cassava is the more popular kind. If you've never heard of cassava before, you may have heard of one of its other names, like yuca, manioc, or Brazilian arrowroot.
Can Dogs Eat Cassava?
In a nutshell, dogs can eat cassava as long as it is cooked or properly prepared. Furthermore, they often enjoy consuming it because it is delicious, nutritious, and easy to eat. The cassava plant is native to South America but grows in many other parts of the world like Thailand and Nigeria.
If you are giving cassava to your dog for the first time, keep in mind that it may trigger allergies or other severe acute responses. You should not continue giving your dog cassava if it has an allergic response to the plant.
In addition, dogs must only receive the appropriate amount of cassava, as giving them too much at once may result in health problems. If you dog experiences any reaction to eating cassava you should speak with a veterinarian or other animal specialist as soon as possible.
Is Cassava a Nutritious Food?
Cassava is a root that offers several benefits to our canine friends. It contains important vitamins and minerals, and about 25% of its overall makeup is carbohydrates. Cassava is also full of niacin, riboflavin, thiamine, vitamin C, and proteins – all of which benefit your dog!
Vitamin C supports collagen synthesis, which enhances the health of bones and joints. Possibly the most well-known advantage of vitamin C is strengthening your dog's immune system. Giving dogs cassava may provide extra vitamin C that can aid in the absorption of other nutrients and minerals.
Cassava has a high moisture content, with water accounting for about 50% of its physical structure. Furthermore, due to cassava's probiotic capabilities, which feed the good bacteria in the stomach, it has many of the same qualities as soluble fibers.
Resistant starch, which is abundant in cassava and helps with digestion and absorption, is also one of the plant's beneficial ingredients. It lowers the risk of obesity and other health issues associated with excess weight.
Is Cassava Okay for Dogs?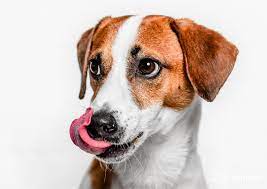 Because of its nutrients and minerals, cassava is more than just okay for dogs – it's beneficial to them! You'll get even more nutrients out of cassava by preparing it correctly. Boiling cassava is a suitable method for cooking cassava while retaining its nutrients.
As always, moderation is key. You should watch out that your dog doesn't consume too much cassava, since this might upset their digestive system.
Is Cooked Cassava Safe for Dogs?
Eating cooked cassava is perfectly safe for dogs and won't cause any problems. But, cooking cassava often diminishes many of its nutrients and minerals. For this reason, if you do not wish to give your dogs cassava in its raw form, experts advise giving them boiled cassava instead.
If you're cooking cassava for your dogs, you should avoid using toxic ingredients like oil, salt, and certain spices. Such ingredients are harmful to dogs and can cause several problems, the most frequent of which is an upset stomach.
Can Dogs Eat Cassava Root Raw?
Cassava is safe for dogs to consume in very small quantities when it is raw. You must always consider quantity. After eating too much cassava, your dog may have a stomach ache, as too much raw cassava can make it difficult for dogs to properly digest. It may even lead to poisoning.
Why Should Dogs Not Eat Too Much Cassava?
Most of a dog's diet should be their dog food, which is tailor-made for dogs' bodies and nutritional needs. All the other foods should only be given to your dog as a treat. While enjoying a snack of cassava has its advantages, overindulging might lead to intestinal problems.
Bloating, diarrhea, vomiting, and gas are the most typical symptoms of consuming too much cassava. Your dog might even refuse to eat other meals for a short period of time.
Can Dogs Die from Consuming Cassava?
There is nothing in cooked cassava that may lead to a dog's death. Instead, the popular root vegetable contains a variety of vitamins and minerals that may benefit the health of your dog.
Remember that consuming too much cassava may lead to some short-term problems in dogs. It would be best not to make cassava a staple item in your dog's diet. Instead, you can offer it as a treat every so often.
Even though it does not kill dogs, you should consult a veterinarian if your dog has any problems after eating cassava.
Is Cassava Dangerous or Toxic to Dogs?
Cassava is entirely safe and nutritious for dogs when it is cooked. However, it contains cyanogenic glycosides, which is thought to be somewhat poisonous to dogs. If not adequately eliminated, the cyanogenic glycosides found in cassava might result in cyanide poisoning.
Before being dried, grated, or boiled for food, cassava must be cleaned, skinned, and then soaked for a few days to eliminate the cyanide components. Cyanide poisoning from cassava is rare in dogs. Still, we think it's better to be sage than sorry!
You can safely give your dog cassava in moderation by properly preparing it: remove the skin of the cassava, since this is where the highest concentration cyanogenic glycosides is found. If you are concerned about giving your dog cassava, you can boil it first or clean, scrape, and soak it.
How Can Cassava Be Made Dog-Friendly?
Cassava is safe to eat once its outer shell has been peeled off since this removes a significant amount of cyanogenic glycoside. You can also reduce the potential dangers of cassava by cooking it. The main drawback of this approach is that it also eliminates beneficial nutrients.
Simply soaking cassava in plain water for 10 to 14 hours can also eliminate cyanide. This procedure is simple since you may soak the cassava overnight and feed the animals in the morning.
Frequently Asked Questions
What is cassava in dog food?
Sometimes tapioca (often referred to as cassava) is used in dog food products. Cassava is a root vegetable native to South America that is similar to potatoes. Because it is grain-free, many companies choose to use cassava in their dog food.
Is raw cassava safe?
Raw cassava has the potential to contain cyanide compounds, which can be toxic if ingested in large quantities. If your dog eats a small amount of raw cassava, don't worry unless they have a bad reaction. If they do, you should immediately take them to see a veterinarian.
Can dogs eat cassava products?
You should avoid giving your dog raw cassava due to its possibly toxic amounts of cyanide compounds. Properly preparing cassava includes washing it, removing its skin, and cooking or soaking it overnight.
Can Dogs Can Eat Cassava? With Moderation and Preparation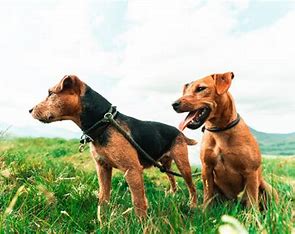 Cassavas are safe for dogs to consume as long as they are properly prepared and given in moderation. Feeding raw cassava to dogs will give them the most nutrients. However, if you want to give your dog raw cassava you should first remove its skin and soak it overnight to remove cyanide chemicals.
We do not recommend making cassava a daily addition to your dog's diet. Instead, it can be a fun treat on occasion.
If you find this guide, "Can Dogs Eat Cassava," helpful and informative, you can check out these other dog-related guides from our team at We Love Doodles:
Before you feed your dog companion cassava, you can learn more about what to feed your dog by watching "Human Foods that Are Actually Good for Dogs" down below:
Garrett loves animals and is a huge advocate for all Doodle dog breeds. He owns his own Goldendoodle named Kona. In addition, he volunteers at the Humane Society of Silicon Valley, where he fosters dogs and helps animals. Garrett enjoys writing about Doodles and believes that dogs can teach humans more about how to live than humans can teach a dog.
Why Trust We Love Doodles?
At We Love Doodles, we're a team of writers, veterinarians, and puppy trainers that love dogs. Our team of qualified experts researches and provides reliable information on a wide range of dog topics. Our reviews are based on customer feedback, hands-on testing, and in-depth analysis. We are fully transparent and honest to our community of dog owners and future owners.