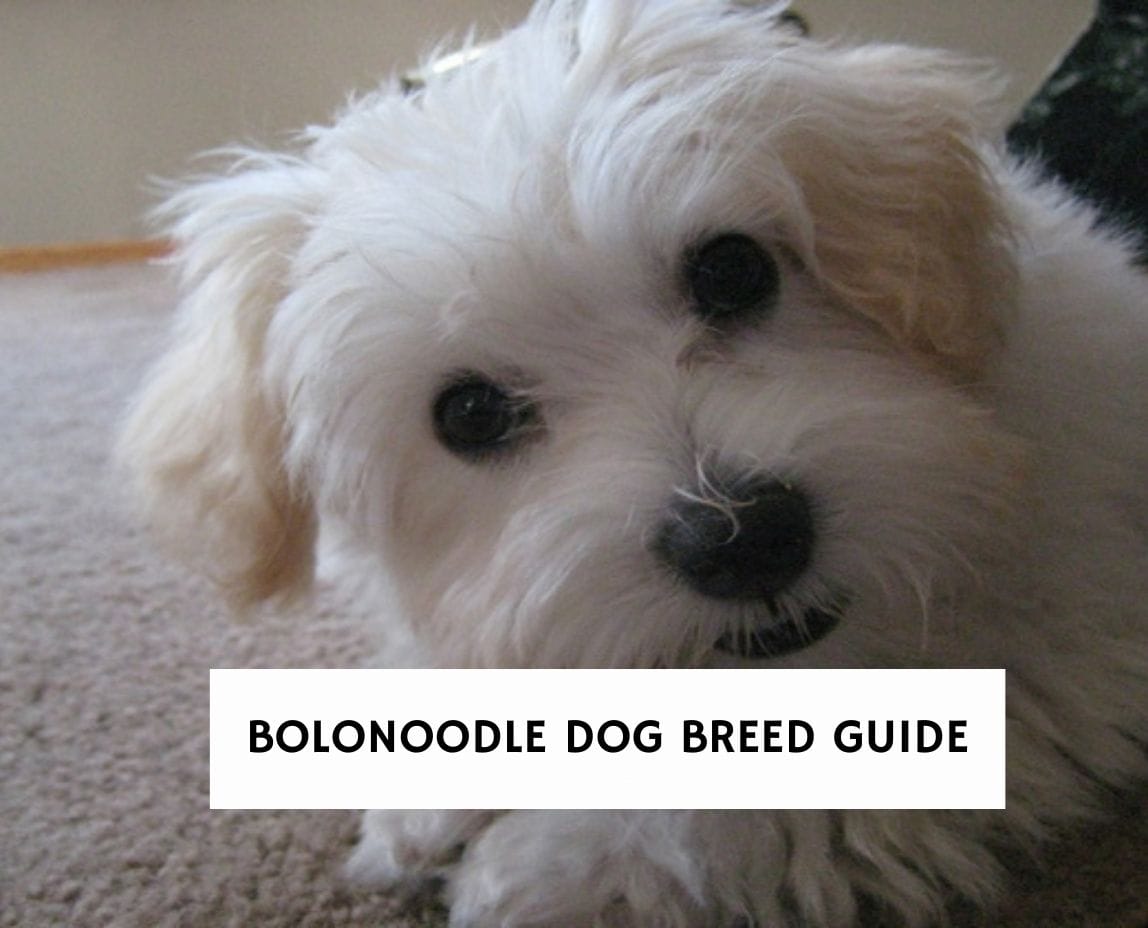 New to the designer dog world, the Bolonoodle is a cross between a Poodle and the less common Bolognese, making this dog a rare hybrid. Longer waitlists might accompany trying to find a Bolonoodle, but the effort is worth it in the end. These intelligent and compact puppies have much to offer any family.
Loving and full of energy, there is much to learn about the Bolonoodle before bringing one home. Finding the right companion for you and the family takes time and patience, making research an integral part of the entire process.
Before scrolling down this Bolonoodle guide, check out these other Doodle breeds: Best Mini Doodle Breeds and Best Giant Doodle Breeds.
Origin of the Bolonoodle
Learning about the Bolonoodle starts with discovering the origins of the breed. First named around 2005, the breed is a relatively new recognized hybrid of the Poodle and Bolognese. Once popular amongst the upper class, the Bolognese dates back to the 13th century.
For a time, the breed went almost extinct until enthusiasts began restoring the breed in the 1970s. The Poodle is often viewed as a prized companion, especially the miniature varieties though they were initially bred as a Waterfowl Retriever.
Though they're seen more as companions of different height and fur length, they retain their retriever An ancient breed originating in Germany, the French standardized the breed.
Related: Best Poodle Mixes.
The Appearance of a Bolonoodle
Like a cross between the Bolognese and Poodle, likely a miniature—sometimes Standard Poodles are used—puppies take on the characteristics of both parents. The Bolonoodle reaches anywhere between 6 and 12 pounds and stands around 10 to 12 inches tall.
Naturally small, the Bolonoodle has a square profile with a rounded head. Their muzzle is either long like a Poodle or shorter and square-shaped like the Bolognese. Cute floppy ears accent the face of the Bolonoodle growing as long as below the chin, though, on occasion, they're shorter.
In addition to the ears, the Bolonoodle has either round or oval alert, dark-colored eyes. As the saying goes, their eyes are the windows to their soul, which they bear for all to see. Generally considered hypoallergenic, the Bolonoodle coat is a single fluffy layer with a curly or wavy texture.
Most of the time, puppies inherit the white color of the Bolognese parent, but there are times when the Poodle genes become prominent, resulting in Bolonoodles of various colors. No matter the combination of genes, each Bolonoodle is one of a kind and adorable.
More Breeds: Dog Breeds That Look Like Fried Chicken and Dog Breeds That Look Like Polar Bear.
Temperament and Intelligence of the Bolonoodle
Bolonoodles capture the love of everyone they meet. Loyal, affectionate, and good-natured, Bolonoodles become instant friends with everyone. Not shy around strangers, these puppies are full of energy and love to have fun, integrating well into the family.
Though they sometimes turn into couch potatoes, Bolonoodles are ready for play at any time. Their temperament makes them excellent family companions. Since they get along with everyone, including children, there is no worry about their immediate and extended family behavior.
Bolonoodles also make fast friends with other dogs, so it's easy to introduce other family dogs or neighborhood pets. But, of course, it's important to remember the puppy's size since they'll likely forget it themselves.
That is to say, any play with much larger dogs or with children needs supervision since the Bolonoodle don't exceed 12 pounds—they're tiny. One question many potential owners have concerns the amount of barking a Bolonoodle does.
Whether the worry is for the sake of the family or the neighbors, it's good to know they are not a barky breed. Their love of cuddles and a small amount of exercise means they only bark when they need to bark. There is no barking as a result of boredom for this breed.
Things to Know About Owning a Bolonoodle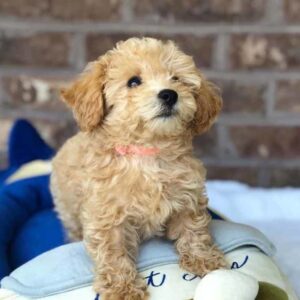 Owning a Bolonoodle is a commitment and responsibility for the puppy's entire life. So before driving to the breeder as soon as possible, take the time to learn all there is to know about the Bolonoodle—the diet required exercise, grooming, training, and health.
Diet
As mentioned earlier, the Bolonoodle is a small dog that normally doesn't top 12 pounds in weight. This means they don't need as much food. But, on the other hand, they are more susceptible to getting overweight, making it very important to monitor any food intake. For Bolonoodles, specifically designed kibble for their age or breed is the best choice for food or treats.
Though they'd likely have no issue eating home-cooked food, it's harder to keep up with the intake, increasing the likely hood of obesity. Kibble is also loaded with glucosamine and chondroitin, which help in reducing other issues such as hip dysplasia.
Recommendations: Best Dog Food with Vitamins and Minerals and Best Dog Food For Joint Health.
Exercise
In comparison to other puppies, the Bolonoodle has lower exercise needs. Often content with short walks or a cuddle on the couch, even indoor play is plenty of exercise for a puppy of this size. However, they are considered an intelligent breed and should get enough stimulation to keep it active, so it doesn't turn into a complete couch potato.
Recommendations: Best Dog Playpen For Hardwood Floors.
Grooming
Only moderate grooming is required for these spunky little guys. Considered a hypoallergenic dog, the Bolonoodle doesn't shed all that much; however, trims are necessary. In addition, their fur can grow rather long, and if left on the longer side, will require frequent brushing—at least once a week or any time they need a bath.
The coat can be left short, which may not require as many brushing sessions but more trips to the groomer for a haircut. But, no matter the length, good nutrition, and a good brushing once a week go a long way in keeping the puppy looking fit and healthy.
Recommendations: Best Dog Grooming Scissors.
Training
Bolonoodles are intelligent little creatures, taking to training almost immediately. Their intelligence is passed down from their parents, and though they can be a little on the stubborn side sometimes, they can learn all sorts of tricks.
It's important to remember to train an intelligent breed such as the Bolonoodle to keep them happy and healthy. The constant challenge of learning new tricks will keep them entertained and continue developing their brains well into adulthood.
The intelligence of this breed makes it easier to train them to perform harder commands. As with any other puppy, always start with the easier commands such as "sit," "stand," or "stay," moving on to the harder ones with time.
Health
As with any other puppy, a Bolonoodle will require a yearly checkup at the veterinarian to keep up to date with all required shots. Though a yearly exam is beneficial, there are other things to know about the health of a Bolonoodle, such as potential conditions the breeds may carry.
Knowing what may ail the puppy is the first step to getting them the proper treatment quickly. Unfortunately, different breeds are susceptible to different diseases and conditions which plague the genes from generation to generation. The Bolonoodle is no exception, and there are both minor and major types of conditions to know about.
A list of some of the minor conditions a Bolonoodle can display:
Obesity is the most common and preventable condition, yet it affects up to 30% of the North American dog population. A dog is considered obese when they weigh up to 20% more than the ideal body weight, which for a Bolonoodle means a dog weighing more than 15 pounds—not much wiggle room.
Diabetes: as with humans, dogs can get insulin resistance and insulin-deficient diabetes, and though both are manageable, they are lifelong conditions.
Urolithiasis: the other name for this condition is urinary stones, hard stones that form in the urinary tract and cause a buildup of minerals.
Sebaceous Adenitis: a rare condition that leads to inflamed skin which forms almost scales or crust.
Though not all severe conditions are life-threatening, they are lifelong. Much like the commitment you make when bringing a new dog into the family, the commitment is made to help the puppy through thick and thin, no matter the conditions it might have.
Other conditions include:
Hip dysplasia: plaguing dogs of every breed, hip dysplasia is one of the most common ailments. This condition means that the femur and the hip didn't form correctly, which causes the femur to rub against the hip socket, resulting in its deterioration.
Retinal dysplasia is a form of early-onset progressive retinal atrophy that is noticeable in dogs when they're around two to three months old. It's a form of early-onset progressive retinal atrophy, causing vision issues or even blindness.
Patellar luxation: dislocation of the kneecap, which might lead to lameness.
Progressive retinal atrophy: retinal dysplasia was mentioned as the early-onset form of this condition. Progressive retinal atrophy also leads to various vision issues and eventual blindness due to degeneration of the photoreceptor cells in the eyes.
Mitral valve disease: Causes heart murmurs and congestive heart failure because the heart's mitral valve starts to leak.
Male vs. Female Bolonoodle
Bolonoodles of any gender do not differ significantly from one another. They stand at roughly the same height, no more than 12 inches from the ground, and weigh about the same as well. In outward appearance, they look similar and can have coats of any length.
Some owners reported that males might have alpha behavior. However, since reports of that type of behavior are rare, it may be more of a one-off personality quirk rather than a breed problem.
The Price of a Bolonoodle
The price of some breeds might shock those looking to add them to their home, but there are good reasons behind the prices. The truth is, a Bolonoodle puppy can run as high as $1,000—sticker shock.
A couple of factors come into play when the price of the puppies is set on the relatively high end. For Bolonoodles, the rising desirability of the breed comes into play, as well as the high price for a Bolognese themselves.
A purebred Bolognese, needed to make Bolonoodles, is a rare breed with a much higher price. If price presents a problem, there is always a possibility to adopt a Bolonoodle. Many puppies are getting surrendered at local shelters, so it's good to watch potential dogs adopted in the area.
Pros and Cons of a Bolonoodle
All pets come with pros and cons—that is life. Though these pros and cons are subjective to the individual or the family, it's good to keep in mind some of the good and the bad when deciding to bring a new Bolonoodle into the home.
Pros
Intelligent dogs which are easy to train
Sweet and loving, they can be wonderful couch potato companions
Beautiful, hypoallergenic coats in various colors and lengths
Great for a family of any size
Perfect for apartment life since they don't require a great deal of exercise every day
Cons
Owners need to pay special attention to their eyes and skin to maintain health.
The mental activity might be a challenge since they are intelligent dogs and should use their smarts daily.
Tendency to obesity and should be kept on a strict diet
Conclusion For "Bolonoodle Dog Breed Guide"
Adorable and friendly, a Bolonoodle will befriend a family of any size in a matter of minutes. Whether it's a family of one or five-plus pets, everyone will love the Bolonoodle and receive that love in return.
Great companions for those who love to lounge on the couch or go for quick walks. They are very intelligent and quickly adapt to any command. They are perfect for families who love small puppies with large personalities.
Bolonoodles are great around children, though they might need some supervision to ensure the little puppy doesn't get hurt, at least until it's a full-grown adult. Their intelligence makes them extraordinary and obedient pets, but that requires work.
Families must be ready to start with a training regiment almost immediately when the puppy is brought home and prepare never to stop. Bolonoodles love to learn and need to keep their mind active.
Though they love to lay around and do nothing, their mind needs to continue working, and families need to prepare that time to curb any signs of boredom. But, overall—they're fantastic dogs with great personalities, ready to love you and your family.
For more dog breed guides, you can check out:
To learn more about other Doodle breeds, watch "10 Poodle Mixes That Will Melt Your Heart" from Smart Dog Lover down below: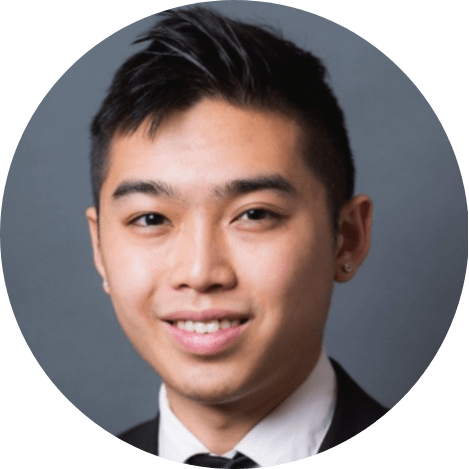 Andy is a full-time animal rescuer and owner of a toy doodle. When he's not saving dogs, Andy is one of our core writers and editors. He has been writing about dogs for over a decade. Andy joined our team because he believes that words are powerful tools that can change a dog's life for the better.
Why Trust We Love Doodles?
At We Love Doodles, we're a team of writers, veterinarians, and puppy trainers that love dogs. Our team of qualified experts researches and provides reliable information on a wide range of dog topics. Our reviews are based on customer feedback, hands-on testing, and in-depth analysis. We are fully transparent and honest to our community of dog owners and future owners.