Are you searching for Australian Shepherd rescues for adoption to bring home? Maybe you have contacted breeders and numerous dog stores but have yet to find the perfect Aussie for you. If that's the case, you should check out our list of Australian Shepherd rescues across the United States. There are breed-specific rescues for these dogs in every part of the country. No matter where you live, you'll be able to find an Australian Shepherd rescue near you.
Before scrolling down this list of Australian Shepherd rescues, we think you might be interested in our recommendations: Best Australian Shepherd Breeders in the United States and Best Goldendoodle Rescues For Adoption!
Essential Things to Know Before Adopting an Australian Shepherd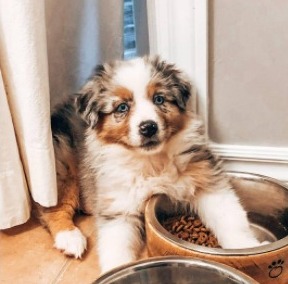 Before you adopt any dog, you should do thorough research on the breed. Every dog breed has a unique personality trait that makes them who they are. However, you might find some breeds that do not fit your current lifestyle. There is a dog out there for everyone; it's just a matter of finding your perfect match. Australian Shepherds are known for their tireless work ethic. They were initially bred to help out on ranches, herding livestock. This work ethic is still ingrained in Australian Shepherd's temperaments today.
This means that you must be prepared to provide it with lots of physical activity to keep it busy when you adopt an Australian Shepherd. Exercise is crucial to maintaining a well-behaved Australian Shepherd as these dogs will become bored and restless without it. Along with their energy, Australian Shepherds are brilliant and curious dogs. They must be provided with a task to satisfy their curiosity because they can get into trouble when left without a job to do.
Some great examples of tasks for your Australian Shepherd are food dissection toys (such as Kongs) and durable chew toys. You might also want to enroll your Australian Shepherd in some dog-specific sporting activities, which allow them to exercise their brain and mind simultaneously. As you can see, Australian Shepherds are not the dog for everyone. However, with the proper training and care, these dogs are great companions. If this sounds like the type of dog for you, check out the Australian Shepherd rescues below!
Prepare in advance with our dog product recommendations: Best Dog Nail Grinder and Best Flea Shampoo For Dogs
1. Aussie Rescue & Placement Helpline Inc.
First on the list of the best Australian Shepherd rescues for adoption is "Aussie Rescue & Placement Helpline Inc." The Aussie Rescue and Placement Helpline (ARPH) is a not-for-profit organization of volunteers whose sole purpose is to help Australian Shepherds everywhere. This organization is dedicated to finding forever homes for Aussies in need. They work closely with the Australian Shepherd Club of America (ASCA) to determine the best procedures for rescuing and adopting Australian Shepherds.
This organization also focuses on educating communities about Australian Shepherds. By educating people, they hope to reduce the amount of Australian Shepherds that are surrendered each year. People who receive education about the breed before adoption can make an informed decision on whether an Aussie is a right fit for their life, reducing the number of dogs left in shelters.
There are different chapters of the Aussie Rescue and Placement Helpline across the United States and Canada. Some include Texas, Northeast and Mid-Atlantic areas, and Ontario. This ensures that Australian Shepherds all across North America are being helped. Volunteers are available to speak with you about any of your Aussie questions. So contact them today to begin your Australian Shepherd education!
Aussie Rescue & Placement Helpline Inc. Details
Email: ARPHBoD@yahoo.com
Address: PO BOX 911654 St. George, UT 84791
Telephone: 1-877-277-4779
2. Australian Shepherds Furever
At Australian Shepherds Furever (ASF), their main goal is to help Australian Shepherds in need all across the United States. This organization is a not-for-profit with volunteers all across the country. They focus on helping Australian Shepherds, and Australian Shepherd mixes through the rescue-foster-adopt program. Following these steps means Australian Shepherds can find their perfect forever homes.
Fostering is an essential step to matching Australian Shepherds to their perfect families. Foster families assess each dog's personality and unique needs so the organization can find a family that provides each dog with specialized care. By including this fostering program in the rescue process, Australian Shepherds are less likely to be neglected again. Foster homes are located all across the United States. Volunteers open their houses to these beautiful dogs to ensure their safety and care before being sent to their forever homes.
Australian Shepherds Furever also provides rehabilitation for Australian Shepherds with injuries and other medical problems. These dogs will receive complete medical treatment before becoming available for adoption. This medical care is essential to providing all families with complete transparency about the pet they are about to adopt. Knowing what health problems your Australian Shepherd rescue dog has, helps you make an informed decision on whether you can provide the proper care for the dog. This reduces the dog's likelihood of going back to a shelter.
If you are interested in adopting an Australian Shepherd, contact Australian Shepherds Furever to get started on finding your perfect match!
Australian Shepherds Furever Details
3. New Spirit 4 Aussie Rescue Inc.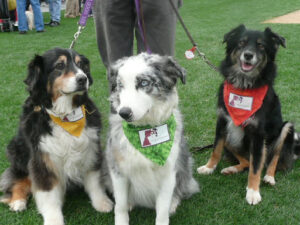 The New Spirit 4 Aussie Rescue (NS4AR) is a non-profit organization wholly composed of Australian Shepherd-loving volunteers. These volunteers are located all across Canada and the United States. Regardless of where you live, there is a high chance you will be able to find an Aussie to rescue near you. This organization gets its Australian Shepherds from shelters and private owners across North America. Because of the high number of Australian Shepherds that are surrendered each year, the New Spirit 4 Aussie Rescue focuses on rescuing and placing dogs that will be suitable for an average adopter.
These dogs are kept in a foster home directly after the rescue to assess their unique needs. The foster family will also provide a personality assessment to find the best match for each dog. Unfortunately, not every Australian Shepherd can be housed by the New Spirit 4 Aussie Rescue. Some have needs that the organization cannot meet. Luckily, suppose you are someone with a lot of Australian Shepherd experience and feel comfortable adopting an Australian Shepherd with special needs. In that case, you can check out the "Referrals" page on their website.
This page allows information to be shared about Australian Shepherds looking for a new home but not in the care of NS4AR. As you can see, New Spirit 4 Aussie Rescue Inc. wants every Australian Shepherd to find their perfect forever home. So regardless of your experience level, there will be an Aussie for you.
New Spirit 4 Aussie Rescue Inc. Details
4. Australian Shepherd Rescue in Michigan
If you are an Australian Shepherd lover in the Midwest, the Australian Shepherd Rescue in Michigan (ASRIM) is a great place to find an Aussie to rescue. As part of the Animal Placement Bureau, the Australian Shepherd Rescue in Michigan is committed to rescuing, fostering, rehabilitating, grooming, boarding, and adopting Australian Shepherds across Michigan and surrounding states. However, dogs are placed in the home that best suits them. Dogs from ASRIM have found their forever homes in different locations across the entire United States, not just Michigan.
Entirely operated by volunteers, the Australian Shepherd Rescue in Michigan rescues and fosters Aussies that are surrendered to animal shelters. If any health problems are apparent with these dogs, they receive appropriate medical treatment and rehabilitation before becoming available for adoption. Suppose you want to adopt an Aussie from the Australian Shepherd Rescue in Michigan. In that case, you will be redirected to the Animal Placement Bureau. These two organizations work together to ensure you receive the Aussie that best matches your personality and lifestyle.
Australian Shepherd Rescue in Michigan Details
5. Aussie And Me Animal Rescue
Aussie And Me Animal Rescue is a non-profit organization located in Florida. This rescue focuses on providing loving forever homes for Australian Shepherds, Border Collies, and other dog breeds. Concentrating primarily on herding breeds, Aussie and Me does rescue other dogs when they are in particular need. They focus on rescuing dogs from kill shelters so that they can be provided a second chance. With the help of volunteer and local boarding facilities, Aussie and Me Animal Rescue helps dogs in need all across Florida. They provide temporary homes for all dogs in their care until they are matched with a suitable family for their needs.
At Aussie and Me Animal Rescue, education is key to ensuring these newly rescued dogs stay out of shelters for good. They are dedicated to educating new Australian Shepherd owners to ensure they are well-equipped for the breed. Each potential adopter is screened to ensure their schedule and living situation is appropriate for an Australian Shepherd. These dogs are very active and need lots of attention. If you are looking for more information about Australian Shepherds, contact Aussie and Me Animal Rescue today to meet your perfect Australian Shepherd.
Aussie And Me Animal Rescue Details
6. Aussie Rescue SoCal
Based in Southern California, Aussie Rescue SoCal (ARSC) is a non-profit charity focused on helping Australian Shepherds and Australian Shepherd mixes looking for a forever home. Occasionally ARSC will rescue other herding breeds that are similar to Australian Shepherds. Aussies found in shelters around Southern California are saved by ARSC, who will then provide the dogs with the care needed until they find their forever home.
Foster homes are available for dogs who are transitioning from shelter life to home life. However, there is only a limited amount of foster homes available. When all foster homes have reached total capacity, the dogs are sent to live in boarding facilities. These facilities are where dogs with behavioral problems will go as well, as professional trainers run them. This allows all rescued Aussies to have a second chance. These foster homes and boarding facilities are fully funded through charitable donations. If you don't have room for an Aussie at home but still want to help, you can always donate to the Aussie Rescue SoCal. These donations also help provide medical care, including vaccinations and microchips, to rescued Aussies.
Aussie Rescue SoCal Details
Why Do People Put Australian Shepherds Up For Adoption?
As you can see, there are many Australian Shepherd rescues across the United States. These rescues are just waiting to unite you with your perfect dog. However, you might be wondering why anyone would surrender one of these dogs to begin with. There are a few reasons why people might decide to abandon their Australian Shepherd. As mentioned above, Australian Shepherds are very active dogs that often need to be given a task to stay busy.
A bored Australian Shepherd becomes a mischievous Australian shepherd. Unfortunately, some people don't do the required research before adopting a dog and are not prepared for an Australian Shepherd's energy level. Another reason someone might surrender their Australian Shepherd is allergies. Australian Shepherds shed significantly when seasons change. If you are a first-time adopter, you may find that Australian Shepherds irritate allergies, so some people have to give up their dog to care for their health.
Family changes also contribute to the amount of Australian Shepherds that are put up for adoption. Older Australian Shepherd owners may find themselves sick or unable to provide their dog with the right amount of activity. On the other hand, young families might find that their Australian Shepherd is too much to handle young children in the house. Australian Shepherds can have excessive amounts of energy and may be overwhelming for adults; imagine how they may seem to children.
Frequently Asked Questions
Is it better to get a boy or girl Australian Shepherd?
Australian Shepherds are high-energy with a tireless work ethic, need to have a job, do well with dog sports, and need plenty of daily exercise. Both male and female Australian Shepherds are wonderful dogs to adopt or purchase if you plan on providing them with an active lifestyle.
Male Australian Shepherds will differ in size from females in that they usually range from 20 to 23 inches in height, whereas females are 18-21 inches in height.
Male Australian Shepherds are also heavier and usually weigh between 50 and 65 pounds, while females weigh 40 to 55 pounds. Males and females both have a life expectancy of 12-15 years.
There are no significant temperament differences between males and females, and it would be a matter of preference as to which gender is best for you.
Why you shouldn't get an Australian Shepherd?
If you don't lead an active lifestyle and don't have much time to participate in dog sports, hiking, and fun trips to the beach and dog park, this may not be the breed for you. If you're a first-time dog owner, this may not be the breed for you.
Aussies are stubborn, very smart, and need a solid foundation for obedience work. They can quickly become naughty and need guidance and tons of exercise. This is a working breed; they need a job to eliminate excess energy. Regular walks are not enough for the Aussie!
Australian Shepherds do well on farms and enjoy being around horses and other pets. The Aussie enjoys agility and hanging out with you in golf carts at horse shows. They also are high maintenance with grooming due to their dense undercoat coats. The Aussie sheds a lot.
This breed does not enjoy being left alone for long periods of time, and they are prone to separation anxiety and canine depression.
This is an intelligent dog breed that needs to be busy. The AKC describes this breed as an intelligent, active dog with an even disposition; it is good-natured and seldom quarrelsome. They may be somewhat reserved in initial meetings. Below is a good video on why you should not get an Australian Shepherd.
What is the cheapest price for an Australian Shepherd?
If you don't want to spend much money, you should adopt an Australian Shepherd from a breed-specific shelter. There are rescues like Aussie and Me Animal Rescue (AAMAR), a non-profit organization dedicated to rescuing homeless and abandoned animals, primarily dogs from high-kill shelters and owners who can no longer care for them.
Aussies can range in price from $350 to adopt and from $1500 to a few thousand dollars to purchase, depending on your pup's pedigree.
When it comes to adopting an older Australian Shepherd, there are many advantages in that you possibly won't have to potty train. The miniature Australian Shepherds are more expensive. Keep in mind that this breed comes in 3 sizes.
Do Australian Shepherds pick a favorite person?
The Australian Shepherd is a one-person dog, although he gets along with everybody, including other pets. This breed is extremely loyal and is one of the best companions for dog sports, pet vacays, and herding activities.
The Australian Shepherd is an intelligent dog breed with a strong work drive that is easily trainable. The Aussie may try to herd family members because of his strong prey drive. That said, the Aussie may not be trustworthy around small animals.
What is the best cuddle dog?
Below are the 27 best dog breeds for cuddling:
Doodle
Bernedoodle
Saint Berdoodle
Schnoodle
Goldendoodle
Labradoodle
Aussiepoo
Golden Mountain Doodle
Australian Labradoodle
Cavapoo
Maltipoo
Cockapoo
Havapoo
Double Doodle
Aussie Doodle
Australian Bernedoodle
Spoodle
German Shepherd Doodle
Husky Doodle
Samoyed Poodle
Mastiff Poodle
St. Berdoodle
Chow Chow Poodle
Rottie Poo
Boxer Doodle
Whoodle
Newfoundland Poodle
Conclusions For The "Best Australian Shepherd Rescues"
Now that you know all about Australian Shepherds, you can make an informed decision whether the breed fits your lifestyle. If you think an Australian Shepherd is a good match for you, there are many breed-specific rescues nationwide. These rescues give dogs a second chance at a forever home. If you are ready to commit, contact one of these rescues today to meet your new Australian Shepherd companion.
For more Australian Shepherd-related articles, check out:
To learn more about the Australian Shepherd, watch "Dogs 101 Australian Shepherd" from AllBoutDogs4U1 down below: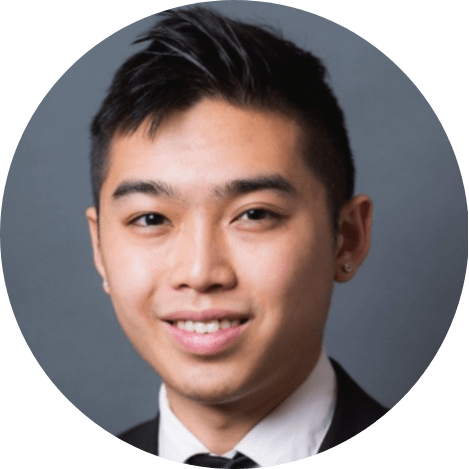 Andy is a full-time animal rescuer and owner of a toy doodle. When he's not saving dogs, Andy is one of our core writers and editors. He has been writing about dogs for over a decade. Andy joined our team because he believes that words are powerful tools that can change a dog's life for the better.
Why Trust We Love Doodles?
At We Love Doodles, we're a team of writers, veterinarians, and puppy trainers that love dogs. Our team of qualified experts researches and provides reliable information on a wide range of dog topics. Our reviews are based on customer feedback, hands-on testing, and in-depth analysis. We are fully transparent and honest to our community of dog owners and future owners.