Here's a question we have for you if you're searching for Yorkie Poo puppies for sale in New Jersey. Have you decided that you want to welcome a Yorkie Poo puppy into your home?
The process is going to be fun and exciting. The process will also be challenging at times, but the effort is well worth it for an adorable Yorkie Poo. One of the most challenging parts of getting a new Yorkie Poo is selecting a responsible breeder.
Many Yorkie Poo breeders are in it for the money, resulting in unhealthy and unhappy dogs. But, of course, this is the last thing you want from your Yorkie Poo breeder.
To help you out, we have selected the three best breeders of Yorkie Poos in the state. So you can trust that the Yorkie Poo puppies bred by these breeders are happy, healthy, and wonderful additions to your home.
Before scrolling down this list of breeders with Yorkie Poo puppies for sale in New Jersey, check out these other breeder recommendations: Best Chihuahua Breeders in New Jersey and Best Great Dane Breeders in New Jersey.
Yorkie Poo Breeders in New Jersey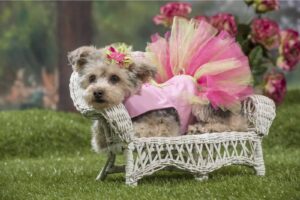 Yorkie Poos are one of the most popular designer breeds. Because of this fact, there are Yorkie Poo breeders all around the state and nation. It is up to you to sift the good breeders from the bad ones.
Luckily, finding good breeders is not too difficult if you know what to look for. Good breeders treat the puppies as their own and make sure that the adult dogs are cared for.
They don't breed for money and always ensure that their puppies receive the best care to be healthy and happy. Based on these expectations, the three breeders below are fantastic and reputable. They care for the puppies just as much as you do. So let's take a look.
Yorkie Poo Product Recommendations: Best Yorkie Poo Dog Food and Best Bone Broth For Dogs.
1. PuppySpot's Yorkie Poos For New Jersey
Since you're searching for Yorkie Poo puppies for sale in New Jersey, we highly recommend checking out PuppySpot. PuppySpot is a marketplace with an excellent reputation, where you can browse for available Yorkie Poo puppies from the comfort of your home in New Jersey.
You can rest assured knowing that your Yorkie Poo will be shipped safely to you in New Jersey because all breeders have to go through a strict screening process. So, before you continue searching for Yorkie Poo breeders in New Jersey, check out the link below.
PuppySpot Details
2. Wayne Puppies
The first New Jersey-based Yorkie Poo breeder on our list is Wayne Puppies. Wayne Puppies specializes in small breeds and designer dogs, but they sell some large breeds too.
Their most popular breeds are Yorkies, Yorkie Poos, and Poodles. In addition, Wayne Puppies offers extensive care for dogs all over Passaic County, New York City, and the surrounding areas.
Because Wayne Puppies services such a large area, their reviews are glowing from many satisfied customers. We love Wayne Puppies because they breed healthy and happy puppies and help you be the best dog owner possible.
They give you some of the top training tips and techniques so that you know how to raise your new Yorkie Poo puppy properly. Wayne Puppies makes sure that all of their puppies are healthy as well.
All puppies receive veterinary care, including required vaccines and deworming. Even the older puppies are reexamined every two weeks to ensure they stay healthy. Once you bring a puppy home, Wayne Puppies offers a six-month health warranty and a guarantee.
Wayne Puppies does more than just breed dogs. They also offer a small selection of holistic dog supplies and dog grooming. This makes Wayne Puppies your one-stop shop for everything you need to have a beautiful, healthy, and happy Yorkie Poo.
Wayne Puppies Details
3. Furrylicious
Technically speaking, Furrylicious is not an actual breeder. Instead, they are a local boutique that works with professional breeders to match these puppies to the right home.
All breeders who work with Furrylicious are diligently selected to ensure the puppies are healthy. Usually, we would not recommend boutiques of this nature just because you don't control which breeders are being selected.
However, you can trust Furrylicious to sell healthy and happy dogs. As a small store, the owners are really in it for the dogs, not the money. What makes Furrylicious stand out is that it is a boutique for puppies.
All of the puppies have access to the best veterinary and overall care. All supplies used are premium grade to ensure optimal health and enjoyment. Furthermore, Furrylicious offers a number of guarantees and items to ensure the puppy you get is the puppy you want.
These puppies come with full health guarantees, medical records, pedigree papers on purebreds, and ongoing support. Something else that allows Furrylicious to stand out is that puppies get maximum attention and care from the workers.
If you stop by the store, you will see how much these puppies love the workers and play while at the facility. Furrylicious offers quite a few breeds, but most breeds are small designer dogs, like Yorkie Poos. They also sell some larger designer dogs.
Furrylicious Details
4. Oodles of Doodles Rescue Collective
Last on the list of breeders with Yorkie Poo puppies for sale in New Jersey is "Oodles of Doodles Rescue Collective." Like the above location, Oodles of Doodles Rescue Collective is not a breeder.
Instead, it is the original Doodle rescue service that helps find abandoned Doodles a home. We list the Oodles of Doodles Rescue Collective here because all kinds of Yorkie Poos are bred and abandoned every year.
As a result, many Yorkie Poos are left without homes and sometimes put down. No puppy deserves this treatment. If you are looking for Yorkie Poo, you should consider finding these puppies that have been abandoned.
Oodles of Doodles Rescue Collective is one way that you can get in touch with Yorkie Poos in need of a home. Although these Yorkie Poos will not be puppies, they will still be loving companions for your family.
The Oodles of Doodles Rescue Collective does not always have Yorkie Poos, but it certainly does not hurt to check out their collective.
Even if you decide to go with a new Yorkie Poo puppy of your own, we still recommend telling people about the service and donating to them to ensure more puppies are saved. There are many links that you can use from this website. In addition, you can adopt, foster, or rehome a puppy if needed.
Oodles of Doodles Rescue Collective Details
Adopt Your Yorkie Poo in New Jersey If You Can
If you are even considering purchasing a Yorkie Poo puppy, make sure you are prepared to adopt a new member of the family. Once you purchase a Yorkie Poo puppy, you are responsible for that dog's health and well-being for the rest of its life.
At first, caring for a Yorkie Poo puppy will not be a challenge. After all, the puppies are adorable, and the excitement of having a new dog will motivate you to work hard. As the puppy ages, many individuals end up forgetting about the dog and abandoning it.
Only purchase a Yorkie Poo puppy if you intend to care for it for the rest of its life. On average, Yorkie Poos lives between 10 and 15 years old. You will need to care for this dog this entire time, and it may experience health problems later in life.
We don't say this to discourage you from purchasing a Yorkie Poo. Instead, we want you to know the responsibility of owning your dog. If you are willing to take on this responsibility, the Yorkie Poo can be a fantastic member of your family.
After all, Yorkie Poo's are known for being gentle, outgoing, and playful. They also are hypoallergenic and good with cats. This makes the Yorkie Poo an excellent addition for a wide array of families, ranging from families with young children to seniors who want a companion.
So, be ready to adopt a companion. Yorkie Poos are not an accessory that you can forget about once it goes out of style. The Yorkie Poo is your responsibility for the rest of your Yorkie Poo's life.
We understand that sometimes plans change, and emergencies may happen that require you to give up your beloved Yorkie Poo.
When that's the case, make sure to contact organizations like Oodles of Doodles Rescue Collective instead of just abandoning the dog. These organizations will ensure that the dog finds another great home and is not put down.
Conclusion For "Yorkie Poo Puppies For Sale in New Jersey"
We hope that this article has helped you find a healthy and happy Yorkie Poo addition to your home. The locations above are known for loving Yorkie Poos and providing them the best facilities to be bred and raised.
Before purchasing a Yorkie Poo, make sure you are ready for the responsibility. These puppies are adorable and fun, but they demand your time and money.
Only adopt a puppy if you're prepared to care for the dog, even as it ages. We recommend checking out Oodles of Doodles Rescue Collective.
The collective can help you find a Yorkie Poo that is already in need of a home. If you find yourself in an emergency and can no longer care for your Yorkie Poo, contact the Oodles of Doodles Rescue Collective for help.
For more guides similar to this list of breeders with Yorkie Poo puppies for sale in New Jersey, check out these articles:
Before you purchase a Yorkie Poo from a breeder in New Jersey, you can learn more about the breed by watching "The Yorkie Poo – Complete Breed Guide, Size, Pros/Cons, and Health Issues" down below: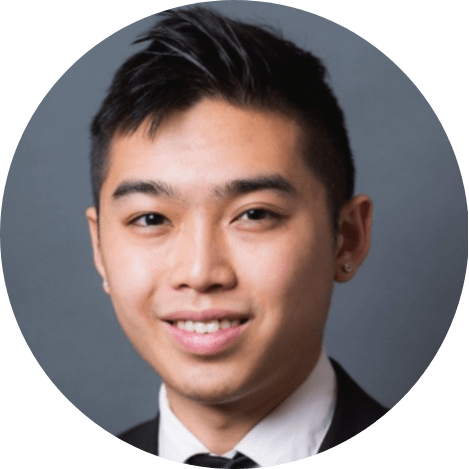 Andy is a full-time animal rescuer and owner of a toy doodle. When he's not saving dogs, Andy is one of our core writers and editors. He has been writing about dogs for over a decade. Andy joined our team because he believes that words are powerful tools that can change a dog's life for the better.
Why Trust We Love Doodles?
At We Love Doodles, we're a team of writers, veterinarians, and puppy trainers that love dogs. Our team of qualified experts researches and provides reliable information on a wide range of dog topics. Our reviews are based on customer feedback, hands-on testing, and in-depth analysis. We are fully transparent and honest to our community of dog owners and future owners.