We want to believe we understand every aspect of our dog's behavior, but the truth is, we'll come across some strange behavior every once in a while that will make us wonder what's going on in their head.
Your dog peeing on other dogs or drinking another dog's pee is definitely what we would define as odd. However, several common reasons can cause these behaviors, and by understanding them, we can figure out the right solution.
Dogs use all of their senses, secretions, barks, growls, and even body posture to communicate with us and also among themselves. That said, unusual behavior involving urination patterns is not the most hygienic way to communicate, and the sooner we know what's going on, the sooner we will make it stop.
First, we are going to focus on the main reasons why your dog pees on other dogs. Once we've understood the root cause, we'll move on to the best solutions for stopping it.
Before scrolling down to the answer of this guide "Why Does My Dog Pee on Other Dogs," check out these other topics: Why is My Puppy Peeing So Much? (2023) and Why Is My Dog on Furosemide Wetting the Bed? (2023).
Why do Dogs Pee on Other Dogs?
There are four main reasons why dogs pee on other dogs. While some are steeped in their nature, others are influenced by external factors.
Marking Territory and Asserting Dominance
Simply put, being territorial is part of dogs' nature, and showing their dominance in front of new dogs is something they can't avoid. Dogs commonly use their urine to mark their domain because it contains pheromones that can be smelled by other dogs.
If you have a male dog who hasn't been neutered, you'll notice them marking their territory — and peeing on other dogs — can become a recurrent behavior. This urination pattern to mark territory is usually more common in male dogs, however, females also engage in urine marking.
In the case of female dogs, marking their territory does not include peeing on other dogs. Instead, they make use of other urination practices that will look just as peculiar from our human perspective.
One of the most frequently asked questions is: Why does my female dog pee over my other female dog's pee? And the answer is the same for male dogs. They are trying to establish social dominance over your other dogs. With this, your dog is trying to eliminate the other dog's pee, leaving traces of their pheromones to claim the territory.
It's also very common for female dogs to pee like males when they are territorial. Instead of squatting like every other female dog, she will lift her back leg and pee like a male.
Marking territory for dogs is a complex act — one they take very seriously. Here's another typical question on the matter: Why does my male dog pee on top of a female dog? As for this case, you can imagine the answer. Your dog is marking your female dog as his.
Now that we've established the basis for one possible reason why your dog pees on other dogs, let's answer the main question: how do you stop a dog from peeing on other dogs?
As we've seen, using urination as a mechanism to show dominance is more common in males, although it's not a rare behavior in females either. In the case of males, neutering them tends to reduce territorial behavior.
However, when your dogs pee on other dogs in an attempt to mark their territory and show dominance, the best possible solution is training. Using a leash for training is a great way to stop your dogs as soon as they begin displaying territorial tendencies. To ensure successful training, you should reward your dogs for their good actions and, over time, they will change their behavior.
Fear or Anxiety
When your dogs are confronted with an external situation they can't handle, just like humans, they will feel fear or anxiety. Among the main external causes of fear or anxiety, you can find loud voices, sirens blaring, an unknown person approaching them, and of course other unfamiliar dogs. Exposure to any of these factors may result in submissive urination.
Submissive Urination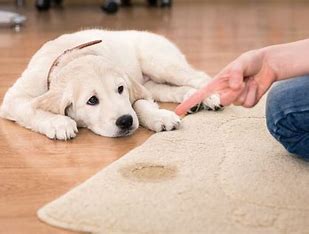 Submissive urination is a natural response from your dog when he is in a situation of fear or anxiety. This may cause him to lose control of his bladder, and — if the situation involves another dog — pee on the stranger. When this happens, it is normal to think about it as misbehavior.
However, there is much more to know about submissive urination than you may think. Let's look into the most frequently asked question on the subject.
Accident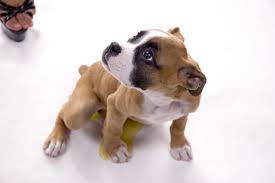 Why do dogs pee on other dogs? Well, it might be just an accident. Believe it or not, dogs don't always pay attention to where they pee. They might be playing one second and needing to relieve themselves the next.
How do you stop a dog from peeing on other dogs? There are many things you can do when the reason for his behavior is a result of anxiety, fear, or your dog wanting to mark his territory. There's nothing you can do if it's truly an accident.
Excitement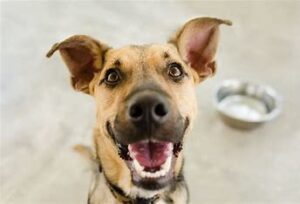 Just like when they are anxious, if dogs get too excited, they can lose control of their bladder and pee on other dogs. Once again, socialization will help them have more control of their emotions when they are around other dogs.
Excitement may lead to other odd practices. Have you ever heard someone ask if it's normal for a dog to drink another dog's pee? You may think you misheard them, but no — dogs have an advanced auditory system, and smelling another dog's pee may not be enough, resulting in your dog drinking another dog's urine.
However, it's important to stop him from doing this. While it may seem harmless, urine contains bacterial diseases. To prevent your dog from getting an intestinal infection, you should immediately stop him from drinking another dog's pee.
Frequently Asked Questions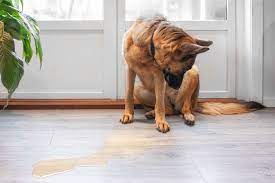 How common is submissive urination in dogs?
As we've mentioned, submissive urination is the way your dog responds to external factors that cause him fear or anxiety. This happens more often with puppies as they are still getting to know their surroundings. However, this can happen at any age.
Why does my dog pee around other dogs?
If you've wondered why your dog pees around other dogs, the answer is fear and/or anxiety. Socialization is a key component in your dog's training so that he will not feel intimidated around other dogs. That is why it is crucial to expose them as often as possible while they are still young puppies. Bringing them around other dogs will help them form their character.
Will my dog ever stop submissive peeing?
Submissive urination is the kind of behavior we don't want our dogs to develop, but being patient is key to helping him build confidence and gradually turning submissive urination into an abnormal behavior from the past. Will my dog ever stop submissive peeing? The answer is yes.
How do I stop submissive urination?
Among the main things you can do to make your dog stop submissive urination, especially if they are puppies, is to keep a routine so he will get familiar with his surroundings. Teach people how to approach him so that he will feel comfortable whenever someone wants to pet him.

Whenever your dog pees in submission, don't scold or punish him. Instead, eliminate any odor left behind. Especially if the accident occurs inside your house. If the behavior is persistent — or if your dog is extremely fearful — you can always consult your vet.
Is there medication for submissive urination in dogs?
Before medicating your dog, you need to consult your vet to avoid the possibility of health problems. Among the best options available on the market is the Adaptil collar, which contains calming pheromones.

Another alternative is to use calming herbs, such as Quiet Moments. There are also homeopathic remedies like HomeoPet Anxiety Relief. Likewise, Omega 3 fatty acids can help your dog with his anxiety issues.
Conclusion For "Why Does My Dog Pee on Other Dogs"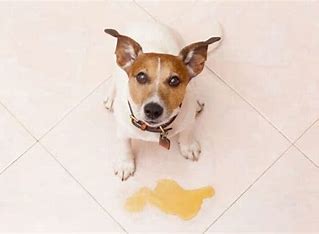 To sum up, let's review all the questions we've answered today:
Why do dogs pee on other dogs? To mark their territory and assert dominance, out of fear and anxiety (which causes submissive urination), due to excitement, or as a result of an accident.
How do you stop a dog from peeing on other dogs? With proper training, you'll get great results in correcting your dog's behavior.
Is it normal for a dog to drink another dog's pee? Yes, but it may cause diseases. Stop him from doing it.
Why does my dog pee on top of my other dog's pee? To mark their territory.
Why does the male dog pee on top of the female dog? To mark her as his.
Why does my female dog pee over my other female dog's pee? Not to the same extent, but female dogs also like to mark their territory.
Why does my dog pee on other dogs? If the question has been unsettling to you, now you know the reasons for that odd behavior and the best way to handle it.
If you find this guide, "Why Does My Dog Pee on Other Dogs," helpful, you can check out these other dog questions:
You can learn more on how to stop your dog from peeing on another dog by watching "How to Stop Dog From Peeing on Another Dog" down below:
Garrett loves animals and is a huge advocate for all Doodle dog breeds. He owns his own Goldendoodle named Kona. In addition, he volunteers at the Humane Society of Silicon Valley, where he fosters dogs and helps animals. Garrett enjoys writing about Doodles and believes that dogs can teach humans more about how to live than humans can teach a dog.
Why Trust We Love Doodles?
At We Love Doodles, we're a team of writers, veterinarians, and puppy trainers that love dogs. Our team of qualified experts researches and provides reliable information on a wide range of dog topics. Our reviews are based on customer feedback, hands-on testing, and in-depth analysis. We are fully transparent and honest to our community of dog owners and future owners.